Possibly this 2020 you have used the kitchen more than you imagined at the beginning of the year because this has been another of the consequences associated with confinement.
And this has been, (to highlight the good things of 2020), one of the good things about confinement because many have discovered new recipes and have learned to enjoy cooking with the pause and time it takes.
However, the high performance of the kitchen has also revealed its shortcomings and many have felt the need to reform it to better suit their needs or to renew the electrometrics to make our work easier. Also to create in it a comfortable and warm environment where you still want to create new recipes and share them with the family.

That is why we propose a review of the best trends in kitchen that we have seen this 2020 and that can help you when planning your perfect kitchen.
Dashboards lined with the same material as the stone or quartz countertop
The new kitchens dispense with conventional tiling on the dashboard and are lined with the same material as the dashboard to create a continuous front. Sometimes they even finish off the dashboard with a shelf of the same material.
Walls without tiles
The tiling in the kitchen is limited to the backsplash (in case you don't use the same material as the countertop). For the rest of the walls, better plastic paint or even wallpaper.
Mix two kitchen finishes
Unless the kitchen is very small, do not limit yourself to a single kitchen door finish. It can be "broken" with another material (especially wood) in some furniture to create a warmer atmosphere.
Black, gold or brass taps
The easiest and cheapest way to make a kitchen distinguished and give it an extra design is with the tap. If it can be black, gold, copper and with a better sculptural shape.
A round gold tap from 66.70 euros, from QD available on Amazon.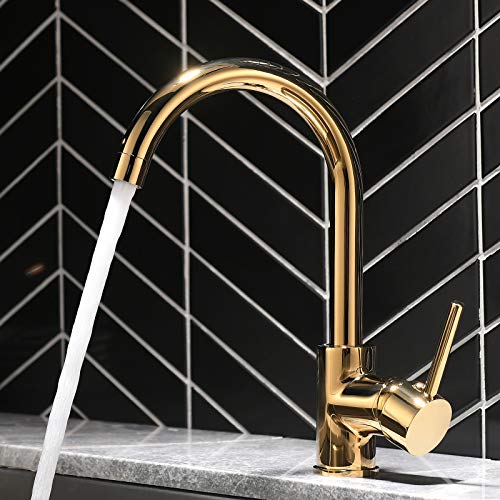 QD Golden kitchen mixer tap for single-lever kitchen with extendable shower
Or this one in black finish from DUTRIX for sale on Amazon for € 39.99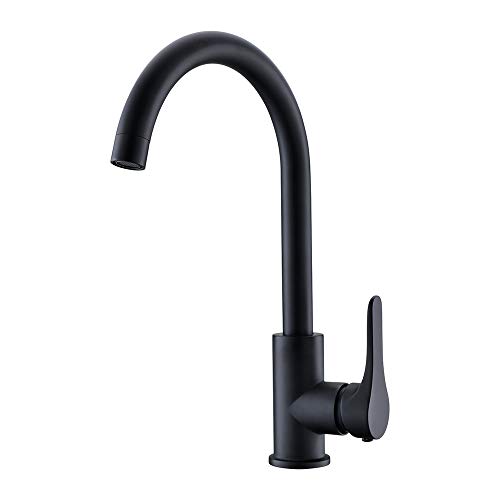 DUTRIX Matte Black Kitchen Faucet, 360 ° Swivel Single Handle Black Kitchen Sink Faucet with High Spout, ABS Aerator
Gas cooktops and / or with connected accessories such as an iron
Those who discover the pleasure of cooking want gas cookers but now technology allows you to enjoy mixed systems (gas and induction) or gas hobs on glass finishes so that they are easy to clean like this model from Cata now by € 179.85 at Amazon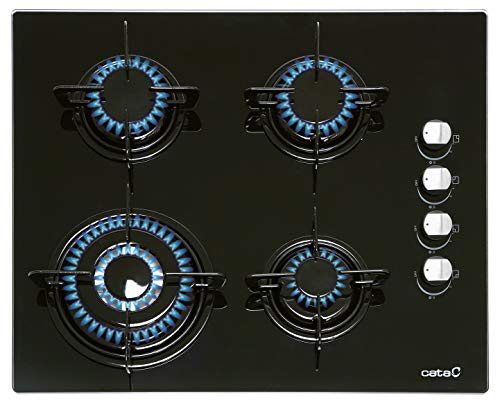 GLASS GAS PLATES Cata CI 631 BK (N) 08041412
Or this mixed system (induction and gas) from Electrolux, also on Amazon for € 423.56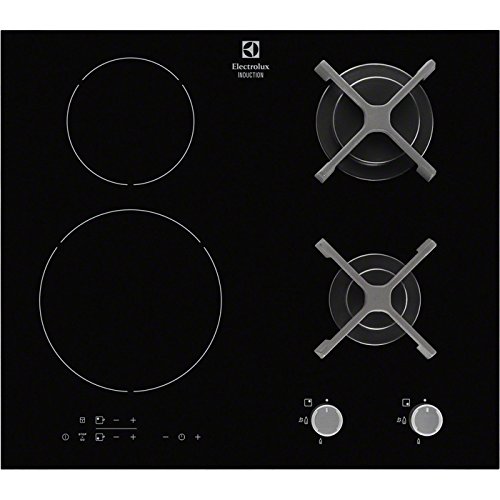 Electrolux – Mixed Gas and Induction Hob with 4 zones – Model egd6576nok – Black
All paneled
If possible even the refrigerator. This is undoubtedly the best way to achieve a well-integrated kitchen in open rooms with a clean and elegant design.
XXL island or dining table
Or what is the same, in the kitchens they also eat and you have to dedicate a space for it.
Kitchens with beautiful floors in a natural or classic finish (wood, marble,)
Since the walls are not tiled, the kitchen floors become like those of the rest of the house, (laminated wood or porcelain), or with elegant and timeless finishes such as marble and tiles with classic finishes.
Visually connected kitchens with glass doors
If the kitchens are not open to the living room or dining room, at least they are connected to the rest of the house through glass enclosures.
Cover image by Merce Gost for Tinda's Project
Similar in Decoesfera | 17 Maisons du Monde accessories to enjoy the kitchen as a gathering place at Christmas (with the family)
Fresher and more natural kitchens; eleven green kitchens to draw inspiration from