The most popular Ikea bookcase series are reinvented (in fact, they are constantly evolving) and the new ivar doors from ikea (the mesh doors or cannage) already has a high presence on the internet, despite being an august novelty. This format, the grid or cannage can make you consider being unfaithful to the Kallax or Billy series, which until now were the only ones that had a place in your home.
Being a fan of one series or another is a practical matter. If Billy's light lines and its scarce background are the best option for very small spaces that do not require giving up having a library at home; the Kallax series offers more storage capacity Above all, it offers many ways to hide your cargo thanks to its custom designed baskets and boxes. In the case of Ivar, his customization options with his untreated pine wood, and his numerous accessories have made these shelves go from the clothesline and the storage room to the living room, hall or office with honors.

Besides of success of the Ivar series cannage doors, Ikea is now offering some interesting discounts on the fanciest Billy bookcase, the one with glass doors in my opinion, so this might be a good time to place in the living room or hallway, a library area.
Because now that we have already started the most desired and strange school and work year in recent times, we have advised you many times about the best desks and chairs (and at the best price) to have the office at home. Although office tables and chairs are essential for working from home, it should also be remembered that to complete a work area it is convenient to have a loading area nearby to store files, folders, invoices, etc.
And here you do, sure, you need the bookstore, which if it is good, beautiful and at the best price, like those offered by Ikea, even better.
The most natural style and trendy cannage at home thanks to the Ivar series
Those who like the most natural style and of course, those who want incorporate cannage in your home the latest in the Ivar series will be your best option. In addition to the beauty of rattan doors, they allow you to safely store papers and folders that you do not want to have in sight.
IVAR Shelf, pine, 89x30x179 cm € 57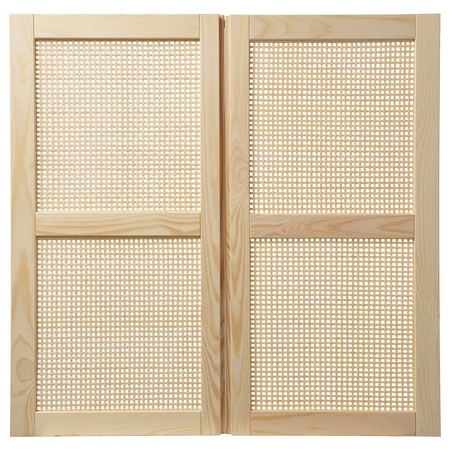 IVAR Door, 42×83 cm 35 € / 2 units
The Billy shelf now with discounts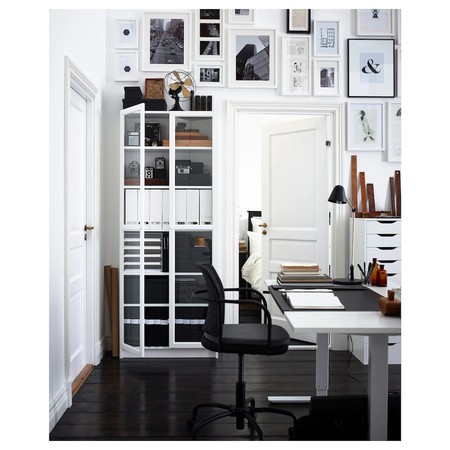 According to Ikea, every five seconds a billy shelf is sold in the world. Billy bookshelf I was 40 years old last year (very well managed), and this season Ikea has decided to put your most elegant option at the best price. The Billy shelf with doors It raises the bar for the bookcase and makes it easy to fit into any room.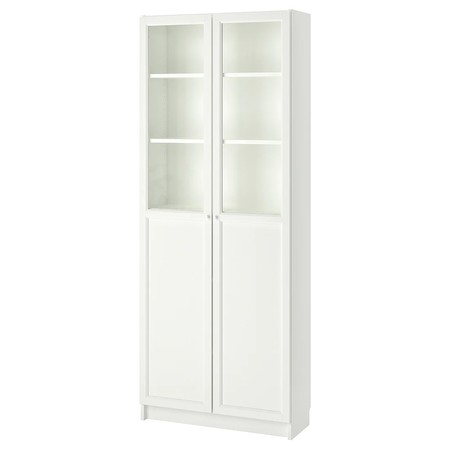 BILLY Bookcase + panel / vdr door, white, 80x30x202 cm price before € 79, price now € 69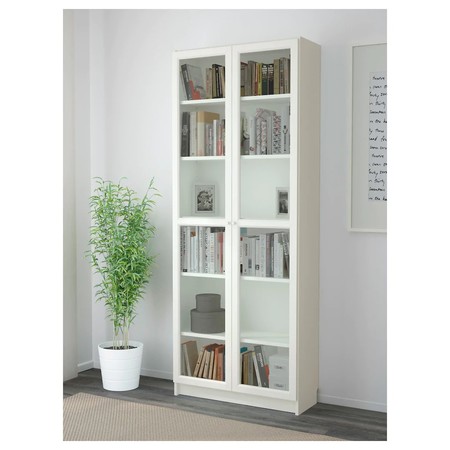 BILLY / OXBERG Bookcase, white, 80x30x202 cm € 79 price now € 69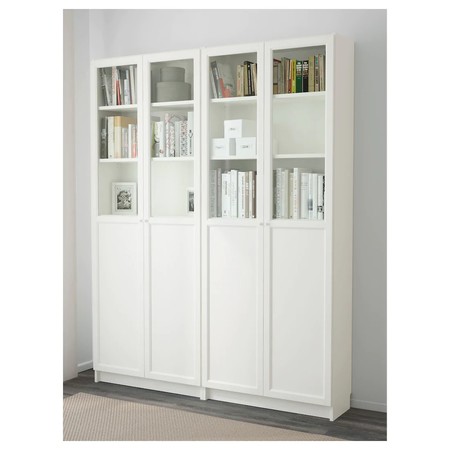 With only a foot deep, it is very difficult not to find a hole in which to place the Billy.
BILLY shelf with OXBERG doors Bookcase, white, 160x30x202 cm before € 158 now € 138
The fireproof Kallax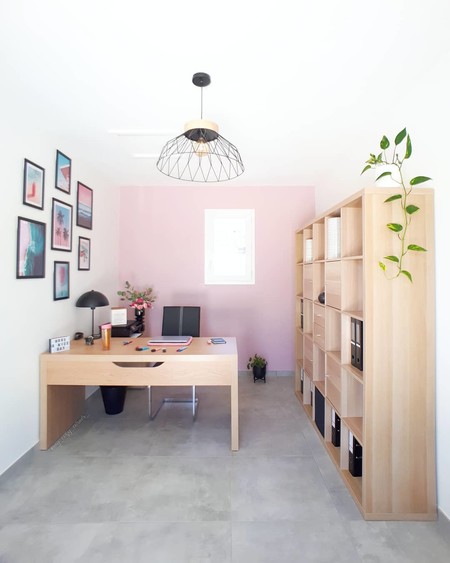 What keeps your Kallax shelf (on the cover) can be visible or hidden with the shelves that offer more modules and accessories to store things. One of its holes can even be your pet's house.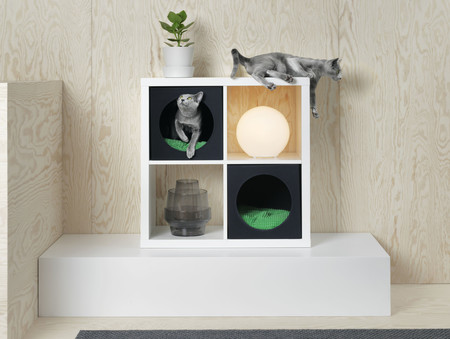 Certainly one of the benefits of Kallax it's how you play with your full and empty. Each one is different depending on how you decide to hide or show its content.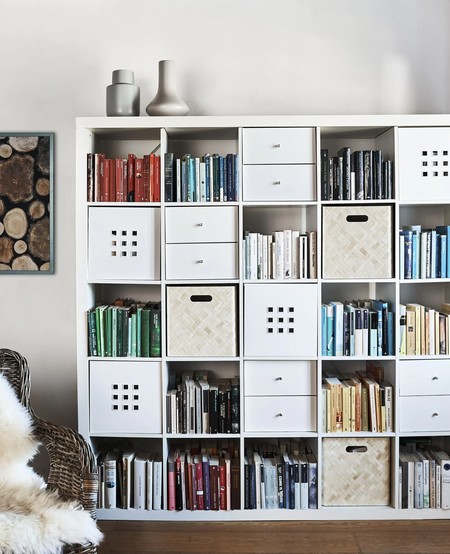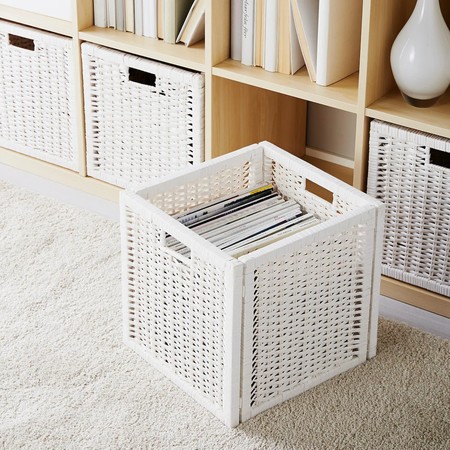 BRANÄS Basket, white, 32x34x32 cm € 14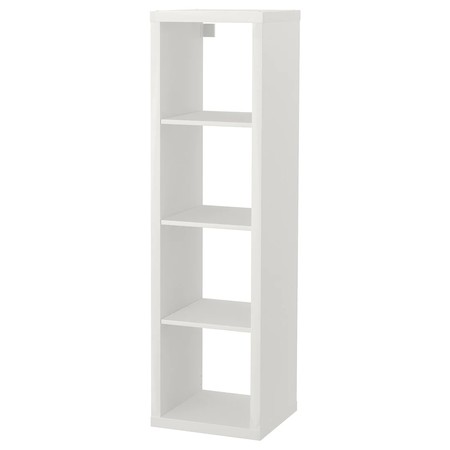 KALLAX Shelf, white, 42×147 cm price before € 44.99 price now € 39
KALLAX Additional shelf, light gray 10 €
And tea, which shelf are you from? …
Similar in Decoesfera | H&M Home gives us the keys to decorate the library with a magazine result
11 shelves to hang and give a different touch to your walls