There is no doubt that in recent years, the bathroom has become one of the star spaces in the house. In fact, it is becoming more and more common for it to be an extension of the living room from the bedroom.
We spend more and more time in it, because we have turned the bathroom into a time of well-being in which to pamper ourselves and disconnect for a while from the harsh reality that we are having to live. And consequently, the decoration and equipment have taken on a renewed prominence.
To find out what we can do to give new life to the bathroom, this week we have spoken with the interior designer Pepe Leal, who, together with the Swiss high-end bathroom firm Laufen, proposes five keys to making the bathroom our favorite corner of the home.
Bidet toilets, the solution to save space and gain in hygiene
When we design the bathroom, we must think very well about its distribution to take advantage of every last millimeter of it and improve the feeling of spaciousness. According to Pepe Lea, the key is in a good design and in betting on pieces such as bidet toilets, which not only save space by having two elements in one, but also guarantee greater hygiene. A clear example of this is the Laufen Cleanet Navia bidet toilet, which is an improvement in comfort compared to a classic toilet and has a compact design, very simple functions and an unbeatable value for money.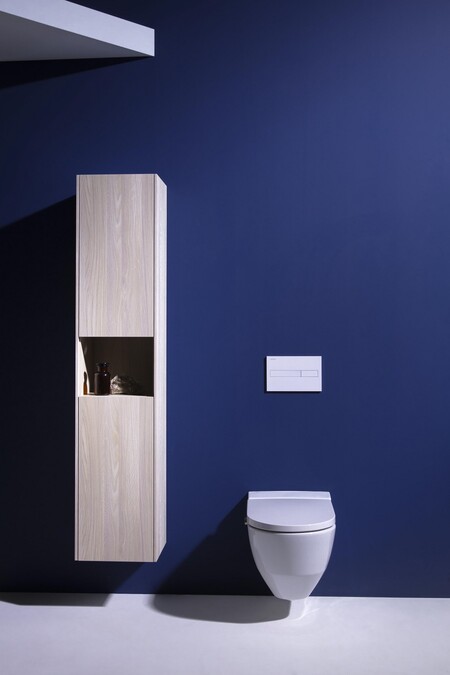 Break the rules and combine classics with the latest trends
Bet on the mix of styles to get a unique and different bathroom. Mix geometric shapes, defined lines, combine textures, go back to the classics …
For example, the return to classic lines without losing the modernity of The New Classic collection by Marcel Wanders, together with the geometry of the ceramic elements attenuated with the multicolored light of the plastic elements of Kartell by Laufen, designed by Ludovica + Roberto Palomba; and the D-shaped washbasin from the Sonar collection by Patricia Urquiola with its three-dimensional texture, inspired by the way sound spreads in water, are perfect examples of how different styles can be combined to achieve a very personal bathroom.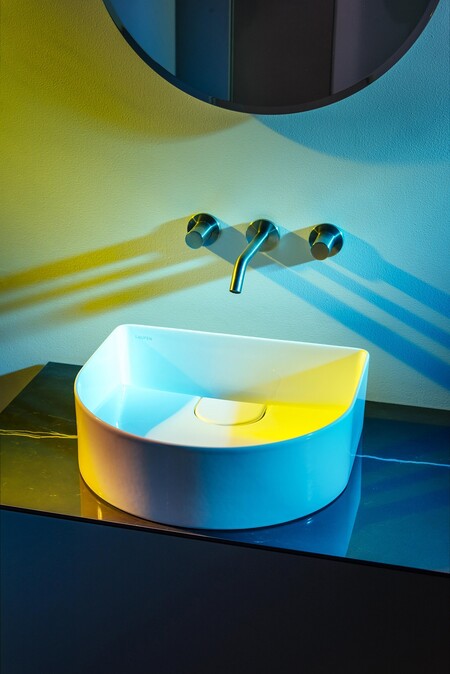 There is life beyond white and silver taps
Bathrooms that combined white with silver taps have long ceased to be a trend. For Pepe Leal, if you want to give your bathroom its own personality, introducing color is a great alternative.
For this leading interior designer, you have to let your imagination fly and take risks with such innovative proposals as the Kartell by Laufen taps in pink, which combine perfectly with the copper or titanium tones of the furniture in the Sonar collection by Patricia Urquiola for Laufen, so fashionable right now; gold (a must in any classic style bathroom); or in black, a color that is always sophisticated and forceful and that helps to highlight the shape of the faucet, especially on raw or white backgrounds.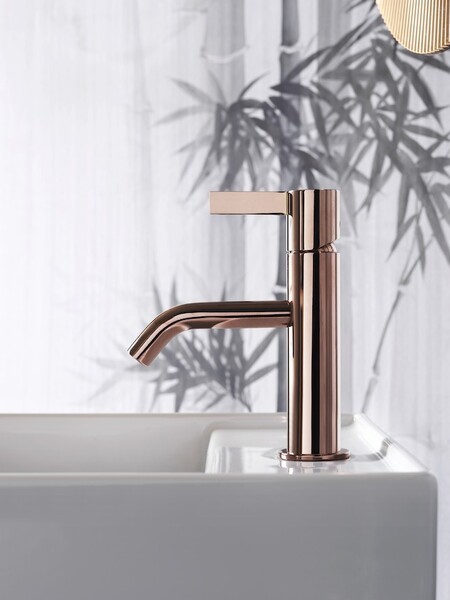 Freestanding shower trays and bathtubs are compatible
Why give up on something when you can have it all? If space allows it, combine the shower tray with the freestanding bathtub. Freestanding bathtubs are making a strong comeback in homes, and having them does not exclude the shower. It is best to have both options so that we can use them when we need them.
To make the right choice, Laufen has a wide range of Pro series shower trays that work in perfect harmony with the freestanding bathtubs of The New Classic, Sonar, Kartell by Laufen, Ino or Val, the designer's favorite for their exquisite proportion reminiscent of Japanese wooden bathtubs.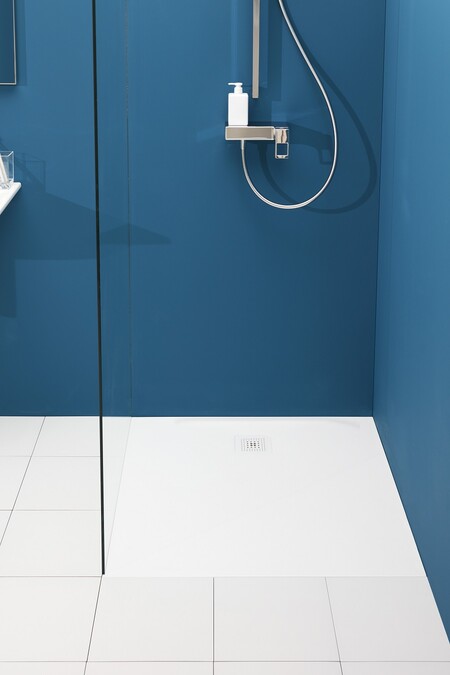 In case you didn't know, the bathroom is the new living room: take care of even the smallest detail
One of the trends that have been gaining the most force in recent years, and which has accelerated with the current pandemic that makes us spend more time at home, is to conceive the bathroom almost as an extension of the living room, or at least, a part of the house to pay a lot of attention to.
The bathroom is a space where we dedicate ourselves to ourselves, it is the room of the house where we revitalize ourselves with a good shower or relax with a sparkling hot water bath. It is also the only space where we find ourselves, so for Pepe Leal it is essential to spend time decorating it, making it cozy, like any other room in the house is essential.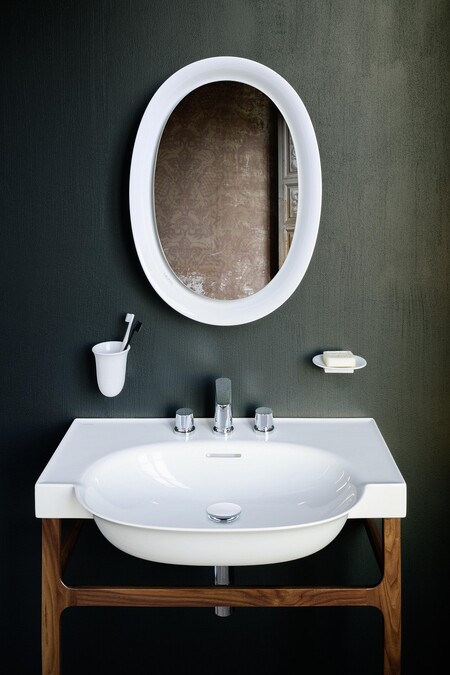 To do this, you can introduce an unusual element such as a framed painting or drawing, an upholstered chair or dare with an old table where to put a bouquet of fresh flowers or your favorite candle. Another option is to use accessories that are, in addition to being functional, decorative, such as the round and rectangular trays from the Val de Laufen collection, whose elegant appearance is reminiscent of fine porcelain, but thanks to the SaphirKeramik material, they are much stronger and suitable for daily use in the bathroom; or the ceramic mirror from The New Classic collection, with LED ambient light, mountable vertically or horizontally and that adds a classic and elegant touch to any bathroom.
More information | Laufen
Has inspired us
Round mirror. Price on Amazon € 102.57.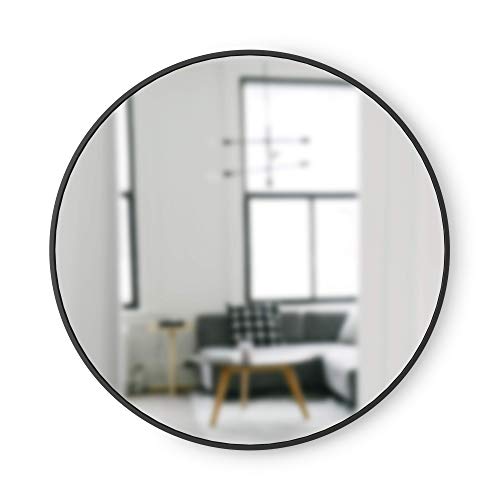 Umbra Hub – Mirror (91.44 cm), Color Black
Rose gold basin faucet. Price on Amazon: € 38.99.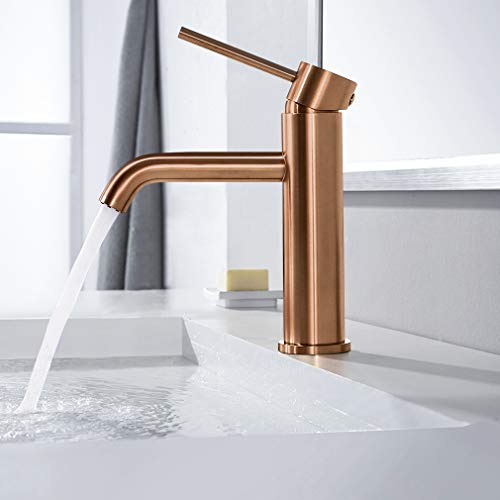 Synlyn Bathroom Faucet Rose Gold Sink Faucet Tall Single Handle Sink Mixer Tap Bathroom Faucet Single Lever Mixer – Modern Style
Suspended bath column. Price on Amazon: € 62.00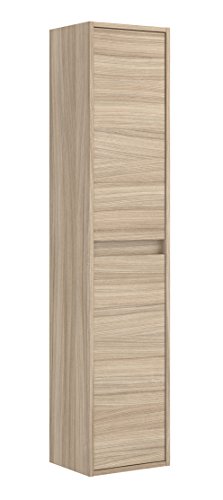 Miroytengo Bathroom column 2 Doors Auxiliary Closet Toilet Suspended basin Color Nature with interior shelves 30x26x140 cm
Set of Bathroom Furniture suspended to the Wall, with Basin and Mirror. Price on Amazon: € 264.61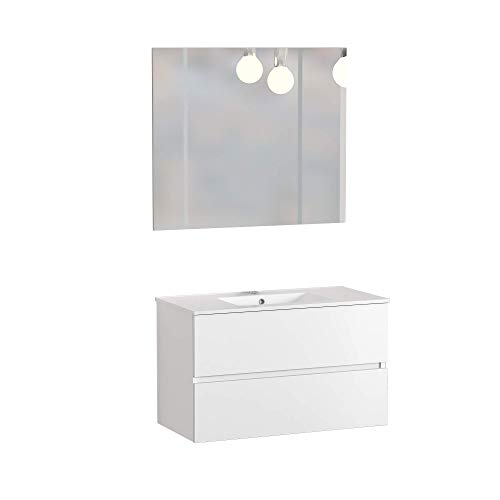 Baikal 830134019 Bathroom Furniture Set suspended to the Wall, with Basin and Mirror, Two drawers, 16 Melamine, Matte White Color, Cm, 100 X 55 X 46 cm