From customizable products to solutions in a wide range of sizes or easily modular, Antrax IT has made flexibility one of the most important values ​​in its collections of designer radiators. To work with electricity and water, in horizontal or vertical version the radiators are easily adapted to any context or need, often complementing their function with a series of accessories and uses, especially ideal in small spaces.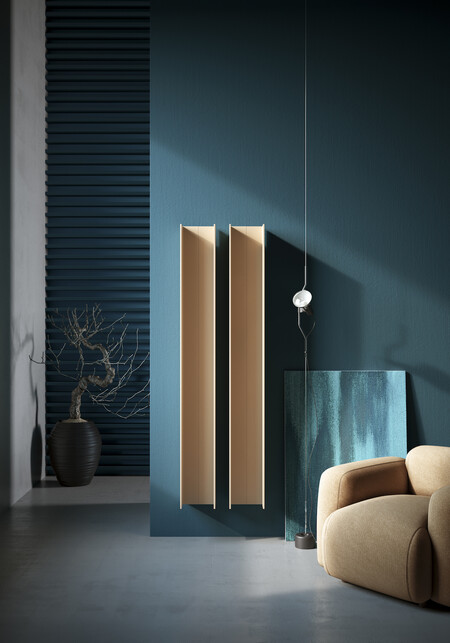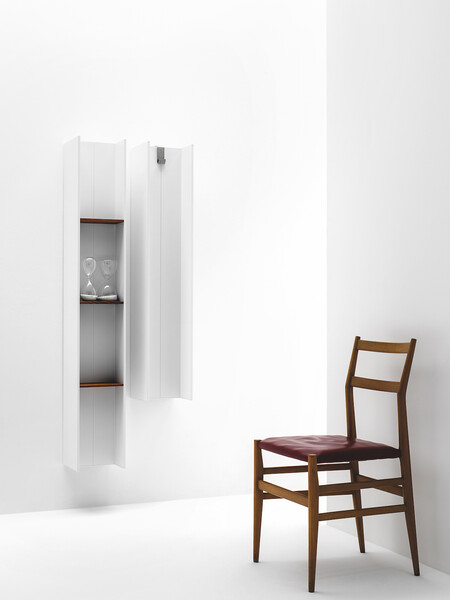 This is the case of T Series, the collection designed by Matteo Thun & Antonio Rodríguez which is inspired by the extruded metal profile traditionally used in construction and offers a convenient horizontal or vertical shelf or bookcase module, with elegant integrated wooden shelves. It can be equipped with hooks or cuts, useful for holding towels.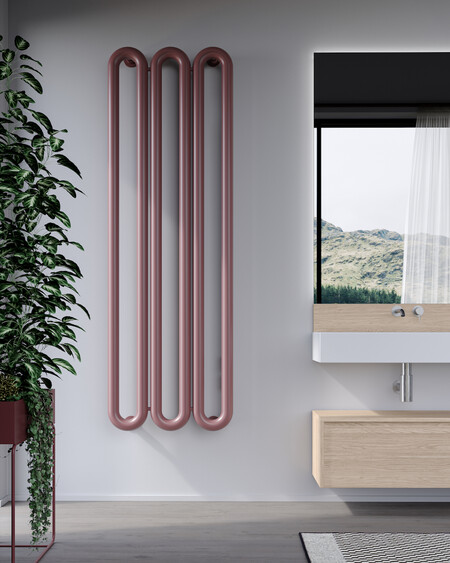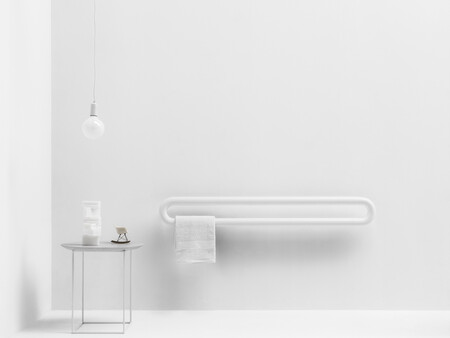 Tubone is proposed as one or two elements stacked or one next to the other, for an even higher thermal power. Its shape has been designed by Andrea Crosetta using tubular steel of important section, and can be installed horizontally or vertically. In more than 200 color variations, Tubone can be equipped with a towel handle.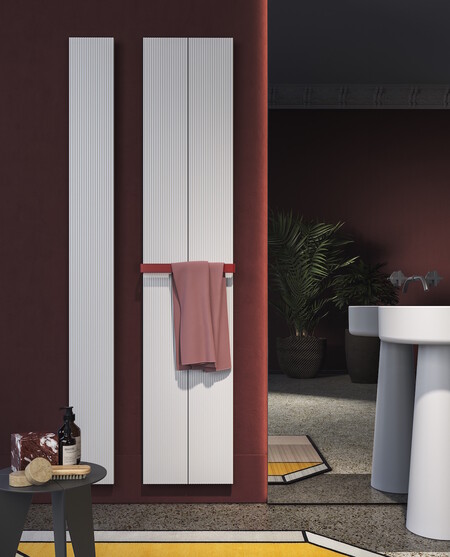 Loft, also conceived by Andrea Crosetta, is a perfect radiator for small spaces, in modular configuration, up to three elements can be placed side by side: its surface, made of 100% recyclable aluminum and available in more than 200 shades, is characterized by a series of small waves that create three-dimensionality and ensure significant energy savings. A towel rail is available for the vertical version. Loft is produced in both hydraulic and electric versions.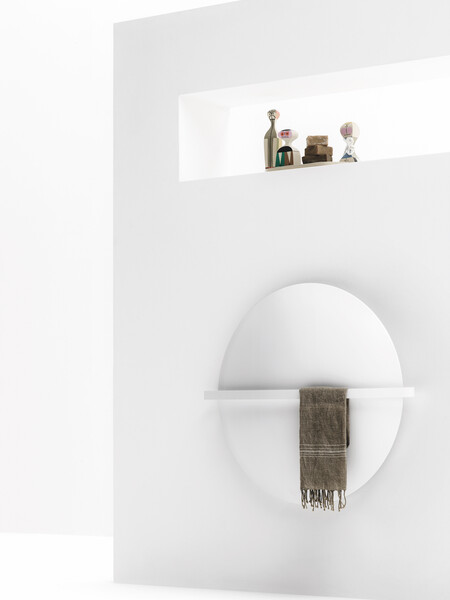 By last, Saturn & Moon, by Peter Rankin, has two identical sphere-shaped radiators, which are only differentiated by the addition of a towel handle: its round and sculptural profile can be positioned at any height. These steel radiators, available in more than 200 colors, are an ideal option even for the smallest spaces, in hydraulic or electric version.
More information | Antrax IT
Has inspired us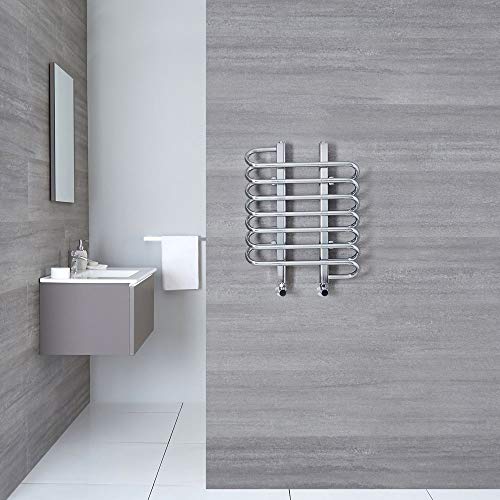 Flat Towel Radiator – Chrome – 610mm x 500mm x 96mm – 266 Watts – Select
ECD Germany Sahara towel radiator – 600 x 1200 mm – White – Flat – with side connection – Modern design towel radiator – Non-electric
A radiator horizontal design for 235 euros.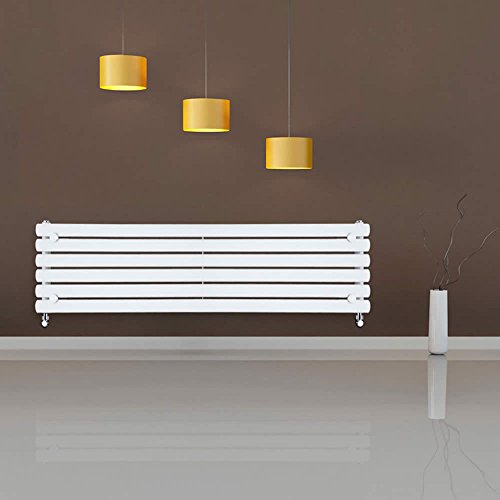 Horizontal Design Radiator – White – 354mm x 1600mm x 56mm – 815 Watt – Revive
A radiator Hudson's vertical design for 215 euros.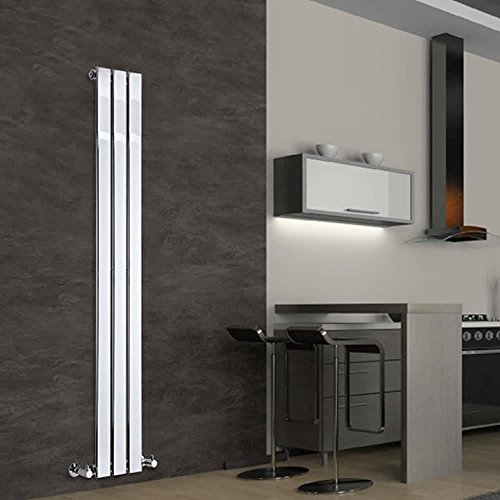 Hudson Reed Modern Design Vertical Radiator Delta – Chrome Finish Radiator – Flat Panels – 1600 x 225mm – 295W – Heating
A towel rail easy-to-install electric Orbegozo for 39.99 euros.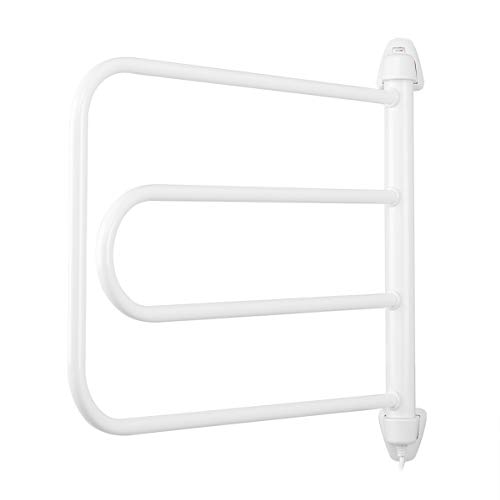 Orbegozo TH 8003 – Electric towel rack, easy installation, dries and warms towels, adjustable rotation, indicator light, 85 W, white
In Decoesfera | Five tips to save energy at home without giving up comfort during the winter