Have a Small bathroom is not an excuse to have a beautiful bathroom as well as functional. On the contrary, having a small bathroom forces us to study the space in detail to take advantage of every last millimeter. Luckily, in the market there are beautiful and practical solutions such as those presented by Noken from Grupo Porcelanosa that can help us to make the bathroom appear larger, And incidentally, turn this space into the temple of well-being that we all need to have at home.
Because although it seems complicated, they exist formulas and tricks that help us optimize space and visually enlarge it, thus transforming these rooms to make them appear more spacious than they really are.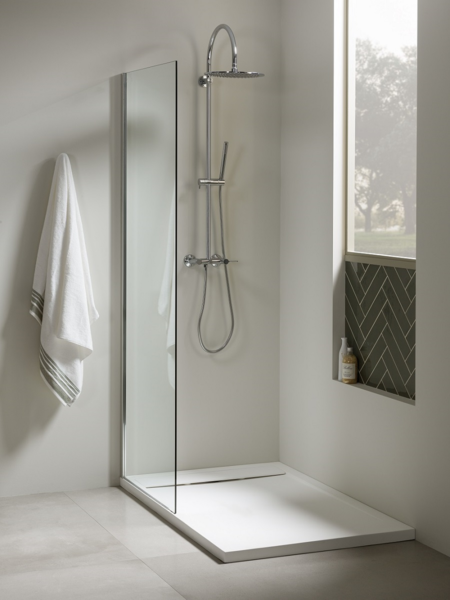 As Noken de Porcelanosa Grupo has explained to us, the key is to choose the most appropriate bathroom equipment. Sinksfunctional and compact design, toilets and furniture that are capable of adapting to small bathrooms and the needs of the inhabitants of the house.

Bet on compact suspended equipment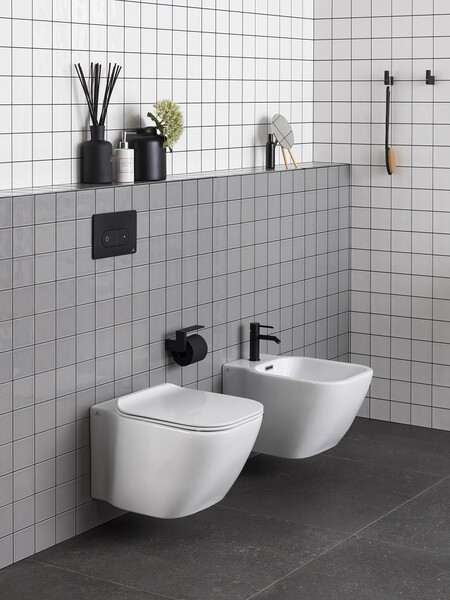 Without a doubt, one of the main solutions to optimize space is to install suspended toilets. Elements that save physical and visual space, and that also facilitate the cleaning and maintenance of the bathroom. Among the solutions from Noken Porcelanosa Bathrooms we find Acro Compact or Essence C Compact, small models with built-in cistern.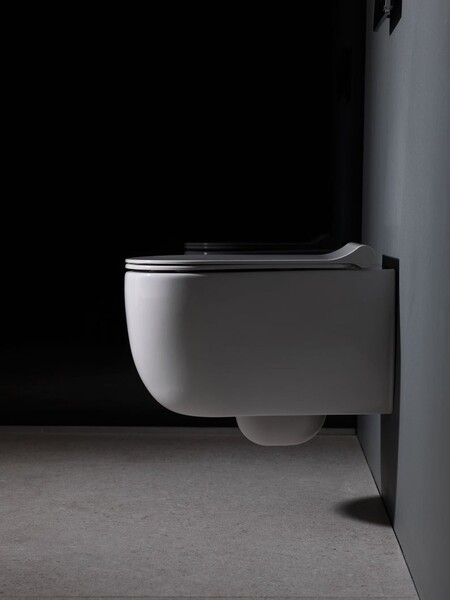 With less than 52cm of projection, they include NK Clean Rimless technology, a highly effective and splash-free cleaning system for the bowl that allows reaching all corners, also having an ecological discharge system of 4.5-3 liters for greater saving water.
Suspended furniture with high storage capacity and accessories
Along with the modern toilets that we have just seen, the other great solution to optimize space in small bathrooms is suspended furniture with high storage capacity and accessories. Our favorites? The smarts cabinets by Noken with hidden storage behind the mirror that contributes to improving visual cleanliness.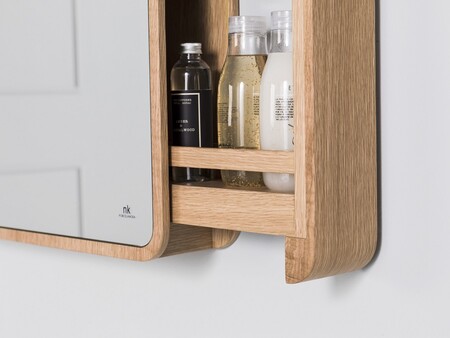 And although it may seem that suspended furniture wastes space, just the opposite happens. If we have furniture with a wide bottom and support sinks that do not take away its capacity, we will have a wide storage capacity, also leaving the free space at the bottom of it to visually amplify the room.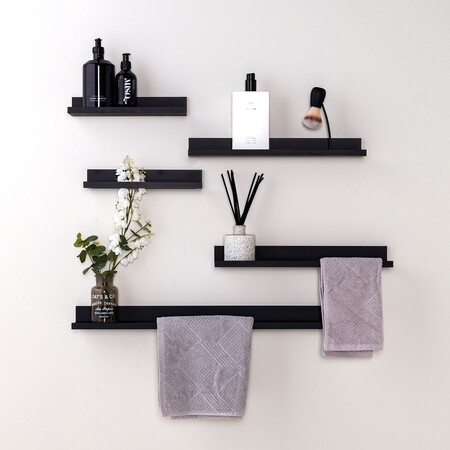 In addition, it is also essential take advantage of the walls and strategically place shelves, hangers, bars or rails on the door to increase the storage capacity with elements that are light and do not impact the general vision of the bathroom. Among all the available options, we liked the Essence-C accessories by Noken, some shelves that include in their design the function of a towel rail, thus bringing together a shelf and a hanger in a single product.
These accessories are available in different sizes, formats and finishes to adapt to the space and style of each bathroom, so we can create compositions to store and dress walls in a functional and beautiful way and without causing visual distress. And if you add to these solutions decorative accessories like rattan baskets To store the rolls of toilet paper, or to act as a planter to give the space a green touch, you will be able to give it a most natural effect.
Choose fitting equipment
The second tip to optimize space and make your bathroom seem more spacious is to go for built-in taps and showers, and for cisterns built into the wall. These systems allow us to hide the facilities behind the partition, thus eliminating visual noise.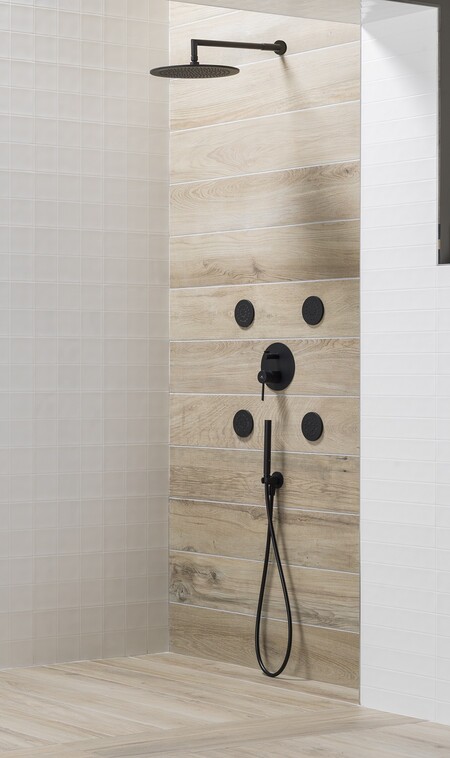 Built-in taps and showers or built-in cisterns are mechanisms that leave the installation hidden behind the partition, eliminating visual noise and promoting space savings.
The showers, better at ground level
In small bathrooms it is important to give continuity to the space and limit as much as possible the elements that may have a greater visual impact. To create a compact bathroom, the best option is to go for minimalism with a shower tray flush with the floor. Combined with a built-in or semi-built-in shower head, you will be able to create an elegant relaxation space that is perfectly integrated with the rest of the bathroom.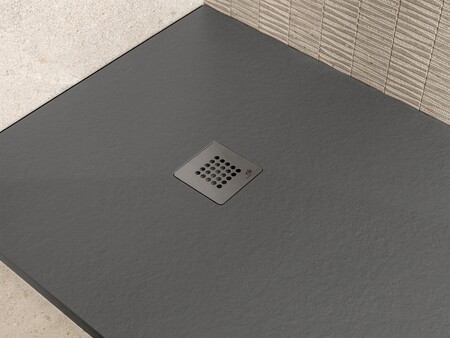 Make the most of the walls
Given the lack of space, nothing better than to put a little imagination into the design. For example, paneled walls with hidden cabinets they are perfect for creating storage areas that have little visual impact. A fantastic solution from Noken that allows everything to be in its place and within easy reach, even if there is nothing in sight.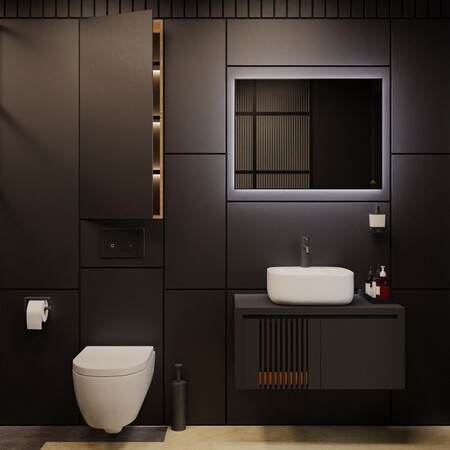 All in order
Tidy houses always seem more spacious. And in the case of small bathrooms, order is essential so as not to have all the utensils piled up.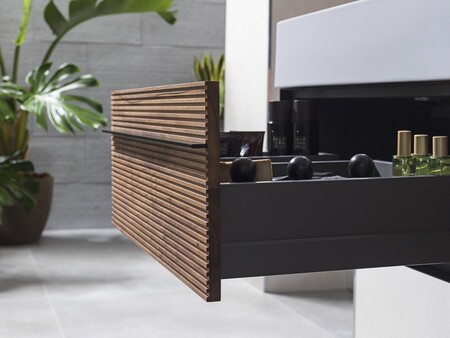 Having drawers with compartments so that everything is in its place will help you greatly to eliminate jumbled drawers and maintain order.
Lighting, key
In any interior design project, lighting is a fundamental piece. And in small spaces, putting correct lighting and knowing how to play with it is even more important to help create a feeling of spaciousness and avoid shadow areas.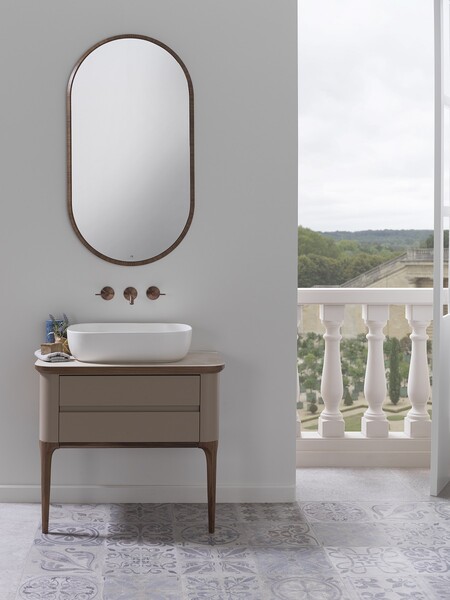 In this sense, it is important to make the most of natural light, e try to make the light source come from the back of the room to achieve this, depth of field and the feeling of spaciousness are increased. Also keep in mind that it is important to enhance the lighting in the mirror area, so that you can put on makeup, or shave, without shadows or in low light.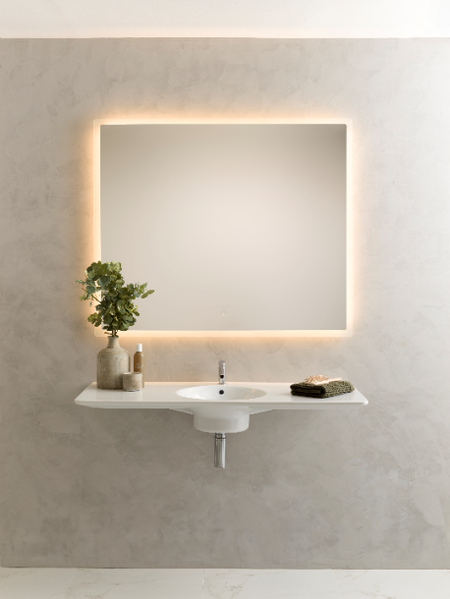 Do you dare to implement these tips from Noken to make your bathroom look bigger?
More information | Noken
In Decoesfera | Design and sustainability. This is how eco-conscious taps are by Noken Porcelanosa Bathrooms
Has inspired us
Hand woven basket. Price on Amazon: € 14.99.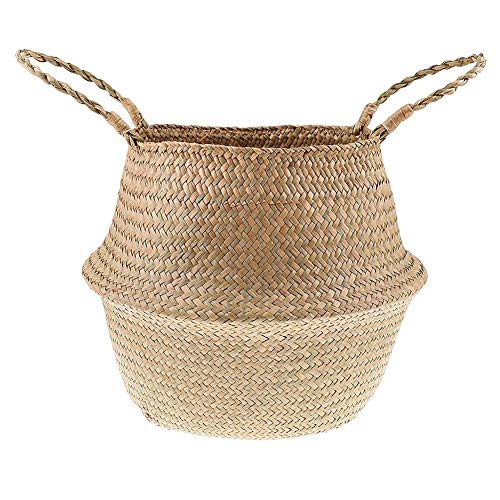 Cozywind Natural Hand Woven Basket, Folding Storage Basket for Laundry, Flowers, Plants, Toys, 45cm x 35cm (XL)
Drawer organizer with 5 different sizes. Price on Amazon: € 20.95.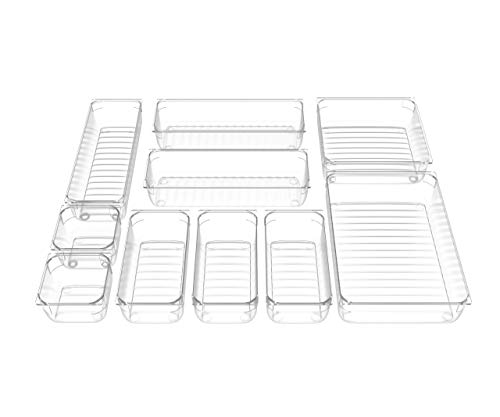 IPOW 10 PCS Drawer Organizer with 5 Different Sizes, Desk Drawer Organizer for Kitchen, Bathrooms, Stationery, School, Closet and Accessories
Makeup organizer with 3 drawers and 15 compartments. Price on Amazon: € 17.99.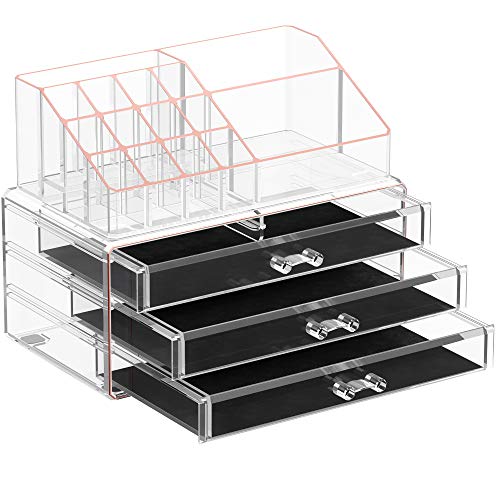 SONGMICS Makeup Organizer, Cosmetic Case with 3 Drawers and 15 Compartments of Different Sizes, Transparent and Rose Gold JKA002T01
Stainless metal ladder towel rack. Price on Amazon: € 39.97.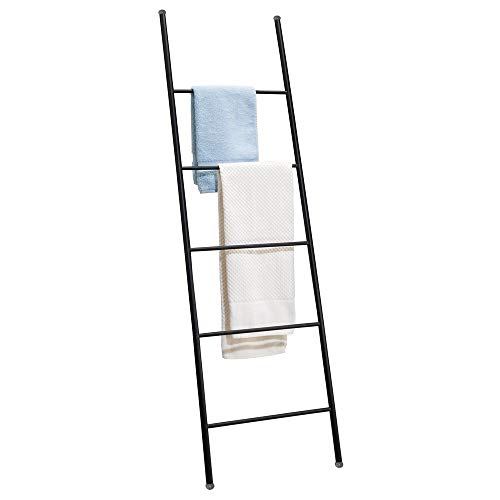 mDesign Stainless Steel Stair Towel Rack – Practical Towel Rack for Hand Towels, Shower Towels and More – Modern Standing Towel Racks with 5 Bars – Matte Black