Want to see beautiful options mini garden simple succulents and cacti and still learn how to do? Do not waste time and run to read the entire post, to reproduce in your home at least one of the many models that you will check here.
You can use the base you want to set up your small garden, even an old basin, if you are on a tight budget and cannot buy a vase or did not want to use a common vase, please innovate your decoration with nature.
Mini Garden
Succulents and cacti can be in your small gardens, in addition to other very small plants of your choice.
Not only can you, but you should add other ornaments, such as houses, chairs, fairies, gnomes, elves, stools and more that your creativity demands.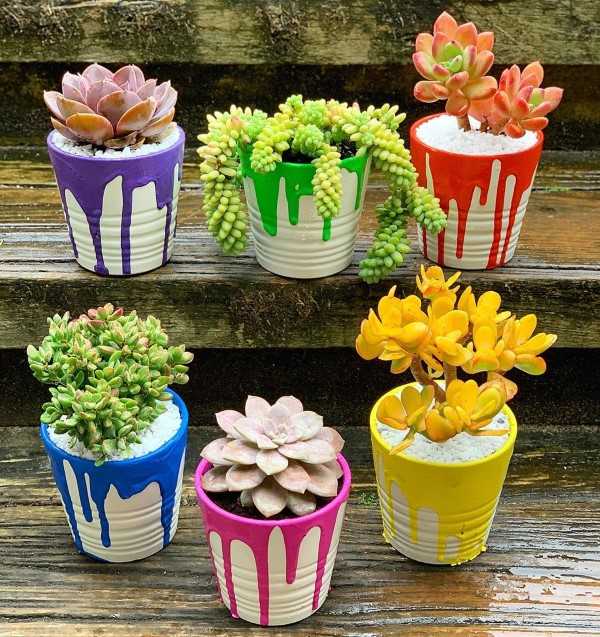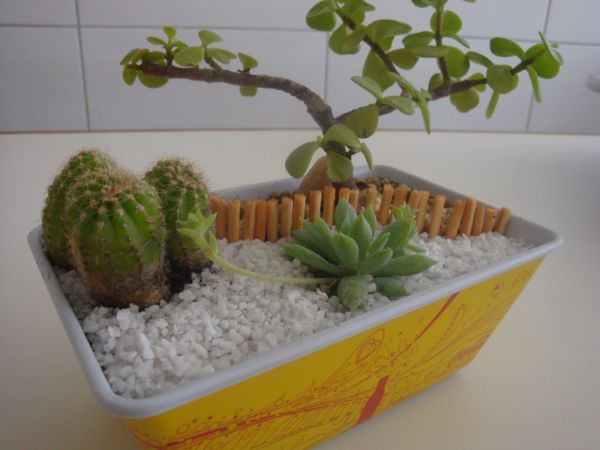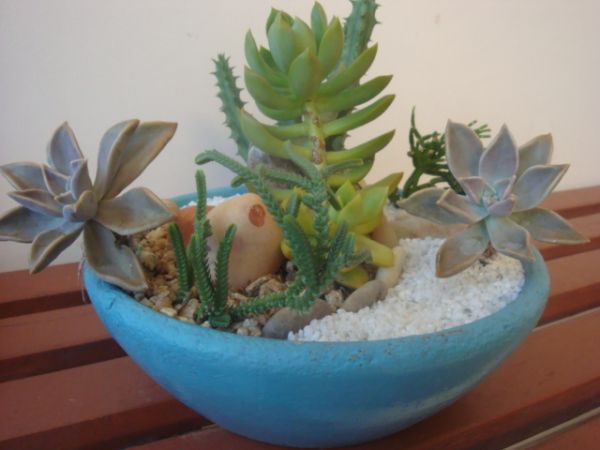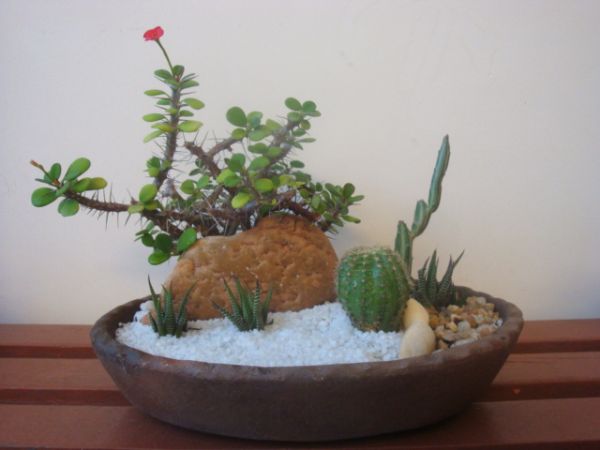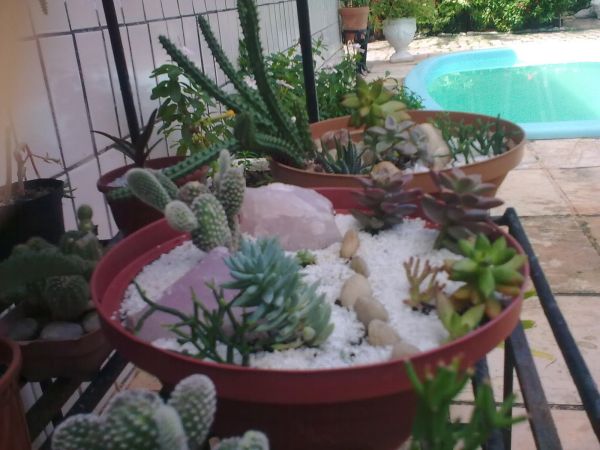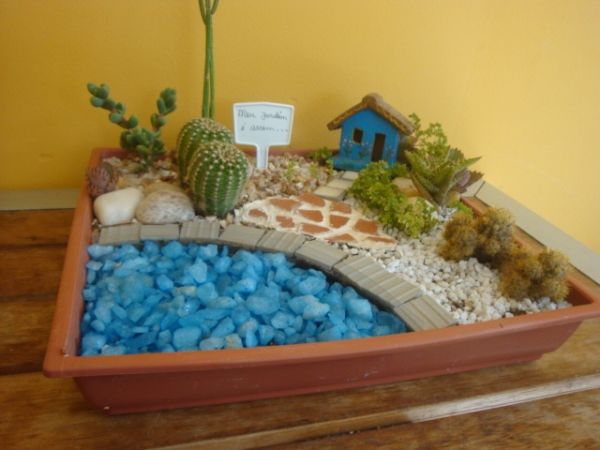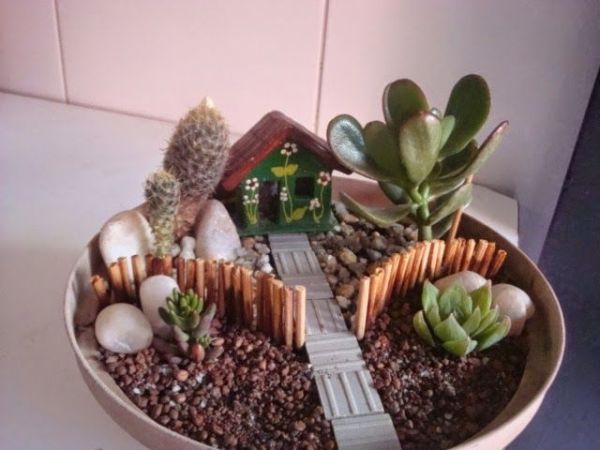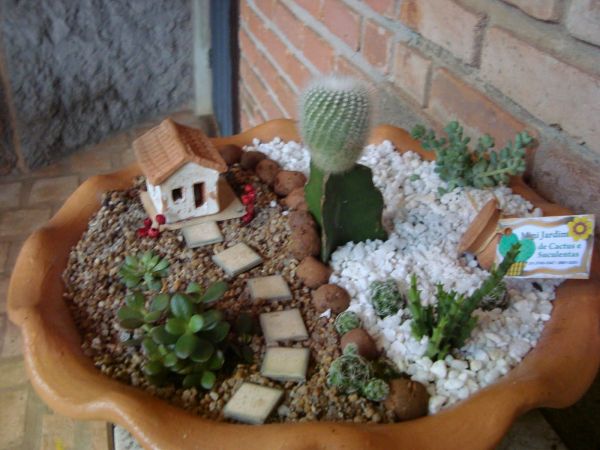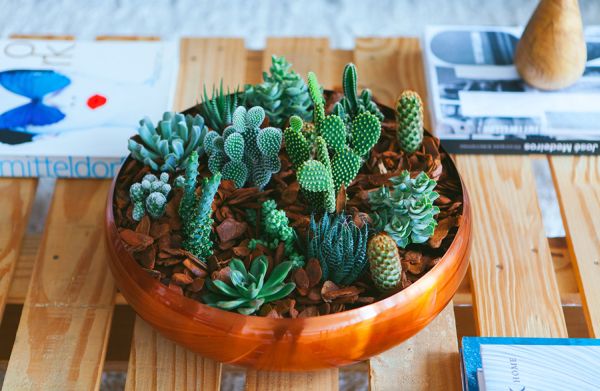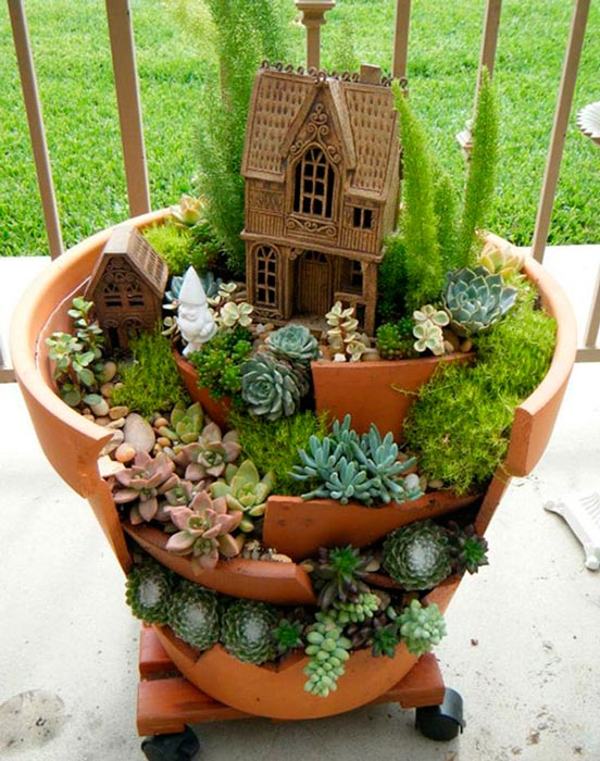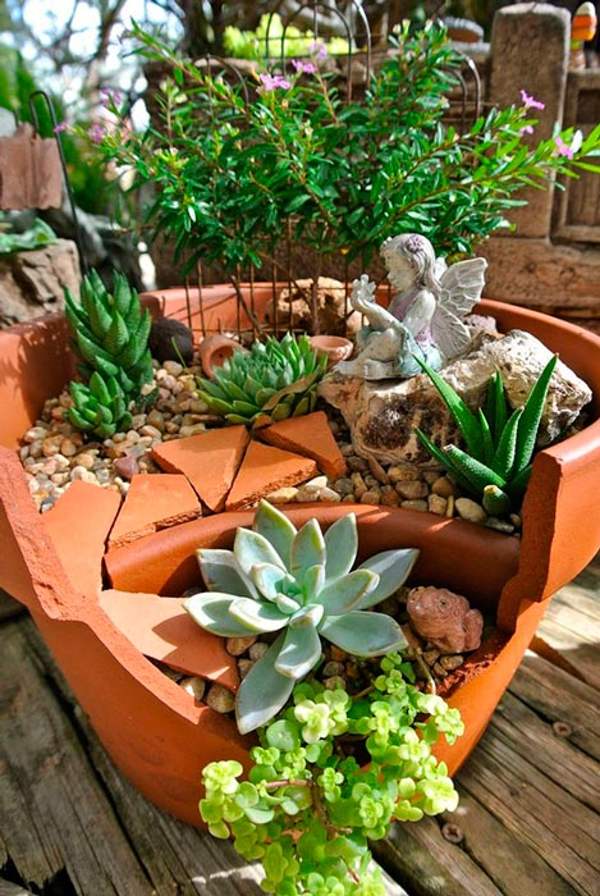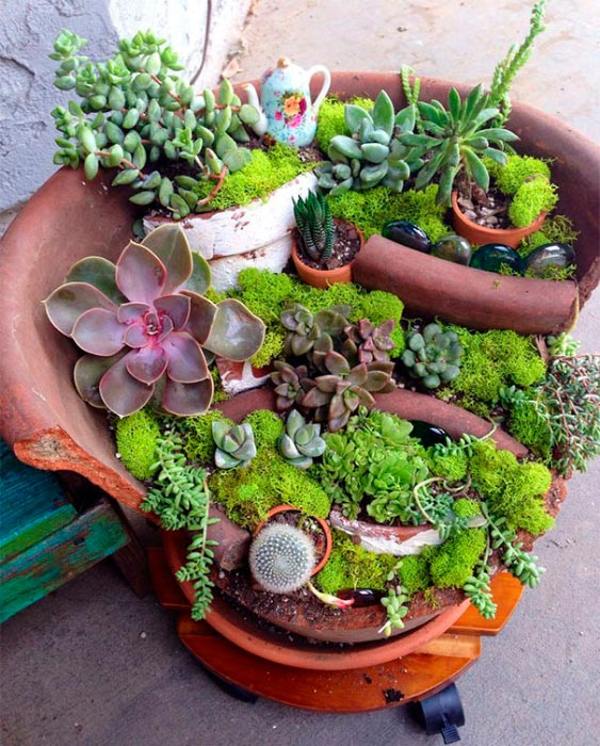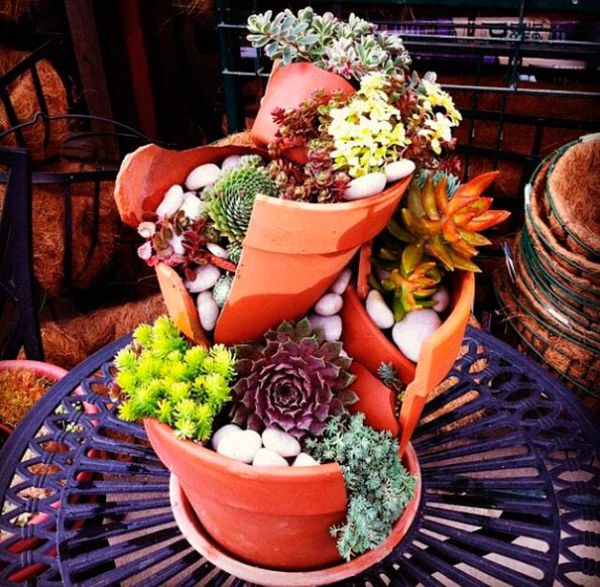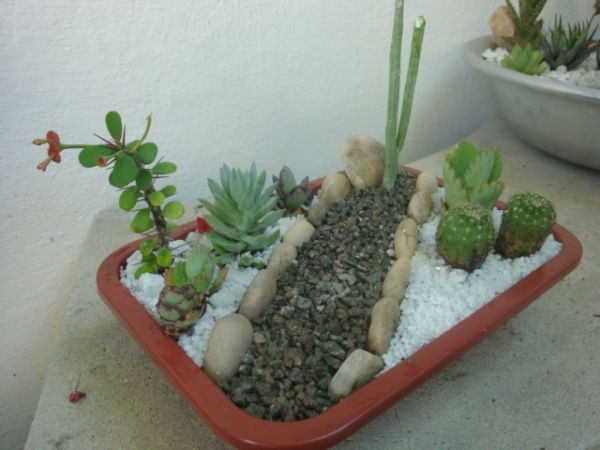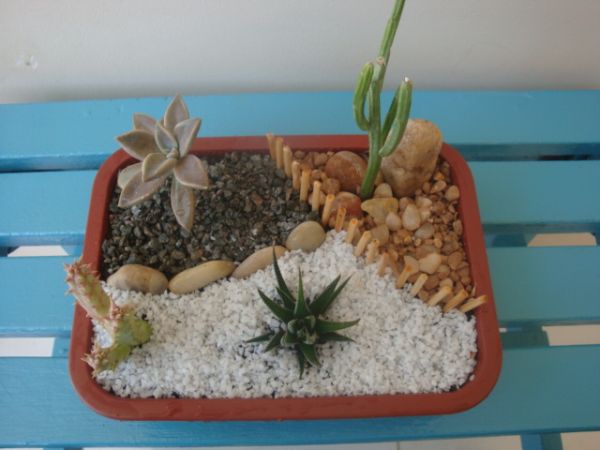 How to make mini garden in pots
To make a potted mini garden with succulents you will need:
Vase of your choice, even a broken vase;
Earth;
Grams (optional);
Succulents;
Cacti of your choice;
Seedlings of your choice;
Ornaments of your choice to decorate your garden (optional).
Start by separating all the materials you will use in your crafts. If you are going to use the broken pot, put the soil in your pot and start assembling the pieces left over from the pot as if they were stairs or in the desired positions.
Add more soil and leave the base ready. Plant succulents and cacti in the pot parts you want. Plant the other seedlings and the grass, if you like. To finish your piece, place the chosen ornaments inside the vase. And it's ready!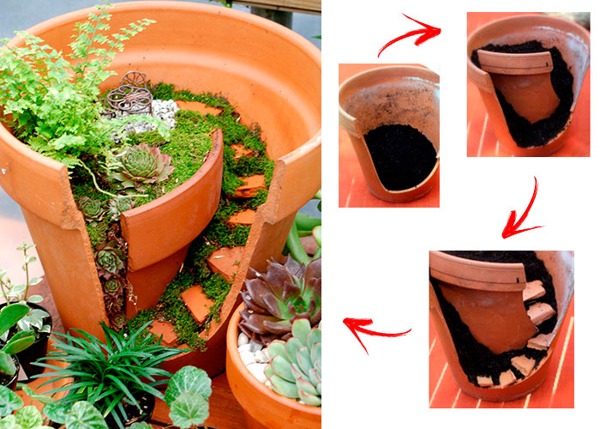 Very Simple Succulent and Stone Garden
The simplest look of a small garden can be achieved with succulents and stones in the chosen container.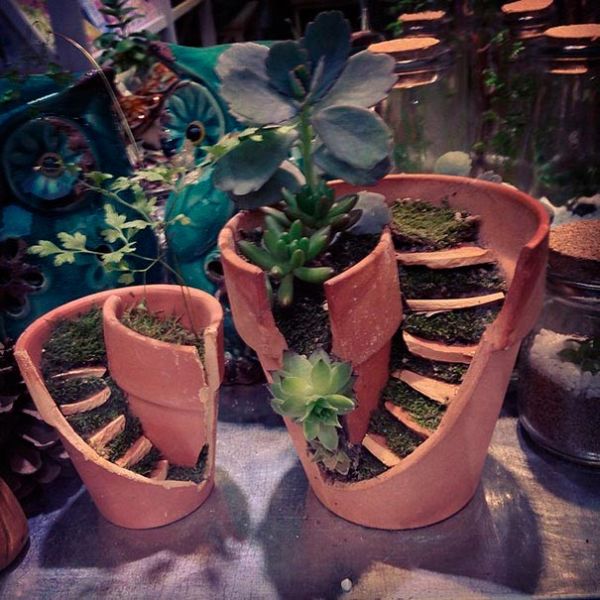 Glass Mini Gardens
Glass vases and containers are great options for those who want even more differentiation for their small gardens.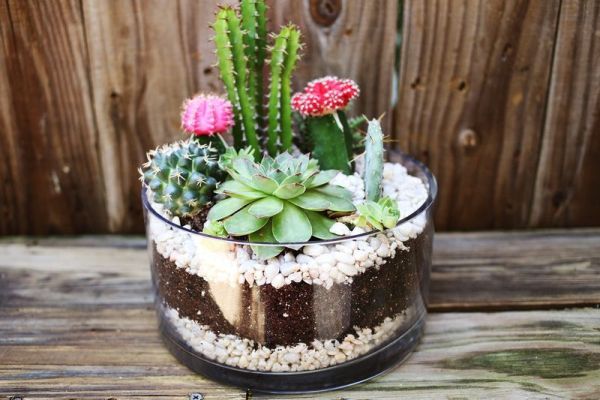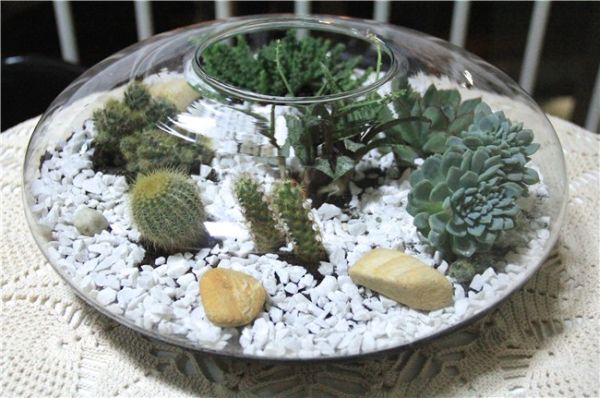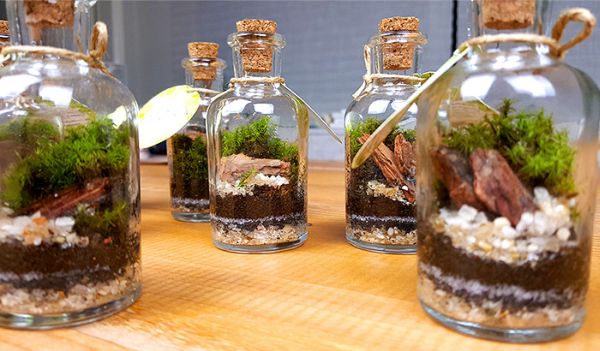 Mini Cactus and Succulent Garden How to Make
Watch the video from Canal Remobília and see how to make step by step mini garden of cacti and succulents. Check out the other very interesting videos from the Remobília Channel.
How to make mini garden with succulents
Watch the video from Nanny Ribeiro's channel and check out how to make a mini garden with succulents step by step. See the other very interesting videos from Nanny Ribeiro's channel.
Handmade Mini Garden
Your handmade garden can also have a cemented part, so you can accommodate whatever you want on this part.