O diaper cake is one of the main items in the decoration of the baby shower, an event to celebrate the arrival of the baby and celebrate the pregnancy.
The ways of decorating are as varied as possible, the most common being 1,2 and 3 floors.
The decorations vary according to the theme of the party, but they usually include decorative bands, rubber bands, stuffed animals, pacifiers, baby bottles and more.
How to make disposable diaper cake
How about decorating your baby's baby shower or giving a friend a beautiful cake like this? It's easy to do and the walkthrough is really quick.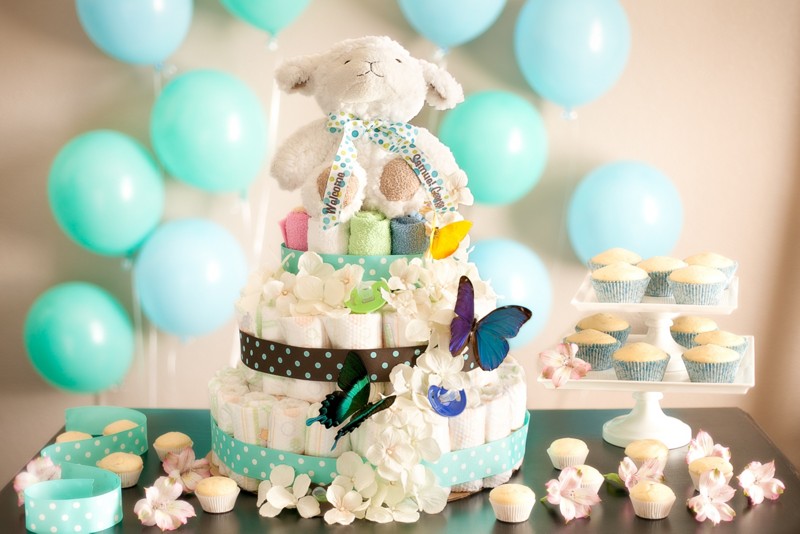 To start decorating the diaper cake you will need stuffed animals or party theme decorations, decorative ribbons, elastic, cardboard, scissors, pins, clothes and pacifiers.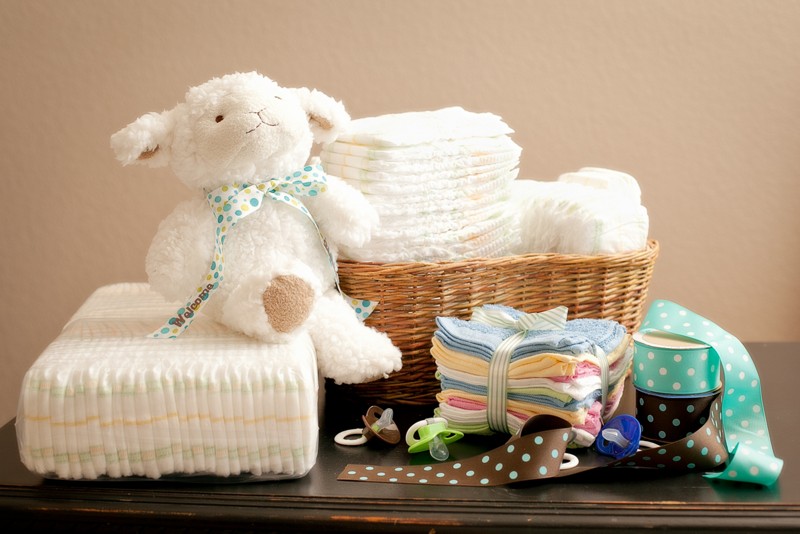 The first step is to roll up each diaper and secure with elastic or ribbon.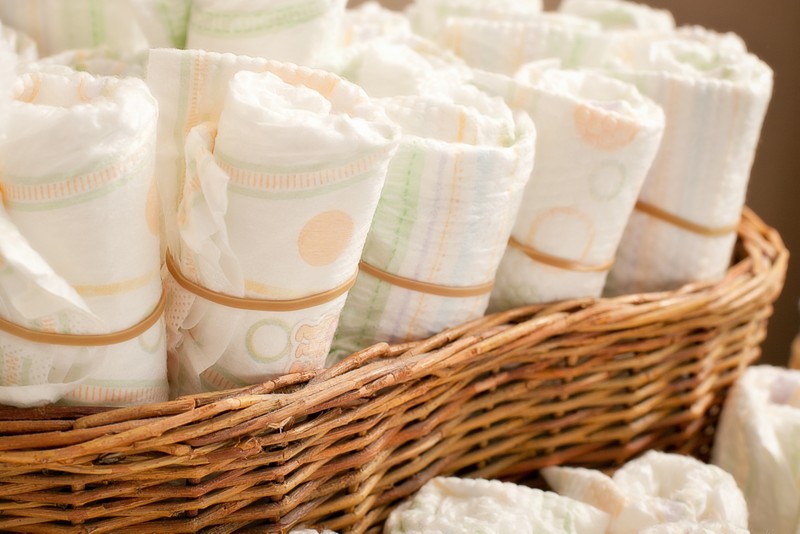 Then it is necessary to attach a cardboard roll or something that serves as a base for the desired height of the cake in a cardboard plate.
To continue, adjust the rollers around the roll until you reach the desired width, securing it all around again. So, start making the top layers.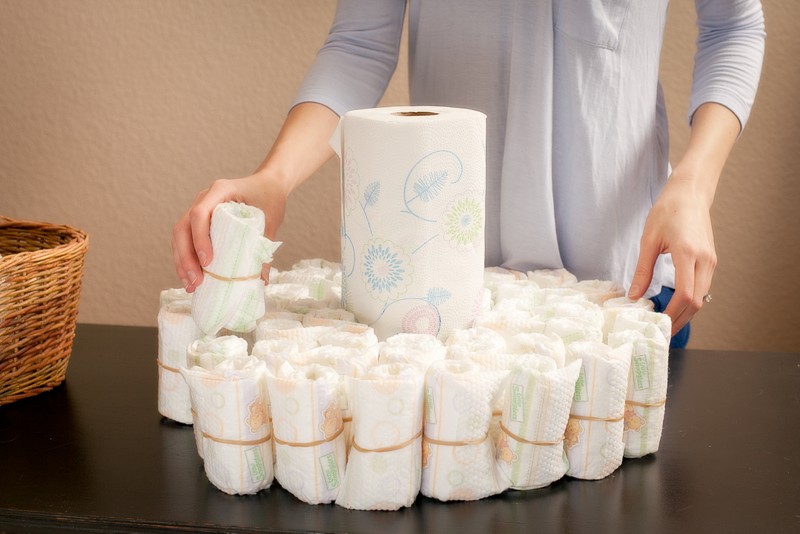 If you want more stability, place other plates between the layers, remembering to cut a hole in the middle to fit the cardboard.
Another option is to use rolls of toilet paper between floors. Being shorter, they eliminate the need to pierce the backing plate.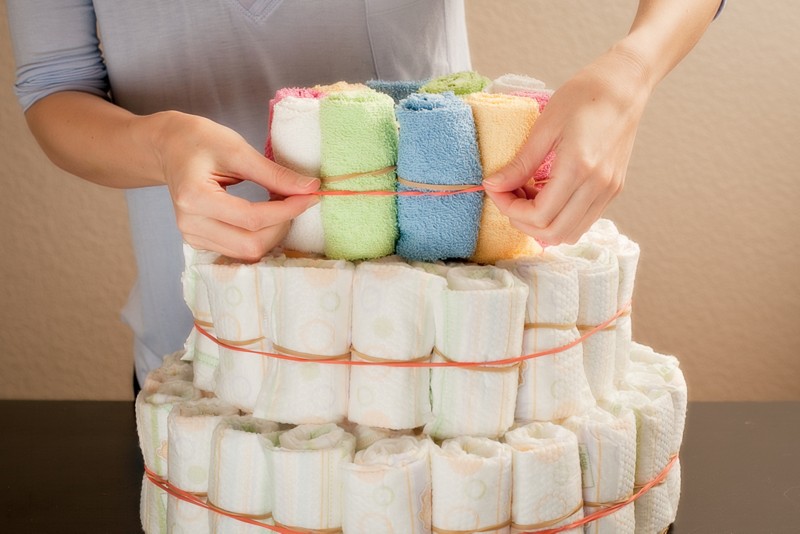 Finally, tie a satin ribbon on each layer, which will serve to hide the rubber bands and decorate the cake.
At the top you can decorate the way you want, using objects, toys, bows, flowers and shoes.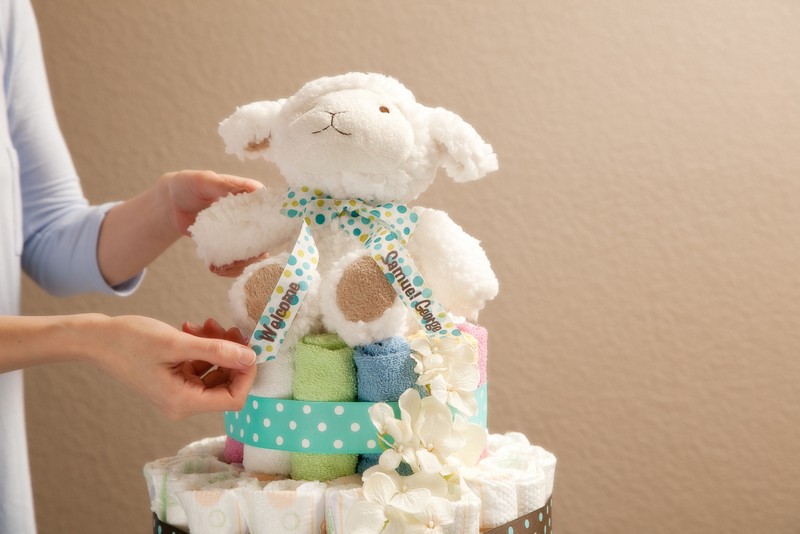 How many diapers do you need to assemble?
The number of diapers needed varies for each cake model. If you choose to make a simple, one-story cake, you will need approximately 40 diapers.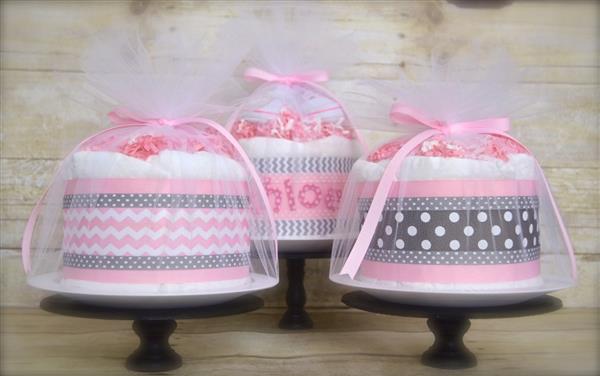 2 or 3 layer cakes are more common, but require a larger quantity. On average, 70 diapers are used for this model, making it possible to make a 2-story cake wider or a 3-story cake slightly narrower.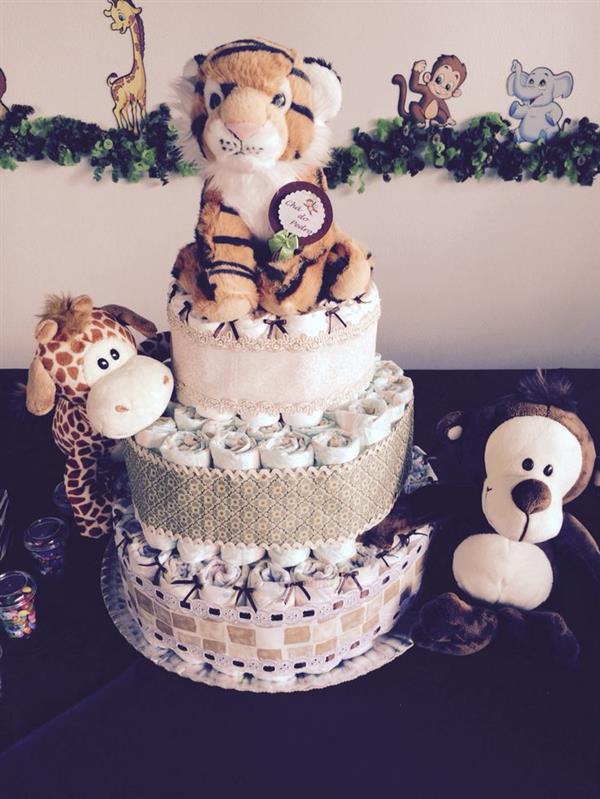 Pink Cake Pictures For Girl

The pink cake is very common in baby showers for girls, but it is still beautiful!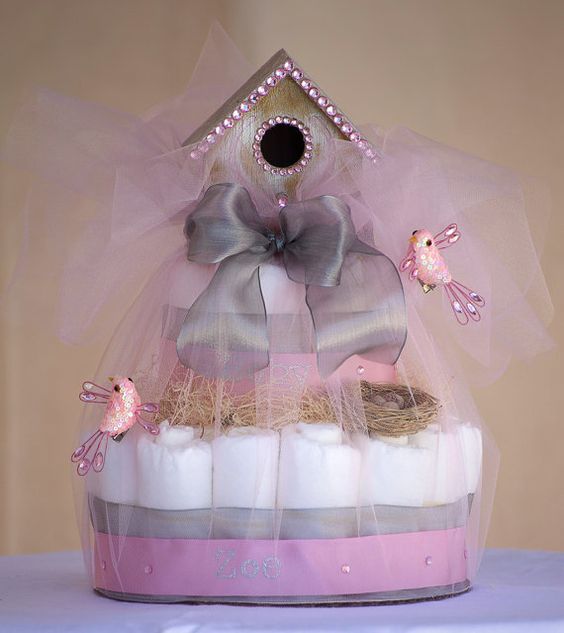 Choose the tone that suits you best and combine it with different elements.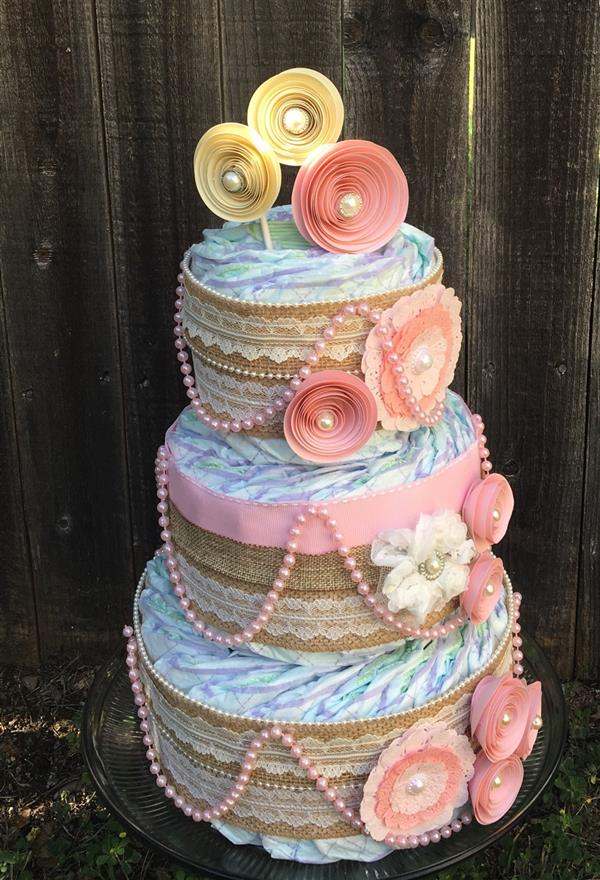 Teddy bears, princess crown, crochet shoes and bows are great options!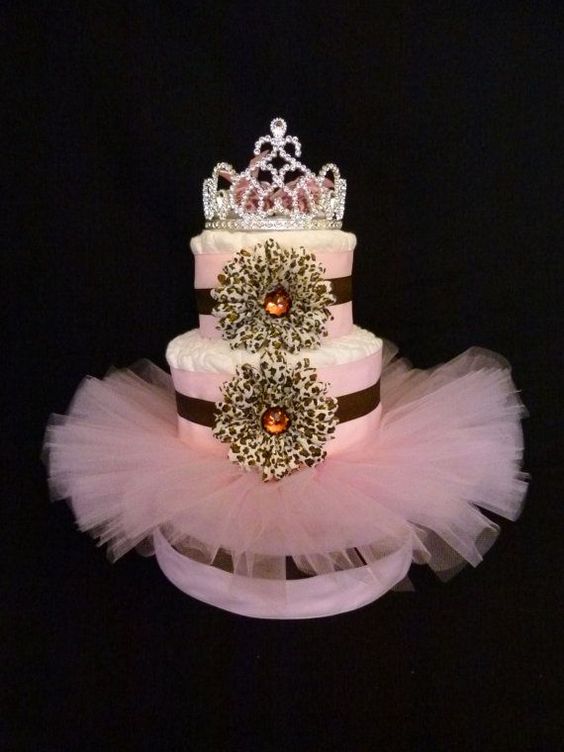 Blue for a boy

Blue is a very versatile color in combinations, and you can decorate the cake with objects of the same color or other colors, such as a brown teddy bear or caramel shoes. Red and white also look great in composition with blue!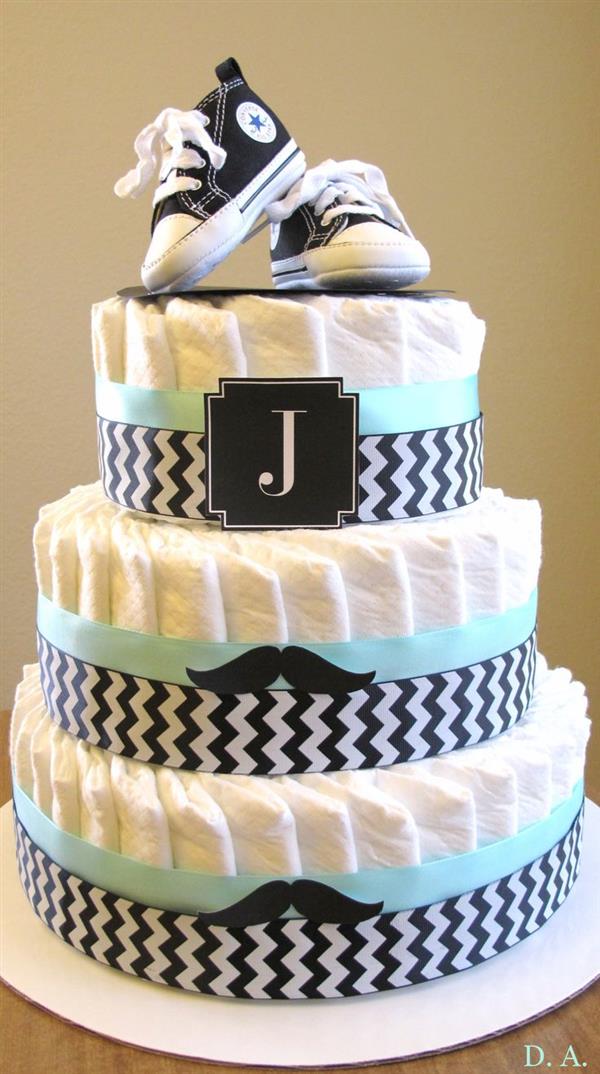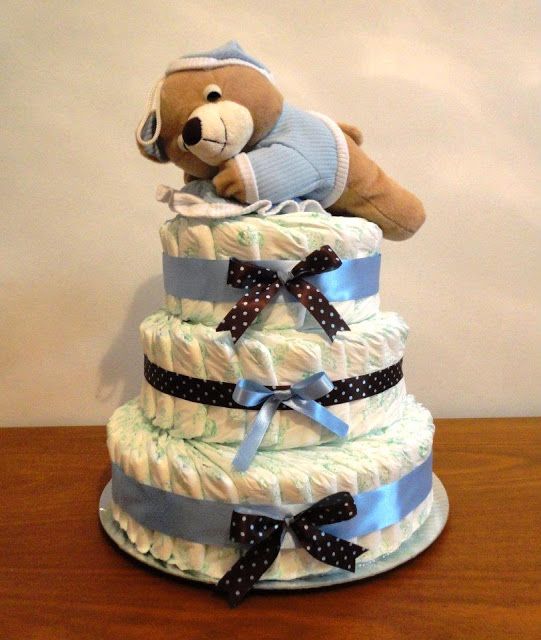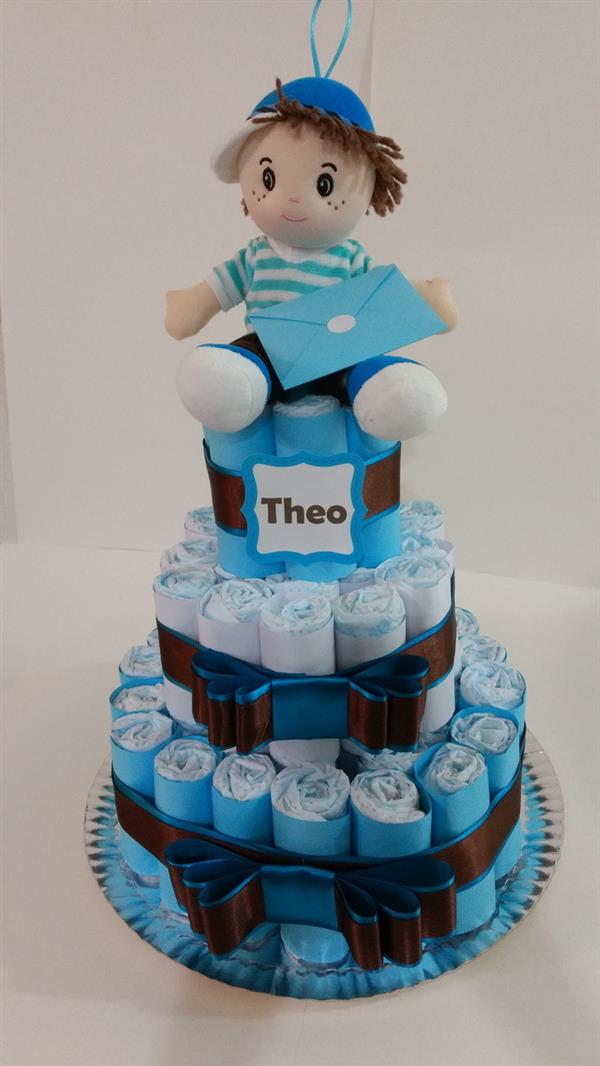 Simple and cheap for baby shower

The simplest models usually have only one floor, but it is also quite common to find 2-story cakes in baby showers.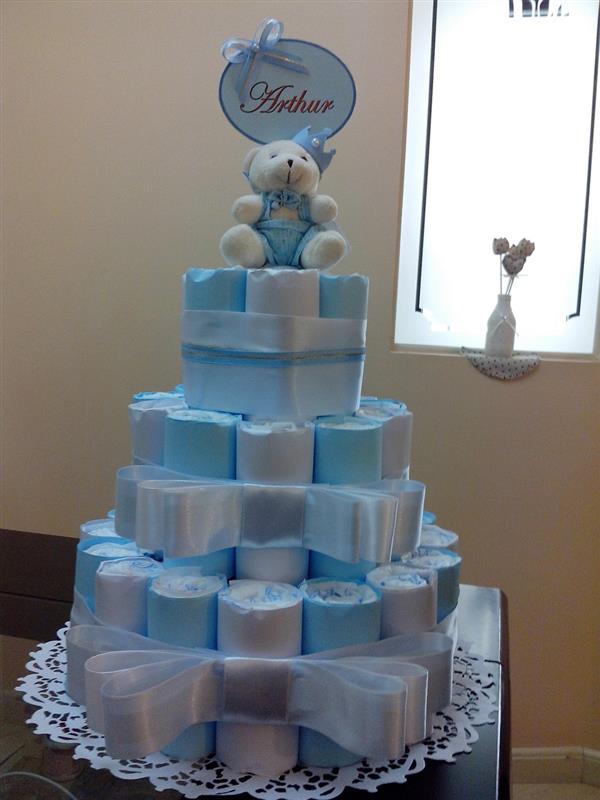 A simple option does not need anything but the support where the cake will be, a cardboard roll to serve as a base for the diapers, a satin or fabric ribbon to wrap the cake and an ornament on the top, which can be a toy or a teddy bear. It doesn't take much effort and it looks beautiful!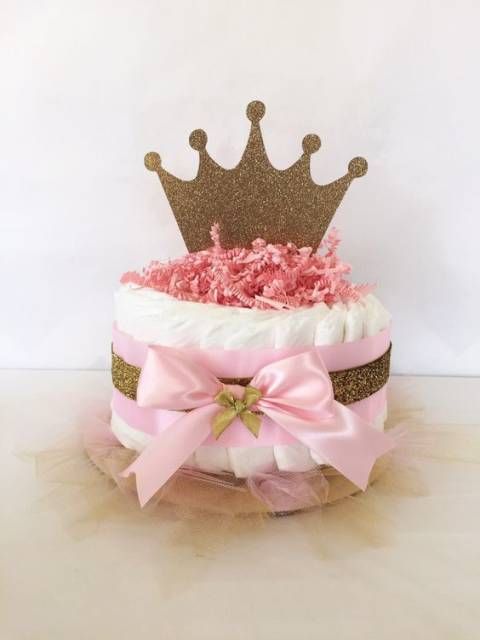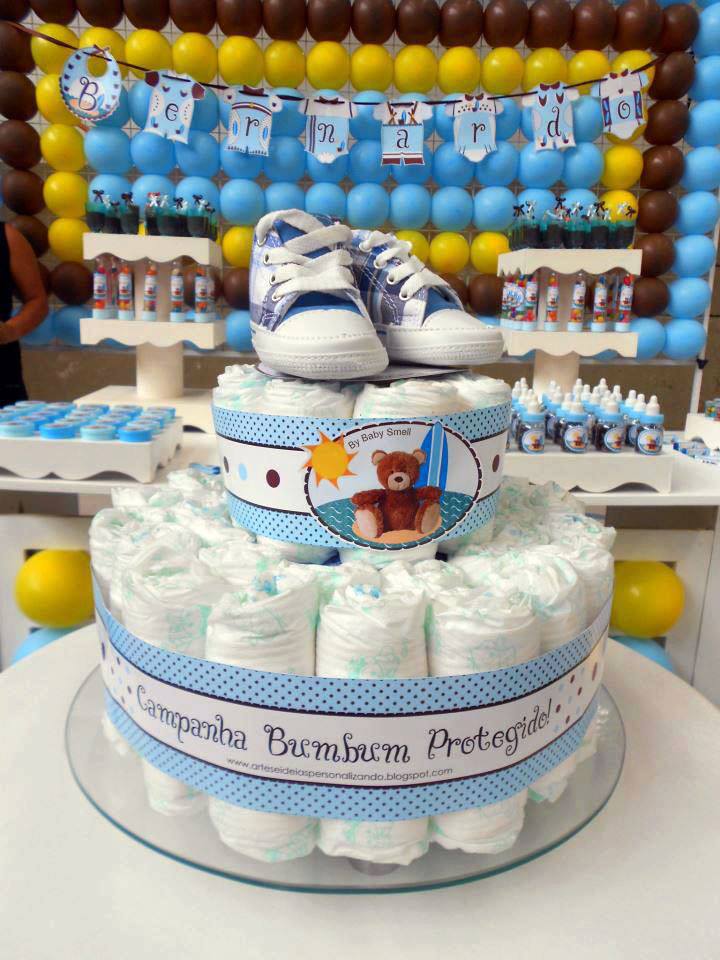 Sailor theme

The sailor theme is mainly composed of the colors red, navy blue and white. You can use these colors in different elements or you can use blue and white or red and white striped fabrics.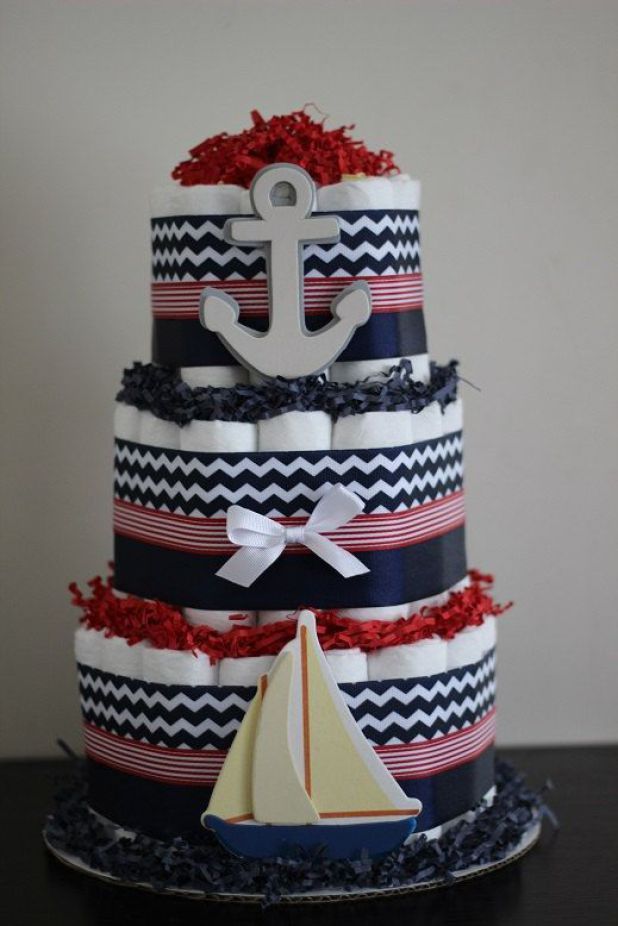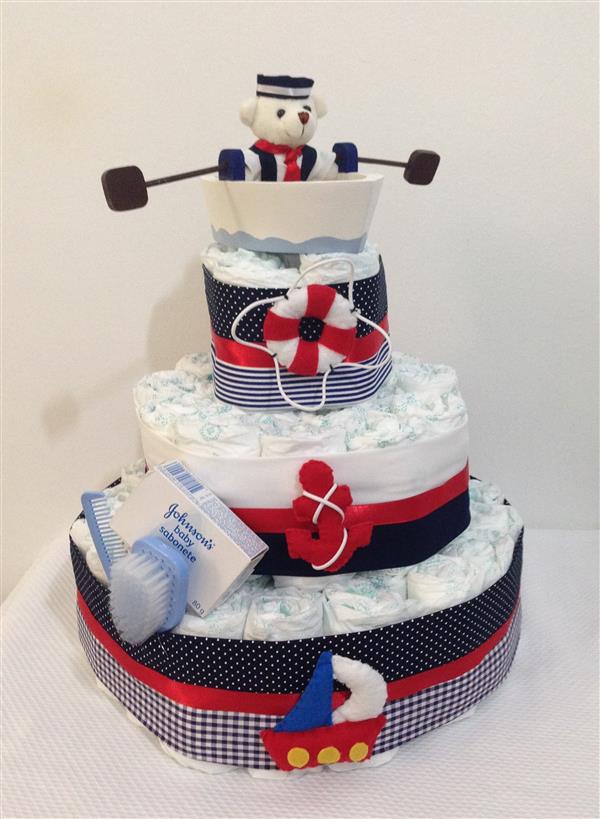 Toys related to boats, anchors and whales complete the idea of ​​a sailor. If you want something more complex, the diaper cake can be made in the shape of a ship!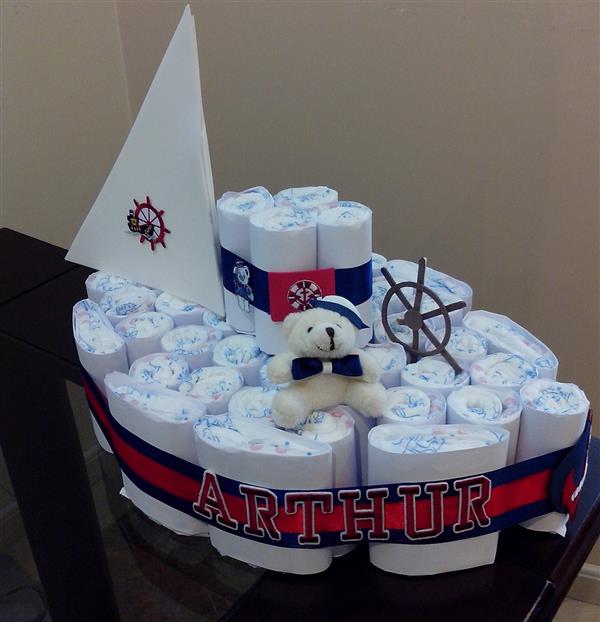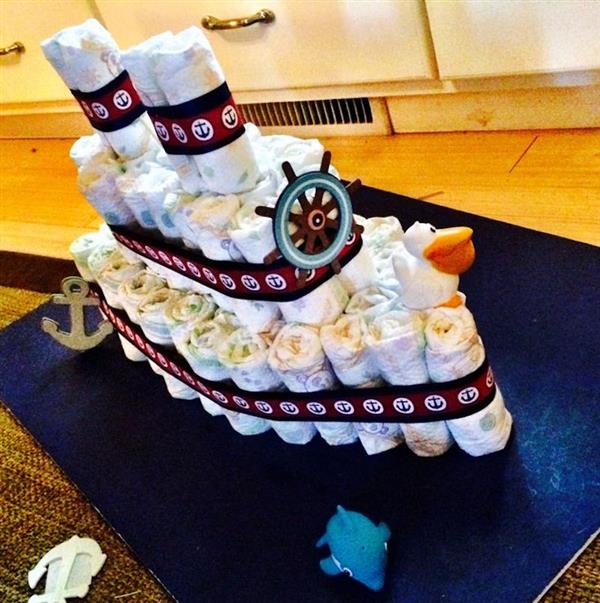 Castle model

The castle model is very charming and allows a great diversity of composition, being used by boys and girls. To assemble it, a good option is to create a square base and, above, four diaper "towers" ​​at the ends. Complete with cardboard cones to give the appearance closest to a castle and decorate the way you want.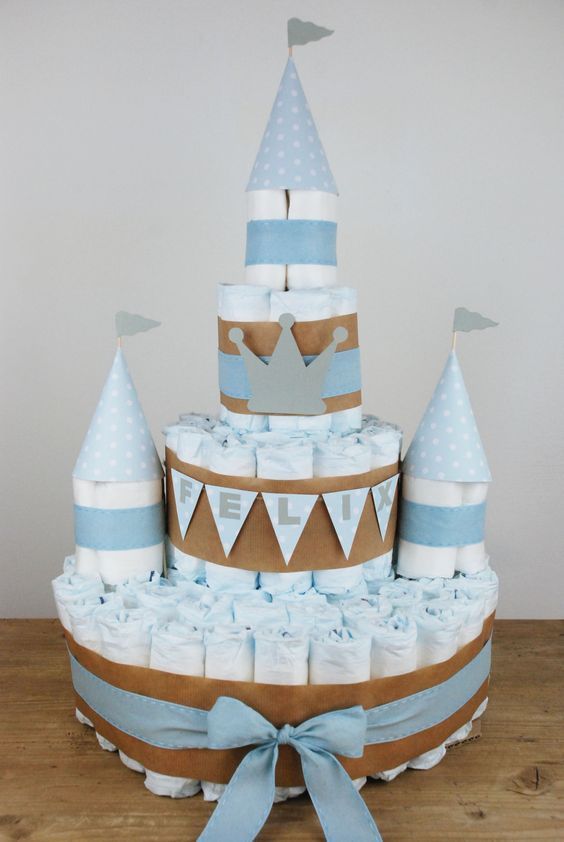 It is also possible to make this model following the traditional idea of ​​three floors, and then adding the "towers" ​​at strategic points, such as at the top and on the sides.
Mini EVA diaper cake for souvenir

Souvenirs are quite common in baby showers, and creating mini versions of EVA of the diaper cake is a great option to gift the guests.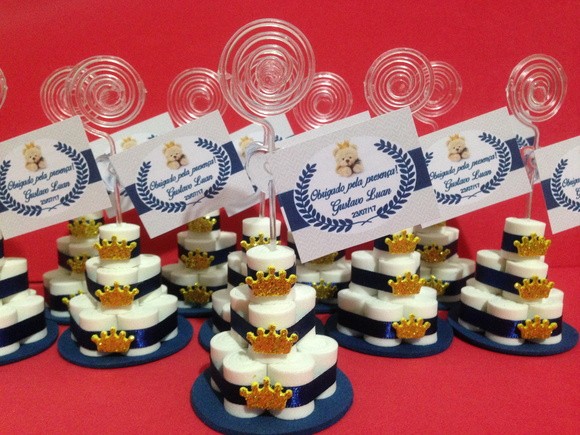 Learn how to make a beautiful souvenir model below:
Eleven strips of white EVA, approximately 20 centimeters long by 3 centimeters wide;
An EVA disc of the color used in the diaper cake, which will be the basis of the mini version;
Satin or fabric ribbon, as per your preference;
Bows or other decorative objects;
Hot glue;
Wrap the white strips until they form a mini skirt, and finish with hot glue to keep from loosening. Do this with all 11 tapes and then start editing.
To assemble, you will need 7 diapers for the base: one will be in the center of the EVA disc, making the role of the cardboard roll in the larger model, and the other 6 will surround it. Remember to put them together in order to hide the glued part.
Then, make the top with three EVA diapers and finish at the top with one. Wrap the ribbons around and decorate with bows, decorative stones and other elements.
2 and 3 floors

2 and 3-story cakes are more common than single-story cakes. However, the way of making it remains very simple and, being a larger size, this type of cake allows greater freedom and creativity in the decoration.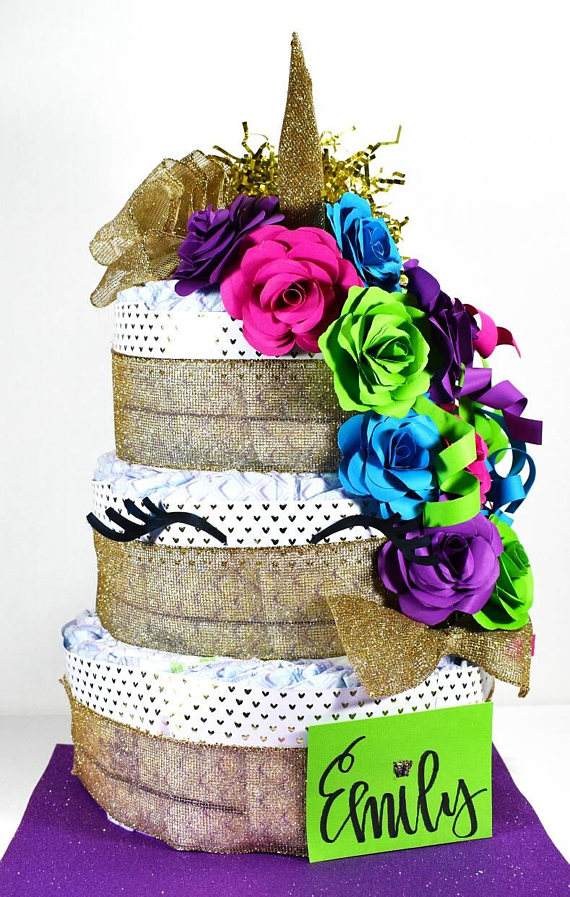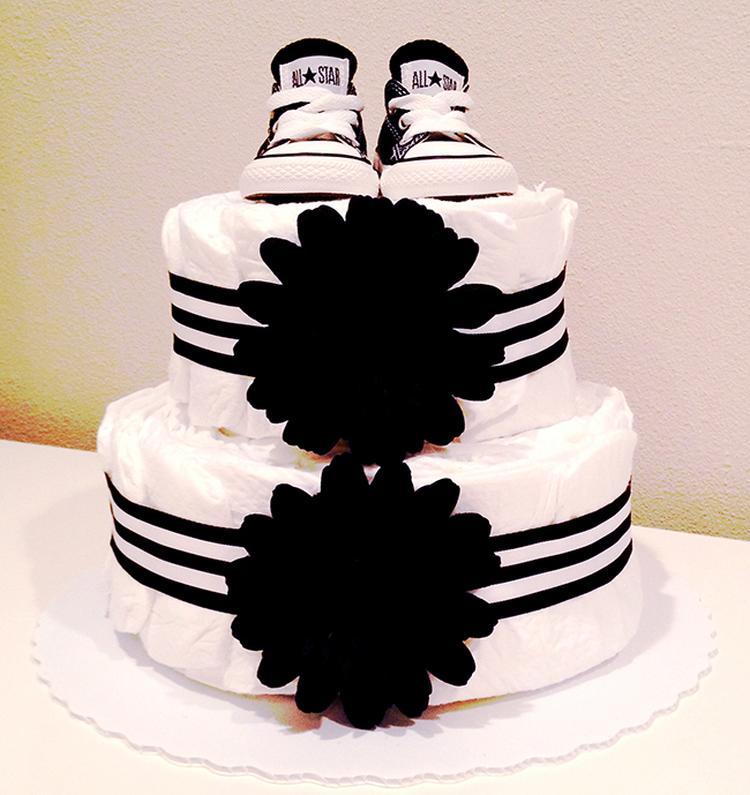 Pink and brown

Pink is a color that goes very well with brown, especially for cakes. Brown brings the idea of ​​chocolate, while pink brings delicacy and refers to sweets and toppings.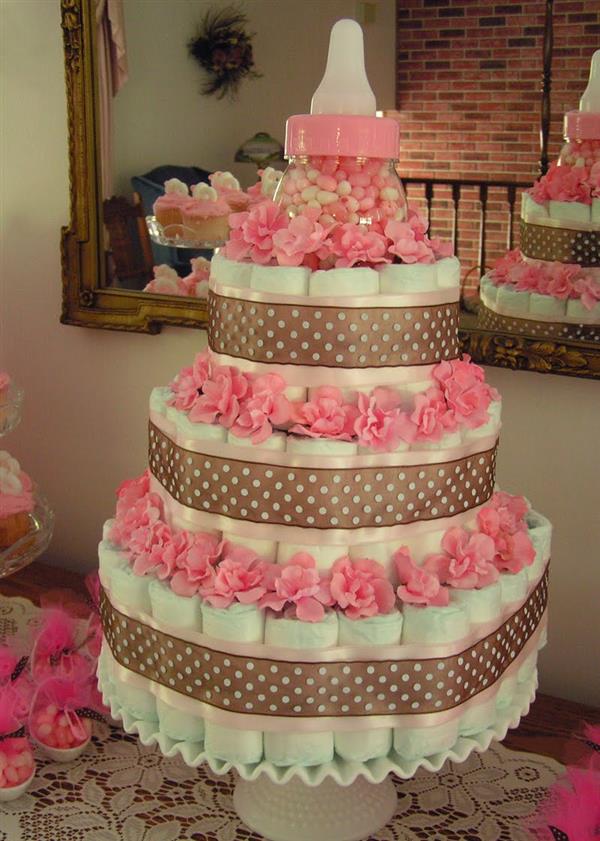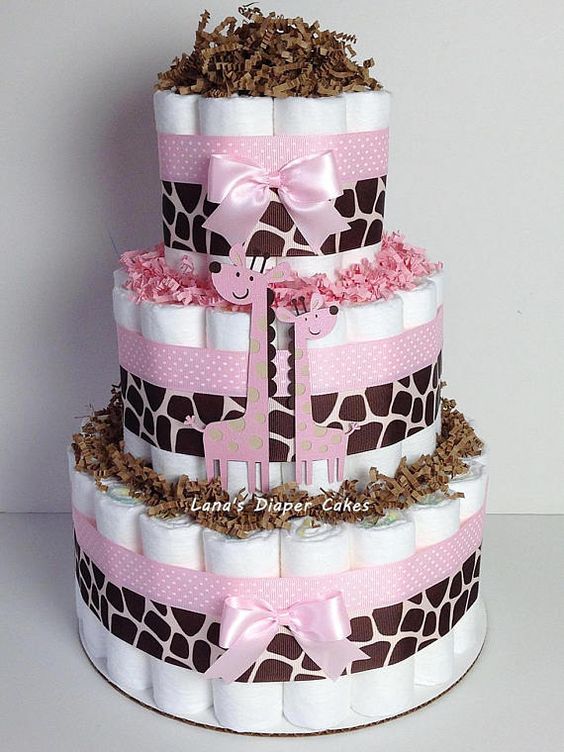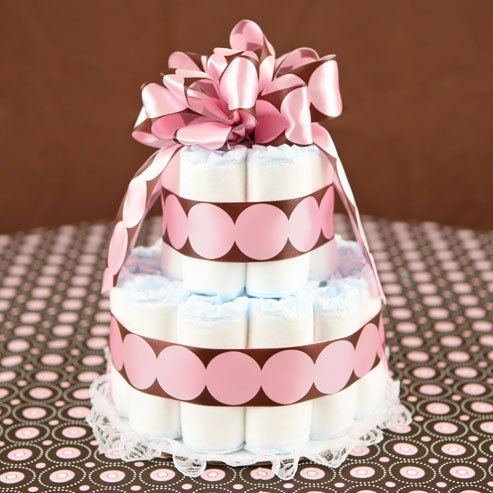 Safari cake images

The safari theme is very fun and original! The main decoration ideas for this theme are: prints of giraffes or zebras, stuffed lions, biscuit of animals from the African savannah, trees, footprints, green and brown colors.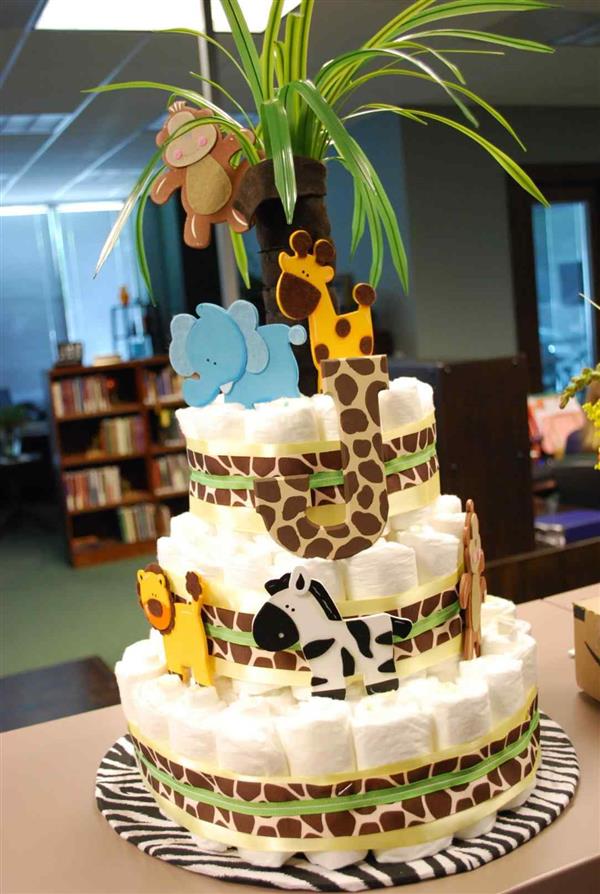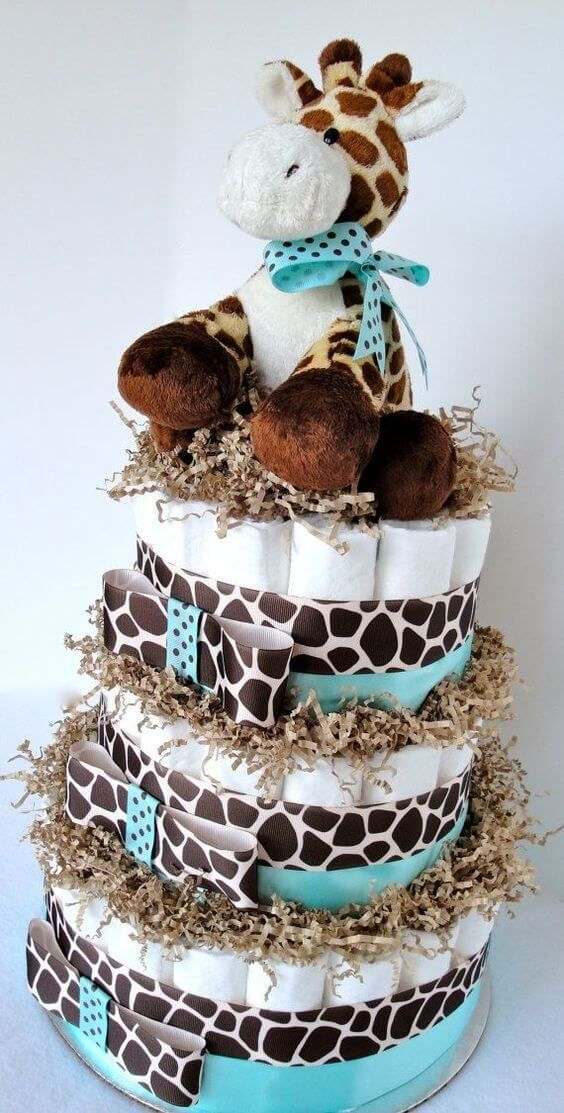 We are a family owned and operated business.We are a family owned and operated business.
Prince and Princess

For this type of cake, use and abuse crowns and golden elements. Teddy bears, stars, scepters and bows are also very welcome!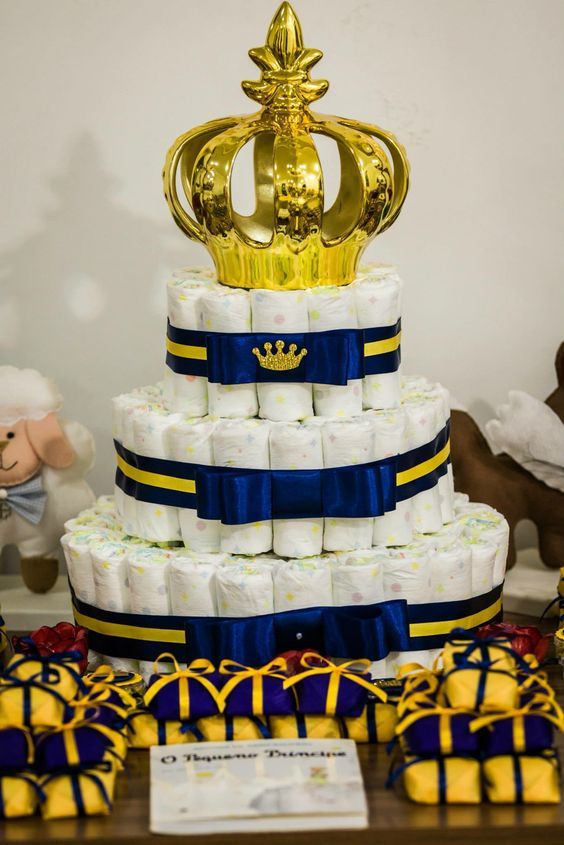 Try putting a crown on the stuffed animals to harmonize with the set and evoke the idea of ​​royalty.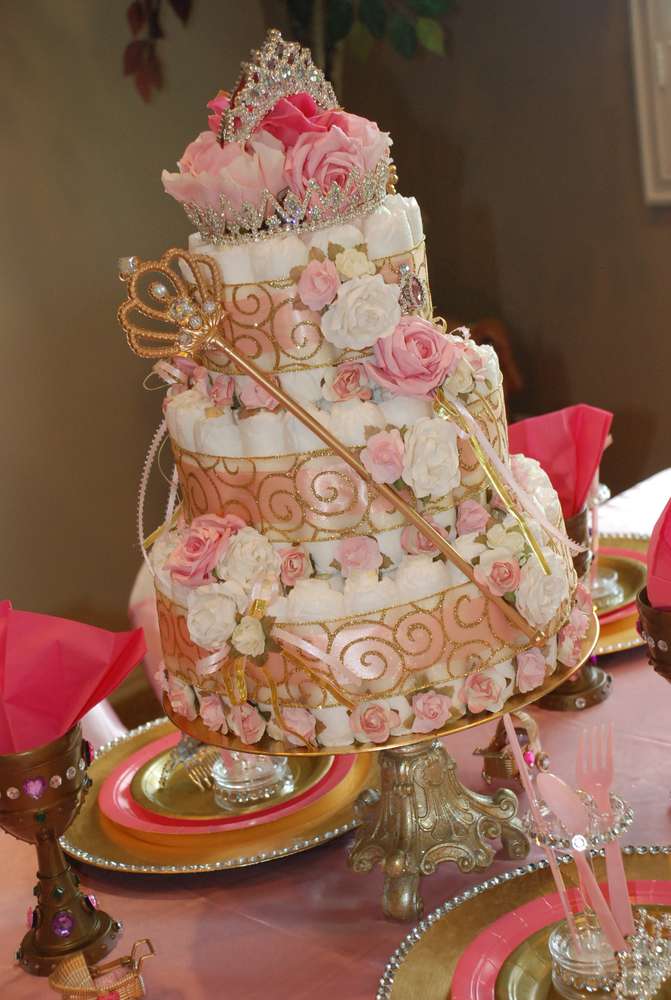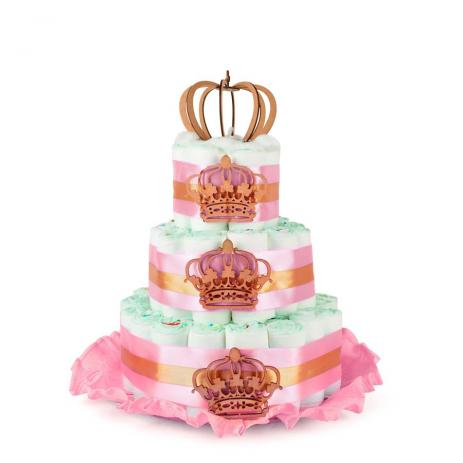 Different ideas

In addition to the traditional diaper cake models, there are also several other options to explore!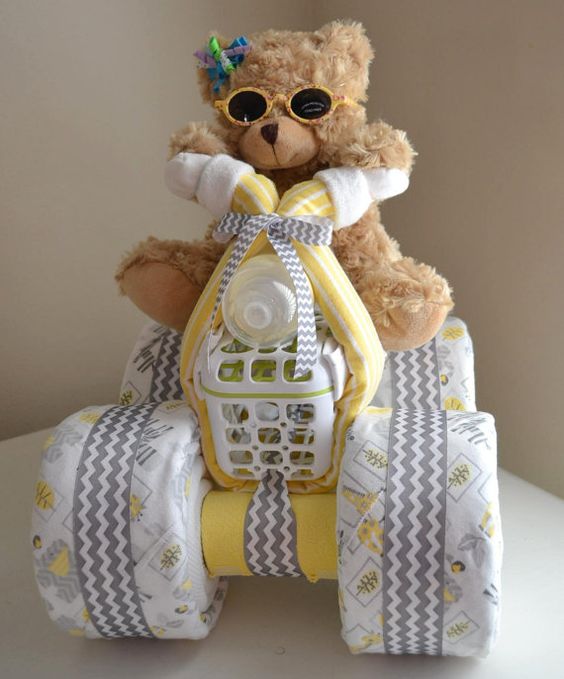 You can make the cake in the format of a baby stroller, tricycle, carousel, crib, bouquet… The options are unlimited!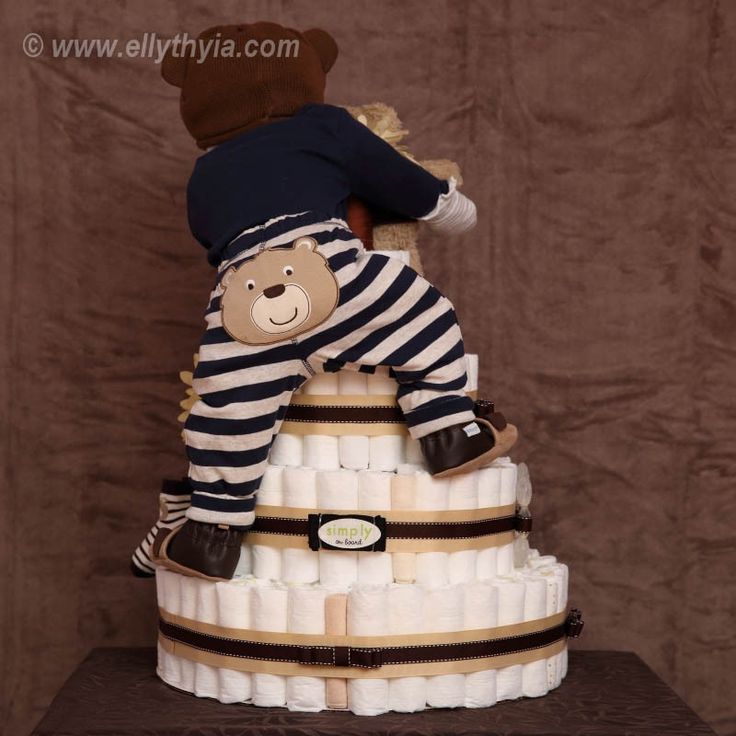 Little

The small version is more economical because it uses fewer diapers. In addition, it brings a more intimate and special idea for baby shower. In this case, the recommended thing is to make the cake with only one floor.
Red

Red is a strong color and full of personality, perfect to represent a happy and lively family! You can use different themes, such as ladybug, berries, Little Red Riding Hood, roses and hearts. In the case of boys, a good option is to decorate with cars, especially Ferrari, which has red as its traditional color.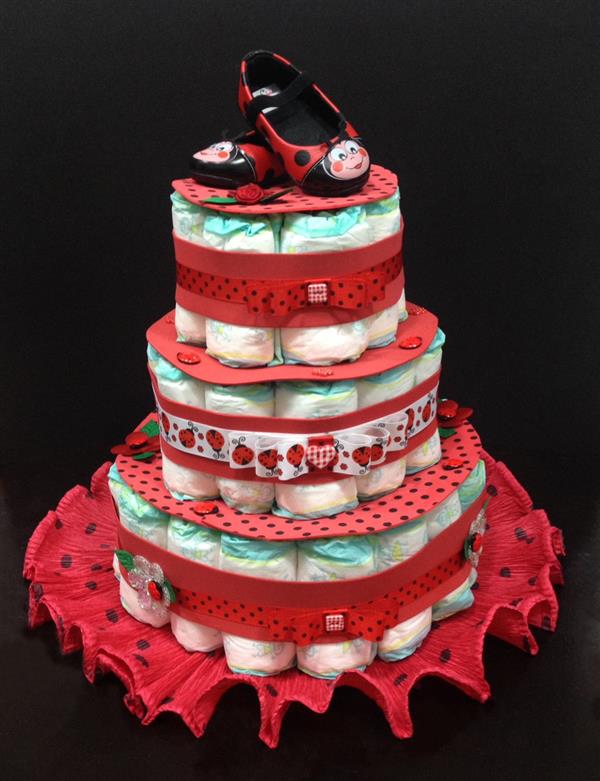 Navy blue

Navy blue is a color widely used in sailor diaper cakes, but other combinations can also be created. The colors that best match are gold, brown and yellow.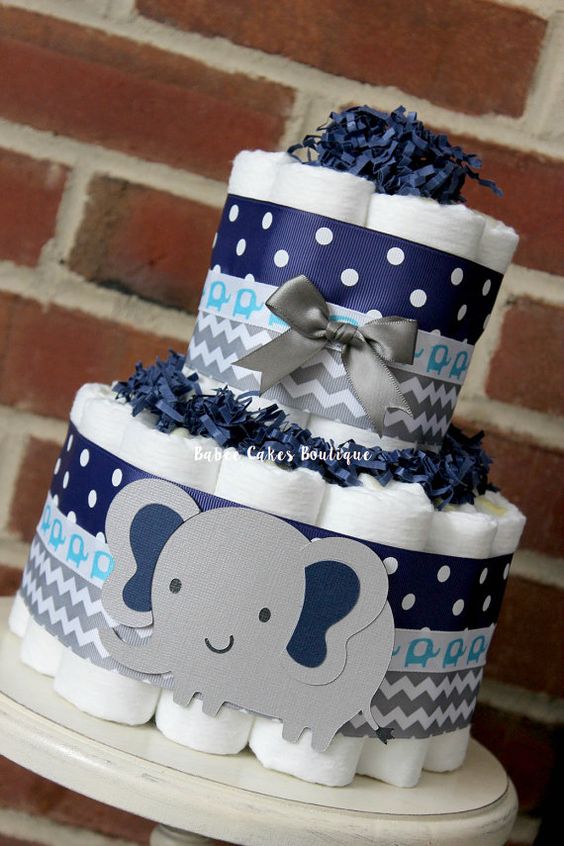 Lilac

Lilac is very delicate and creates wonderful compositions. Combine with white and other shades of purple, or with pastel colors like pink and blue.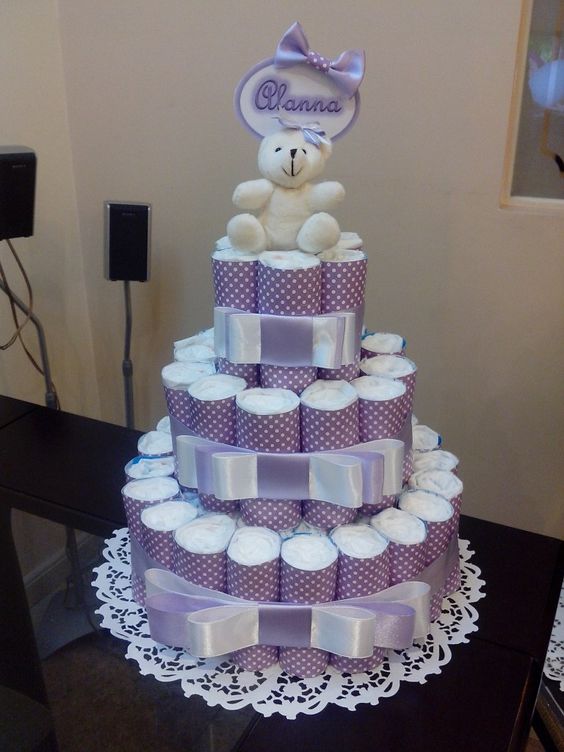 Ballet dancer

To decorate this cake, little shoes are essential. You can also use different shades of pink, dolls and a ballet tutu decoration on the base.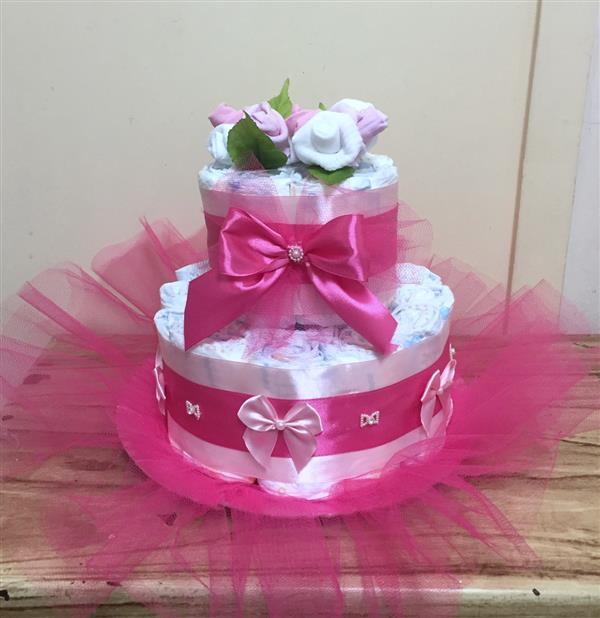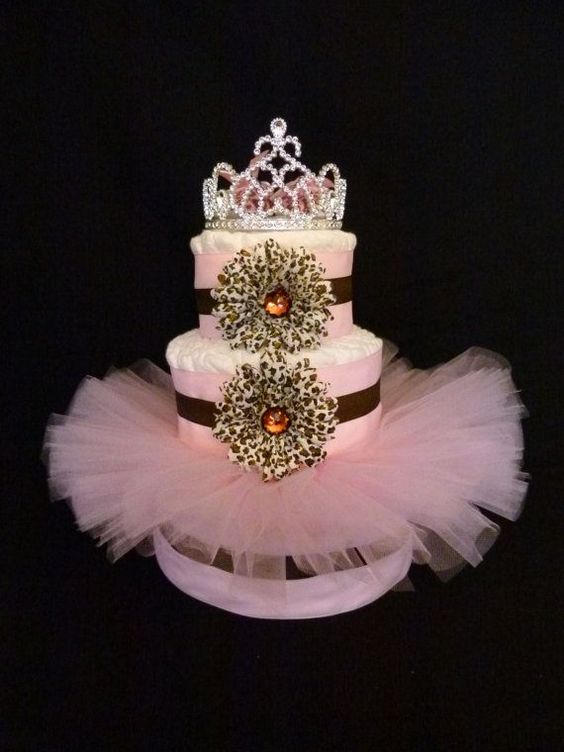 Square
The square diaper cake is well differentiated and can surprise guests! There are two options for doing this: you can fold the diapers instead of rolling them, or you can place the rolled diapers around a square base.