It never occurred to me that we might find ourselves in a situation like this … I'm writing, as always, from my house, but knowing that in 15 days the time spent outside will be very scarce and aware that many of you who read to me will be in a similar situation.
We are not going to take away iron from the situation that is really delicate and worrying, but as with everything in life, we have to try to take it in the best possible way. I plan to try to take advantage of these days to do at home those things for which we rarely have time and that curiously now it is possible that we are over.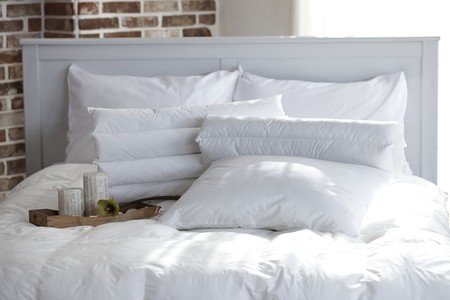 Wash bedding
We must always wash, not only now and with part of the bedding such as sheets or pillowcases, we do well, but sometimes there is no time to cushions, bedspreads, blankets and other parts that are used less and do not have as much direct contact with our body. We have before us a perfect opportunity to update all those overdue washing machines.
Telework
For many of us the first thing will be teleworkI don't know if I'm going to make it but I have in mind to try meet the same schedule that I would have if I moved to my usual place of work. Some will now understand how important it is to have a well-prepared computer area at home and it can perfectly be in the bedroom.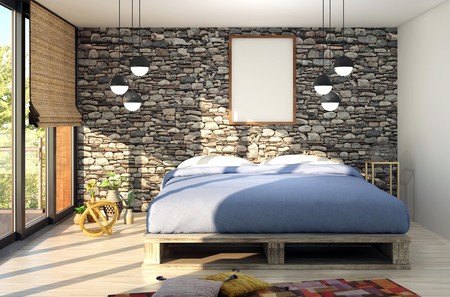 Clean under furniture
After finishing the teleworking day there will be time there will be time for many other things, but here we will focus on home and decorative themes … For example, with respect to surface cleaning something similar happens to what happens with washing of textiles, vacuuming or cleaning dust is done, but there is not always time to move furniture to sanitize well underneath from them and in the corners that are not easily accessible by cleaning utensils.
Make a selection of clothes in the wardrobe
And there is also the issue of closet, there we always have more things stored than we use and need and this extra time at home gives us the possibility to take it easy, review and select what we really want and what we don't. I bet that even the exceptional of the situation helps us to be more practical and to prioritize better what clothes and accessories are really important to us.
Sort the night tables
The same goes for nightstands in which we usually keep small things, but many. I am sure that if we take advantage of these days to empty them and order them, we will even find souvenirs and objects that perhaps we did not remember or had. This works for side tables, but also for dressers or dressers if you have them in your room … Surely everyone has in mind many things that they can clean, organize and improve in their room.
DIY to decorate
Of course there is the option of Crafts, especially useful in houses with children, who these days will not be able to go to school. We can, for example, decorate wooden hangers with floral drawings, line an IKEA bookshelf or make a wooden frame have a vintage finish … It is about finding DIY that we like, that can be made with materials that we already have at home and that end up being a memory of these days that we will never forget.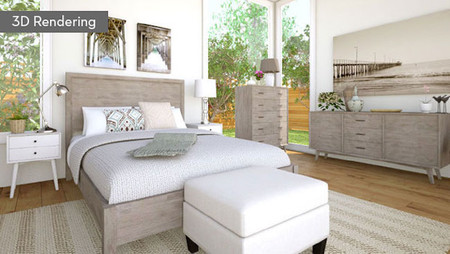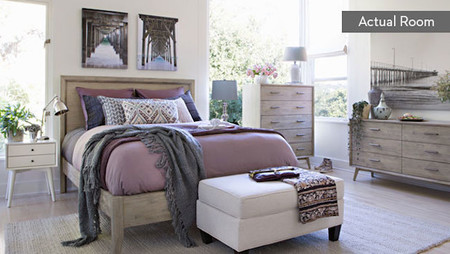 Design changes online
There are even online applications that can help us plan changes in the bedroom for when the insulation is over. We can analyze what our bedroom is like now and think about how we would like it to be in the future, design it in 3D with the computer and save the image for when we can go out and buy what we need to undertake the renovation. Making plans will also help us cope better these days.
In short, we have ahead several days of confinement where we can choose to stay on the couch rejoicing in disgrace and complaining about everything we can't do and would like to be doing or plan well to make the most of this positive time, be entertained and that when this ends we have the house much better than when it started. Much encouragement to all and remember that it is essential that we stay at home!
In Decoesfera | Five "before and after" bedrooms that emphasize a wonderful headboard and Tricks to make your bed look like in magazines