Ikea offers among its many novelties this season new duvet covers to renovate the bedroom with a very simple gesture. The good prices of Ikea, and above all, its commitment to sustainability make Ikea a great candidate to get a duvet and a nice cover that protects us from this predictably, (covid through), long winter.
Now that the cold arrives, the most practical thing is to have a good duvet, of greater or lesser thickness according to your tastes and the usual temperature of the bedroom, and several covers to cover it.

A bed that is double or double has a standard size of one and fifty by two meters. This are three square meters of style that tip the balance to one side or the other decorative style (classic, modern, romantic, trendy …)
With a selection of various styles (yes, classics too) and above all, not recognizable as from Ikea, here is a good selection of duvet covers for brand new bedroom this long winter.
The best-selling Ikea duvet covers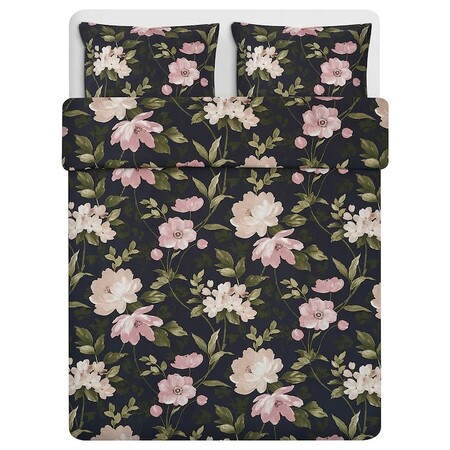 With large flowers, a cover for romantic bedrooms but with character, it is not surprising that this is one of the best-selling duvet covers from IKea. BLEKFRYLE Duvet cover and two pillowcases, black / flower240x220 / 50×60 cm € 50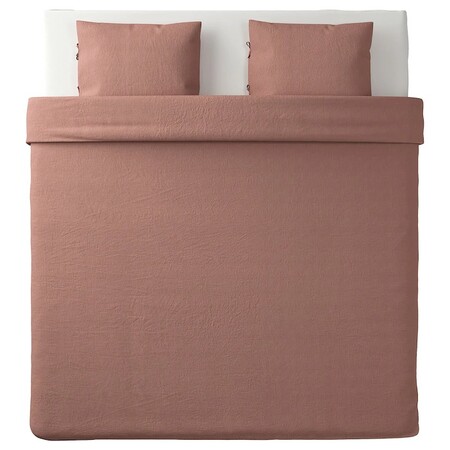 The other best-selling model is this duvet cover 100% linen from Ikea. The cover PUDERVIVA in a dark pink tone (it is the best seller) but also available in dark blue and yellow. Duvet cover and two pillowcases, dark pink 240×220 / 50×60 cm € 79
The novelties of Ikea in duvet covers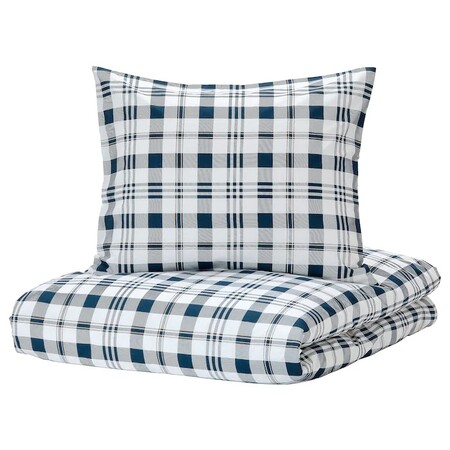 A timeless, somewhat masculine print with the advantage of having a material that hardly requires care, this polyester duvet cover and sustainably grown cotton. SPIKVALLMO Duvet cover and two pillowcases, white blue / plaid 240×220 / 50×60 cm € 15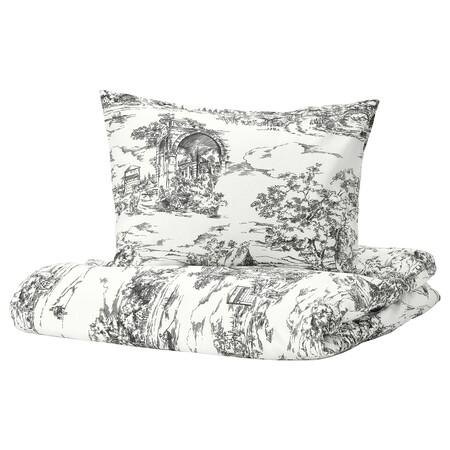 Made of pure cotton and inspired by the classic Toile de Jouy print, the STJÄRNRAMS duvet cover breathes, absorbs moisture and has a very pleasant touch € 20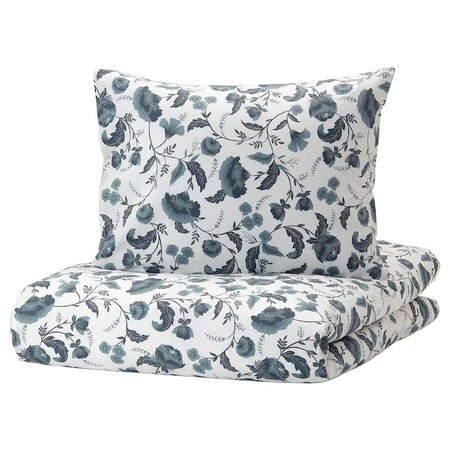 Also in cotton, the KÄLLFRÄNE duvet cover including two pillowcases, white / blue240x220 / 50×60 cm € 25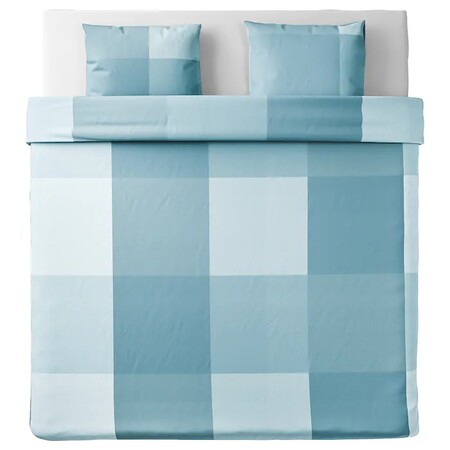 In cheerful turquoise green (also in pinks and grays) the BRUNKRISSLA duvet cover and two pillowcases per € 25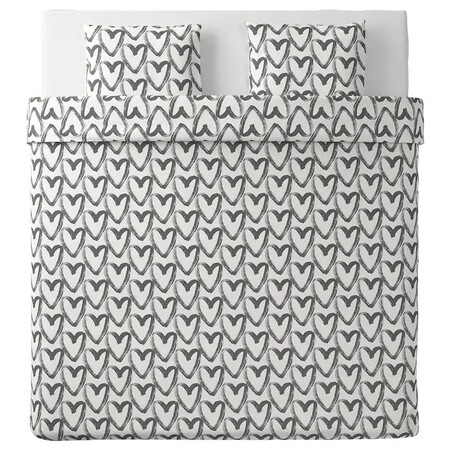 With an "Agatha Ruiz de la Prada" touch but in sober tones, this print will make you smile every day. Model LYKTFIBBLA Duvet cover and two pillowcases, white / gray 240×220 / 50×60 cm € 15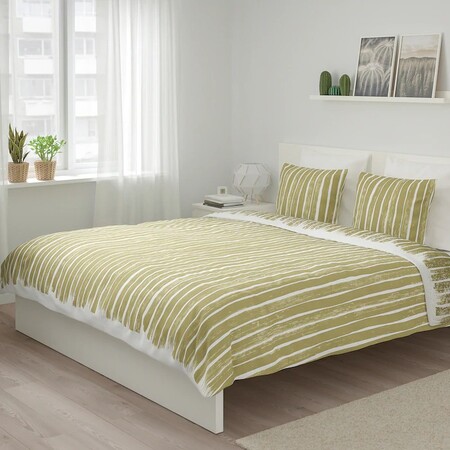 100% cotton and printed in very natural green. KRANSRAMS Duvet cover and two pillowcases, in white / green240x220 / 50×60 cm € 25
The most discreet duvet covers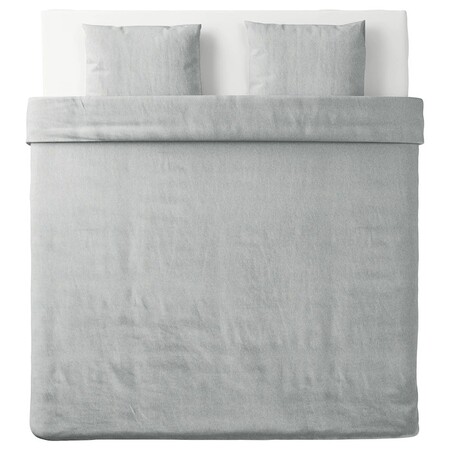 Made with 100% cotton, a natural and durable material and with a knitted fabric, the SPJUTVIAL model does not wrinkle. Duvet cover and two pillowcases, light gray / mix 240×220 / 50×60 cm € 39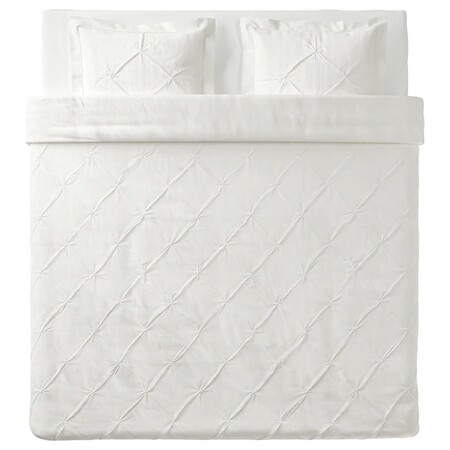 In white but with relief pattern. TRUBBTÅG Duvet cover and two pillowcases, white 240×220 / 50×60 cm € 50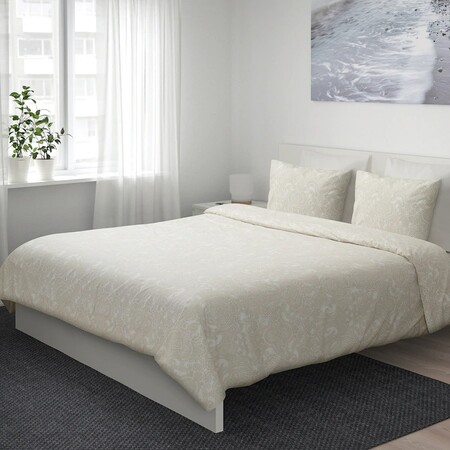 In classic cashmere print. JÄTTEVALLMO duvet cover and 2 pillowcases, white / beige 240×220 / 50×60 cm € 25
For the young and smallest of the house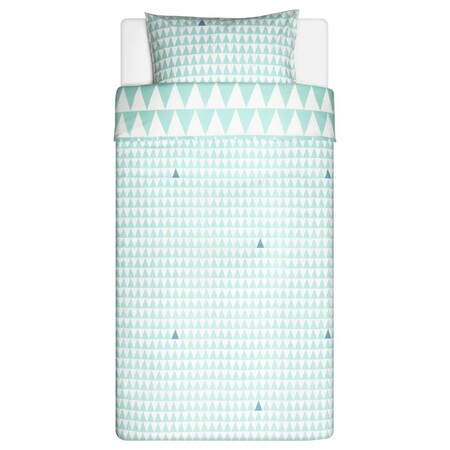 The STILLSAMT duvet cover with light turquoise triangle prints 150×200 / 50×60 cm € 15
A funny URSKOG tiger print duvet cover Duvet cover and pillowcase, tiger / blue150x200 / 50×60 cm 10 €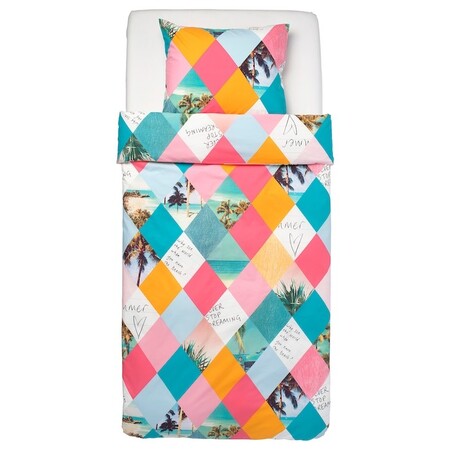 "Miami" in the room with the GRACIÖS duvet cover by 29 €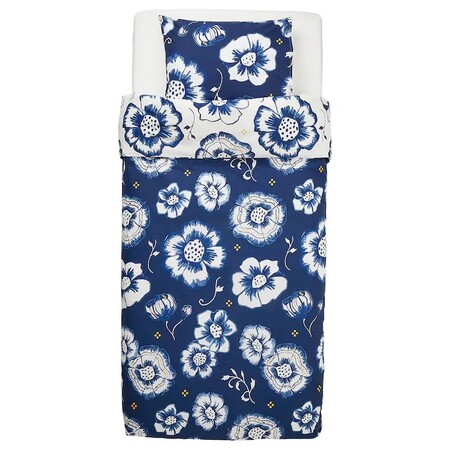 Large flowers in this reversible cover. SÅNGLÄRKA Duvet cover and pillowcase, flower / dark blue white150x200 / 50×60 cm € 15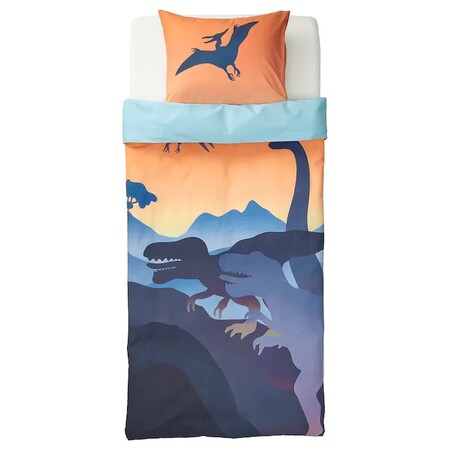 Finally, the JÄTTELIK model of Duvet cover and pillowcase, a dinosaur that will delight the smallest fans of dinosaurs € 30
Similar in Decoesfera | Amazon Prime: The best deals on mattresses, beds and decor to renovate the bedroom
17 beautiful bedspreads and bedspreads with which to give a renewed look to our bedroom