Many times I have thought that it was fortunate that the beginning of the pandemic coincided with us about to start spring. This allowed us to enjoy natural light during confinement, from the exterior spaces of the houses, such as terraces and balconies, no matter how small they were, from family barbecues, etc. But now the cold seasons and the shadow of a possible new confinement always round our heads.
So it occurred to me what the star complement of houses in a winter confinement and I have thought about the fireplace. Obviously accompanied by a good sofa and a smart TV to watch our favorite movies and series, the fireplace can become the big star of the homes in the coming months and today we can all get one of them, it will not be a fireplace authentic, but an electric one, decorative … There are them of all prices and styles such as the Richen corner model that costs 449 euros at Amazon, with 3D flame effect and remote control.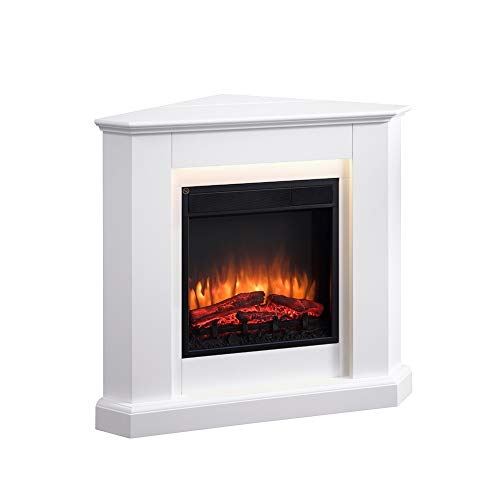 RICHEN Candela Electric Fireplace – Heated Corner Fireplace, LED Lighting, 3D Flame Effect and Remote Control – White
The model in the cover photo is wonderful, but its price is somewhat high, there are other much cheaper options such as electric chimney Cecotec Ready Warm for 109.99 euros or the classic fire Memphis heater for 99.55 euros.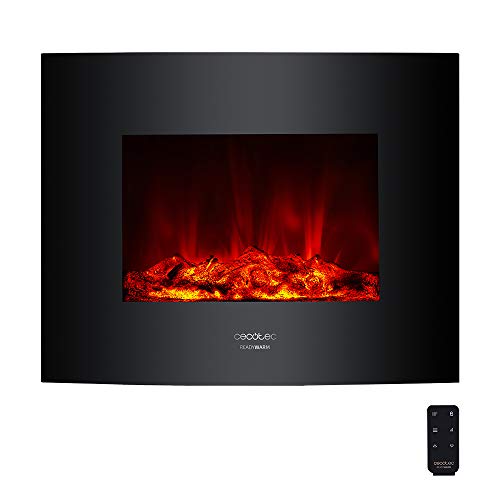 Cecotec Electric fireplace Ready Warm 2600 Curved Flames. Size 26 ", maximum power 2000 W, 2 power levels, 25 m2 coverage area, Remote control, Curved tempered glass panel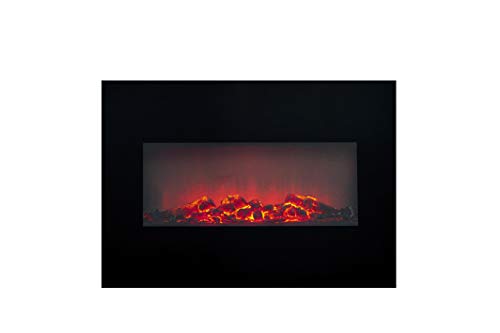 Classic Fire Memphis' Electric Heater with led lighting-1800W, Black, One Size
Although the most common are horizontal wall chimneys, there are also interesting proposals in vertical electric fireplace Like the Homcom for 102.99 euros and Klarstein, which is one of the firms that has more models of this type, the horizontal model Lausanne is one of the most interesting in terms of value for money for 159.99 euros.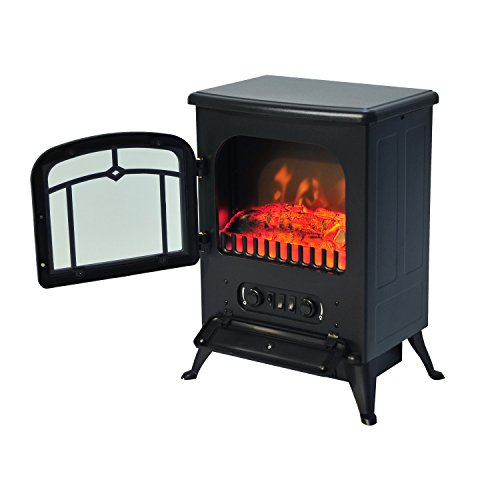 HOMCOM Vertical Electric Fireplace 41.5x28x54.8cm 950 / 1850W Burning Wood Effect (Type 5)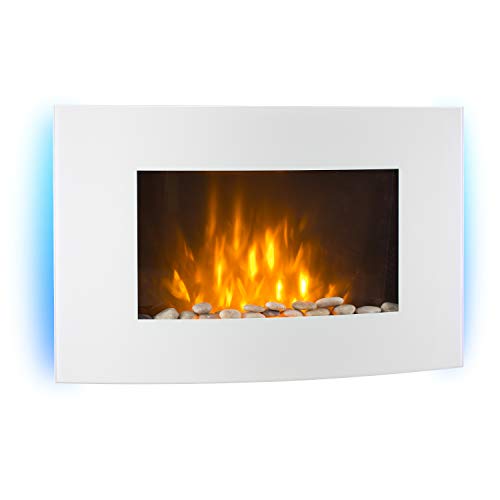 KLARSTEIN Lausanne – Horizontal Wall-Mounted Electric Fireplace, 1000 or 2000 W Performance, Electric Heater, Illusion Flames, Wall Installation, Remote, White
Black and white are the colors most traditional in fireplace, but also in materials and shades we find other options such as the Klarstein Curved Copper for 129.99 euros and if what we are looking for is a decorative piece of furniture that simulates that ours is a real fireplace, the one from Rebecca Mobili in gray costs 141.94 euros .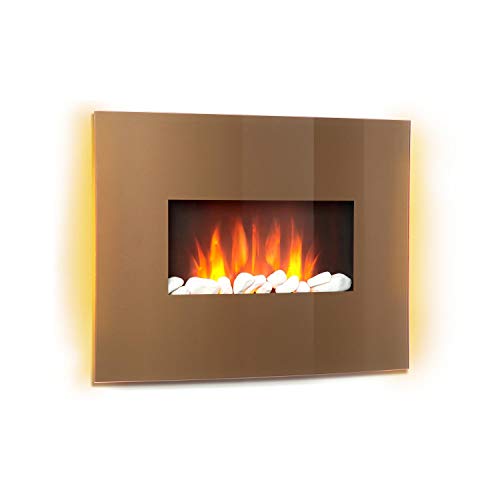 Klarstein Curved Copper L&F – Electric fireplace with heating function, Electronic fireplace, 1000 or 2000 W, Flaming effect, Curved Glass Panel, Programmable, Remote Control, Copper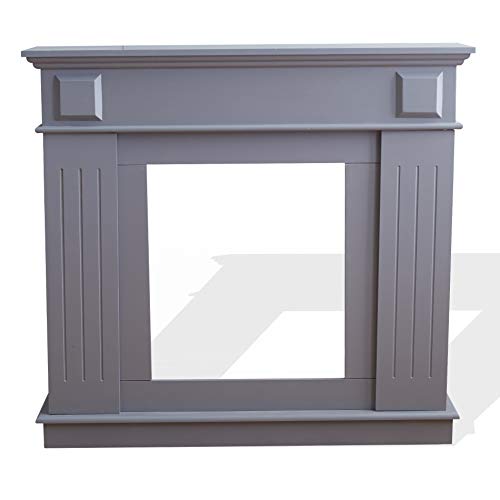 Rebecca Mobili Decorative Fireplace Frame, Fake Fireplace, Modern Style, Gray, MDF, Bedroom- Measurements: 100 x 109 x 26 cm (WxANxF) – Art. RE6053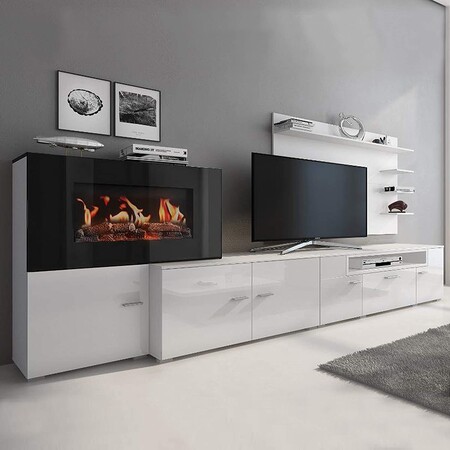 They even exist living room furniture that brings the built-in electric fireplace like the Selection Home for 579 euros finished in white. In single fireplace designs there are options below one hundred euros such as the Silva Homeline model of 70.24 euros.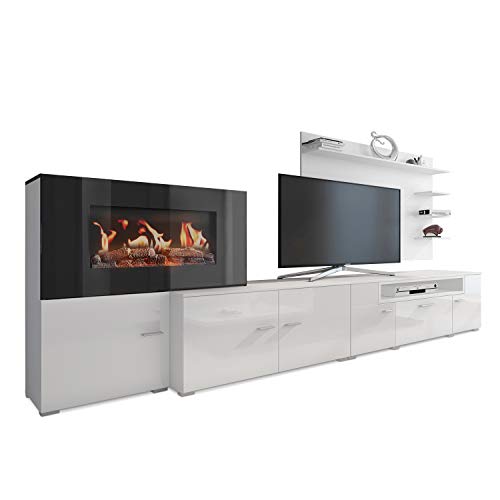 SelectionHome – Living-dining room furniture with electric fireplace, Matt White and White Gloss Lacquered finish, measures: 290 x 170 x 45 cm deep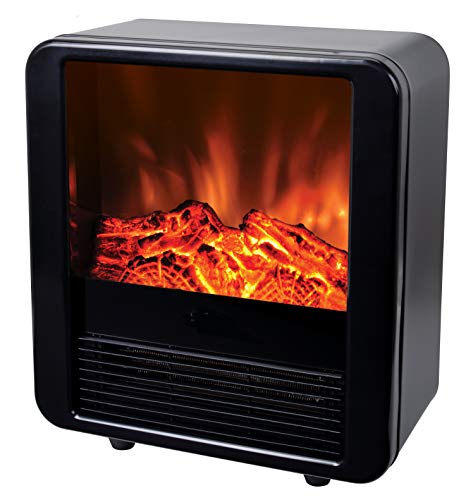 Silva Homeline FP de H 085 Electric Fireplace 900/1800 W Flame Effect Decoration Heater Oven Heating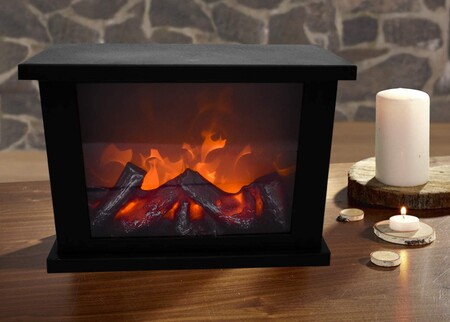 And we close the selection with one of the expensive and the cheapest. Of those that are around five hundred euros we highlight the programmable TAGU Larsen electric fireplace with digital thermostat for 459 euros and the cheapest we have found is the decorative fireplace from Technoline for only 23.60 euros which, unfortunately, is only decorative and does not have the function of providing heat.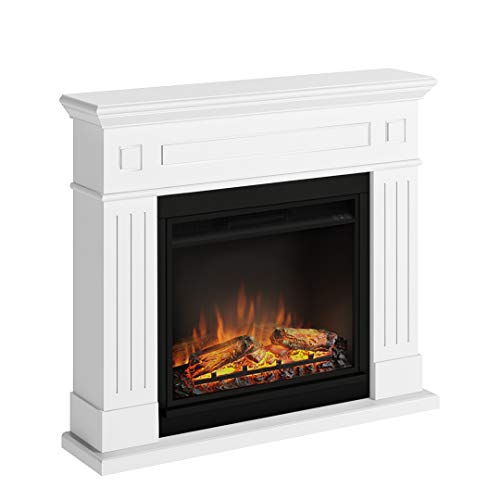 TAGU Larsen Electric Fireplace with 23 Inch Powerflame Electric Fire, 1500W, 7 Days Programmable, Digital Thermostat, Remote Control (Pure White)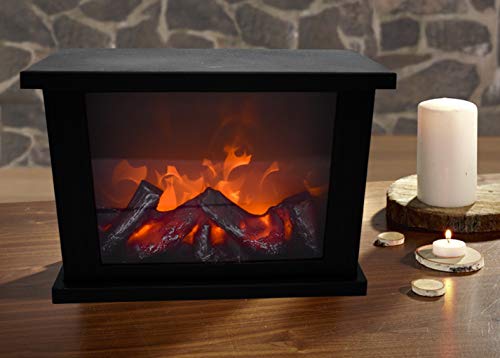 technoline T9800 – Decorative LED fireplace (29 x 11 x 19 cm)
What do you think of these electric fireplace designs for your bedroom or living room?
In Decoesfera | How to reduce heating costs with the help of internet and technology