The Danish kitchen firm Kvik presents its new kitchen models that combine aesthetics and functionality and now also sustainability at a very reasonable price.
In addition to its new Kvik models also commitment to sustainability in two of its most successful kitchens. The Mano series and the Tinta- series have made the leap to sustainability and include three novelties; a new matte dark gray finish and in terms of composition, manufacturing with certified wood of responsible origin and fronts made of Recycled PET (as Ikea already does in some of its kitchen fronts)

The Mano kitchen is perhaps Kvik's most emblematic kitchen thanks to a design that has been perfected to adapt to the lifestyle of each moment. This kitchen represents everything expected of Danish design: simplicity, well thought out solutions and endless possibilities.
Its modern and discreet integrated handles are designed to adapt perfectly to the fingertips (hence its name). It is available in white, black wood, and now also in a luxurious matte dark gray, a durable, timeless and sustainable option thanks to its fronts made exclusively with recycled PET and certified wood of responsible origin.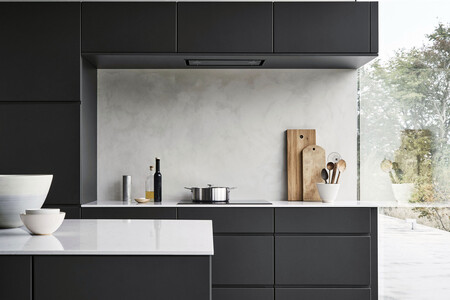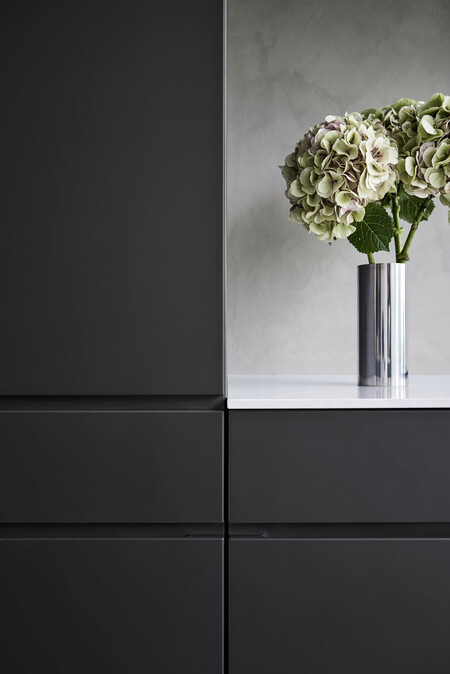 Ink series Available in white and now also in gray, it is easily recognizable thanks to its minimalist design and, above all, its contrasting slats or joints available in up to 10 different colors and with which you can customize each kitchen. This kitchen now also includes fronts made from responsibly sourced certified wood and recycled plastic bottles. And a curious fact, 40 bottles are needed to make 6 cm2 of kitchen.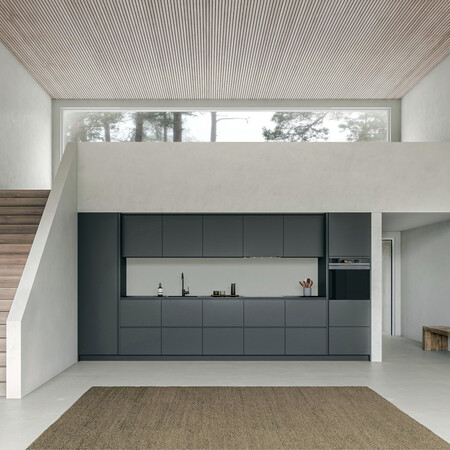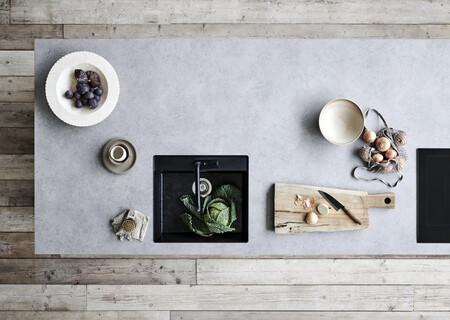 In addition to the most iconic kitchens Kvik, the Ombra and Paiva series, the two new designs that the brand launched last September include sustainability in their DNA.
The Ona series in matte finish it is available in a very natural green tone and includes an original nail holder with rounded shapes.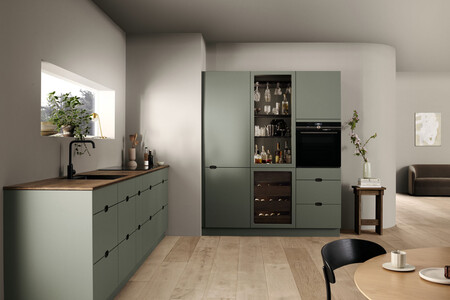 The Pavia series (on the cover) It is designed not to clash in the most classic settings and above all, to respond to lovers of timeless style. Its furniture includes a beautiful profile on each module and classic metal handles.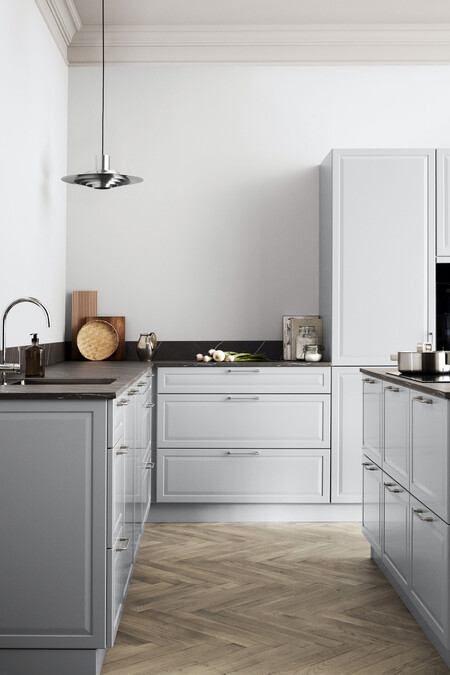 Via Kivik
Similar in Decoesfera | Trends in kitchen; a review of the best trends we have seen in 2020 (take into account if you are going to renovate the kitchen in 2021)
A more sustainable kitchen with these eleven kitchen items that replace the traditional plastic ones