Small kitchens are imposed in cities. But all is not lost. With a little imagination, some common sense, small appliances and a visit to Ikea, we can take advantage of every millimeter to avoid leaving wasted spaces in the kitchen.
Less is more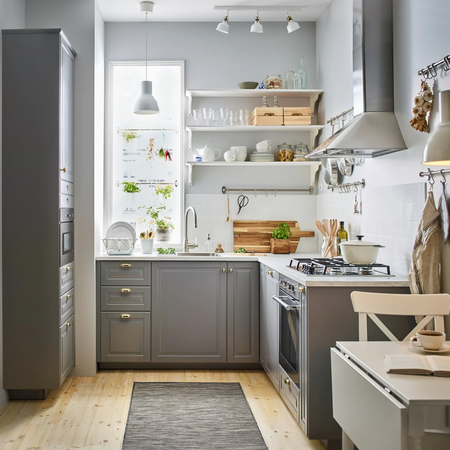 In small spaces, the least is more is an obligation. To choose furniture, nothing better than using straight and clean lines so that everything seems wider and less recharged.
Bet on white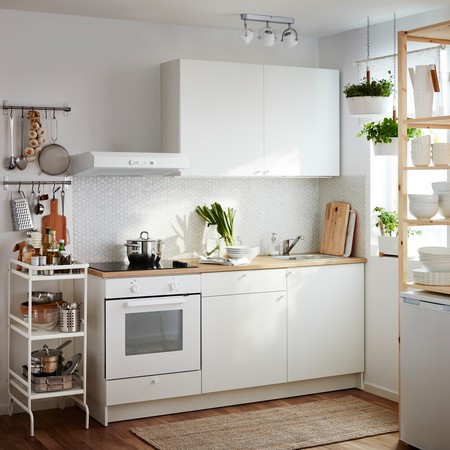 The white color enlarges the spaces and gives a feeling of spaciousness. So if your kitchen is not too big, bet clearly on white or light colors for walls, furniture and appliances. So you will make the kitchen look bigger.
The extractor hood, under the cabinets
In small kitchens you have to take advantage of every last millimeter. And the integrated hood under the cabinets is always a good idea. In addition, not having large appliances in sight, the kitchen offers a lighter image.
Use the side of the furniture
When the kitchen is small, space must be maximized using the sides of the furniture. You can place bars, rails, hooks, minibaldas … This way you will gain extra storage space.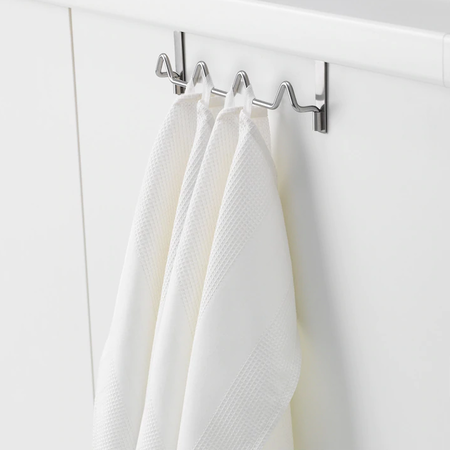 Drawers to have everything tidy
Drawers with open and close handles are comfortable and functional, and also allow us to store pots and pans near fires to save time. That everything is neat and that everything has its place will allow you to take advantage of the space much better.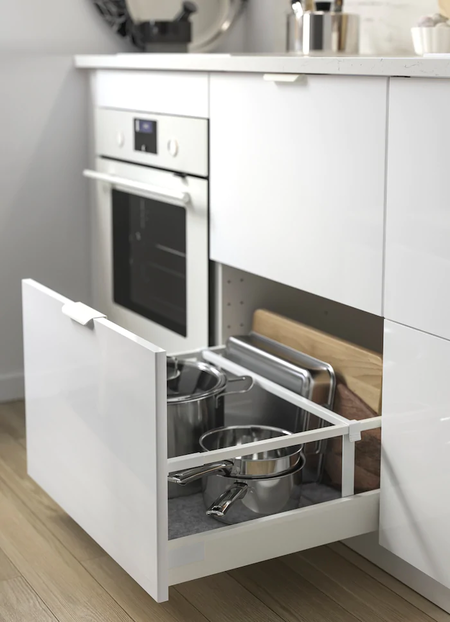 To have everything organized you have to do with accessories that allow it. Drawer dividers, baskets, lid holders, plastic bag dispensers … Everything is to have the kitchen tidy.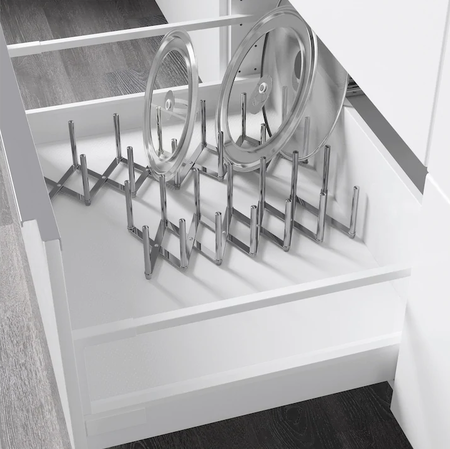 Stools instead of chairs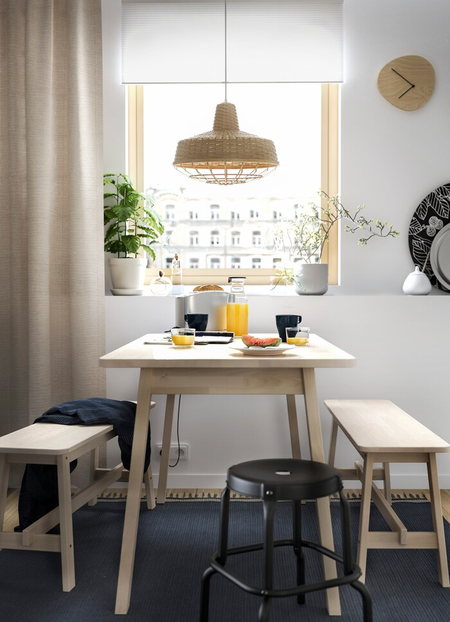 Stools and benches take up less space than chairs. And they also allow more people to be accommodated around the kitchen table. With a few textiles, the set will be fabulous.
More information | Ikea