The combination between pieces from different collections gives rise to a thousand and one decorative options. It's about mixing the classic with the casual, sober with the latest … And so as far as everyone's imagination and taste allows, the key word is "versatility." An ideal bet now that spring is coming and that Molecot chooses to dress the tables at this time.
For more than a couple of months we live in the 20s and it is in that decade (but from a century ago) that one of Molecot's top selling tableware is inspired: the Peaks collection. Today like a hundred years ago we have to be bold and dare, for example, with the mix and match.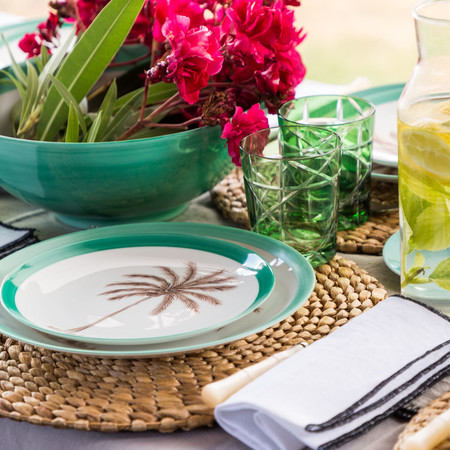 The Peaks collection is characterized by its geometric design and gold edged. In particular, in its green version it is the perfect table companion of the Coconut Tree collection, inspired by the waves of the sea, of electric blue color, also topped with gold edge and both can be complemented with many other elements.
Ceramics decorated with diverse motifs, colored glass, vegetable fibers, natural fabrics … It is up to us to choose parts, materials and textures that combined with each other help us achieve our perfect table this spring.
More information | Molecot