If you are concerned about sustainability and make good use of resources, you can make your home an environment with less single use plastics. Many of these plastics of a single use are in the kitchen, in accessories that we use every day although there are more and more alternatives to replace these with others manufactured with sustainable materials. There are many alternatives to plastic. Natural and ecological materials such as wood, sponges, honey wax, bamboo, cork or glass can replace many of our current Essential kitchen.
Part of responsible consumption is not to consume products unnecessarily. Therefore, it is not so much about emptying the entire house of plastics right now. Responsible consumption is to maintain what fulfills its function and is in good condition – even if it is plastic -, always taking into account a correct recycling after its useful life.
It's not so much about throwing away all the tuppers or plastic boxes you have in the kitchen. It is more about replenishing or replacing the things we use on a regular basis according to ecological and sustainable criteria. And if we can avoid single-use plastics at home better.
Many of these are found in cleaning accessories. Scourers, tea towels … have a very short shelf life. Therefore, better is a good start in the kitchen to use some alternatives like these:
A cleaning without plastics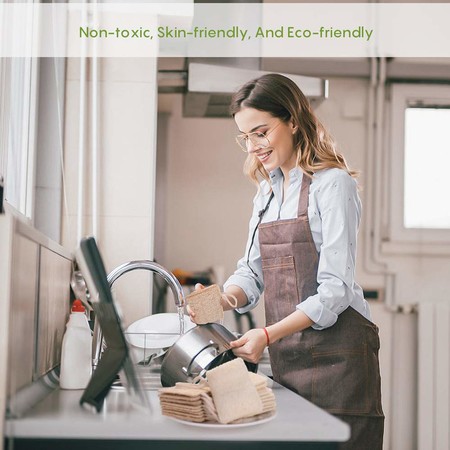 The scourer can also be biodegradable because it is made with natural vegetable sponge. It comes in a pack of ten.
10 Pieces Loofah Sponge, Loofah Dishwashing, Natural Sponge Scourer, for Kitchen, Biodegradable, Zero Waste (7 * 11cm)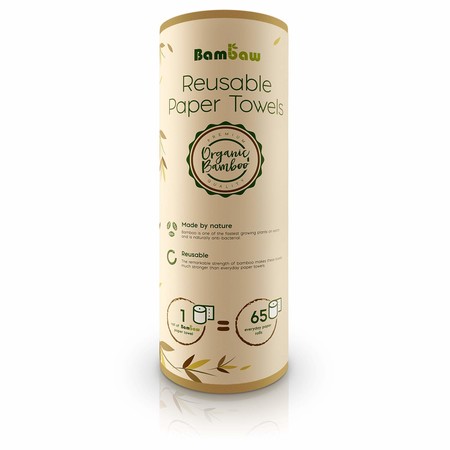 A roll of napkins (containing 65 rolls of conventional kitchen paper) but reusable.
Reusable cloths | Organic kitchen roll | Multipurpose | Resistant and absorbent | Organic wipes | Quick drying and antibacterial | Bambaw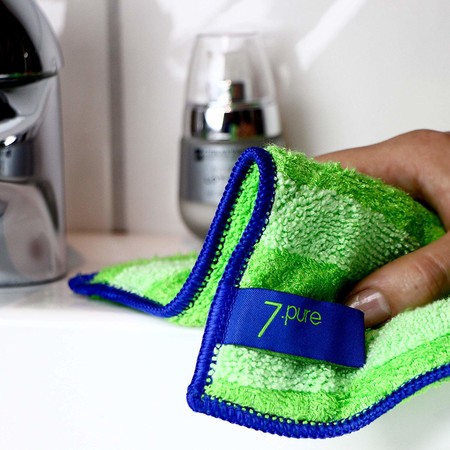 Antibacterial and natural, wipes can also be natural.
7.Pure Bamboo Cloths 3 Units | 20 x 25 cm | Cleaning without cleaners – Antibacterial – lint free | Effortless Cleaning | Cloth, Cleaning Cloth, Suede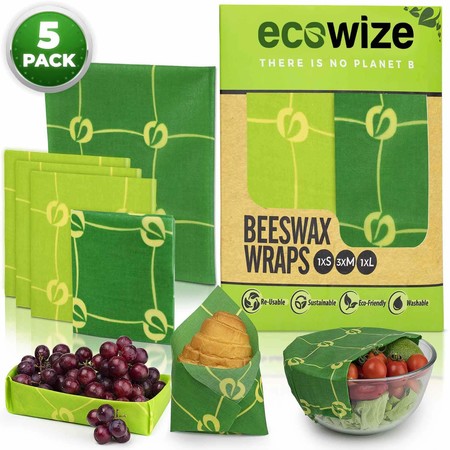 As substitutes for aluminum foil and plastic film, these natural plastic wax wraps are reusable, biodegradable and 100% natural.
Beeswax Food Wrappers – Set of 5 Reusable, Ecological, Safe and Natural Wrappers: 1 Small, 3 Medium and 1 Large – Wrap Food, Reduce Waste and Save Money
Order and work in the kitchen without plastics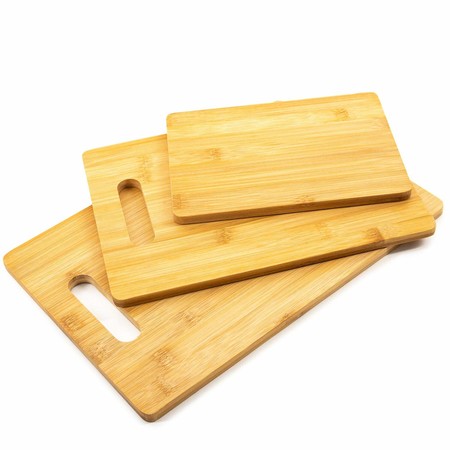 If you have to renew the cutting boards better forget about the plastic ones and opt for the wooden ones, like these of bamboo that are the most sold of Amazon.
Home Treats Set of 3 bamboo cutting boards | 3 organic cutting boards for meat, vegetables and cheese | Food serving tray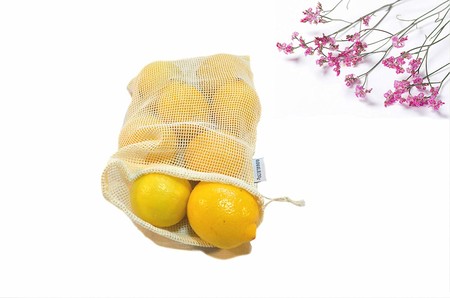 Not only for saving, but also for make the purchase and avoid going out full of small plastic bags These reusable cotton tights are a step towards sustainability.
Reusable Cotton Bags for Fruit and Vegetables | Set of 6 Plastics Cotton Tights (2S, 2M, 2L) and 2 Season Calendars | Ecological Bags with Weight Indication | Zero Waste | NAHI |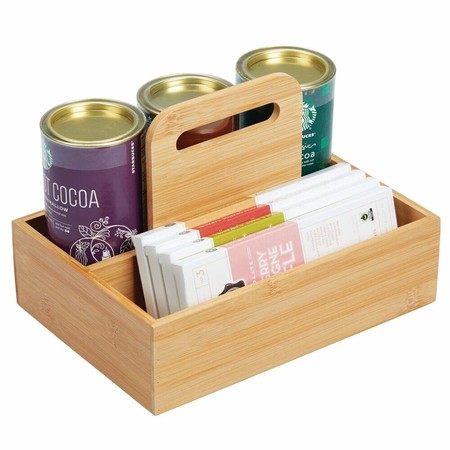 You will have everything tidy better with wood.
mDesign Bamboo basket with handle – Practical Organizer box for Ecological Bamboo Wood Kitchen – Storage box to organize any room – Bamboo color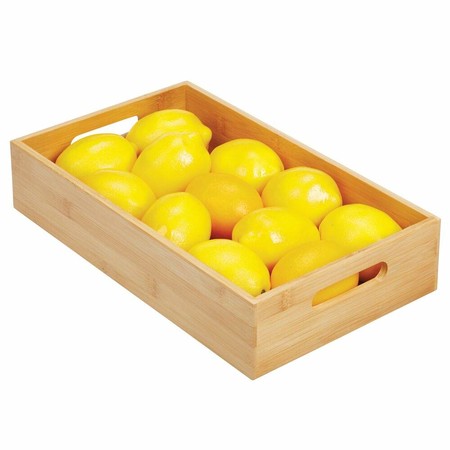 mDesign Organizer box with handles – Practical wooden drawer for storing food, spices, nuts or bottles – Bamboo wood open kitchen organizer – bamboo color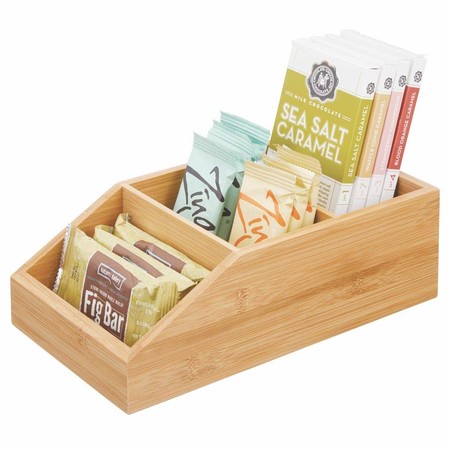 mDesign Large organizer box in bamboo wood for kitchen and pantry – Open plan kitchen organizer – Organic wooden box for food of all kinds – bamboo color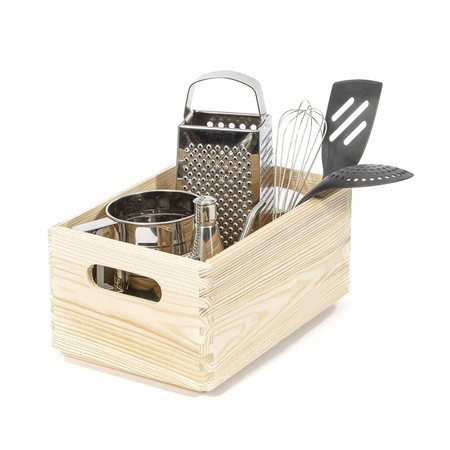 Also of pine wood, raw and without varnishes.
Compactor – Wooden Box (Natural Pine, Customizable), Beige Color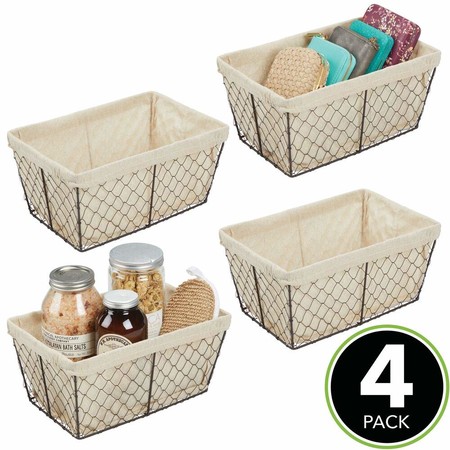 Also the grid boxes are useful for organizing shelves and cabinets. These chicken coop mesh and cotton canvas have all the flavor of the kitchens and old pantries.
mDesign Set of 4 metal storage baskets – Large wire baskets with fabric lining – Organizing boxes for kitchen, pantry, bathroom and living room – bronze color
Similar in Decoesfera | A more organized and tidy kitchen with the best-selling accessories on Amazon for this purpose
These are the most wanted ideas on Pinterest to organize the kitchen