The finish of black marble that, we remind you, (it does not have to be marble, but porcelain tiles – cheaper and more suffered – than the original), go from the kitchen and the bathroom to the rest of the house through furniture and accessories that incorporate this finished to a greater or lesser extent.
The trend for marble and natural stone came first to kitchen countertops with a Carrara marble finish (in white with light betas). This finish still reigns supreme in the kitchen, but lately, the rest of finished in natural stones such as green or black marbles, and even onyx they have also reached kitchens and bathrooms.

The funny thing is that white marble is suitable for elegant dining tables, kitchens and bathrooms; black marble finish is reaching more places than the first. I can think of several reasons that justify this greater diffusion. On the one hand, black marble with white and / or gold betas is not as cold as white and, on the other, black in decoration -as in fashion- is elegant and easy to combine, which when transferred to an interior achieves an elegant effect that manages to raise the category of any corner in which you place it.
If you want to join this trend, here is a list of furniture and accessories with this sophisticated finish.
17 black marble furniture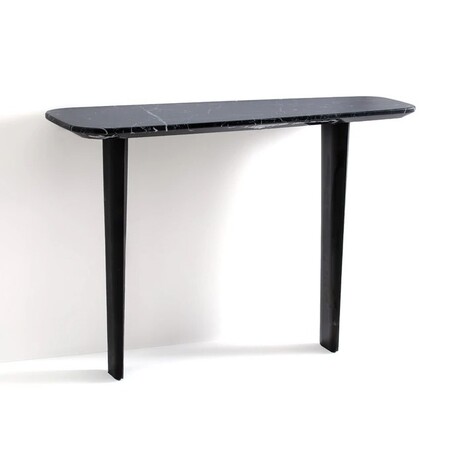 For small but stylish entrances. This Dolmena black marble console from La Redoute. Now with a 25% discount price before 599.00 € price now € 449.01
Dolmena black marble console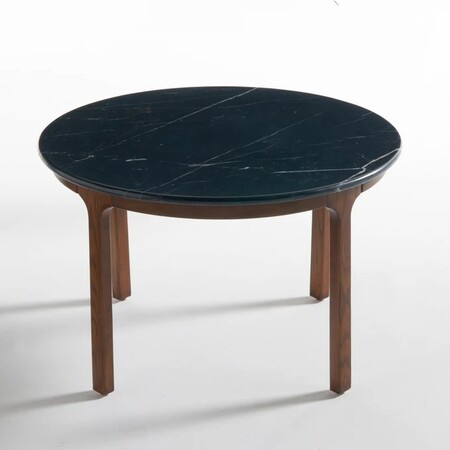 A low table e on marble and wooden structure by La Redoute. Low table and Botello black marble top with a 25% discount price before € 449.00 and price now € 335.98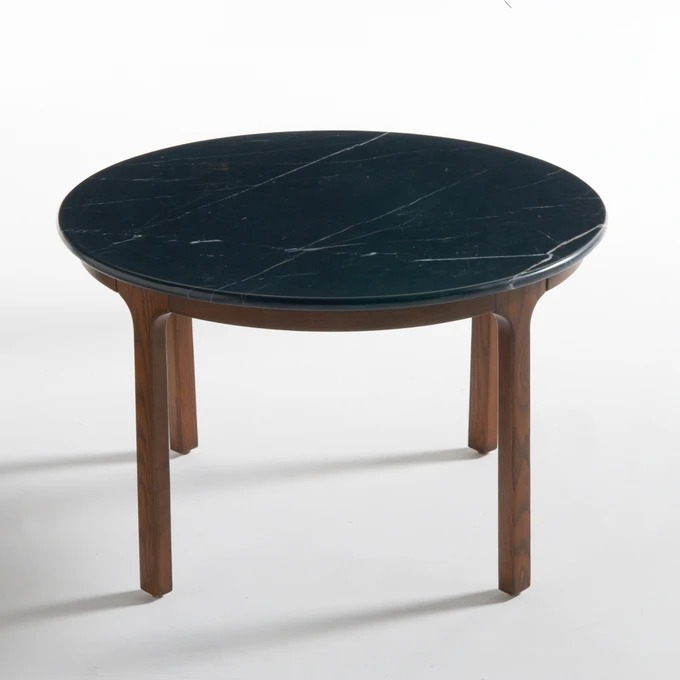 Low table and Botello black marble top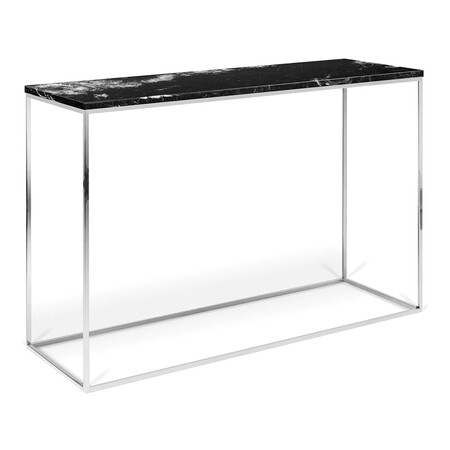 From the Room series by El Corte Inglés this marble console with a chrome Astoria structure € 625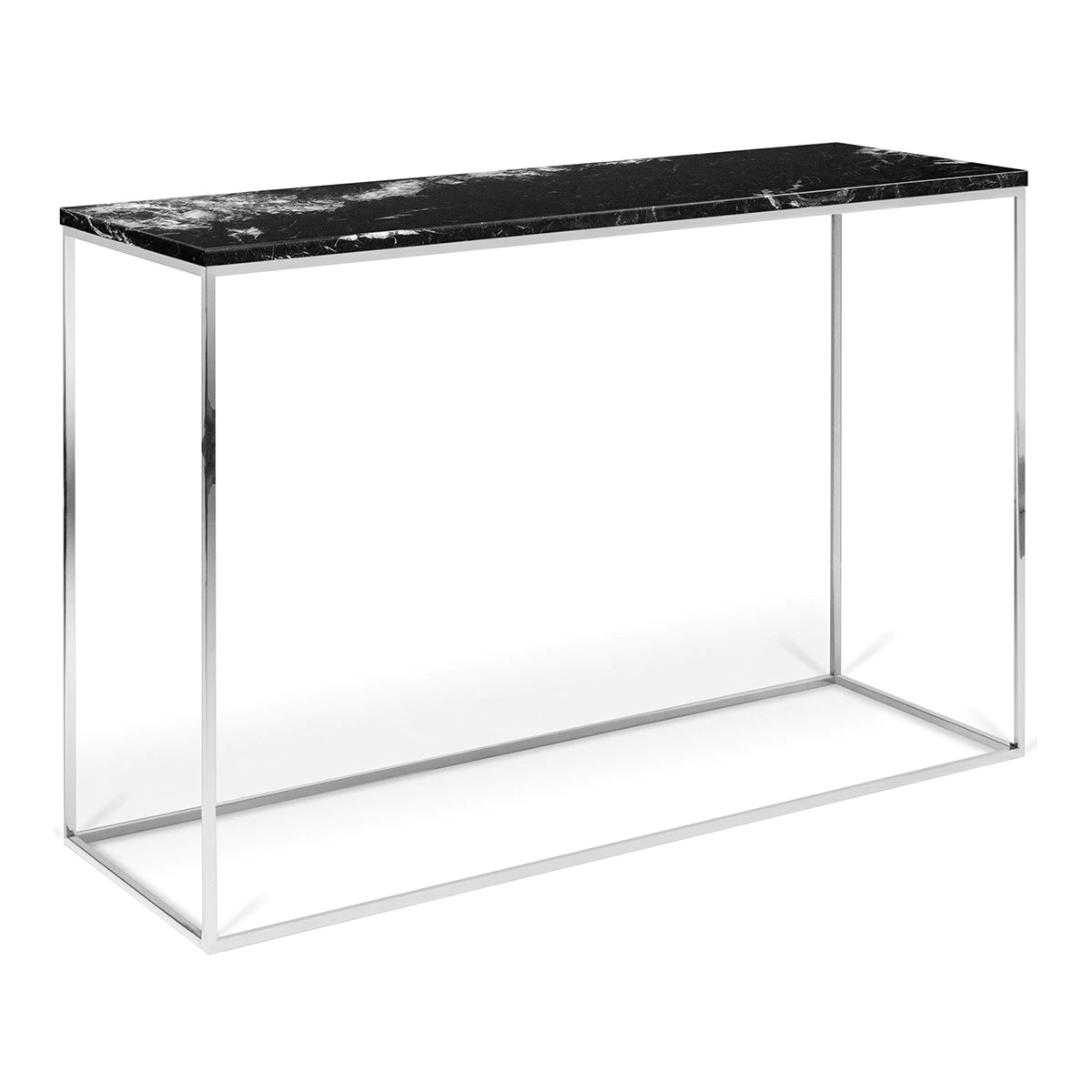 Marble console with chrome structure Astoria Room – El Corte Inglés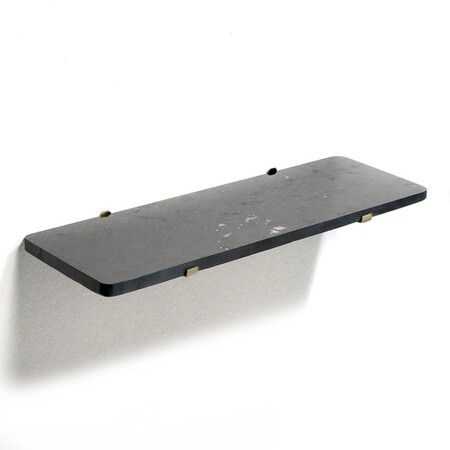 And a marble shelf (the Mahaut de La Redoute model) very easy to incorporate in any corner with a 10% discount on the price before € 139.00 price now € 124.98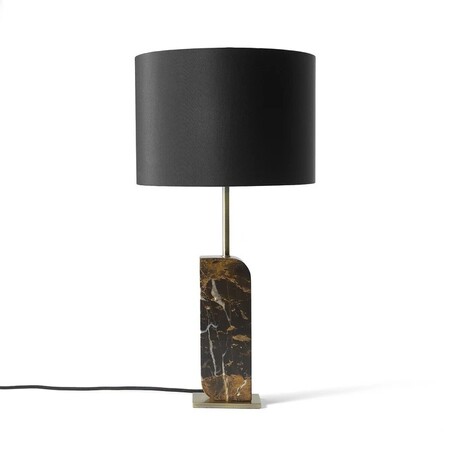 Also in lamps like this table with marble foot, Palaz Model with a 34% discount price before 135.00 € price now € 88.99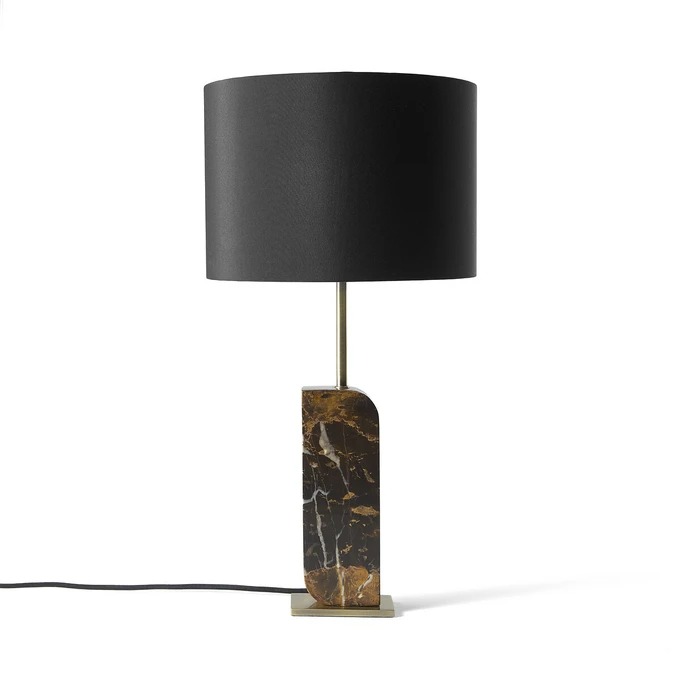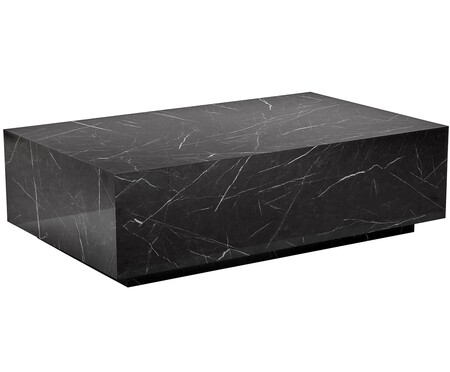 From Westwing this Lesley marble-look cube coffee table for € 539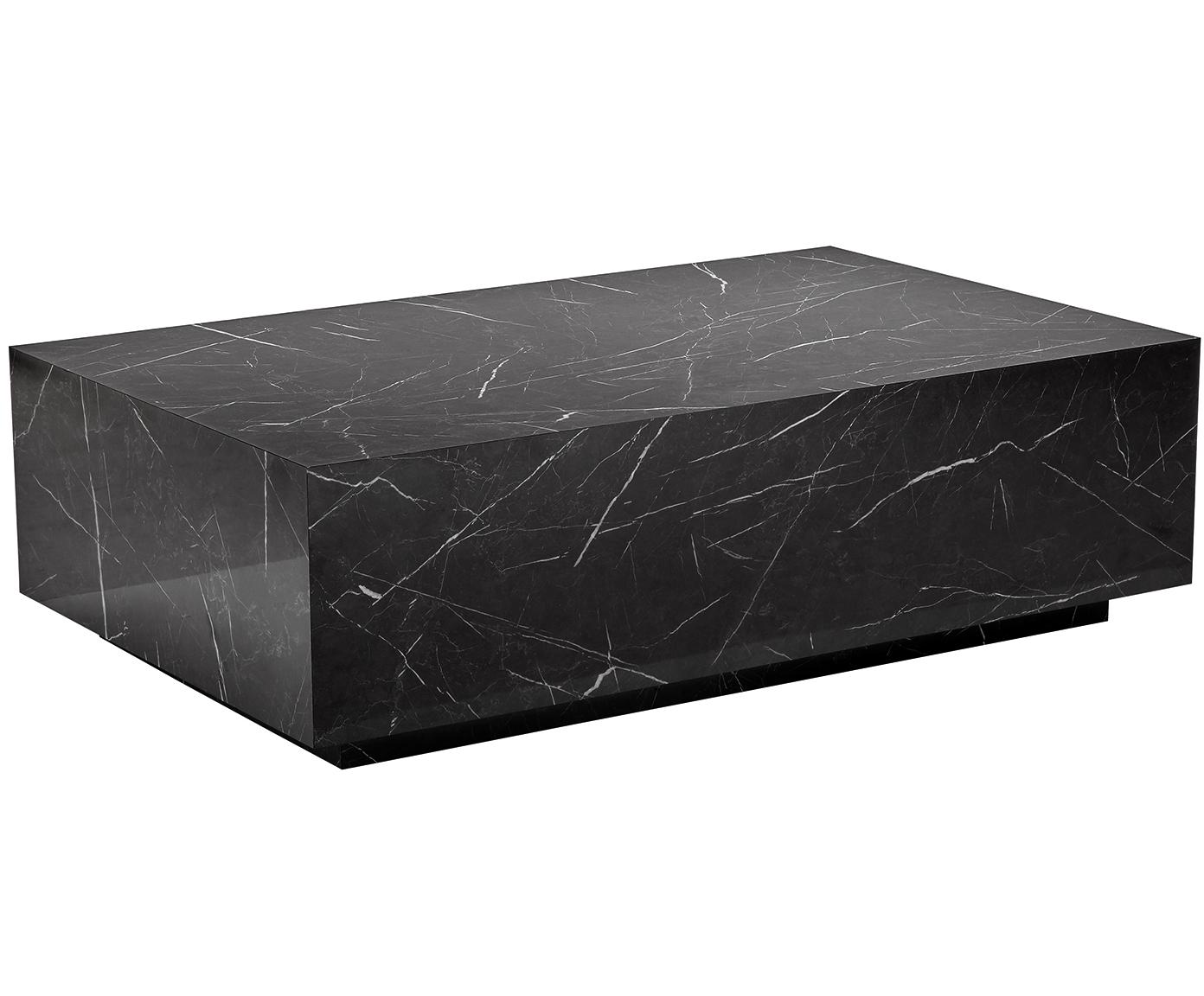 Lesley marble look coffee table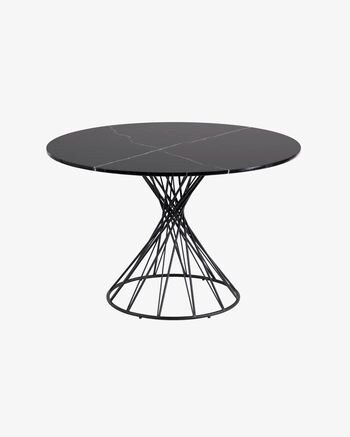 Also on dining tables. De Kave Home, Niut table Ø 120 cm in marble € 659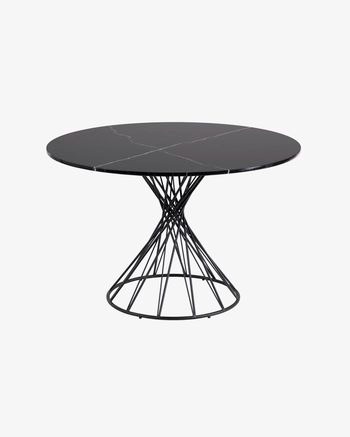 Niut table Ø 120 cm in marble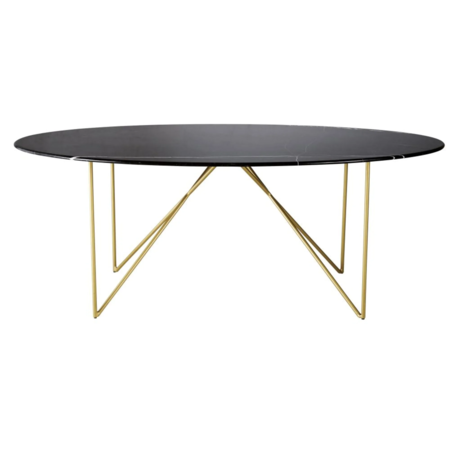 Another dining table, this time oval from Maisons du Monde. Black marble and metal dining table for 4/6 people L200 € 1,199.00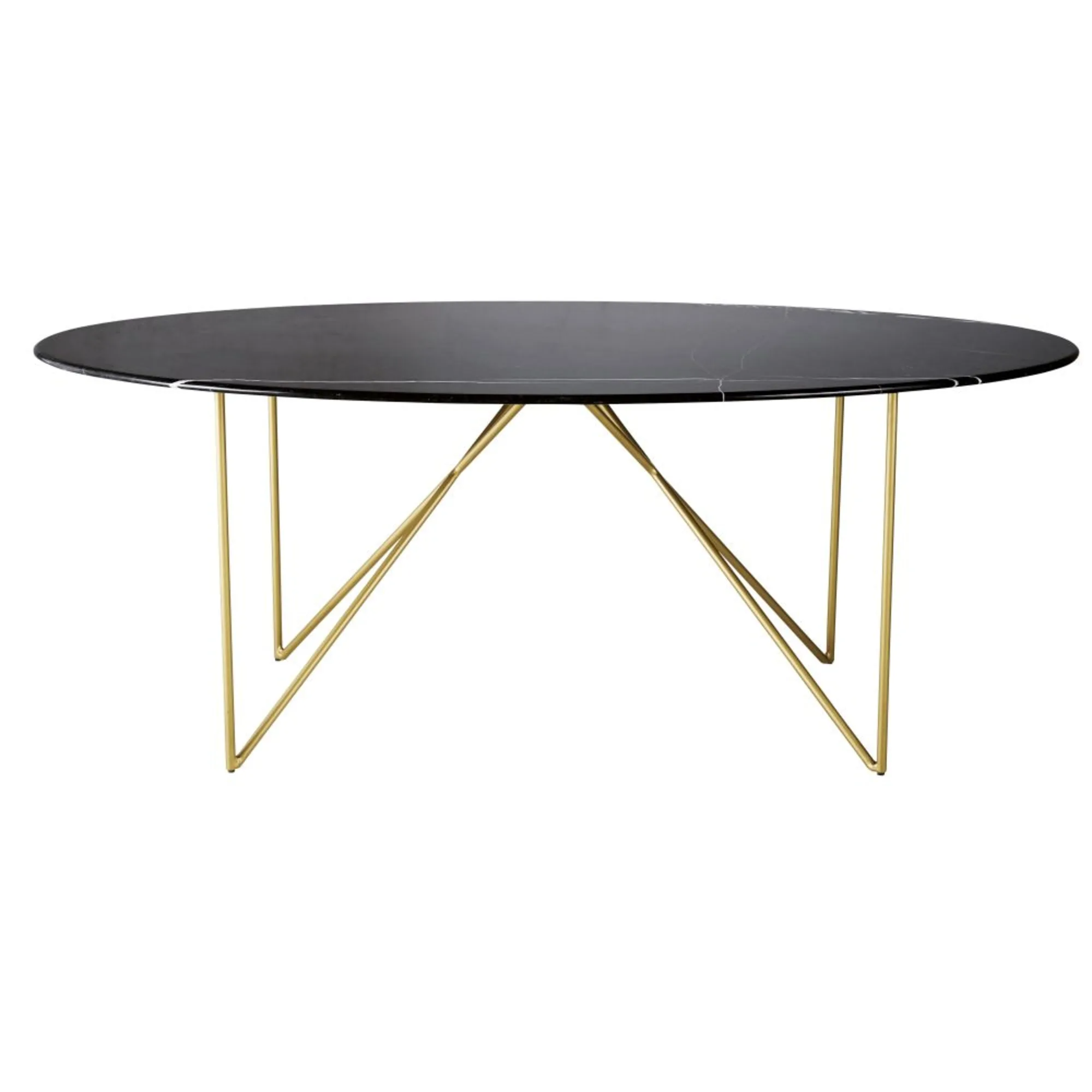 IZMIR.- Black marble and metal dining table for 4/6 people L200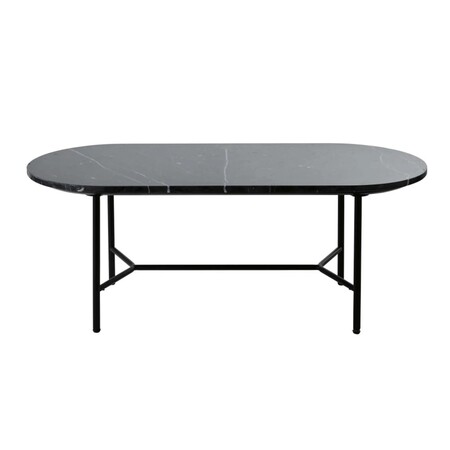 This coffee table with retro lines from Maisons du Monde. Oval black marble coffee table € 269.00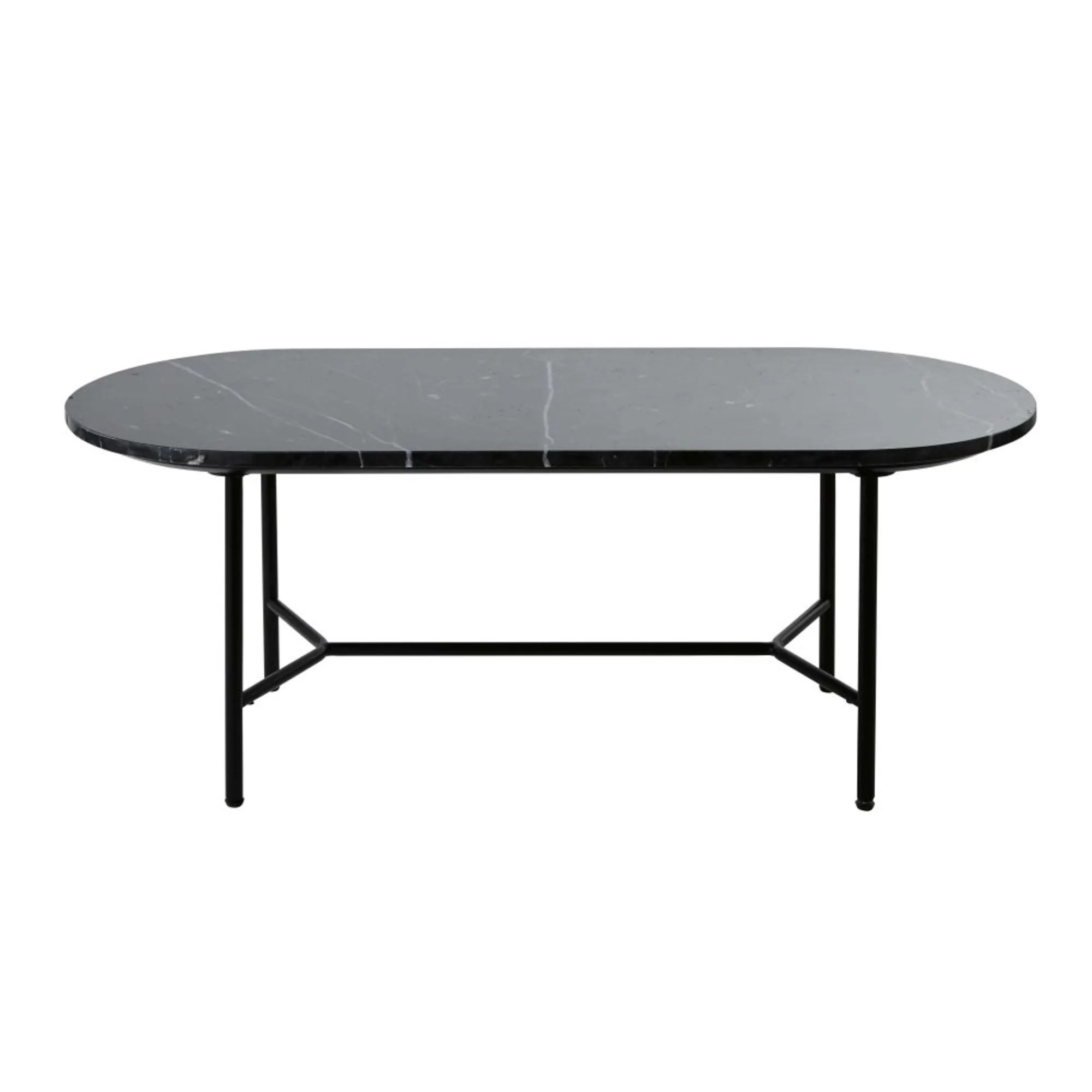 SLOANE.- Oval black marble coffee table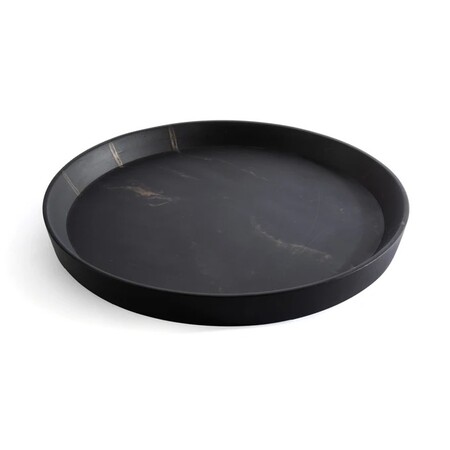 This trend is also valid in small accessories such as this Ogama marble effect resin tray by La Redoute with a 20% discount price before € 49.99 price now € 39.99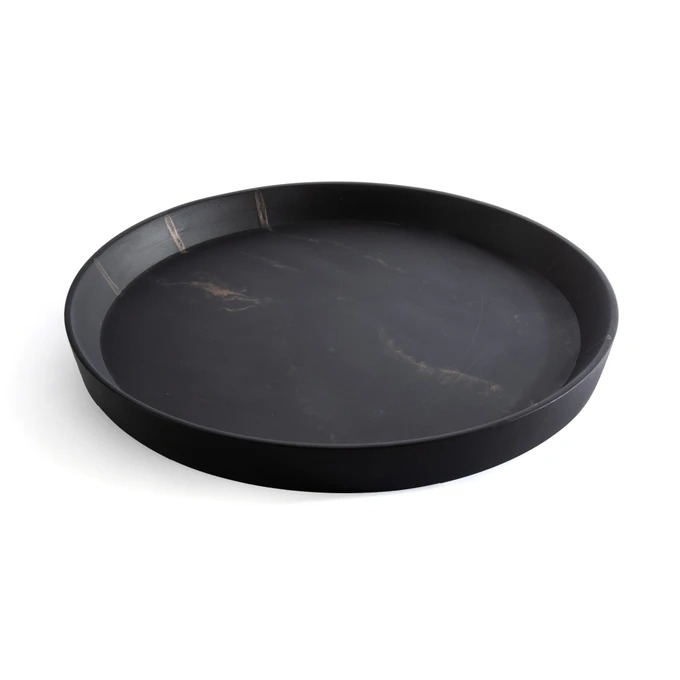 Ogama marble effect resin tray, large model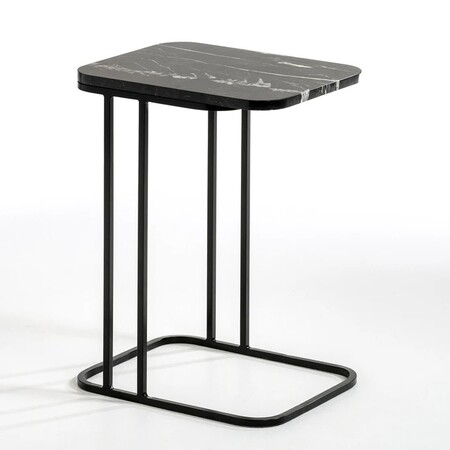 Also from La Redoute a simple corner table. Model Trebor design E. Gallina with a 10% discount price before € 179.00 price now € 160.99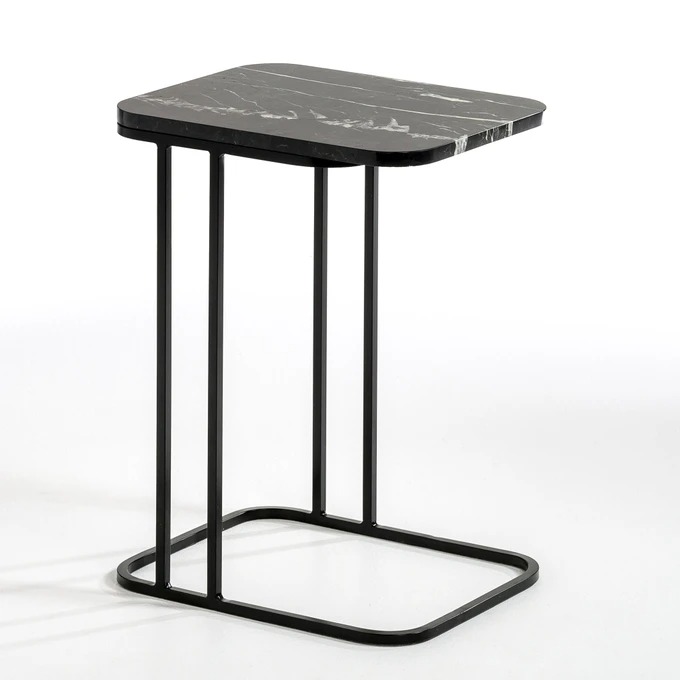 Trebor corner coffee table design E. Gallina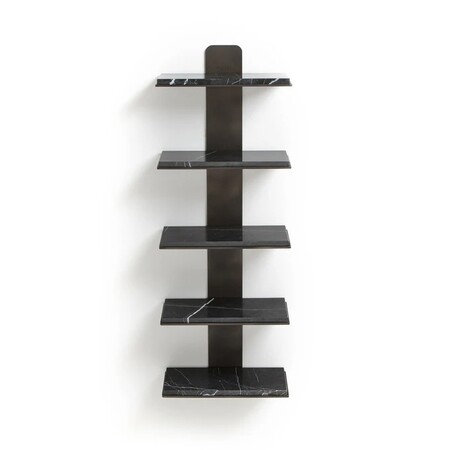 The shelves that we saw in the bathroom (they can also be placed in other spaces) Janita metal and marble shelf € 359.00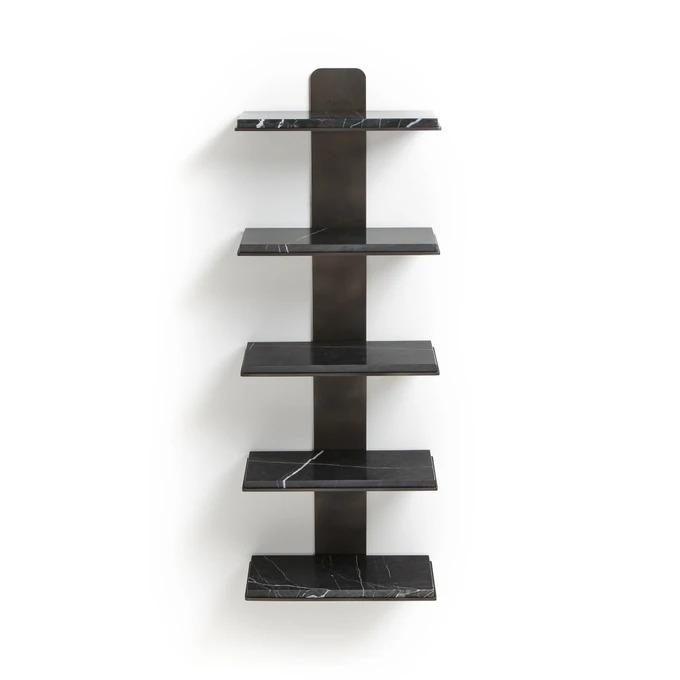 Janita metal and marble shelf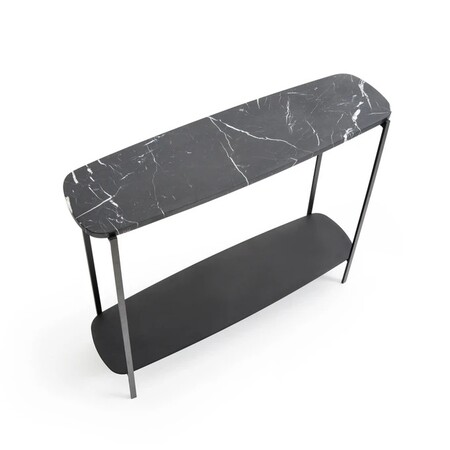 The Arambol organic marble console (also in images above) with a 10% discount, price before € 589.00 price now € 529.98
Arambol organic marble console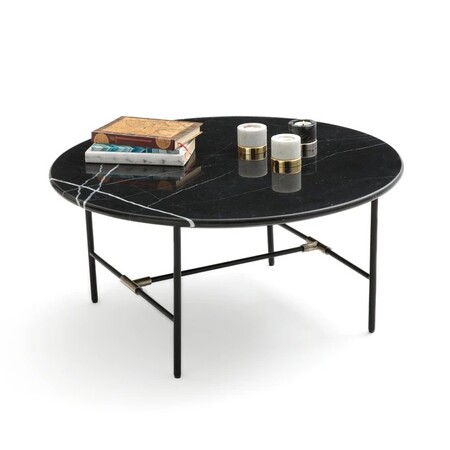 A coffee table with a marble top, timeless and elegant. The Botello model now with a 15% discount price before € 409.00 price now € 346.99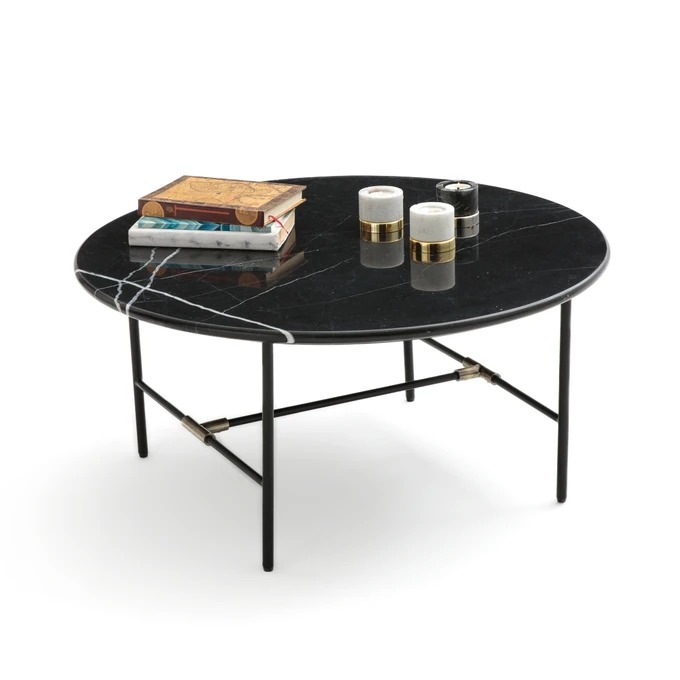 Low table with marble top, BOTELLO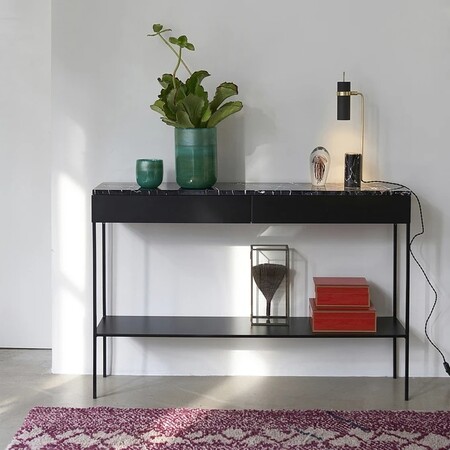 A comfortable hall furniture, this furniture with a Fébée marble top with a 25% discount price before € 659.00 price now € 493.98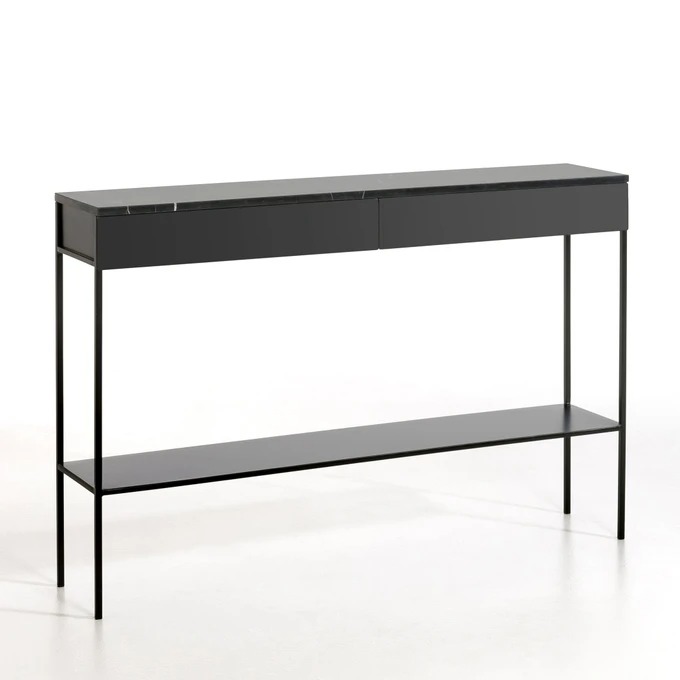 Hallway with Fébée marble top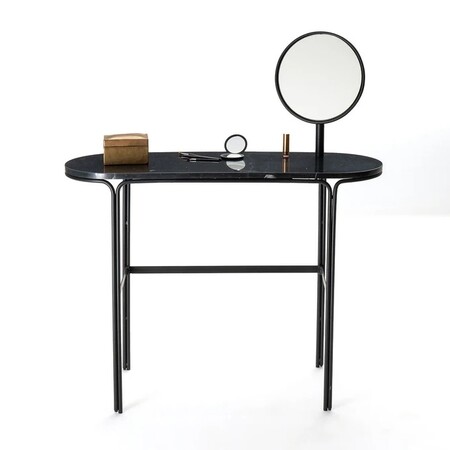 Marble and metal dressing table, Moricio discount of 15% price before € 449.00 price now € 380.97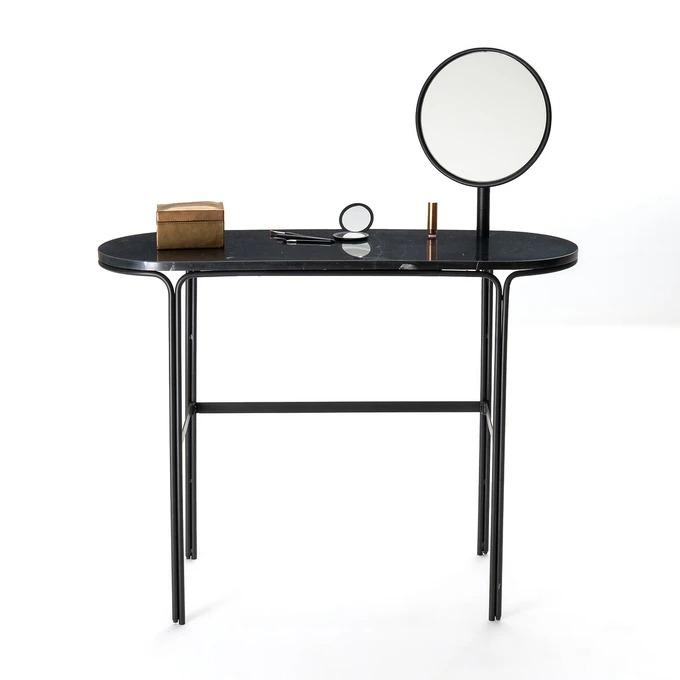 Marble and metal dressing table, Moricio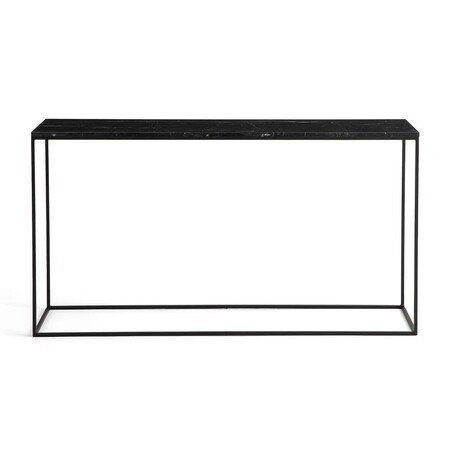 Finally another XL size console with a 25% discount price before € 489.00 price now € 365.96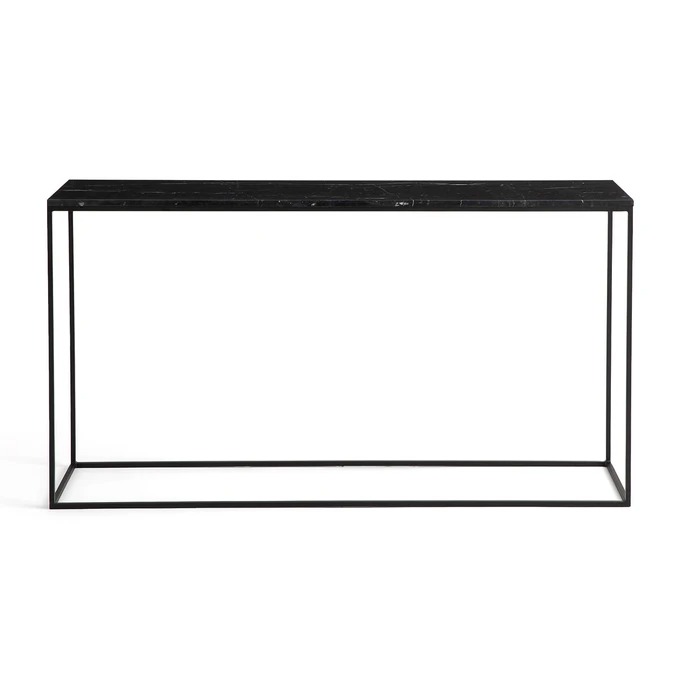 Similar in Decoesfera | Sustainable houses: 20 rattan and wicker furniture and accessories to give a sophisticated touch to your home
The new El Corte Inglés catalog is also presented online and interactive and is loaded with inspiring ideas