The thicker shearling fabrics as well as trendy They are the ones that are best for your house this winter. We have already seen that these fabrics are not only worn on blankets or cushions but have also passed to sofas and armchairs, like many of those we saw here.
In addition to the typical winter fabrics, the textiles are worn plain or with a simple pattern such as stripes, but thick textures. The choice of color and its design will depend on the room. Textiles are always a good opportunity to include a contrasting color in the living room or one from the same color range but in textured. It also takes tartan print. The latter is wintry and Christmas at the same time and can be used on cushions, blankets and even on the tablecloth of the dining table for this Christmas.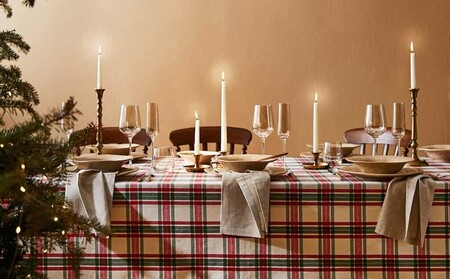 Zara Home. Printed cotton tablecloth with two-tone checkered design and metallic thread detail € 25.99

Living room cushions
From H & M Home. With this cushion cover with shearling finish, you can include the warmest trend texture on the sofa. Has the front in soft thick synthetic hair and the back of cotton. Concealed zipper on one side by € 14.99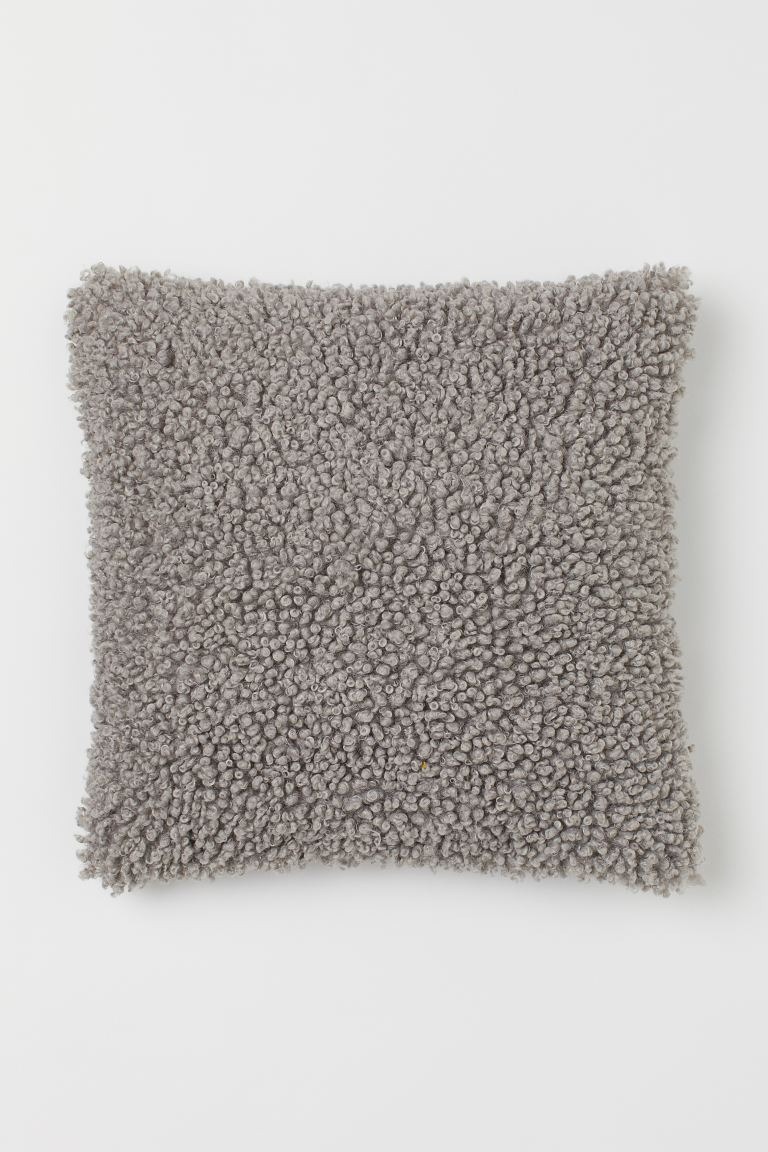 Cushion cover with a soft faux fur front and a cotton back. Hidden zipper on one side.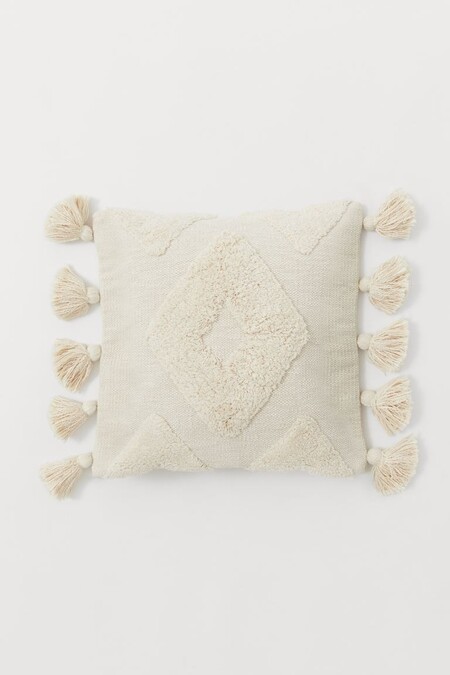 Cushion cover with tassels 50×50 cm also from H&M Home € 24.99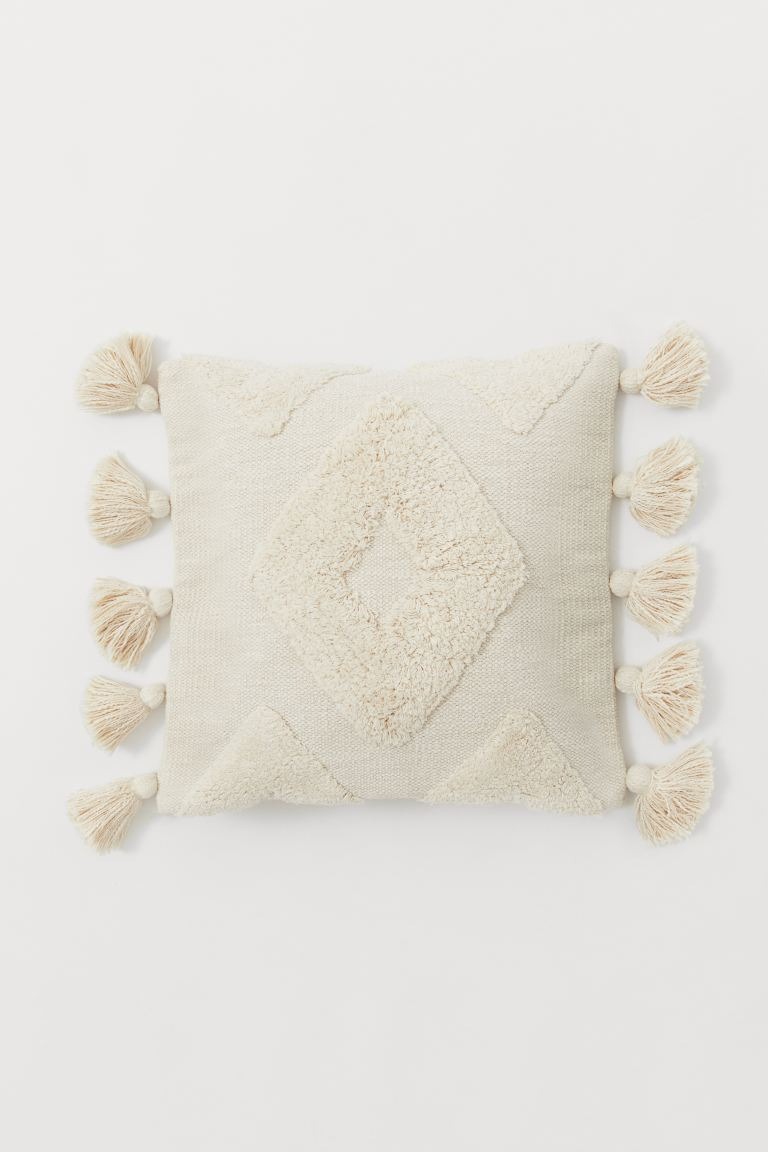 Tassel cushion cover € 24.99
Rectangular cushion cover in a wool and cotton blend with textures, designed in color blocks on the front with fringes of pomp, fringes at the ends and a smooth back with a concealed zip. Made with partially cotton recycling € 24.99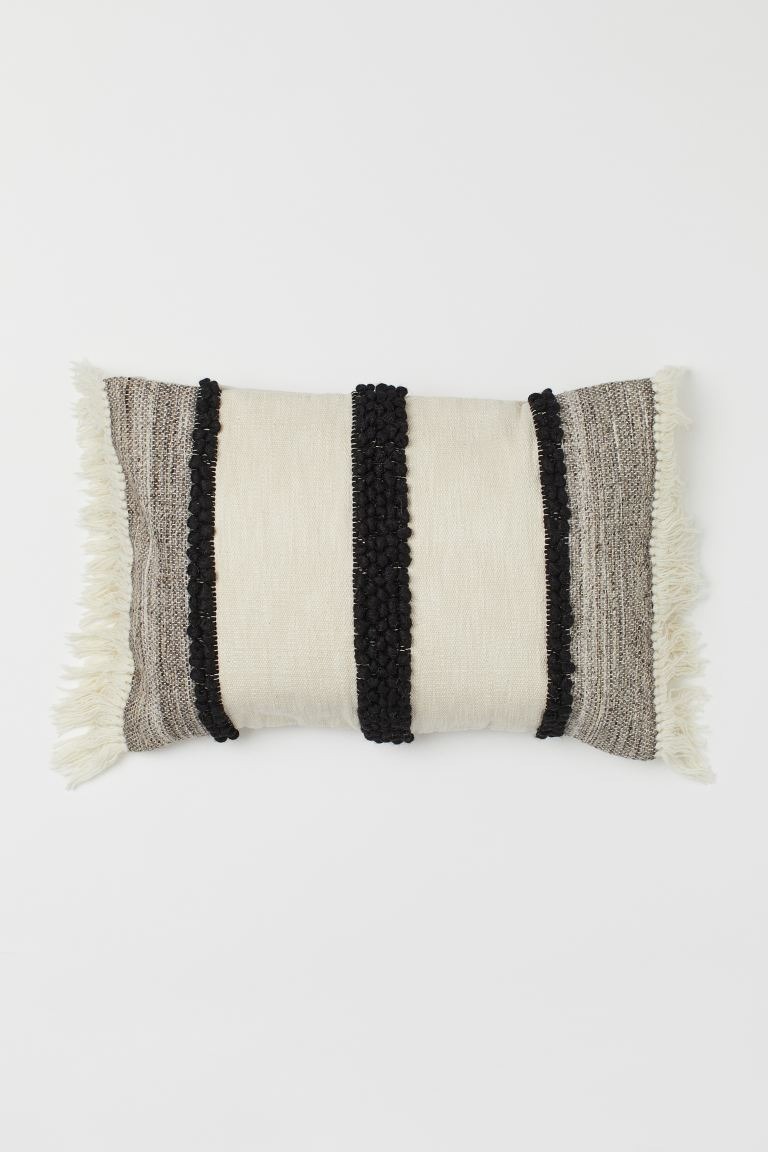 Textured wool and cotton blend rectangular cushion cover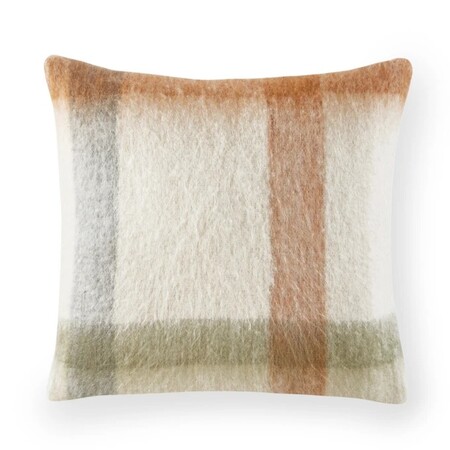 Mohair-look Shelter plaid cushion cover 27% off. Price before € 14.99 and now € 10.99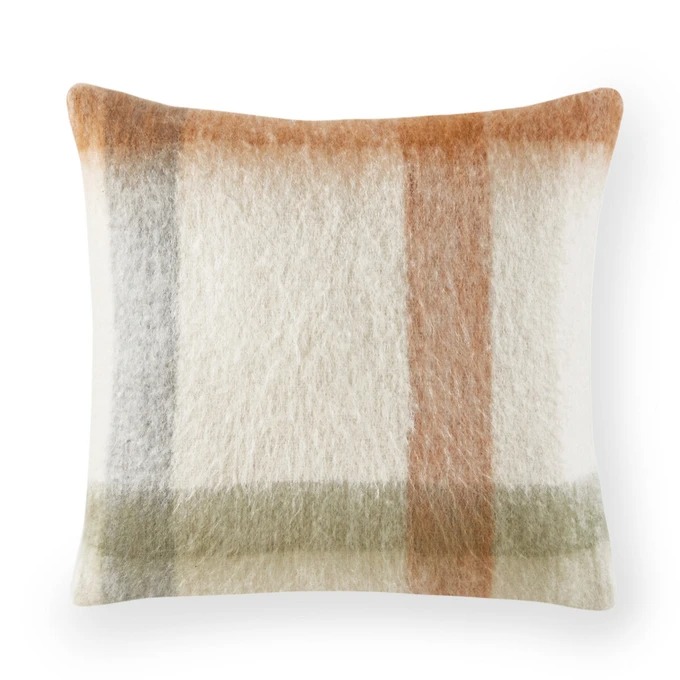 Checkered cushion cover checkered / beige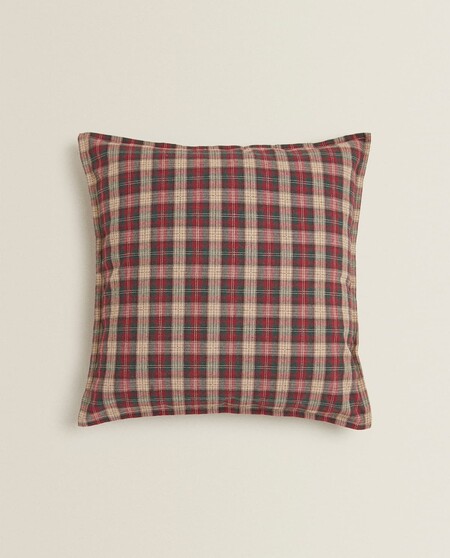 From Zara Home, this 45 x 45 cm checkered cushion cover, from € 17.99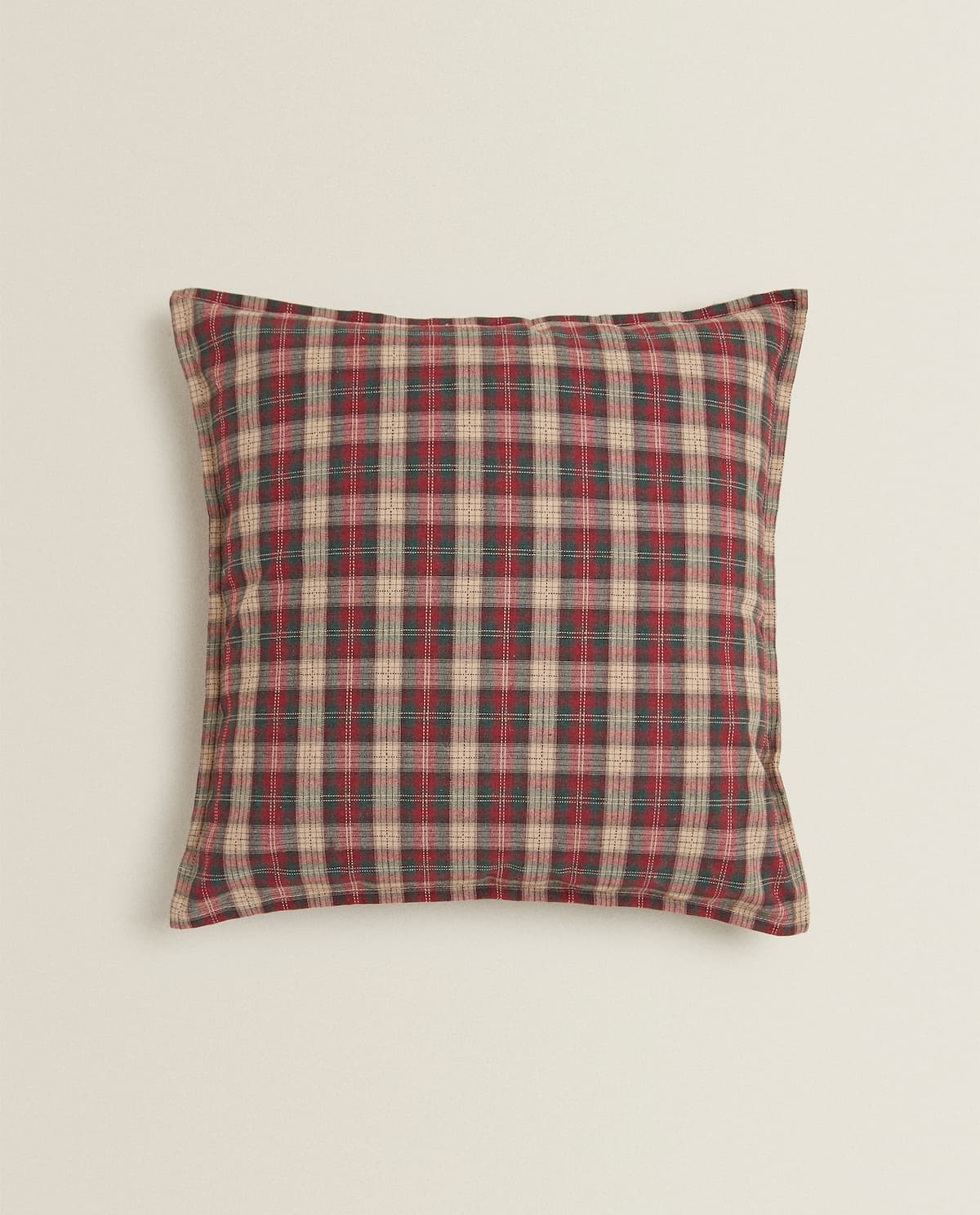 Winter blankets and plaids perfect for the living room
That more than for the living room we could say that they are textiles for the sofa. Those that accompany you in your best movie and blanket sessions and that can also be another decorative element.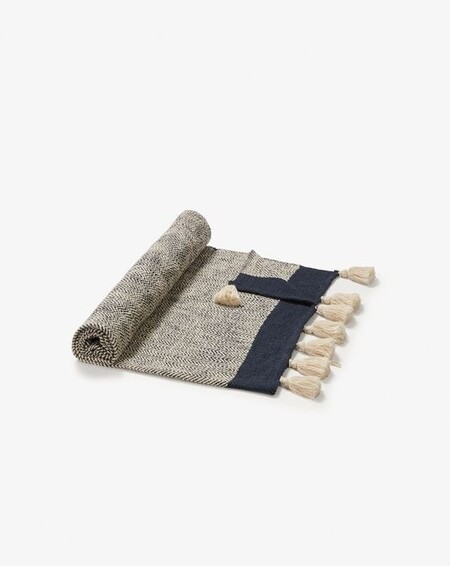 As in several of the cushions we saw before, tassel pompoms are also for blankets like this one from Kave Home. Ginnie blanket 130 x 170 cm blue and beige 29 €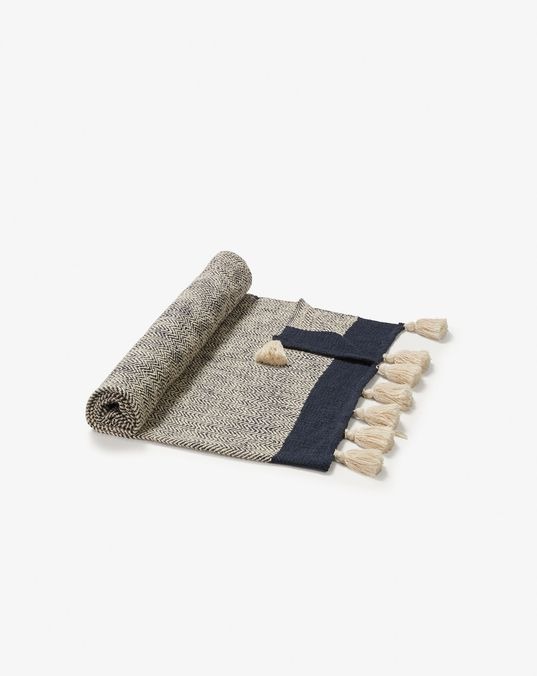 Handmade blanket 130 x 170 cm with fringes and made of 100% blue and beige cotton.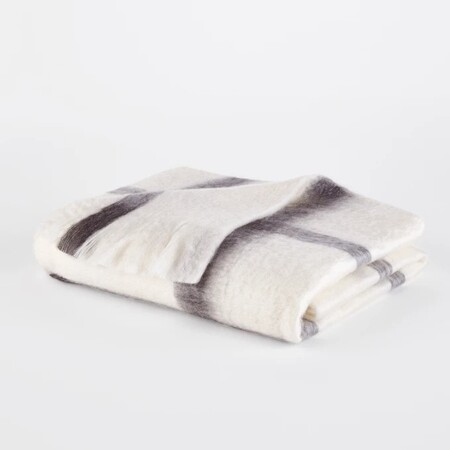 From La Redoute, VISBO mohair look plaid with a 30% discount. Price before 37.99 € price now € 26.49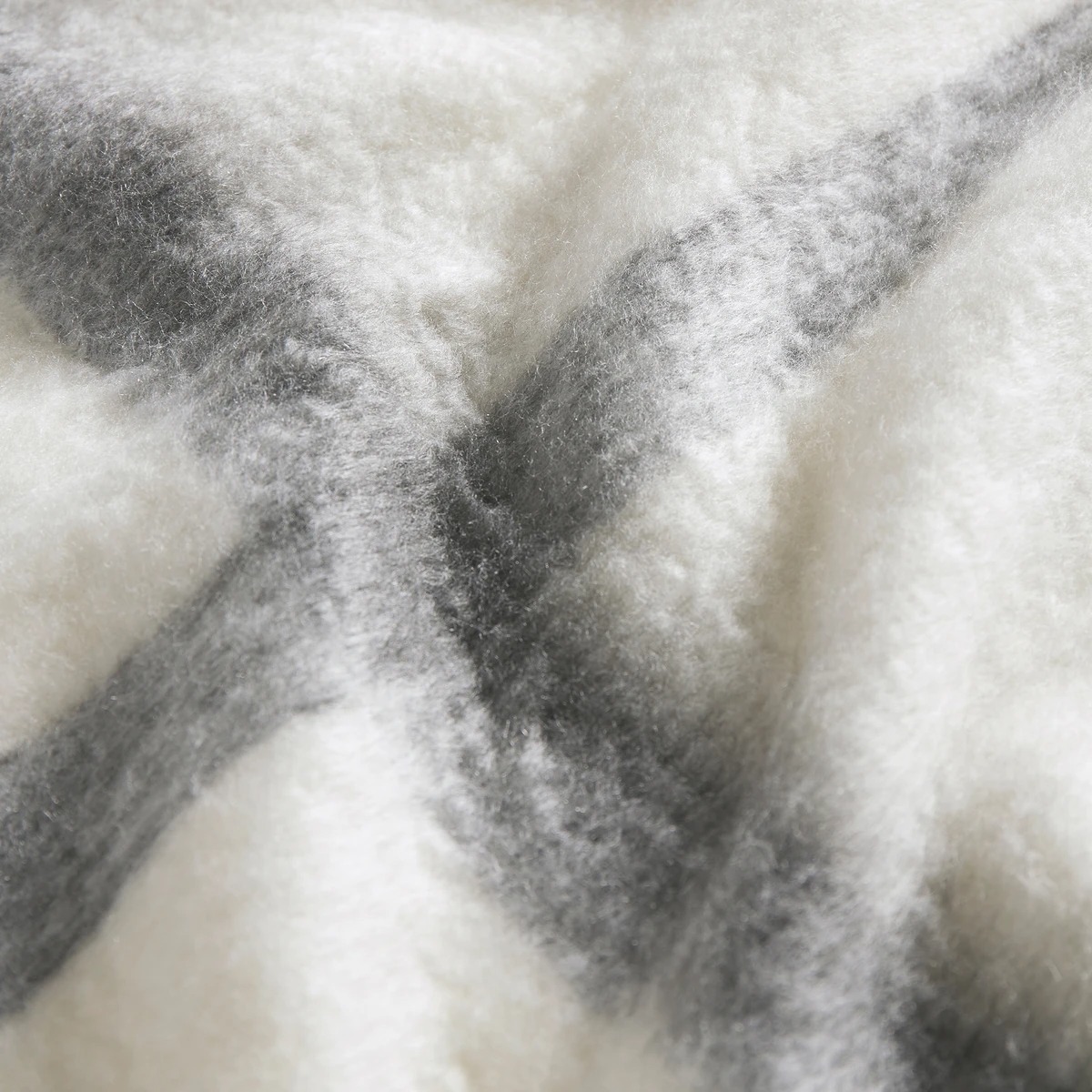 https://www.laredoute.es/ppdp/prod-350094408.aspx#productDescriptionHeading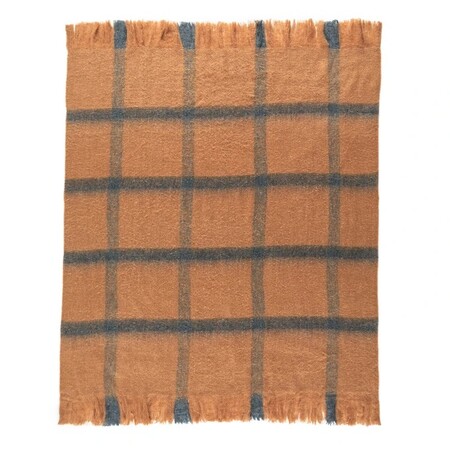 La Redoute. Visbo plaid plaid in caramel / gray tones with a mohair look, 80% acrylic, 20% polyester and fringed finish price before 37.99 € now with a -30% price now € 26.49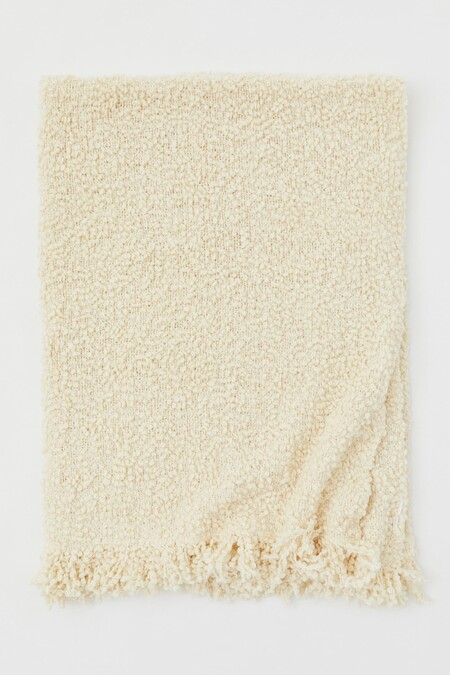 From H & Home's Premium Quality collection, in soft bouclé wool-blend fabric with fringed ends € 59.99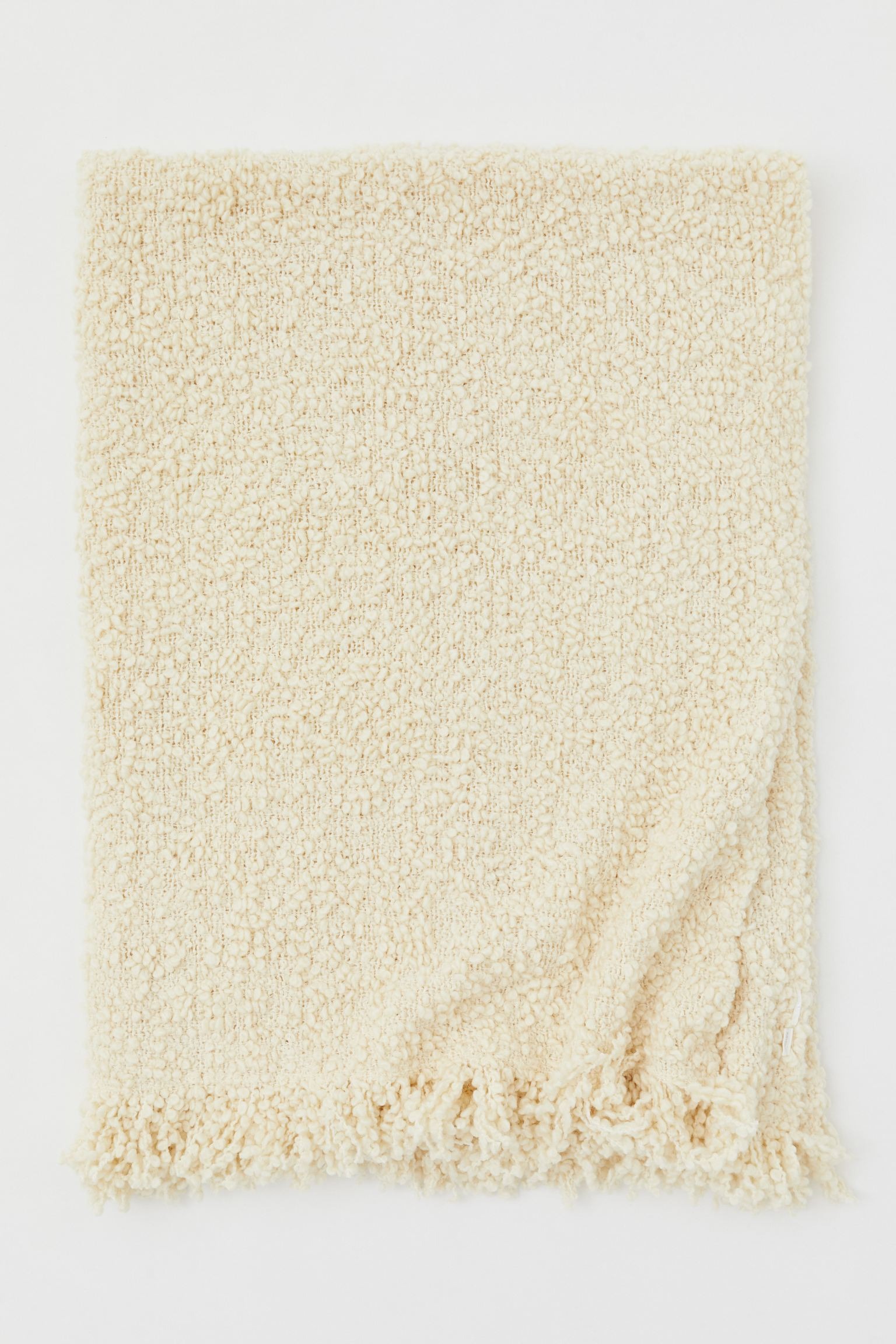 Bouclé blanket with wool 130 x 170 cm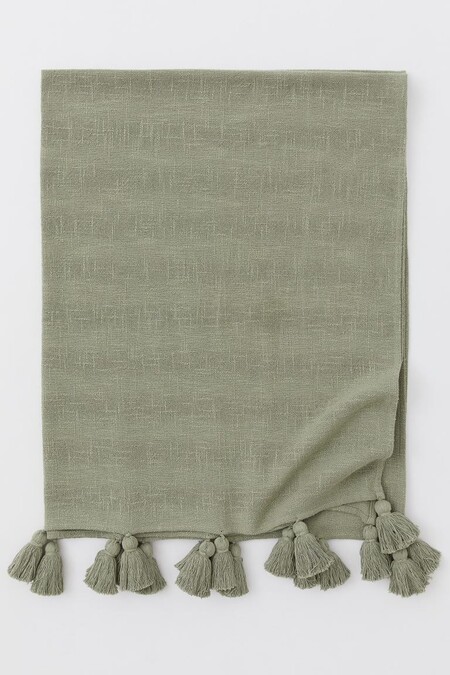 For include the green touch at home This H & M Home cotton blanket with fringes is ideal for € 34.99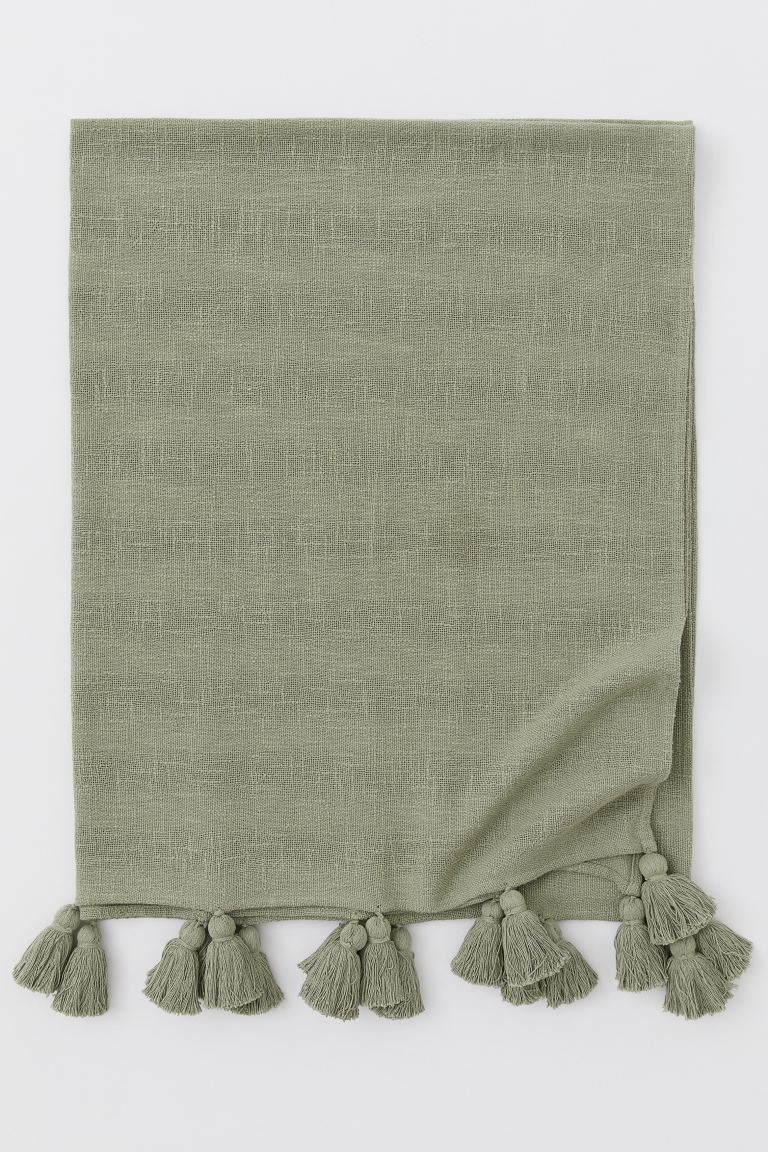 Recycled cotton blanket with recycled polyester in the weft. Maxi decorative fringes on the short sides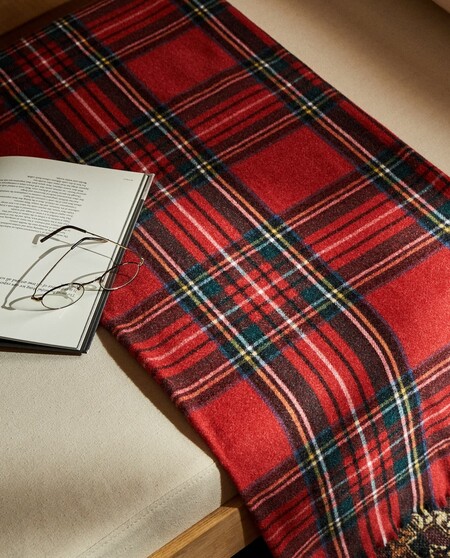 A blanket in the most classic tartan or plaid print, to travel to Balmoral from the sofa € 39.99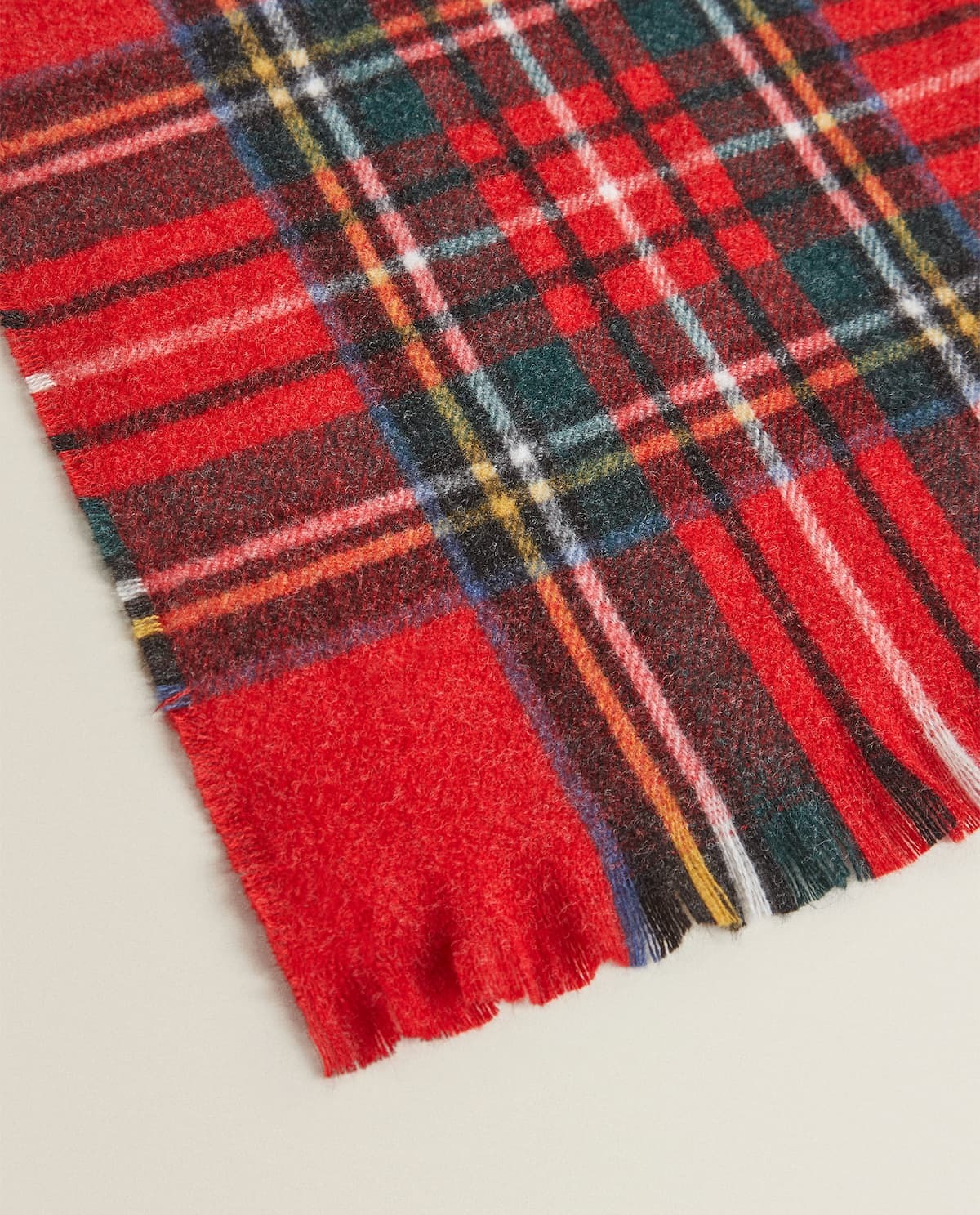 Blanket with a red background and a plaid design. Fringed edge detail
Similar in Decoesfera | The art of dressing a sofa or how to go from a bland living room to a warm and contemporary living room at the hands of H&M Home
Some good reasons to put a white sofa in the living room