The white sofas are as pretty as they are controversial. Yes controversial. Because it is proposing or seeing a white sofa presiding over a room and automatically repeating phrases similar to these; -It is very little suffered; – gets dirty with the look; -A white sofa with children? Impossible.
Phrases, let's admit it "very motherly" that we repeat with conviction because it has been burned to us. A bit like the "deco" version of what you have to drink orange juice quickly because vitamins are lost. That no matter the studies that deny it, that your children do not know, but you, is to see the juice and drink it very quickly.
The fact is that there are people who think that white sofas are something like magazine editorial or as for other houses or for the lucky ones who have two living areas. And the reality is that although we admit that the new textiles and their anti-stain possibilities and above all their advantages (okay, all aesthetic) are certainly less suffered than dark sofas, they continue to be the kings of many rooms.

And if in case the images weren't enough. We also go on to give you "deco" reasons to consider the option of the white sofa, (we admit almost white), in your living room.
Six reasons to put a white sofa in your living room
-Is trend. Even more so this winter in which thick and warm fabric in white wants to transform your living room into an alpine living room.
– By the light. Because in rooms with little natural light there is no simpler way to include a point of light in the room.
– Because I know will integrate with white walls (the favorite option for painting most houses). This will make one of the heaviest pieces – the sofa – feel lighter so it's a good choice for narrow or very small rooms.
– Against dark walls They are as stylish as the cover image (Westwing sofa).
– By the new stain resistant fabrics and / or by sofas removable covers. This is not like twenty years ago. Many now have covers that can be removed and machine washed or include special stain-resistant fabrics so accidents are very easy to clean.
– By last. If the above does not convince you, you can cover it during the week and on a daily basis with a cover that protects the sofa and theucir for special occasions your white or almost white sofa (we accept off white or very light shades as white).

And you, for or against white sofas?
It has inspired us:
If you dare to put a point of light in your living room this season, here are some white sofas that will be ideal in any room.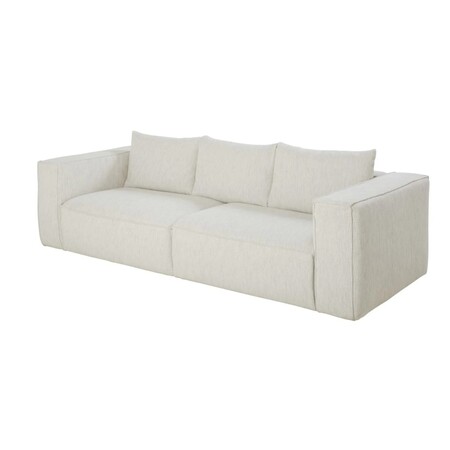 De Maisons du Monde eco-designed 3-seater sofa light gray marbled € 999.00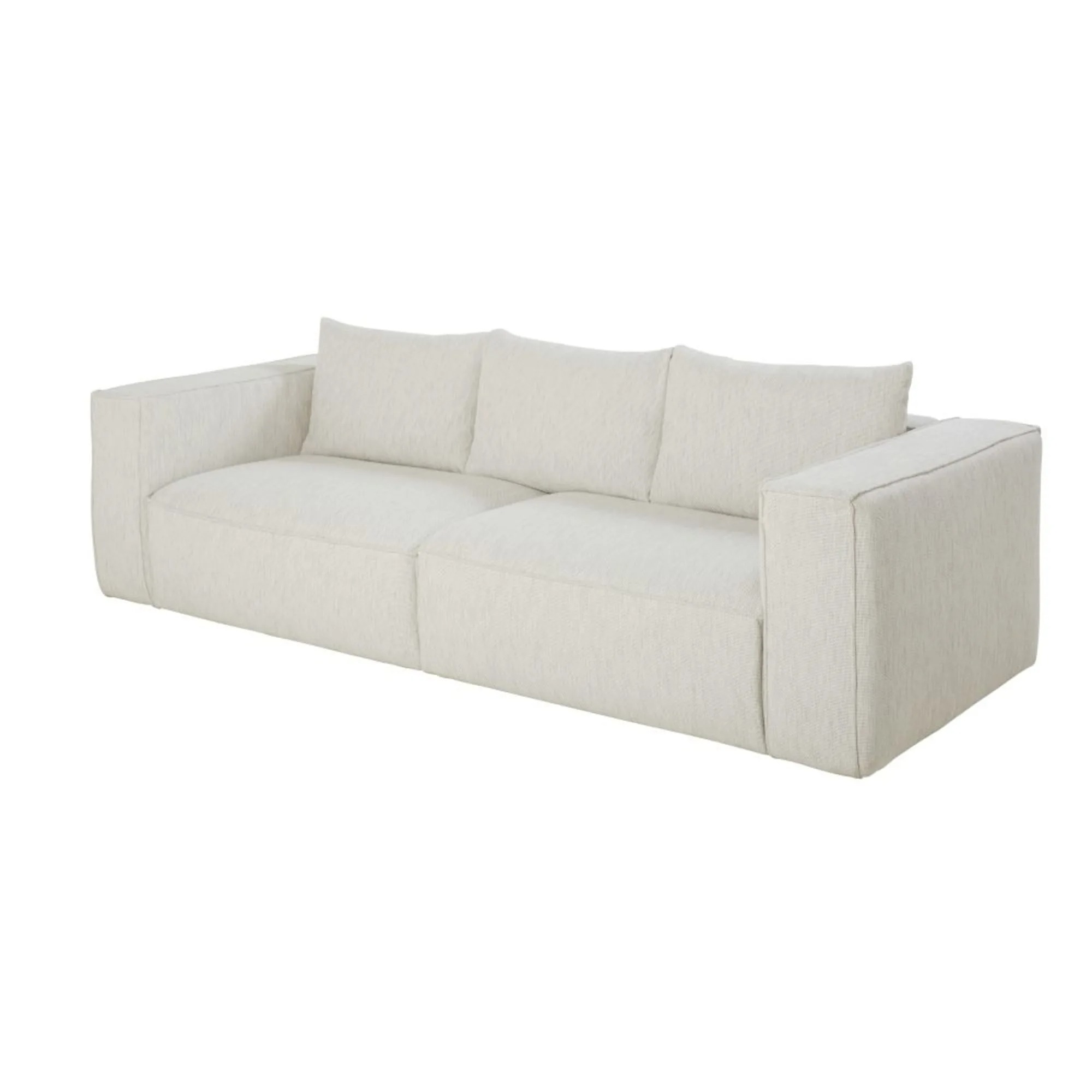 FALKOR- 3-seater eco-designed sofa in light gray marbled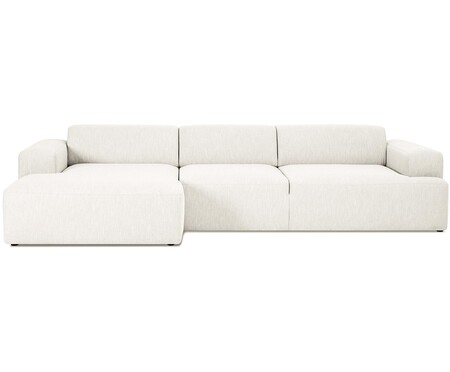 The sofa on the cover is this one from Westwing, Melva corner sofa (4 seats) € 1,599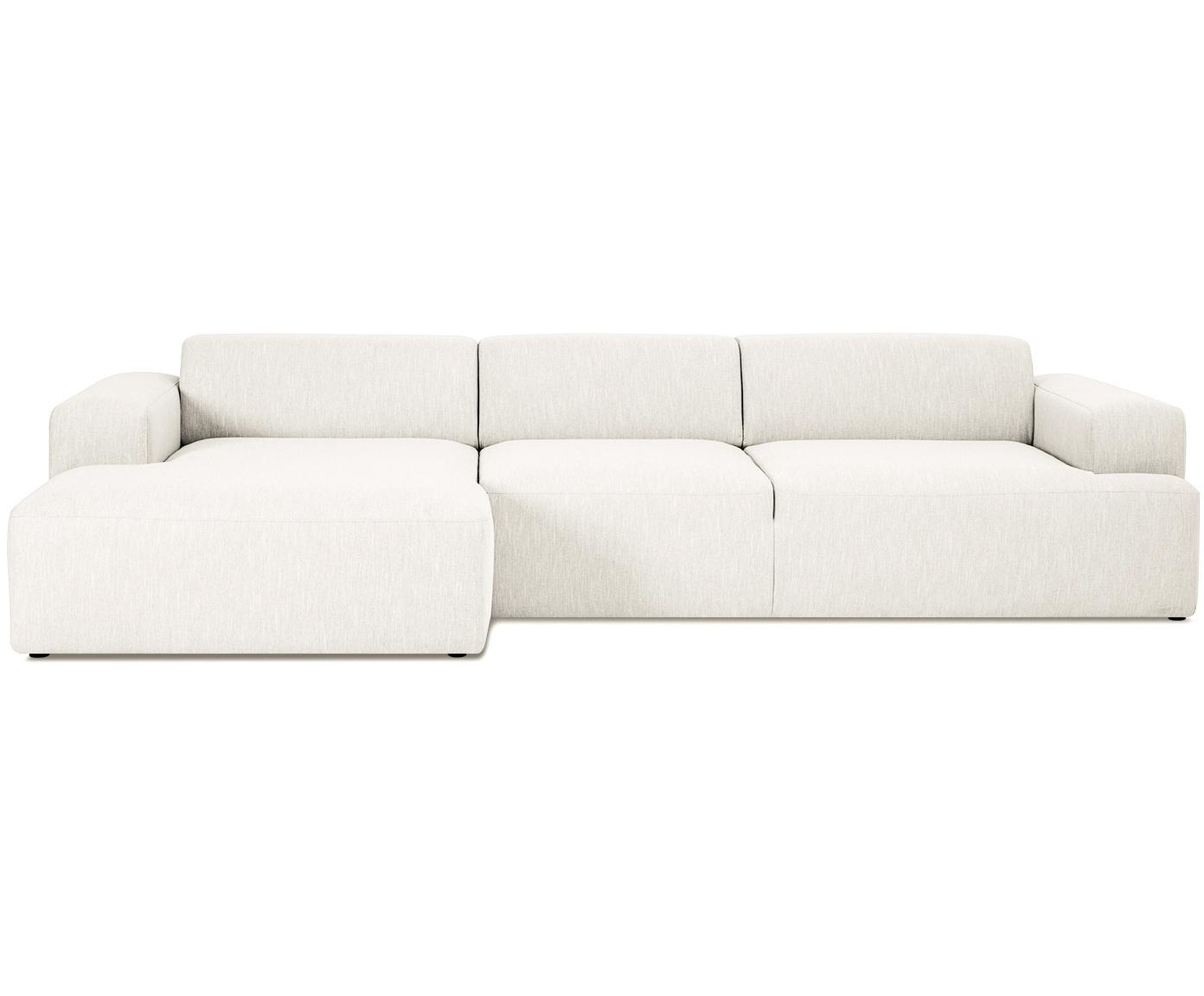 Melva corner sofa (4 seats)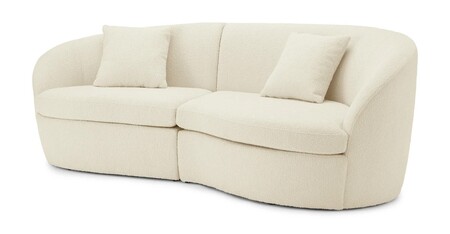 Absolutely trendy with rounded curves and thick fabric. From Made.com, Reisa 3 Seater Sofa, White Wash Bouclé 1,199 €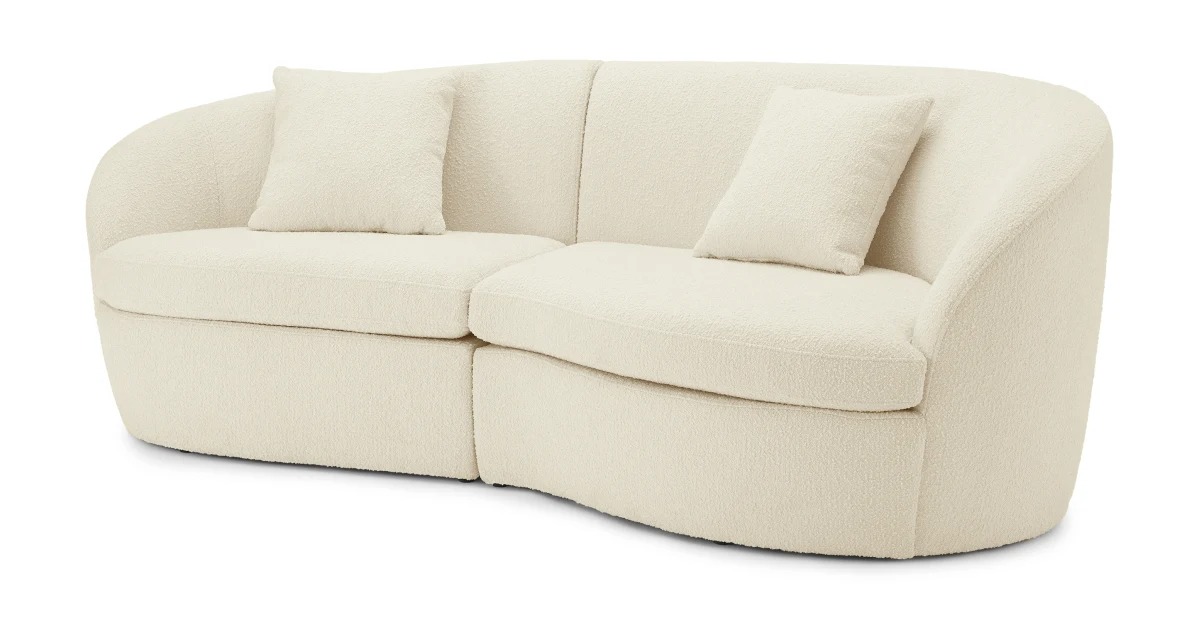 Reisa Designed by Ian Archer Reisa 3 Seater Sofa, bouclé with white wash effect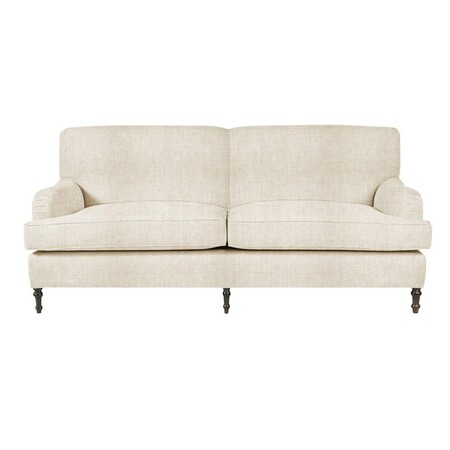 For lovers of classic style. Ascot 3 Seater Upholstered Sofa from El Corte Inglés € 1,575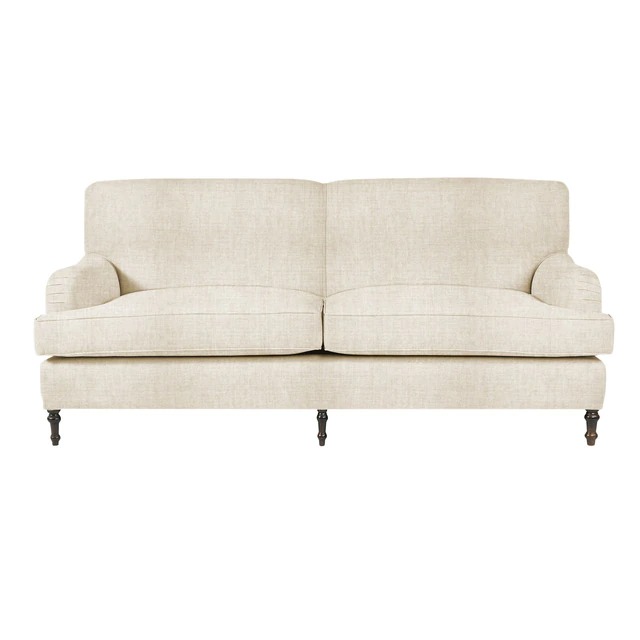 Upholstered 3-seater sofa Ascot Corte Inglés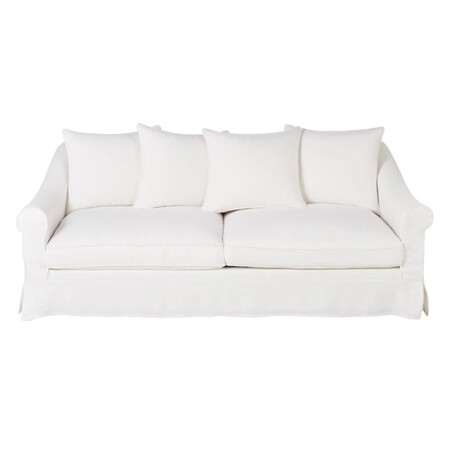 Warm and cozy this Maisons du Monde 4/5 seater sofa in white linen € 859.00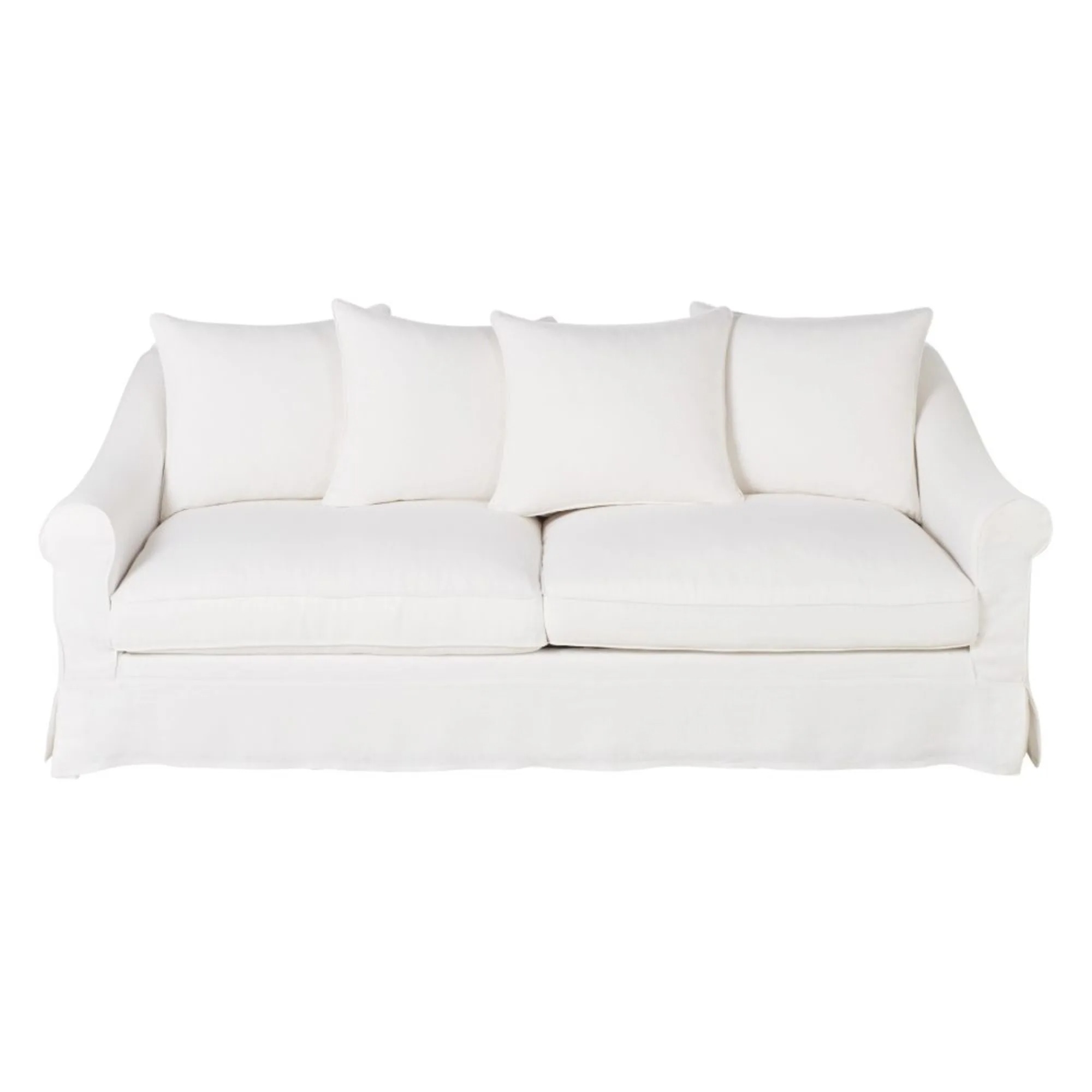 JOANNE.- 4/5 seater white linen sofa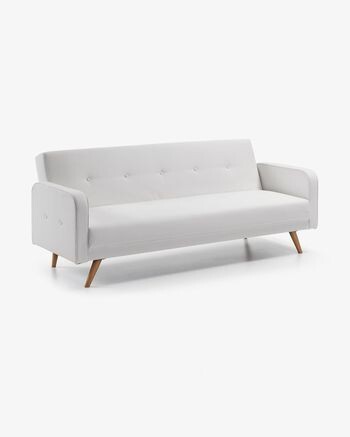 This Kave Home sofa bed format is white and bright. Roger sofa bed 210 cm white € 399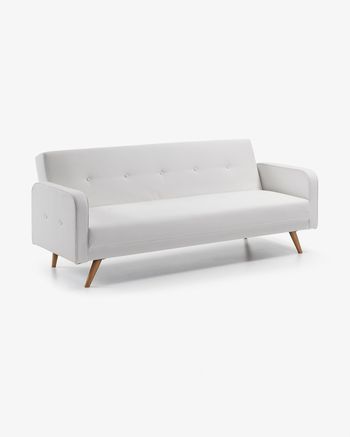 Roger sofa bed 210 cm white
Similar in Decoesfera | Trend alert; marble furniture is a trend, and a great resource to raise the category of any corner of the house
The decorative week: living rooms and double rooms, full of details and inspiration