One of the most frequent types in the distribution of a living room are the elongated and rectangular rooms.
I always remember my mother saying that the perfect rooms are those with an "L" floor plan because they already have two well differentiated areas, namely the classic living and dining areas.
This concept of living and dining area It is still the most common although the uses and trends, -such as that of kitchens open to the living room-, make the approach change slightly and the dining room can be replaced by an island or a more functional dining room.

In any case, as not all of us are lucky enough to have an "L" shaped room, we focus on the typology of the classic elongated living room which is normally accessed by one of the narrow sides, which forces us to "cross" some of the areas to get to the next.
The first thing to take into account to furnish it is the actual use you want to make of the room.
Beyond the classic division (living / dining area) the use should be adjusted to our actual needs, which may not include a dining room if you already have a space in the kitchen and do need, instead, an area to work at home, -now that teleworking has become so common- or a library area to store books or collections.
Think carefully if you need a large dining table when you only have people to eat at home two days a year.
So the first point is this.
1. DO NOT USE THE DINING ROOM IF YOU ARE NOT GOING TO USE IT AND GET A PRACTICAL FOLDING TABLE AND A NICE TABLECLOTH
In any corner or even in the hall you can place a practical console table or, in a storage room a larger folding table which, dressed in a nice tablecloth, will become a great dining room for the days when you occasionally have guests to eat.
Something that you can get with a table like this that can be a console (that you even have at the entrance or in another part of the house) but that opens and can accommodate ten people from € 166.95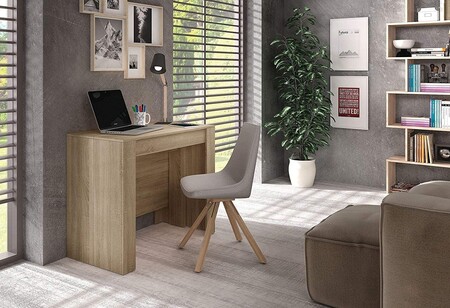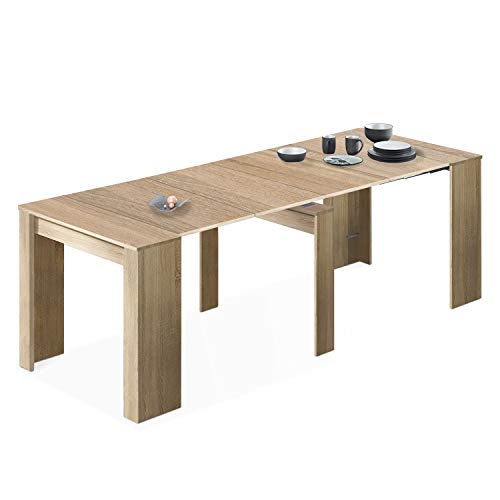 Habitdesign 004580F – Console Dining Table, Extendable Table, Table for Hall or Kitchen, Finished in Canadian Oak, Measurements: 50/235 cm (Length) x 90 cm (Width) x 78 cm (Height)
This folding table format that stores comfortably is ideal for those who only use the month a couple of times a year. 180 cms table from € 58.80
KitGarden Folding 180 – Folding Table, White, 180x74x74 cm
A nice and large tablecloth (250 x 150 cm) like this will help you hide these tables. In El Corte Ingles by [**59,95 €**](https://www.elcorteingles.es/hogar/A35354902-mantel-antimanchas-resinado-de-algodon-paraiso-el-corte-ingles/)
Stain resistant cotton tablecloth Paraíso El Corte Inglés
2. CHOOSE LONG AND SHALLOW SOFA
If your living room is narrow, don't be afraid to put it long. What you have to be careful with is her bottom of the sofa, a depth of approximately 90 cm deep is enough to sit comfortably and that the sofa does not reach one meter, it will be noticed in the passage and circulation of the room.
If the chosen sofa is a model with a chaise lounge, this chaise lounge is best placed at the back and equally; the bottom of the sofa (in its part that is not chaise lounge) tries to be approximately 90 cms.
Like this sofa by El Corte Inglés, 91 cms deep, from € 1,195
Montreal Corte Inglés 3-seater upholstered sofa Measures: 227 (width) x 76 (height) x 91 (depth) cm
3. USE THE COLOR TO YOUR FAVOR
To visually widen the room you can use mirrors on facing walls or if you dare, you can paint some of the long side walls a dark color that will "push away" the wall.
4.- SUPPORT TABLES
Here you have to do without them or use several but small and light to move them as you need.
An easy-to-move model that does not take up much space but gives comfortable support to the sofa, in Movian for € 30.30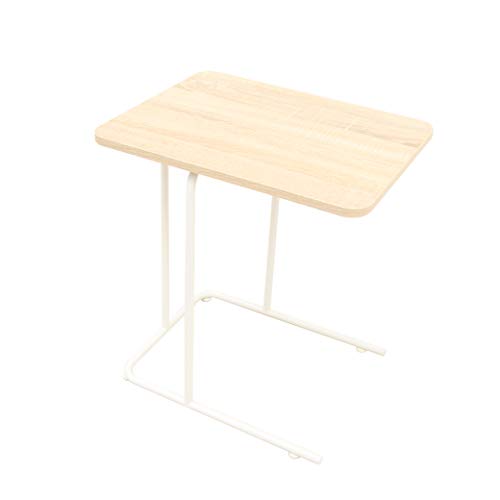 Amazon Brand – Movian Kyyvesi – Side Table, 48 x 37 x 55 cm, Burlywood Brown Effect
5.- HANGING GLUED TV WILL BE YOUR BEST BASE
Now almost everyone has this option so there are no excuses.
6.- DINING TABLE
If the dining table is essential for you because it is going to be the daily table, think about how many people use it every day and adapt it to that size. Don't waste space by putting a table bigger than you need. For special occasions use option 1.
For rectangular spaces round tables are a good option because they break the geometry and promote circulation and are light. If you prefer a square or rectangular table you can put on one side a bench without back replacing chairs to gain inches of step.
Round but extensible oak finish table, price 450 €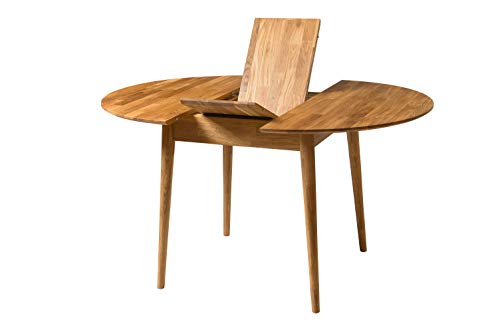 NORDICSTORY Escandi 3 Round Extendable Solid Oak Wood Dining Table, Closed 100 cm and Open 130 cm, Ideal for Kitchen and Living Room, Nordic Style Furniture Color (Natural Oak)
7.- THE LIGHT FOR DAILY ACTIVITY
Remember that the television or living area is not the one that should receive the most light. In fact, it can be a problem or incompatible with television so reserve the area with the most light whenever you can to the work area if there is or to the dining room if you use it for breakfast, lunch …
Similar in Decoesfera | The best sofas, sofa beds, chaise longue and armchairs from El Corte Inglés to renew your living room. And they come with incredible discounts
Autumn trends for your living room; chunky fabrics, organic shapes and seventies inspiration