Meditate, mindfulness, yoga…, are healthy activities whose practice is highly recommended to take a balanced life. Yoga helps your body stay flexible as well as freeing yourself from daily stress. And if you think you never have time or space to practice these activities, pay attention to the practical advice offered Ikea so that the lack of space is not an excuse to carry them out at home.
In recent times it seems that every time we do more activities at home. More and more we work from home and that leads us to want to have a corner for the coffee break and also to need / want to make productive breaks that, in the absence of colleagues, serve to charge the batteries. And all this in an increasingly small space, because except for some lucky ones, the price of the square meter in the big cities usually prevents us from having enough space to carry out each activity.
So if you are one of those who already practice yoga or those who want to start practicing it, with these Ikea tips you can turn the living room into a place conducive to meditation and wellness.
In the living room use furniture with wheels or very light to easily clear the room
One of the fundamental aspects of yoga is the environment that is why we have that can transform a space in the living room, bedroom or study into a corner that invites relaxation. This is achieved without furniture around that prevents us from making certain movements and postures, with a space as orderly as possible, (so we don't have distractions), and with a warm and pleasant light.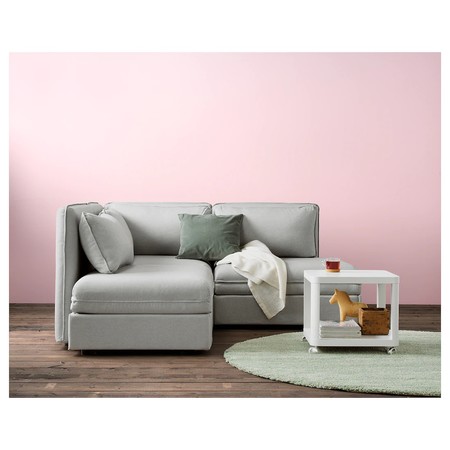 TINGBY Side table with wheels, white, 50×50 cm € 29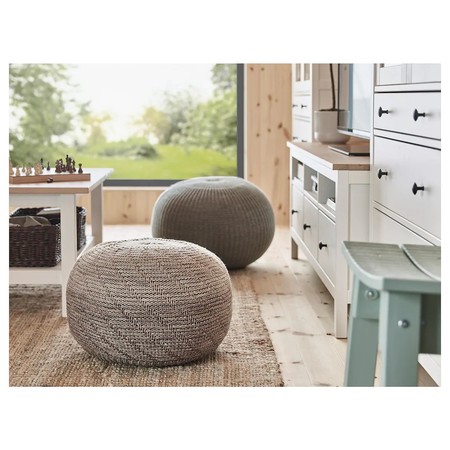 SANDARED Pouf, beige, 45 cm € 49
Have a small yoga or meditation kit on hand in a box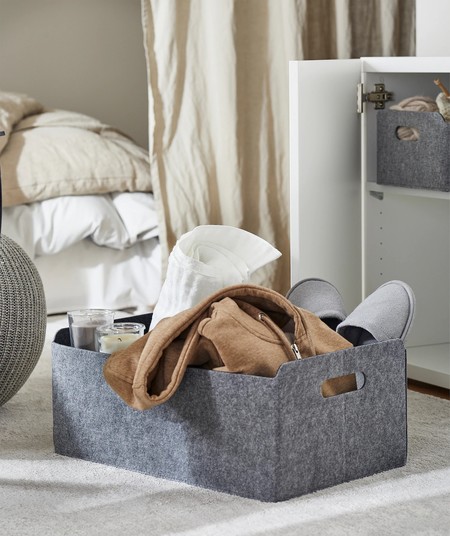 In principle, yoga does not require too much material to meditate at home. Just a mat, a small towel, some candles of your favorite aroma, … And all that you can have it prepared in a box that e include your "basic kit" of meditation that you can have on hand in the relaxation zone.
As in the photo, you can help yourself with some furniture such as the sofa or some natural fabric puff that can promptly replace a spectacular yoga ball Or you can replace the classic yoga mat with a fluffy carpet.
BESTÅ Box, gray, 25x31x15 cm € 10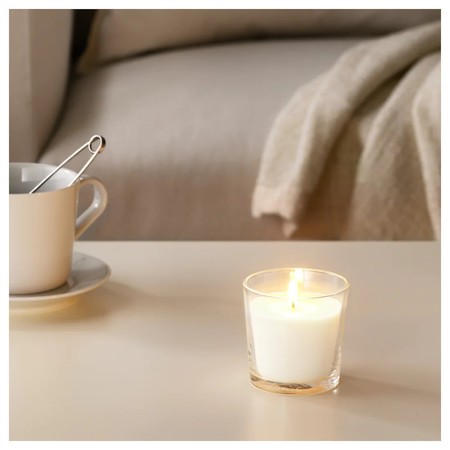 SINNLIG Aromatic candle in glass, natural vanilla, natural, 7.5 cm € 1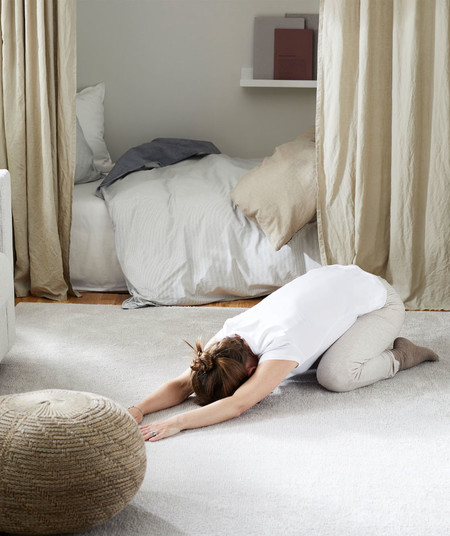 TYVELSE Carpet, short hair, bone, 170×240 cm € 99
Find a decoration that stimulates the senses and helps you relax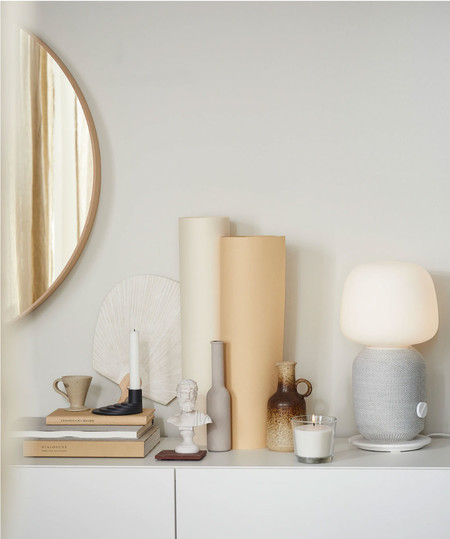 To go one step further, we should take care of the decoration of the space in which we want to carry out this activity. With a little effort you can make a multifunctional space that, among many other things, I invited you to do yoga.
The good news is that with current decorative trends you have it easier. The sandy tones and natural textures invite you to relax and create natural environments in which it will be easier to disconnect. On the contrary, you should avoid vibrant and very saturated colors, especially red and boilers that encourage you to move, as an option to paint the room for meditation.
In addition to aesthetics Ikea also advises take care of the stimuli. You can do it by lighting an aromatic candle, lowering the intensity of the lights, putting on some ambient or instrumental music and So yes, you can get rid of stress.
Similar in Decoesfera | The new Zara Home bathroom collection that will transform your home into a Spa
Ikea's new HJÄRTELIG collection wants us to take our lives more calmly and among other things, we can find a yoga kit