With permission from Halloween, (which hasn't happened yet), most decorating firms have already launched your deco proposals for this Christmas. If a few days ago we taught you the Ikea Christmas preview today is the turn of H&M Home.
For this Christmas, H&M Home bet on creating very natural and relaxed environments. So much so that it does not matter to anticipate this year to the Christmas decoration if it is, as in this proposal, of get an atmosphere this warm.
Because at H&M Home Christmas there are no reds or greens invading the whole house. The oranges and toasts -so autumnal- replace the more traditional colors of Christmas. Candlelight replaces colored lights and, sustainable and natural decorations (wood or Kraft paper), silver or gold decorations.

And it is precisely those candle lights next to plaid prints on cushions and blankets and the "Christmas" still lifes, those responsible for putting the house in "celebration mode".
The effect is a room in which you can breathe a subtle Christmas atmosphere without fanfare. It is about having the house prepared to enjoy these holidays in a relaxed and intimate way and prepared to receive the closest friends and family at any time.
The editorial includes inspiring ideas that are easy to replicate thanks to the details spread throughout the house. Like fir branches in a vase (as if it were a bouquet), or with some advent candles filling small wooden or marble trays.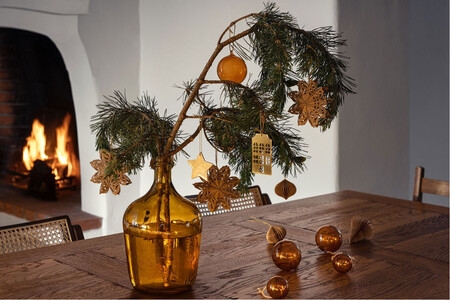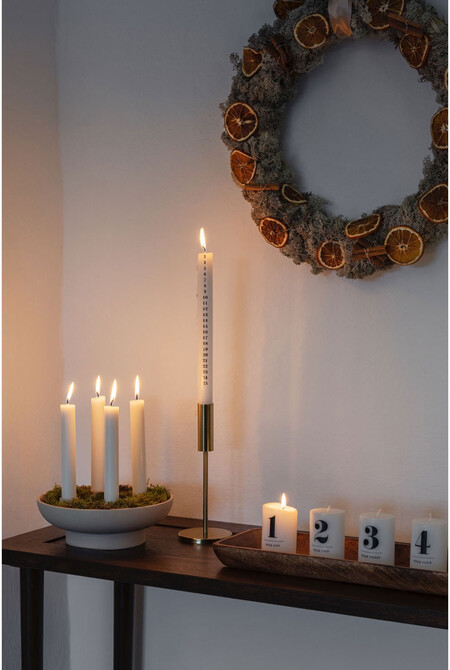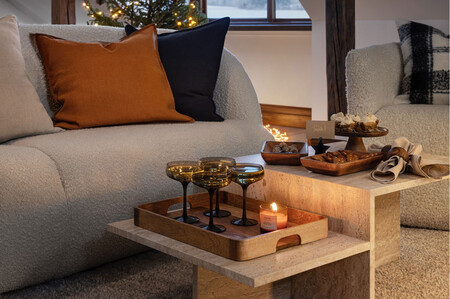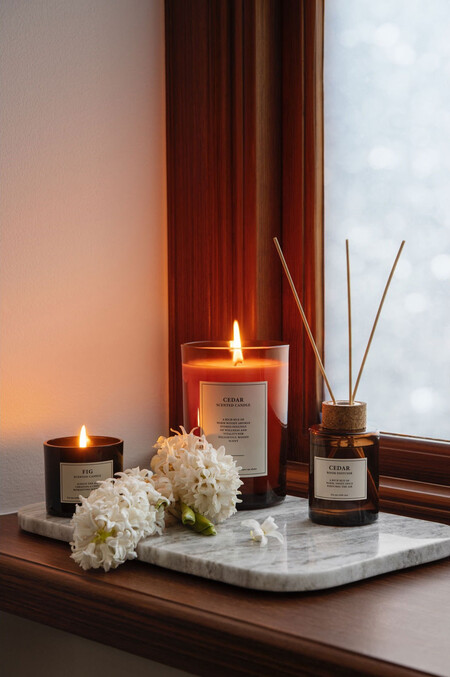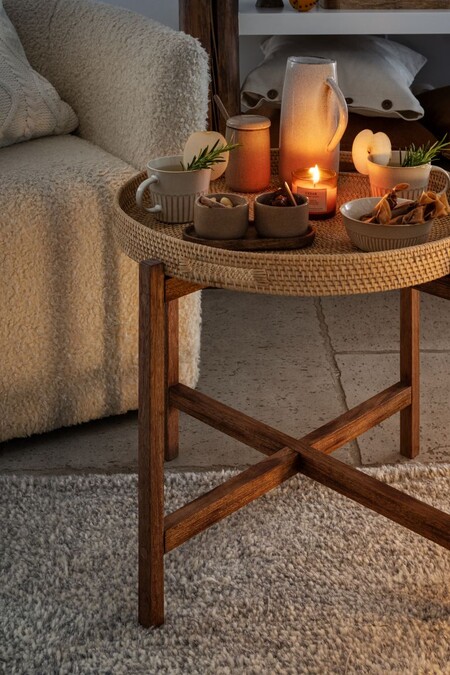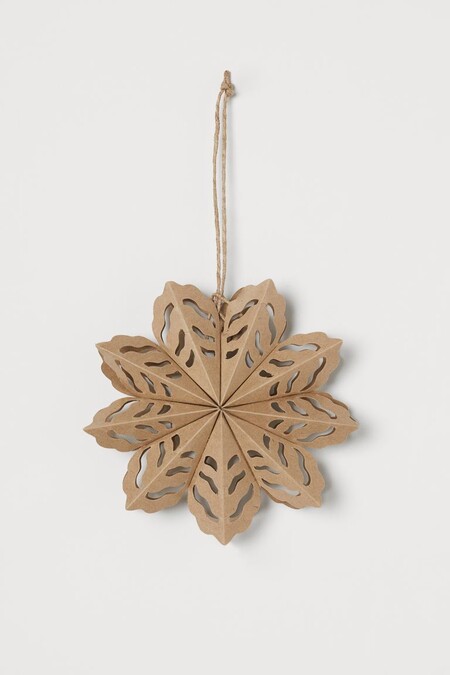 H&M Home. Paper christmas ornament € 2.99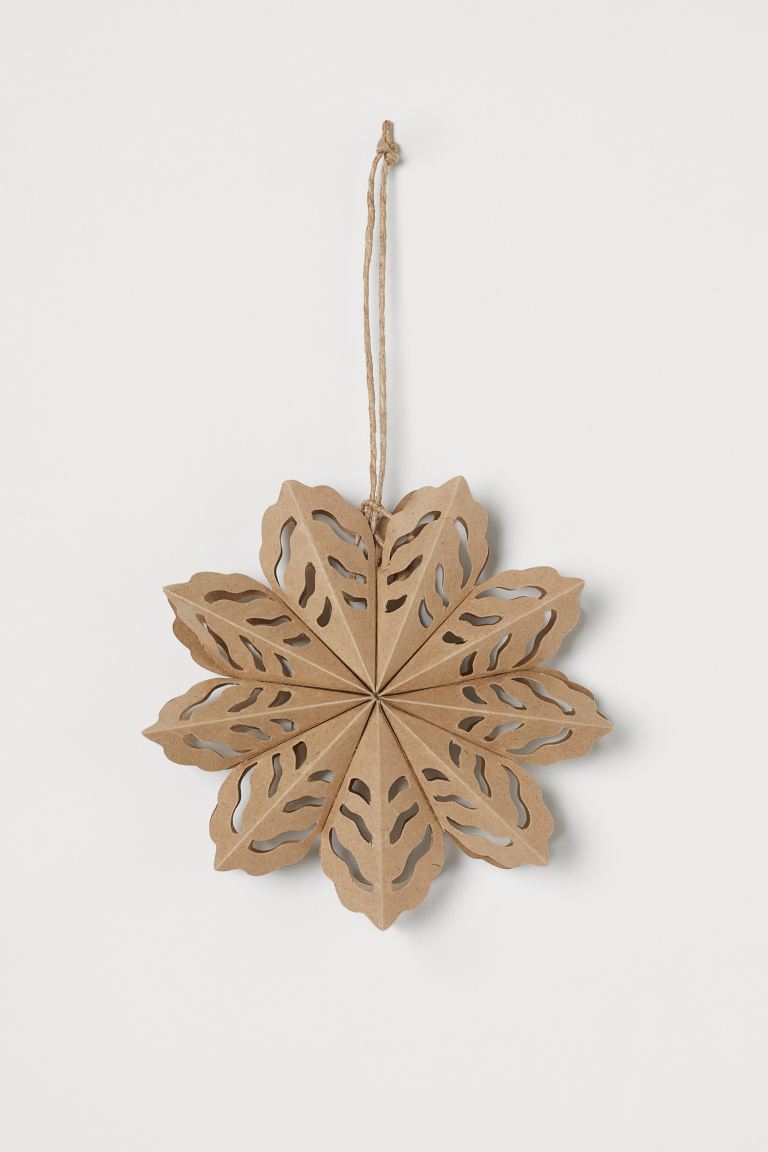 Paper Christmas ornament € 2.99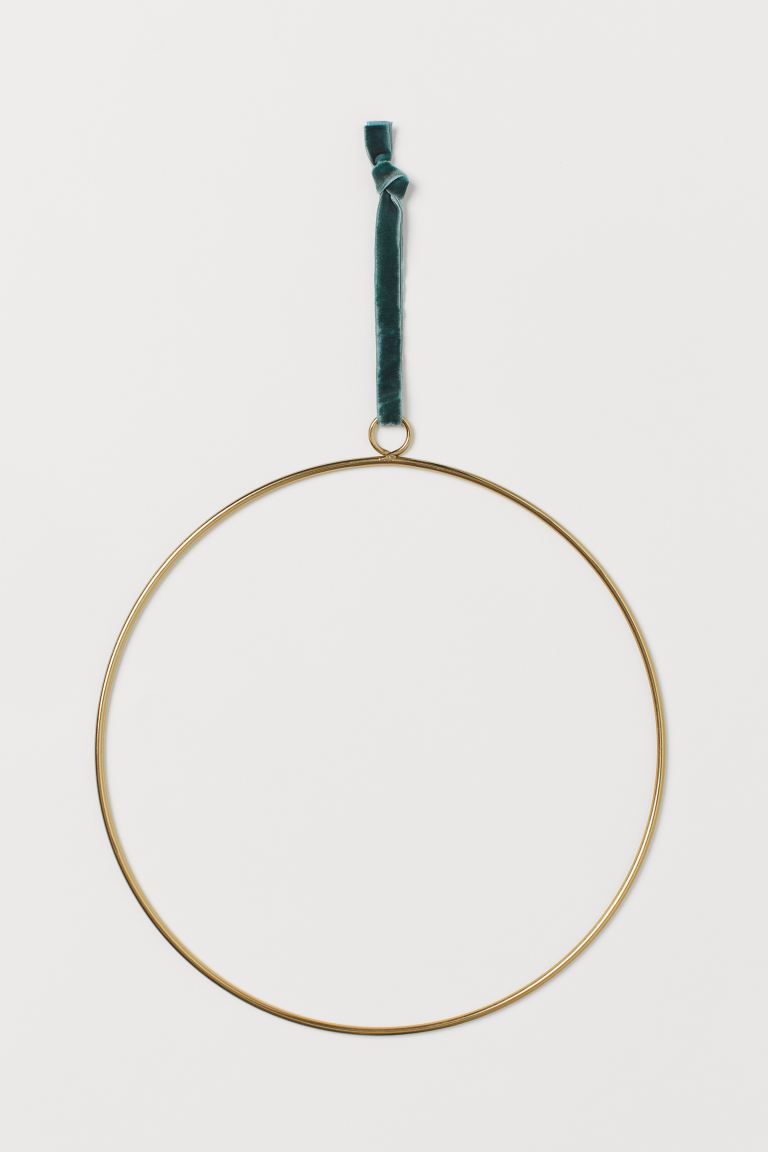 Glass bottle vase € 24.99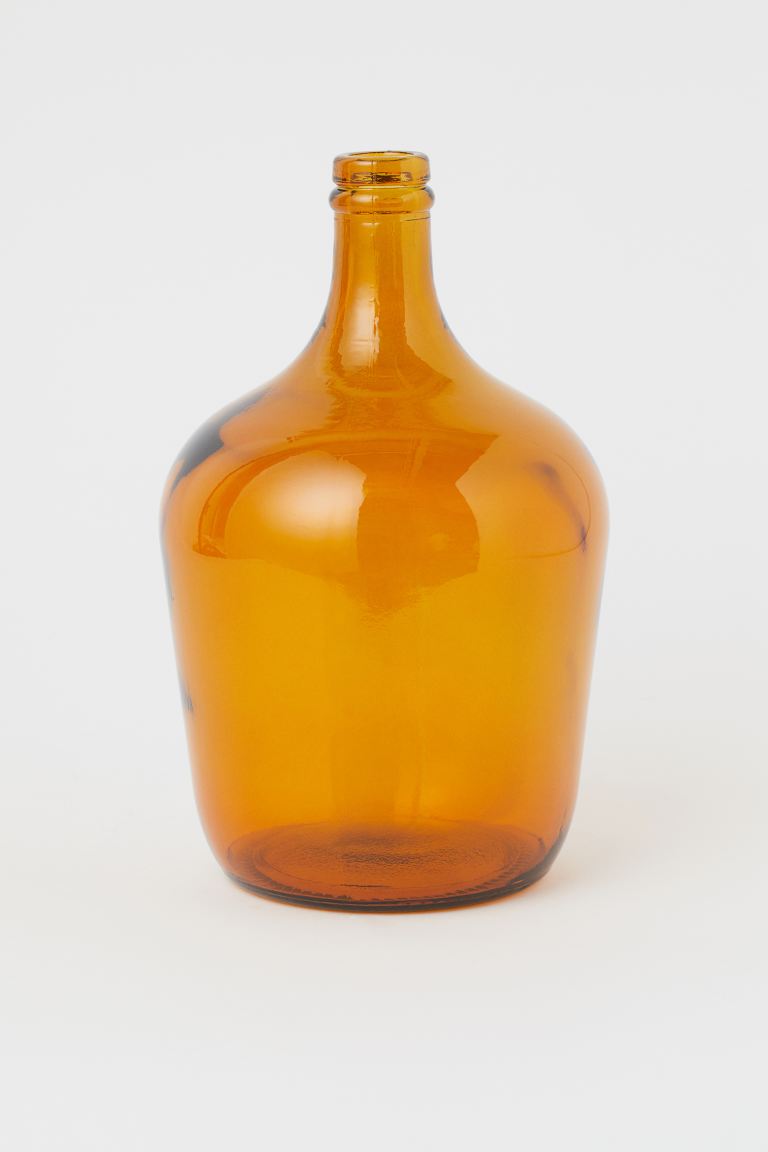 Glass bottle vase € 24.99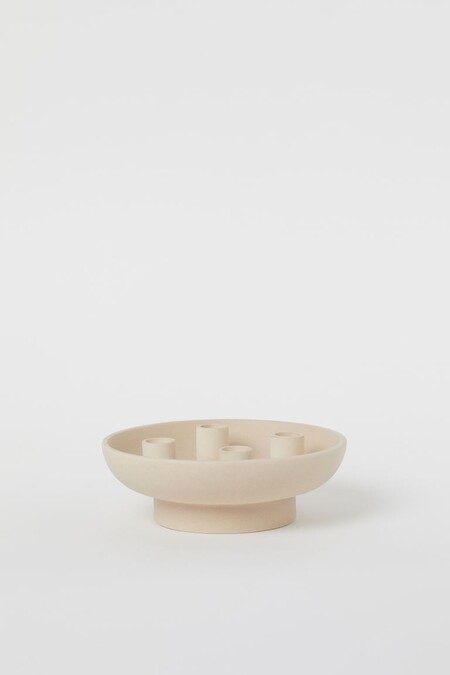 Ceramic round candle holder € 19.99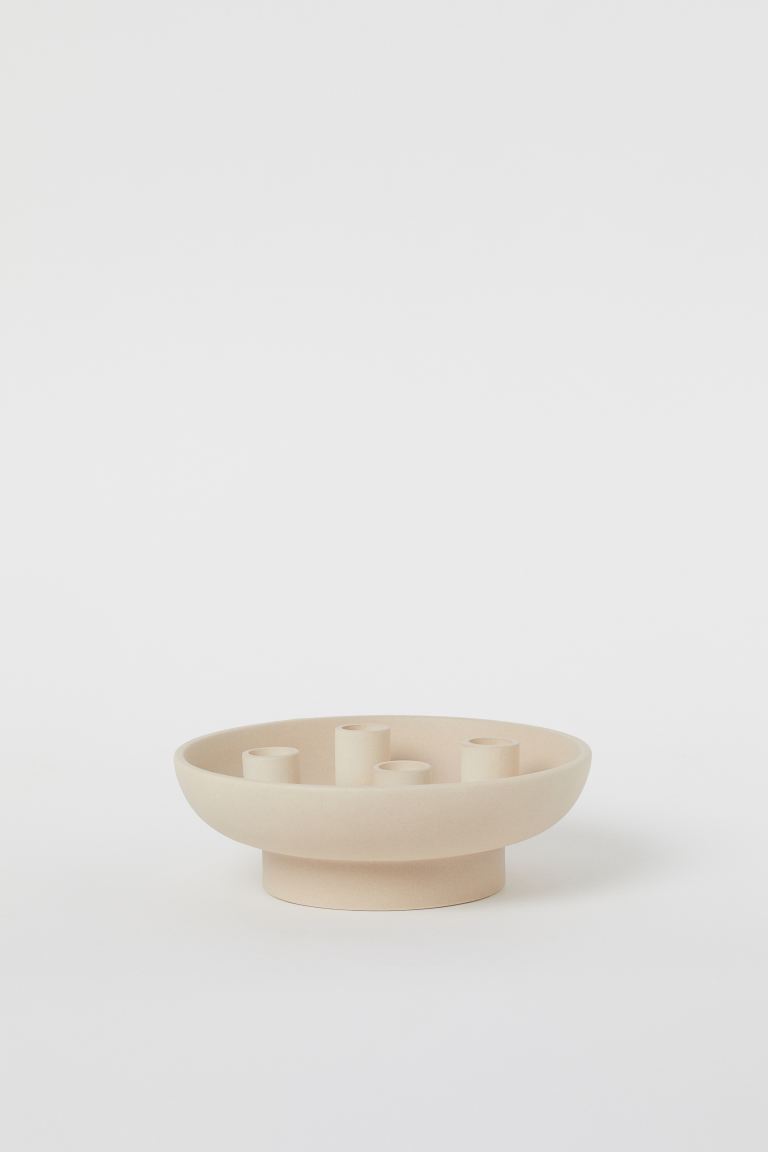 Ceramic round candle holder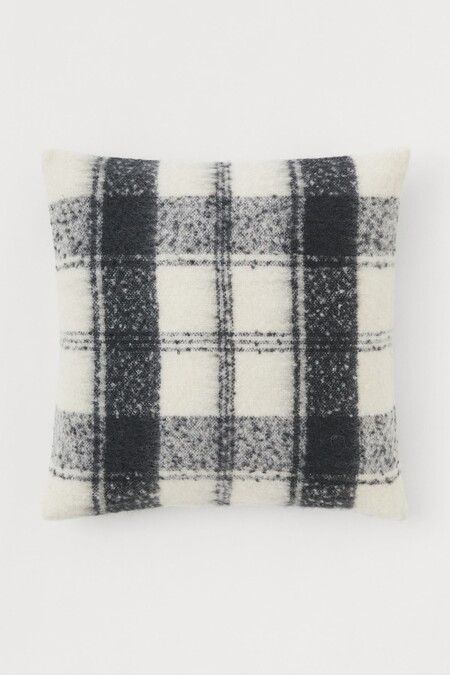 Cushion cover with wool € 19.99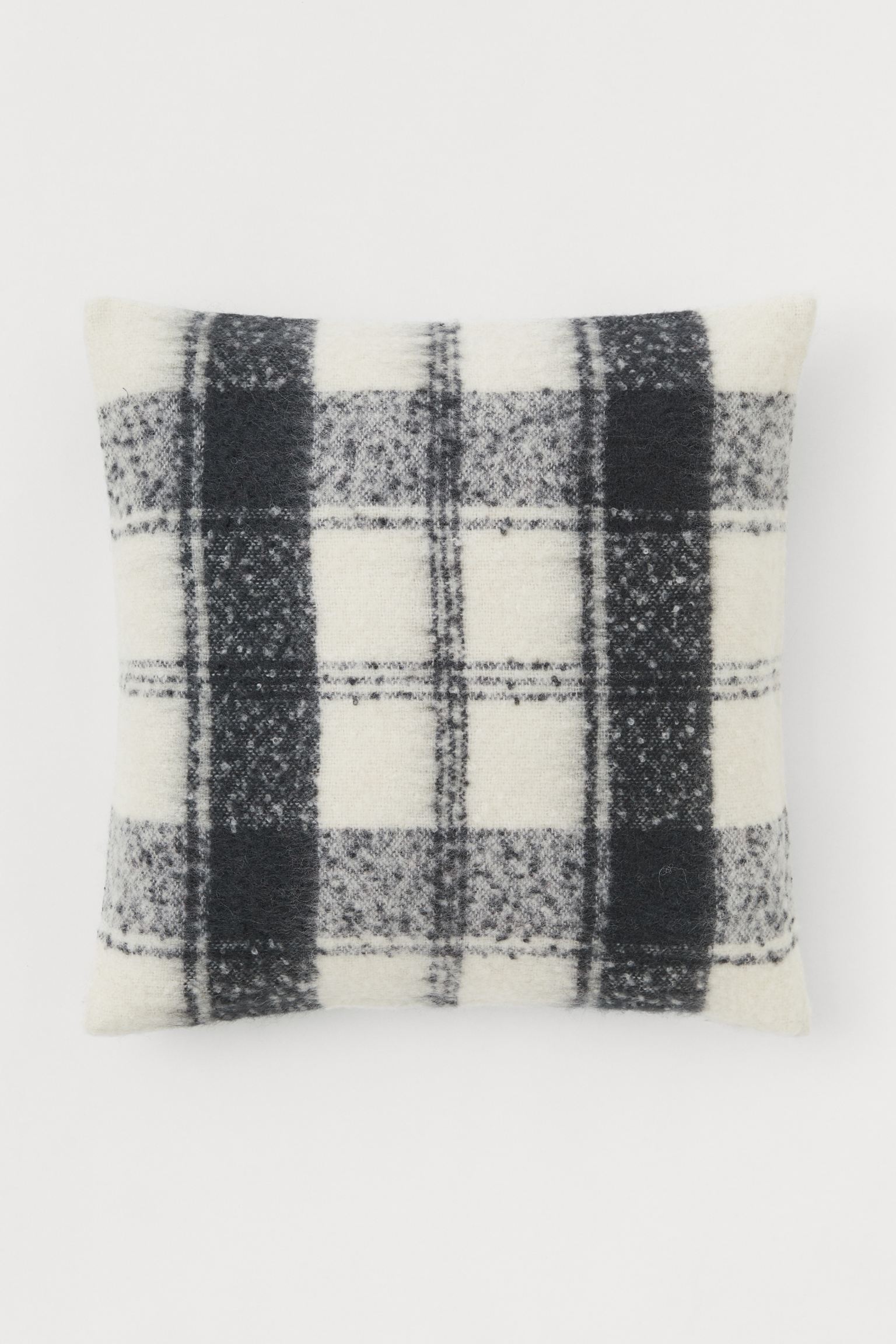 Wool cushion cover – Dark gray / White – 50×50 cm
Pack of 4 thick candles € 9.99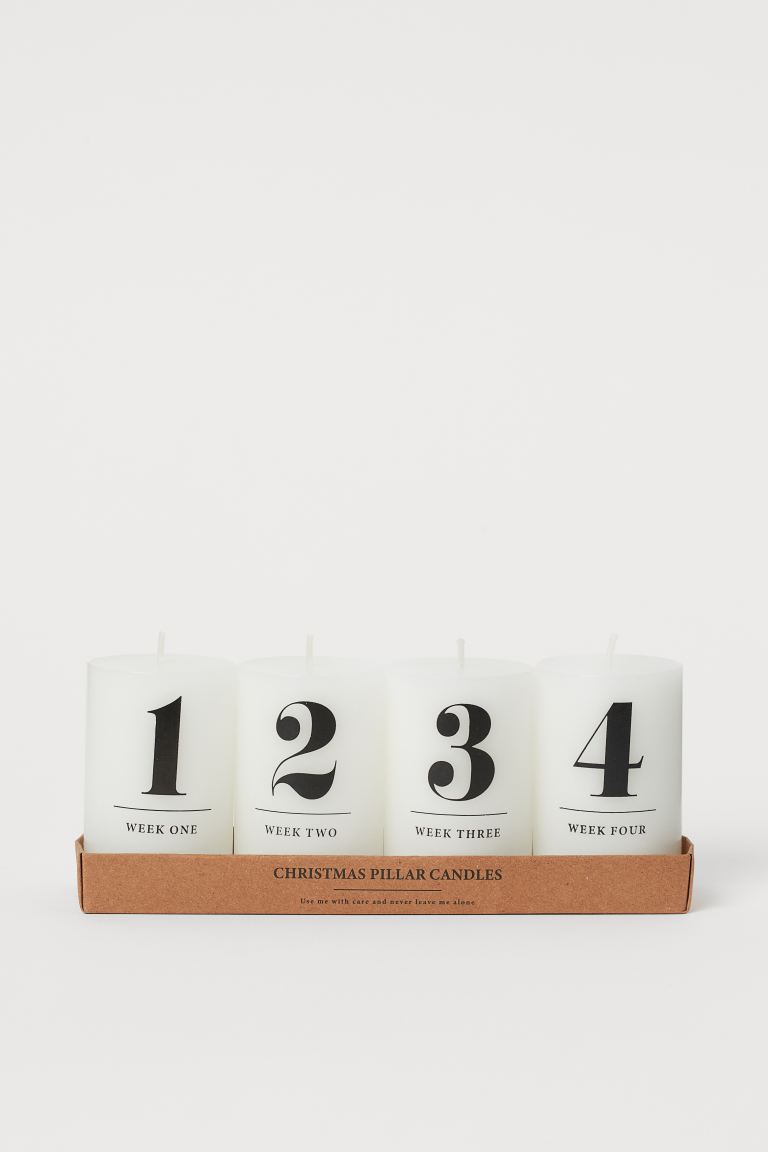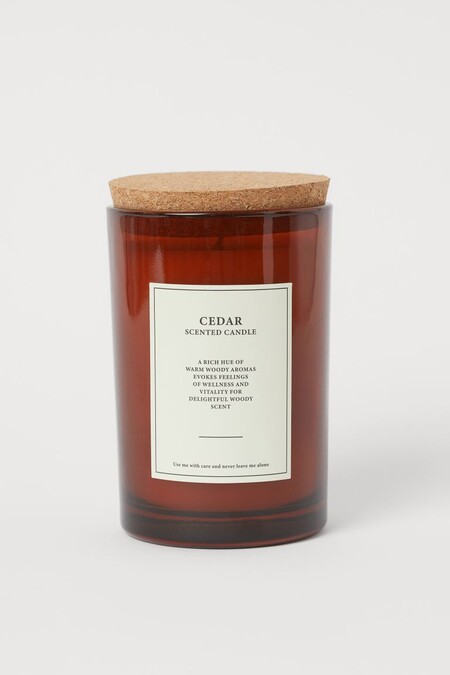 Large scented candle with tap € 14.99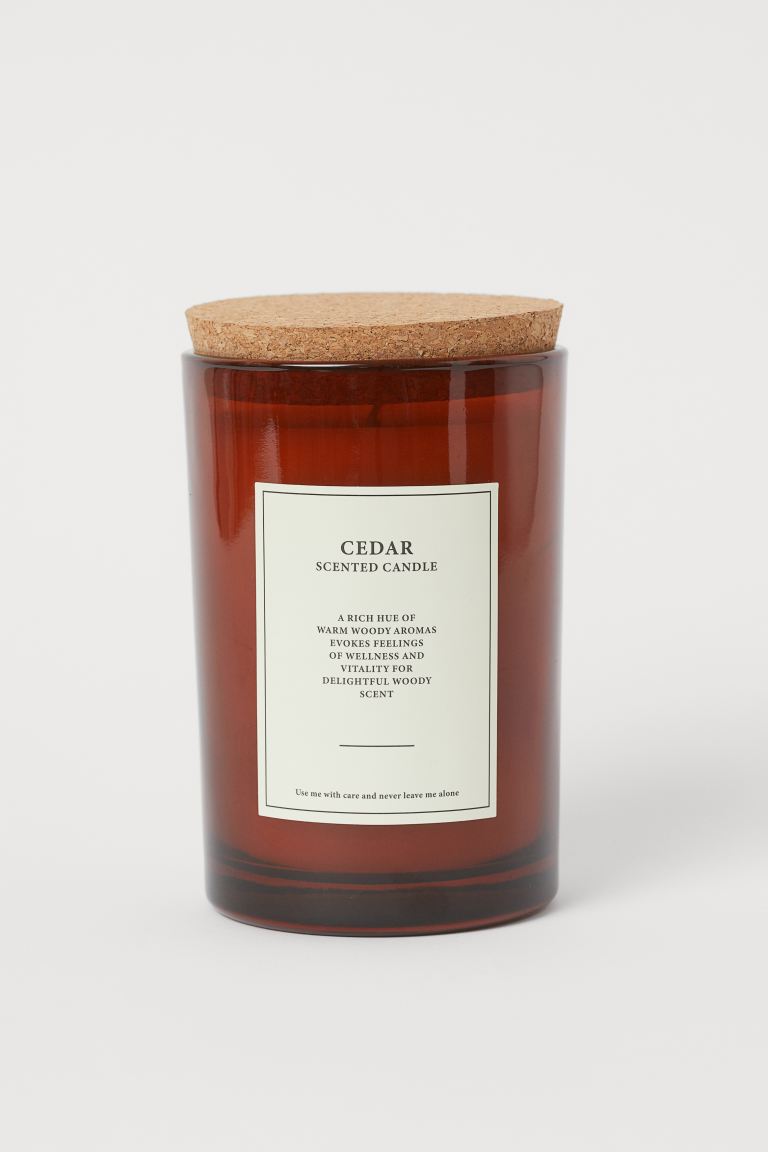 Large scented candle with lid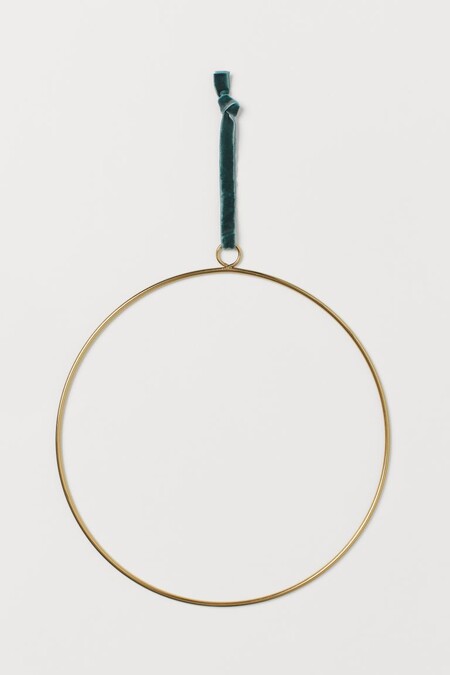 A beautiful metal ring to create your own crown for € 7.99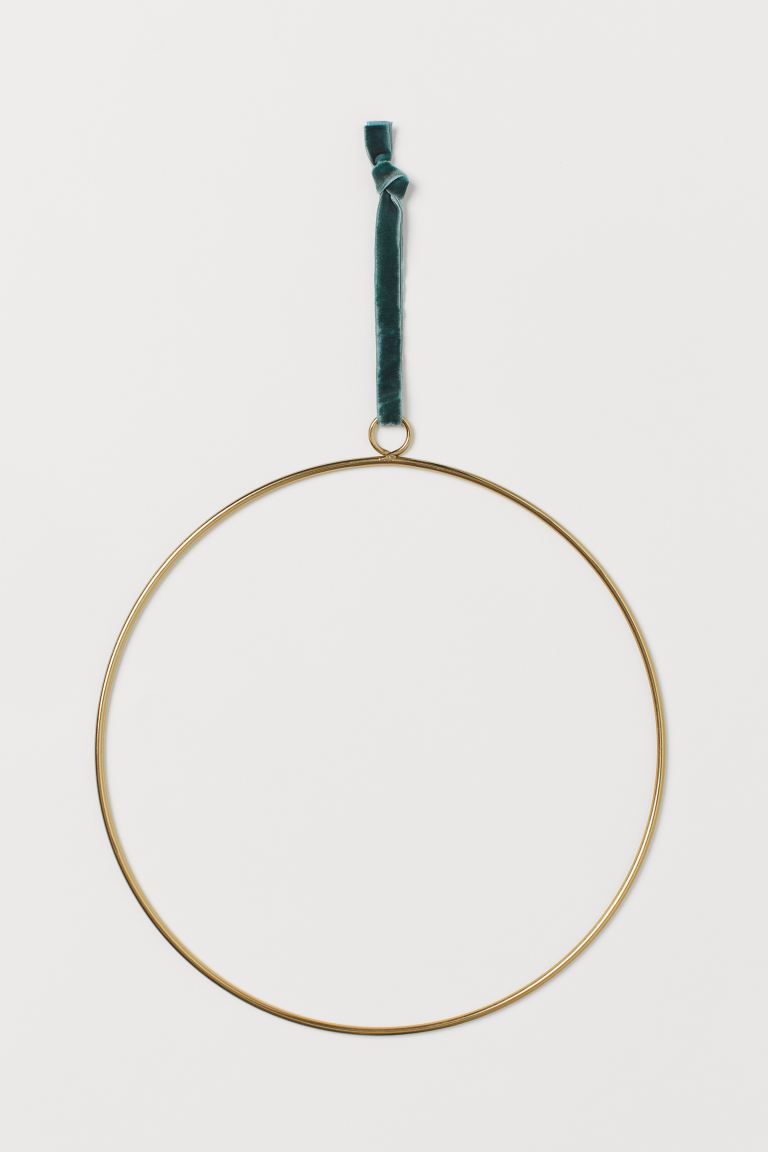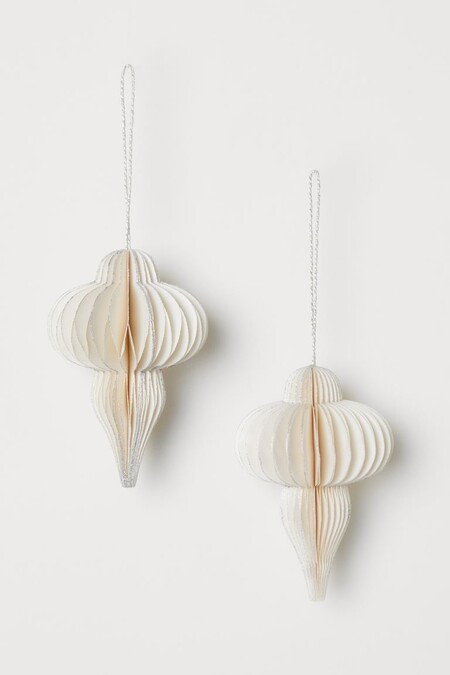 2-pack Christmas decorations € 4.99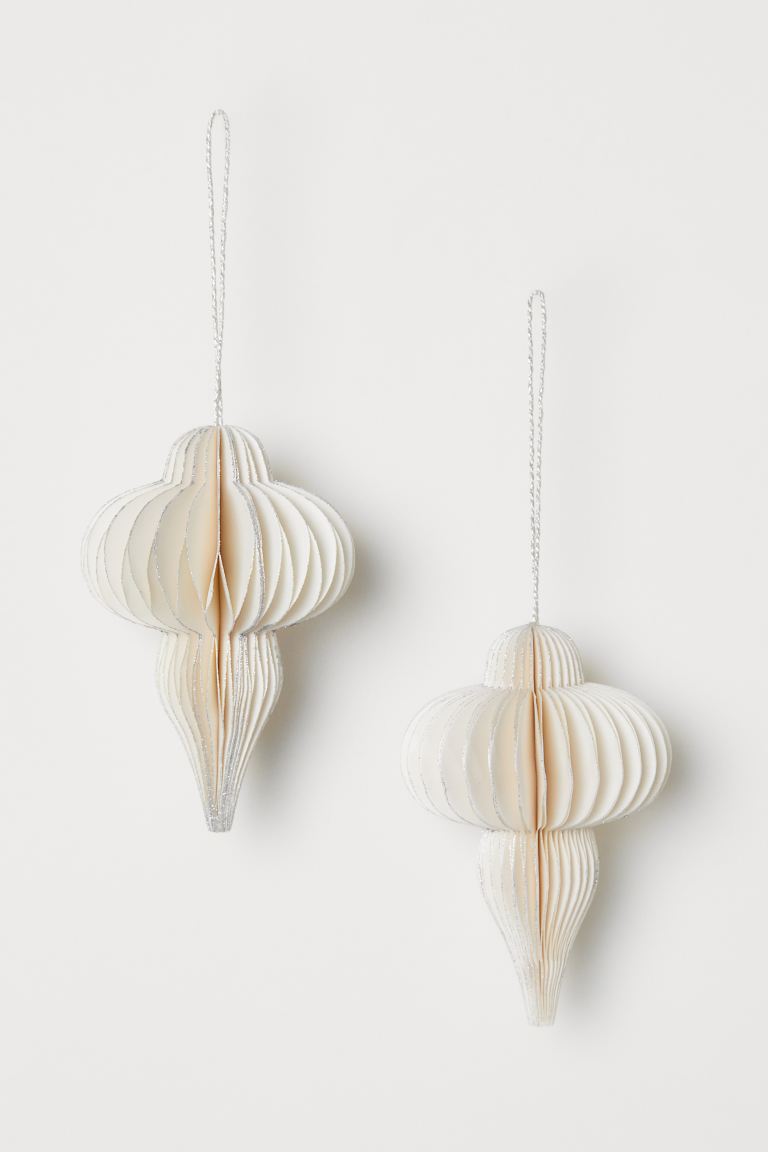 2-pack Christmas decorations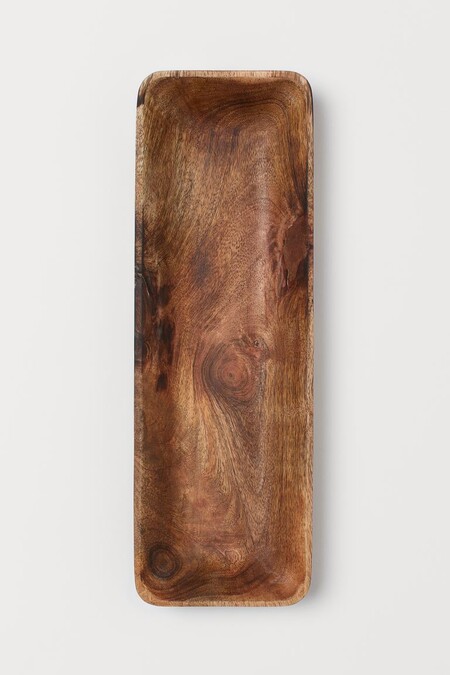 Long wooden tray € 17.99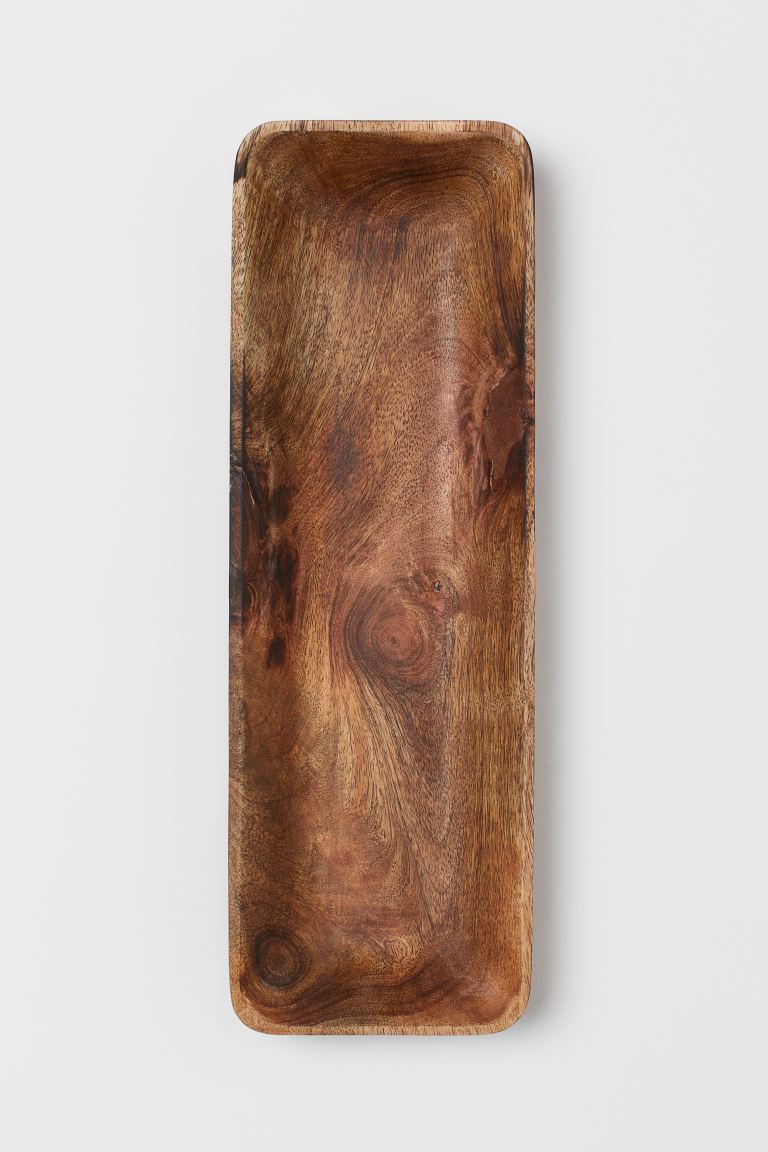 Similar in Decoesfera | H&M Home gives us the keys to decorate the library with a magazine result
The decorative week: relaxing environments, autumn inspiration, nature and a bit of teleworking