By bathroom accessories we mean towel racks, roll holders and other accessories to get a tidier and nicer bathroom, although without the need for any of them to pierce the walls.
The reasons for not wanting to nail furniture and accessories can be various. Either because of the respect that some people give the drill, for lack of it, or because they don't feel like starting to drill a brand new tiling, or better yet, the wallpaper over the bathroom (for those who dare with this covering).

That is why many choose not to use such a definitive system and look for alternatives (that there are) to do without unnecessary nails and holes. These alternatives are becoming more beautiful and practical.
The options that we bring you below are designed to rest on the floor, on the wall, or to hang on the door (we do not have the options to stick on the walls to continue respecting the walls). And they are not limited to stainless steel because alternatives are increasingly offered in more colors, textures and finishes.
We begin the selection with the classic ladder to lean against the wall converted into a towel rack.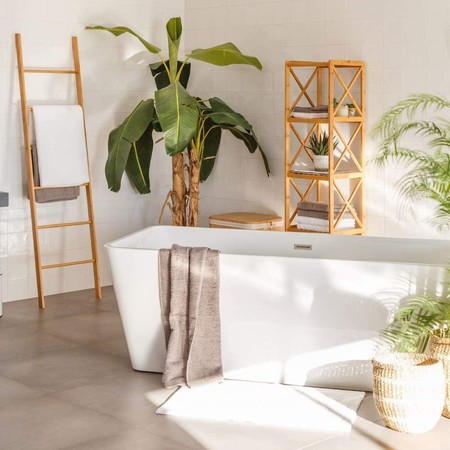 In this case of bamboo Lola Home for Amazon from 40.90 euros.
Nordic Brown Bamboo Stair Towel Rack for Bathroom Basic – LOLAhome
The towel rail ladder but with laundry basket included (which we like multifunction accessories), from € 47.58
Relaxdays Stair Towel Rack with Laundry Basket, bamboo, Beige-Gray, 33 x 43.5 x 139 cm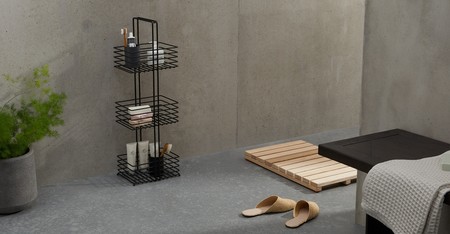 A lightweight floor shelf that is very easy to move from one side to the other (from the shower to the outside) when necessary. Made.
EXPRESS
Embla
Embla 3 Tier Metal Shower Shelf Black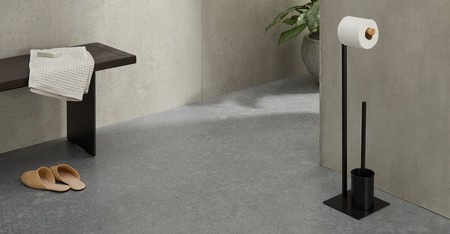 Also from Made, the Huldra roll holder than Includes a discreet and elegant built-in brush.
Huldra wood and metal toilet and toilet paper holder, black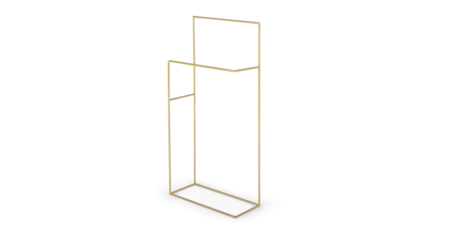 In gold or copper, this nice and light towel rack is the Bran model and is available for 85 euros.
Bran standing towel rack, brass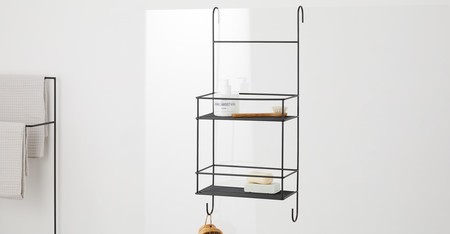 Without sacrificing design, this shower screen holder is available in gold (the one on the cover) and in black. Is Calypso Made model and is priced at 35 euros.
Calypso Calypso metal shower tray, black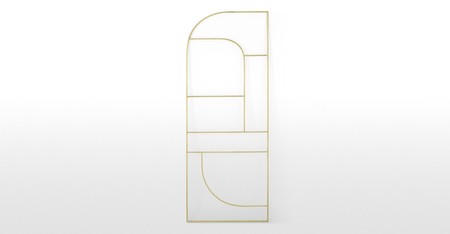 Sculptural design in this Made ladder brass towel rack, for 179 euros.
Vestar Vestar metal ladder towel rack, brushed brass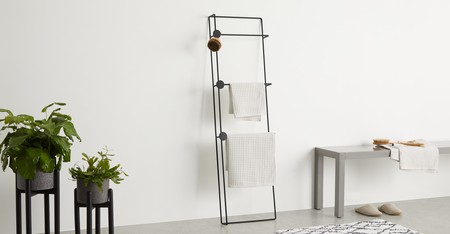 Towel rack and coat rack, also in Made for 109 euros.
Bran
Bran ladder standing towel rack, black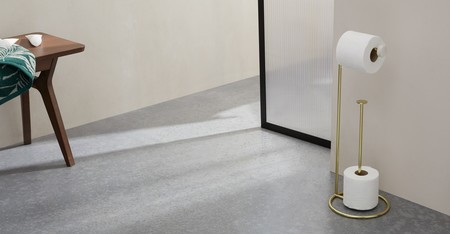 Another double roll holder, very practical and discreet by 45 euros.
Sakari. Freestanding holder for Sakari marble paper roll, brass
€ 45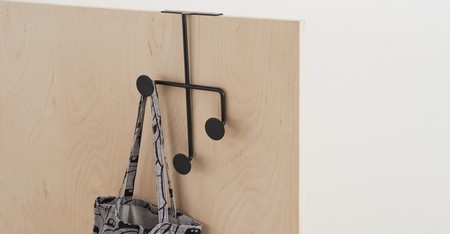 A practical coat rack for the back of the door for 45 euros.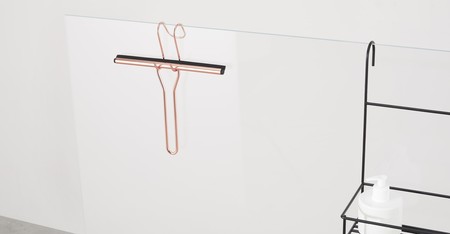 In brass or copper and by a price of 19 euros, this window cleaner will help you keep the screen clean and lime-free every day.
Lilo shower glass cleaner, copper
Cover Image Decor Aid
Similar in Decoesfera | Ideas for decorating (not just lighting), with sconces and pendant lamps in the bathroom
The bathrooms also under examination; how to refresh them with low cost accessories