We have to admit that we are very fans of the color black. It is a sophisticated, elegant color, with character … slowly, this tonality has been imposed in the decoration, even in spaces where it was not traditionally present. In fact, black is a perfect color for the bathroom. A space in which it has become essential thanks to small (but important) elements such as taps and bathroom accessories.
Elements that are stained black to join the trend of the moment and that contribute to transforming the bathroom into a space of well-being. And if you also want to join the fashion of total black, today we are going to show you how you can do it with Finish Studio from Noken from Porcelanosa Grupo, a carefully selected aesthetic that they apply to their products as if they were blank canvases.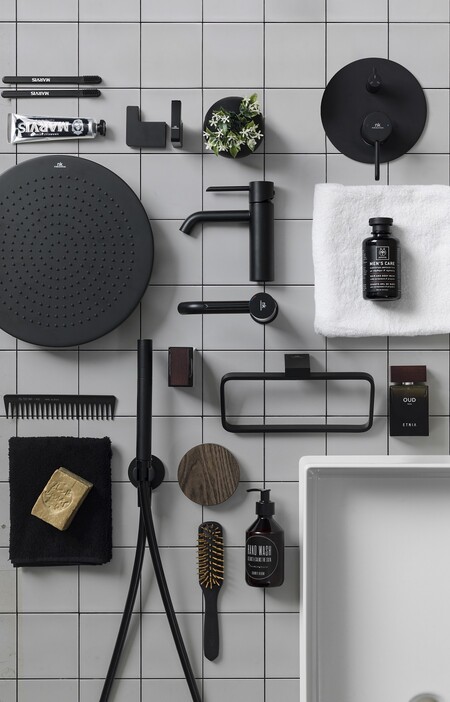 Matt black bathroom taps: conquering the bathroom center
To get an effect wow in the bathroom, and give it that sophisticated and modern touch that we like so much, it is best to use black in its proper measure, using it in items such as bathroom taps. The contrast with white bathrooms is perfect, since although they are two opposite colors, black absorbs light and white reflects it. The combination with gray is also ideal.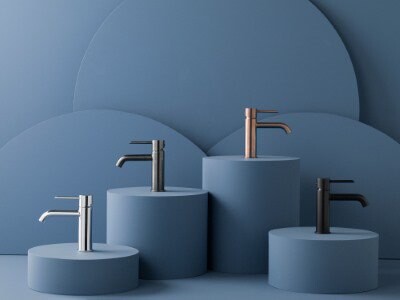 As an example, among the bathroom faucet models that we have been able to see on the Noken website to succeed with the total blackWe have loved the Round Faucet in a chrome, brushed titanium, matt black and brushed copper finish. Apart from their aesthetic appearance, these models have a design WaterForest that allow saving up to 89% of water by limiting consumption to a maximum of 5l / min. In addition, they also have the Noken Eco-Start cold opening system that activates the hot water flow only when the user needs it.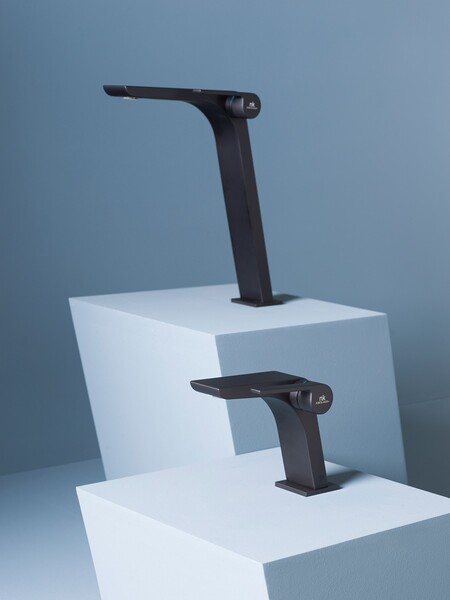 Of the designs that we have also seen among the black bathroom accessories we are left with the Oxo taps in black and brushed titanium finishes, for that modern and groundbreaking design they present, it also has a design WaterForest for its cold opening.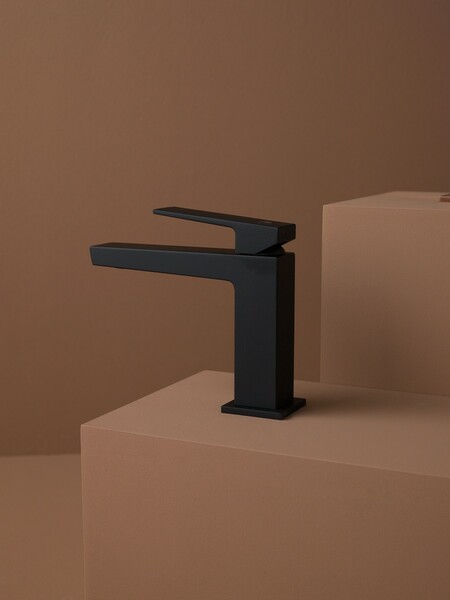 In this range of matte black we cannot forget the Square taps (although it is also available in chrome, brushed titanium and brushed copper), and also has a WaterForest design.
Matte black also sneaks into the shower
To ensure that total black floods your bathroom and that everything is perfectly integrated, in addition to the taps in the sink space, we can also transform the shower space thanks to bathroom equipment in matt black color.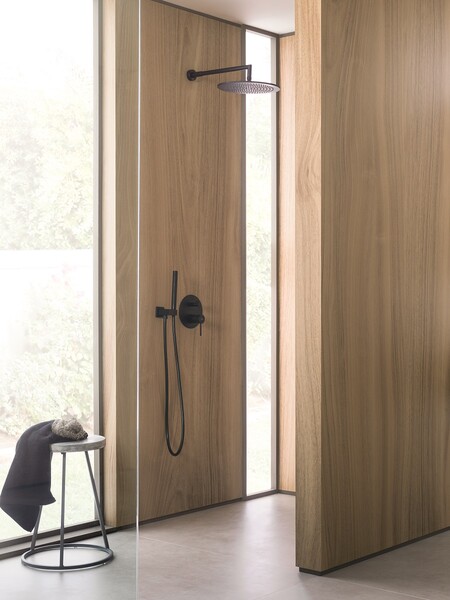 For this space, the shower taps Round Black and Round Slim Sprinkler perfectly match white tile, with Imitation wood ceramic wall tiles, or with marble look tiles. In addition, if you have to close the shower with a screen, the black profiles is another option to deepen the total black and that the bathroom is totally combined and is absolutely instagrammable.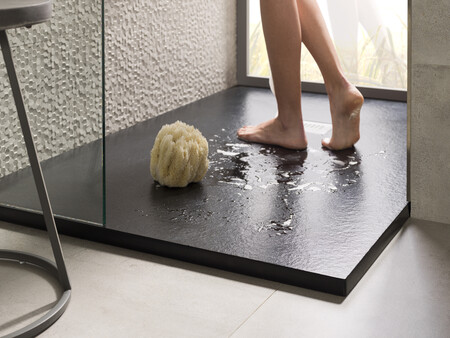 Another good idea for this corner of the bathroom is to install a black shower tray. The Slate model by Noken is available in matt black, with a Marquina Stone or Dark Concrete finish. In addition to being an extra-flat and light model, its composition is respectful with the environment, since it contains 60% recycled white marble, 30% eco-resin and 10% thermolite. In black, we have also found the Zen model, a model that has 45% recycled compact flax stem fiber.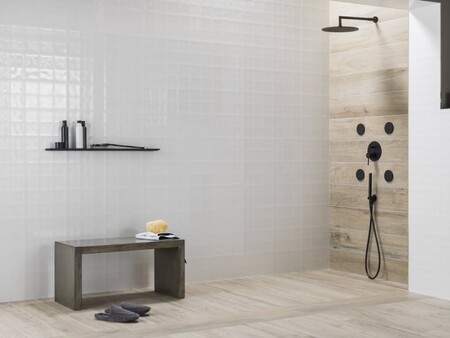 And to finish off the look in black, you can also install other details that complement it, such as a shelf, or accessories such as the towel rack, some hangers, or even textiles such as the towels themselves.
And you? Do you dare to join the trend of total black to dress your bathroom with the elegance and sophistication of this color?

More information | Noken
Has inspired us
Black rectangular shelf. Price on Amazon: € 26.99.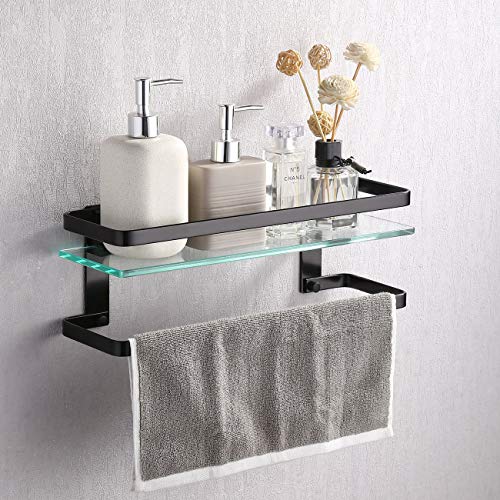 Umi. by Amazon Rectangular Bathroom Shelf Shower Shelf Extra Thick Tempered Glass 8mm with Towel Bar Organizer Wall Mount Matte Black Aluminum, A4127A-BK
Adhesive bath towel rack. Price on Amazon: € 15.29.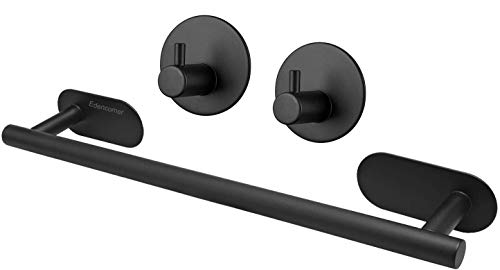 Non-Drill Adhesive Bath Towel Rack, Bathroom Towel Racks Stainless Steel Bath Towel Bar with 2 Self-adhesive Hooks (40 cm, Black)
Black stainless steel bath towel rack. Price on Amazon: € 65.99.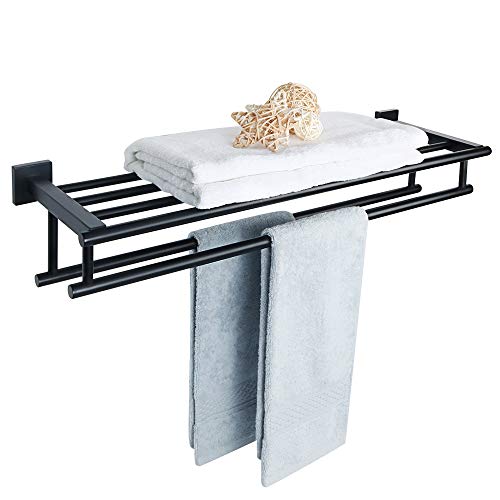 SAYAYO 28 Inch Double Towel Rack Bath Towel Rack, SUS304 Stainless Steel, Matte Black EGZ8070-B
Black bathrobe. Price on Amazon: € 34.90 – € 44.90.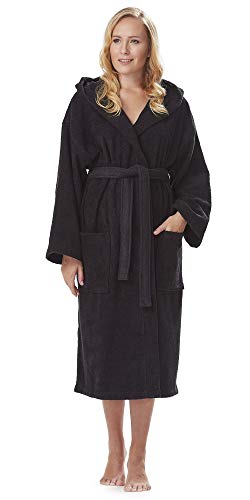 Arus – Bathrobe-Astra (S / M, Black)
Set of black towels. Price on Amazon: € 21.99.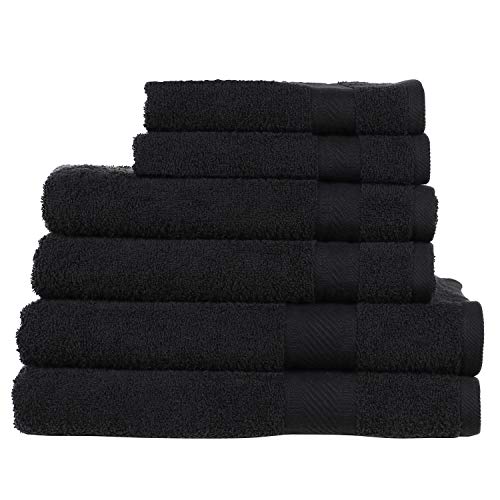 SweetNeedle – Daily Use 6 Piece Towel Set, Black – 2 Bath Towels 70×140 CM, 2 Hand Towels 50×90 CM, 2 Wash Cloths 30×30 CM – 100% Cotton Ringings, Heavy Weight and Absorbent
Black stainless steel toilet roll holder. Price on Amazon: € 13.99.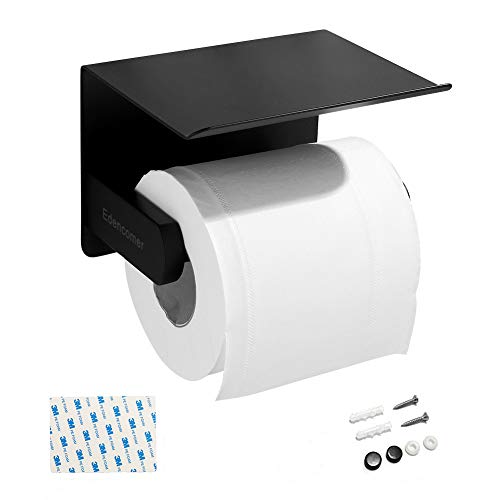 SUS 304 Stainless Steel Bathroom Roll Holder, Adhesive Toilet Paper Holder with Smart Phone Shelf (Black)
Small toilet bucket with pedal opening. Price on Amazon: € 9.12.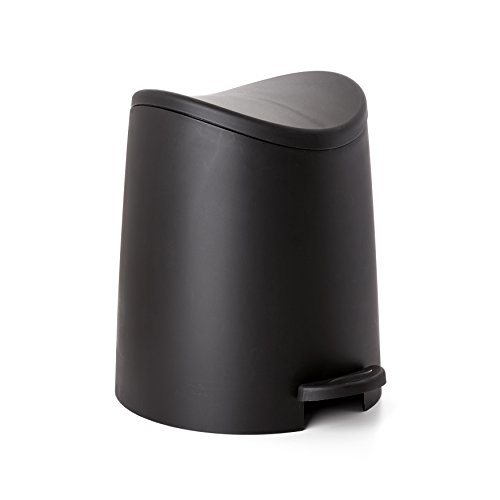 TATAY 4470027 – 3L Small Bath Bucket with Pedal Opening, Black, 19×22.1×0.41 cm
Bathroom accessory set with trash can, soap dish, soap dispenser, glass, toothbrush cup and brush. Price on Amazon: € 30.91.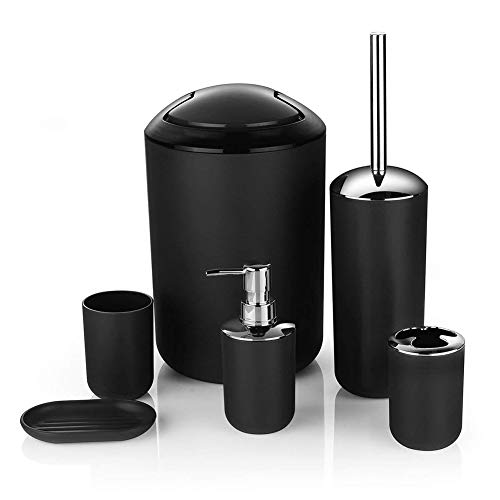 YYEWA 6 Pieces Bathroom Accessories Set, Trash Can, Soap Dish, Soap Dispenser, Cup, Toothbrush Cup and Brush, Black, setof6