According to Habitissimo's 'State of the Reform Sector Report', the demand for home renovations has increased 48% this summer in July 2020 compared to July of the previous year.
The cause, (evident), has been the great amount of time that we have been forced to spend at home during confinement and that has revealed the needs and shortcomings of our homes. One of the rooms whose state determines the comfort in a house to a greater extent, is the bathroom. Having a bathroom with updated toilets or at least that work properly, and in which there is room to store and organize the accessories that are used daily is essential to achieve a comfortable house.

The reform of a bathroom is not only a question of aesthetics. The reform of a bathroom improves the quality of life in the home. From the Geberit group, industry leaders and specialists in sanitary ware and bathroom technology, they advise us to give priority to the bathroom renovation to get that desired place to relax and forget about everything for a while every day
And for those who have a hard time carrying out this reform, they offer us some advice on things to take into account so that the final result is the desired one.
In the bathroom, the fewer items visible the better
There is usually no excess space in the bathroom, so the fewer elements there are, the more visually harmonious the result. Disposal of the bidet (and replacement by other systems such as the Arab bath), or do disappear toilet cistern placing it behind the wall are some issues that can be assessed in the reform.
By recessing the cistern into the bidet you get more space, an unbeatable sense of order and spaciousness – even in the smallest bathrooms – and minimize annoying filling and discharge noises of the water until almost disappearing.
To ensure that the recessed solution will not cause problems, just two recommendations: seek a good professional for the installation and opt for quality brands when choosing the cistern.
Geberit Duofix concealed cistern system from 220.69 euros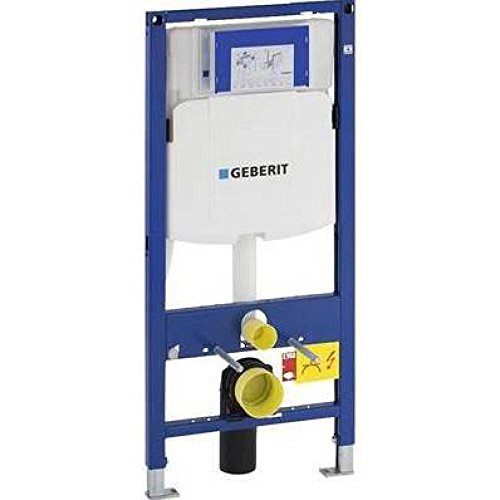 Geberit UP320 Duofix 111300005 – Tanker for dry construction
And a white push button system (shiny chrome) € 51.38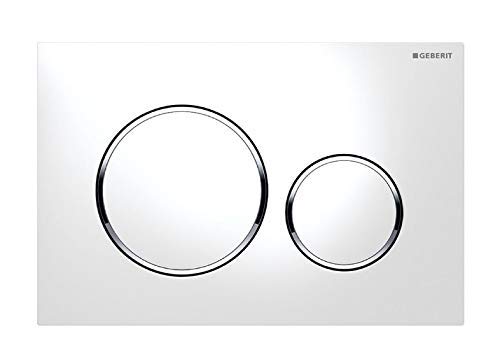 Geberit 115.882.KJ.1 Pushbutton, white (shiny chrome)
Go for light colors and smooth surfaces
Clean and hygienic spaces help relax the mind. Light colors, surfaces that are smooth or as smooth as possible, (with large tiles) that minimize the number of continuous joints or linings (like microcement) for floors and walls they make cleaning easier and help keep the bathroom clean for longer.
For the same reason, Geberit recommendsegir furniture and toilets suspended or flown to leave the floor free of obstacles. If you also choose toilets with a dirt-repellent coating and a rimless toilet inside, such as the Geberit Rimfree design, hygiene and wholesomeness are assured.
Everything in order in the bathroom with space to store things
To create a harmonious space, Geberit also considers it important that everything is in order and that everything has its place. His proposal is to place bathroom furniture with smart storage to find everything the first time: vanity units with practical drawers and sliding trays and tall cabinets that take advantage of vertical space getting a lot of storage space with few elements.
And, very important, make sure that the doors and drawers of the furniture have soft opening and closing systems so that no noise
distort the moment of relaxation.
Long washbasin model (1595x350x473 mm) with two large drawers and integrated washbasin by Geberit in gray-gray lacquer € 1,161.46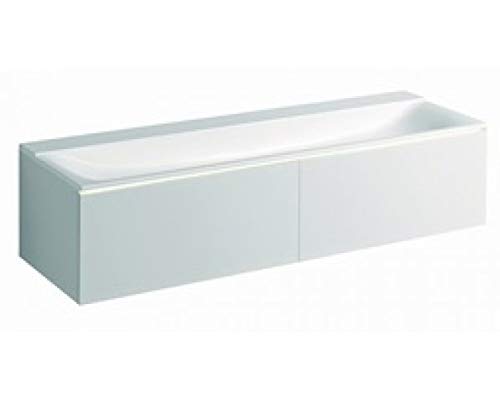 Geberit Xeno 2 undermount unit 500.348, 1595x350x473 mm, 2 drawers, for Washbasin on Mineral Material, Color: Matt gray lacquer – 500.346.00.1
To take advantage of the vertical space, a white bathroom column with measures: 30 x 85 x 25 cm deep from € 32.95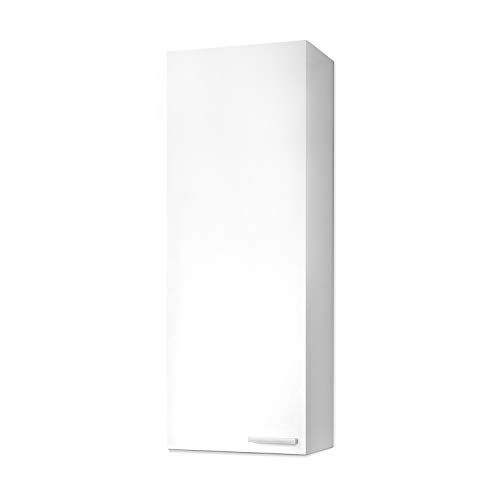 ARKITMOBEL 305270BO – Koncept Washbasin Cabinet, Bathroom Column Finished in Glossy White Color, Measurements: 30 x 85 x 25 cm Deep
Good lighting
When designing the bathroom, do not forget fundamental issues such as a good integrated lighting in mirror with choice of direct or ambient light, a bit of music, a careful decoration (why not, a bit of art?) and a comfortable seat, if space allows, will be a plus to turn it into an oasis of well-being.
For the bathroom, 50 cm round backlit mirror € 110.14
L&ED Round Backlit Mirror, Wall-Mounted LED Illuminated Bathroom Mirror, Touch Button + Fog + Time / Temperature, Modern Vanity Mirror
Via Geberit
Similar in Decoesfera | Eight mistakes to avoid when designing your bathroom
The ten best plants to live with in the bathroom