The most elegant and sophisticated of the bathroom sinks they are one-piece sinks in which the sink is integrated into the countertop piece. Who says stone says Corian, Silestone, quartz or porcelain because any material that imitates natural stones and their finishes is worth it. Going a little further, we even accept sinks built into a concrete piece in this type of category.
Example of a concrete washbasin with an irregular finish such as the shower, reinforcing the natural or rustic style of the bathroom.
This type of stone sinks they stand alone (to look like they deserve) or on some custom furniture but they will undoubtedly be one of the great protagonists in the bathrooms that are lucky enough to have one.
The sinks in one piece They show that life beyond furniture sinks or countertop sinks, although one of their drawbacks is their price (because they are usually made to measure), there are some exceptions (some of which we will show you at the end).
Due to their style and price, they seem more suitable for bathrooms in master bedrooms or well-kept courtesy bathrooms. Like the stone is a trend for bathrooms looking for an elegant aestheticThe closer the stone finish is to current trends, the better. And by trends of the moment we mean, for example, to black marble or the onyx finishes.

Here are some sinks to sigh for.
Onyx sinks
From pink onyx in the shape of a large sink or what is the same, all the trends of the washbasin concentrated in this piece.
The green onyx on the foot and the upper stone integrating the sinks.
Black marble sinks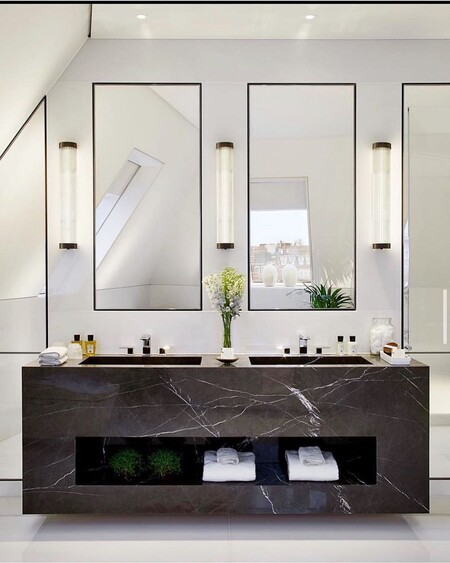 White marble sinks
He As Interiorista project for Casa Decor 2019 This Neolith basin was that important.
Washbasins with natural stone finishes
The stone finish taken to the extreme because the stone covers walls, bathroom doors …
Microcement sinks
With natural and matte finishes, we include this category with which to show off such beautiful sinks.
It has inspired us:
Although the most normal thing is to make custom pieces by porcelain and ceramic houses, there are some pieces that are already sold in one piece and at very reasonable prices.
A cream marble finish washbasin of Festnight of 45X30X12 cm for sale on Amazon from € 96.60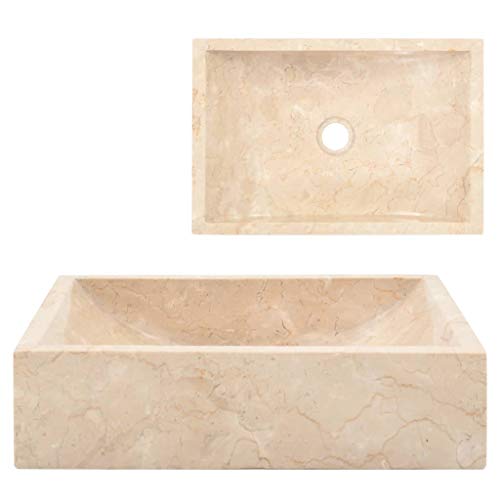 Festnight Bathroom Sinks Countertop Sink Basin 45X30X12 Cm Cream Marble
In black marble in Vida XL price before € 128.99 and now 98.99 €
45x30x12 cm black marble washbasin
De Sklum concrete washbasin zira marble finish € 127.95
Cement washbasin with Zira Marble finish
Similar in Decoesfera | Mini shallow basins for the bathroom that do not renounce design
The countertop sinks and the colored sinks are the most desired and avant-garde at this time for the bathroom (and if they are pink better)
Cover image @bathrooms_of_insta