Comfort in the bathroom is offered by details such as the bathtub and / or shower taps because depending on their performance the showers will be more pleasant and comfortable.
The aesthetics of the bathroom matter, and a lot, because the choice of some tiles or others, or of a washbasin cabinet can transmit different sensations (luxury, cleanliness, design, comfort …) but surely these will fade right away if you have to shower every day in a shower with a fixed head or in a shower in which the search for the perfect temperature is a daily battle.

Something unnecessary in the times of thermostatic showers (in which one control regulates the flow and the other the temperature) which, in addition to being more efficient, also save water because water is not lost unnecessarily trying to find the right temperature.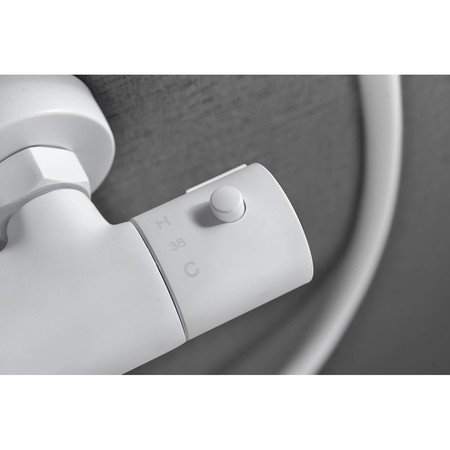 Of course, we also want (and need) spray showers, to be able to choose between the manual tap and the shower effect. AND wall or wall installation, to be able to brand new shower without annoying works.
Wall-Mounted Shower Sets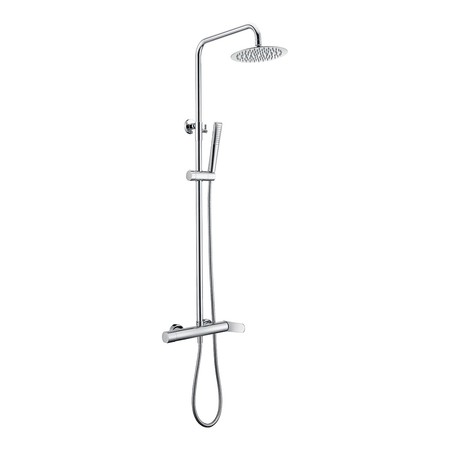 With an interesting 15% discount at El Corte Inglés we start with the Denmark single-lever model from Imex, price before € 179 price now € 152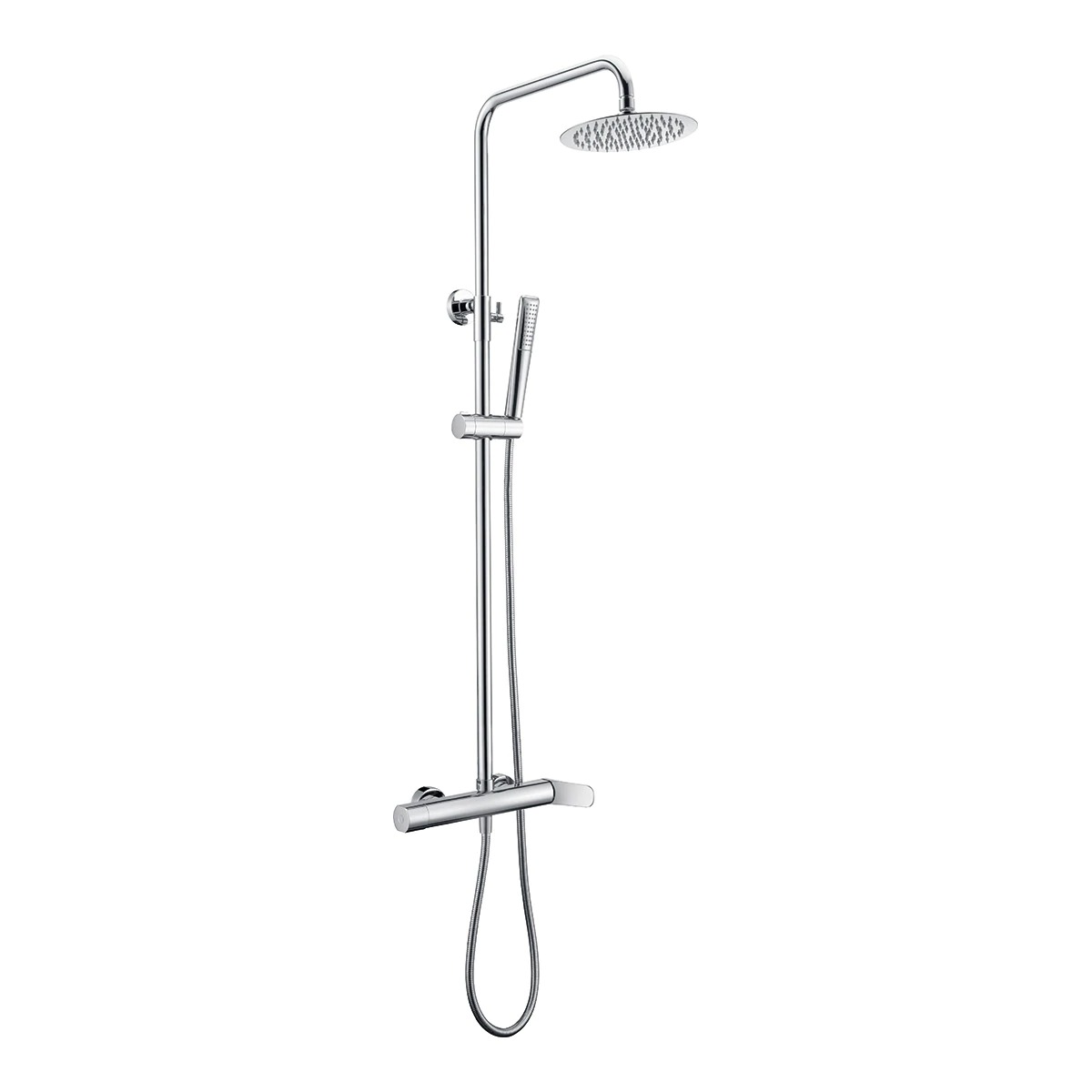 Denmark Imex shower set with mixer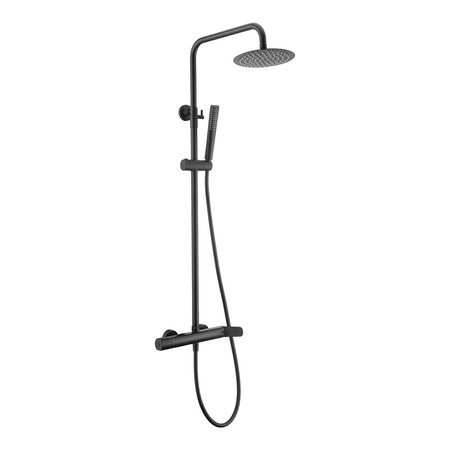 The same model but in black for which a design plus is paid. Denmark Imex shower set with mixer also with a 15% discount, price before € 209 price now € 177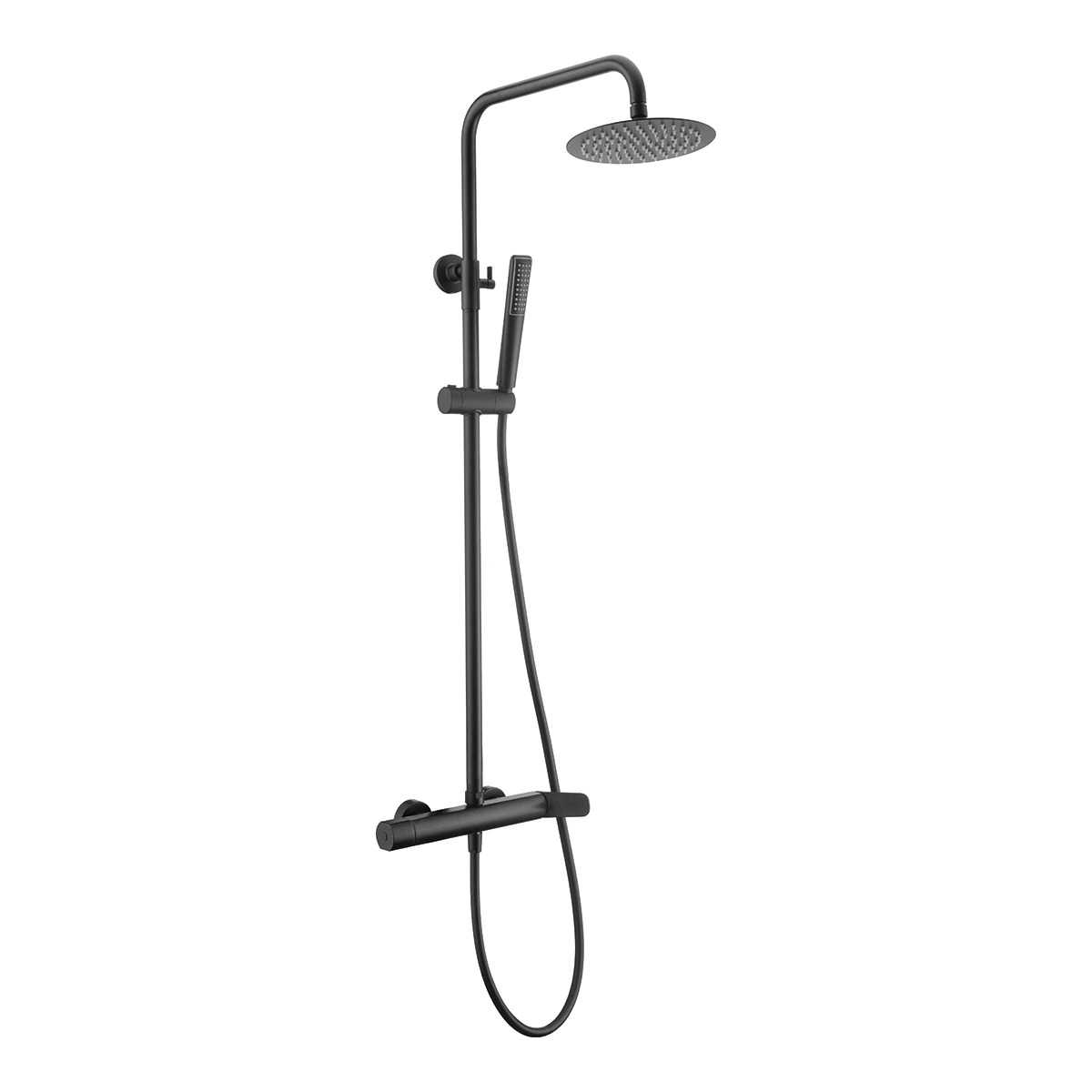 Denmark Imex shower set with mixer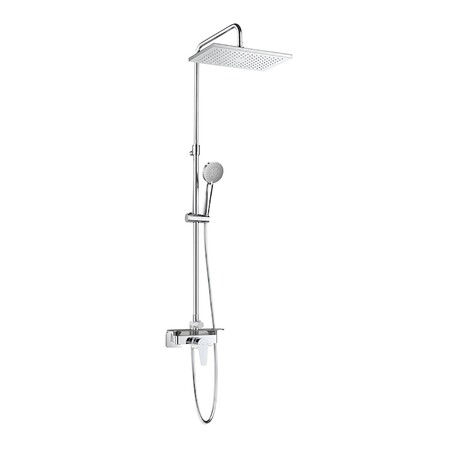 A model of high-end. Shower set with single lever Even Roca with single lever and adaptable shelf with adjustable height from 87.5 to 127.5 cm. It also incorporates adjustable shower arm and shower head with rain function. They include thermostatic taps, a multifunction hand shower and a large shower head with round and rectangular versions € 499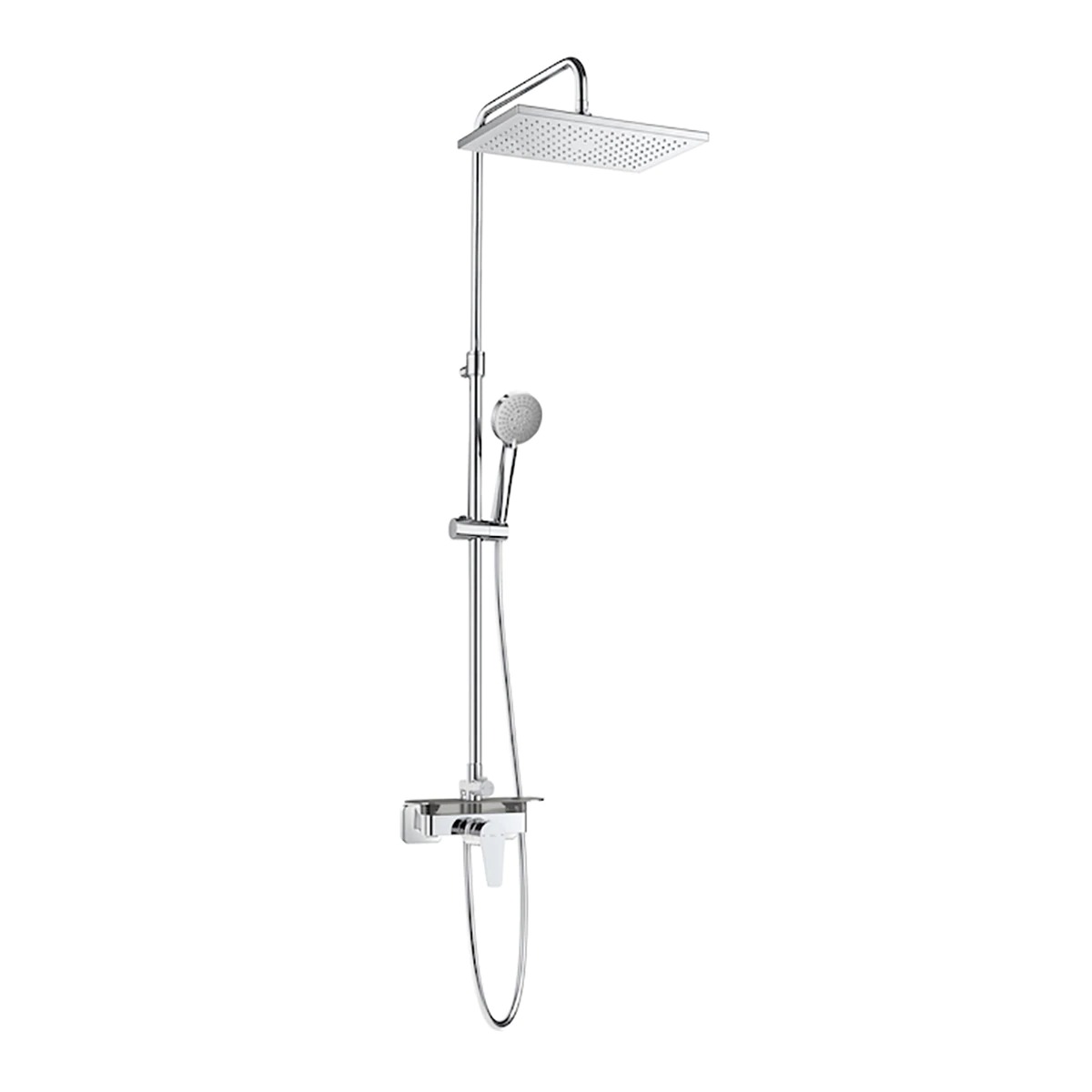 Even Roca shower set with mixer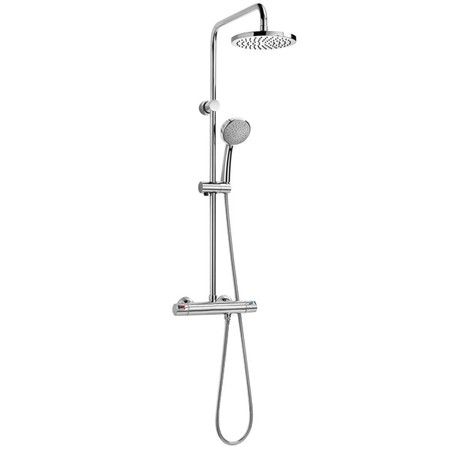 Victoria Roca shower column with a 15% discount price before € 379 price now € 322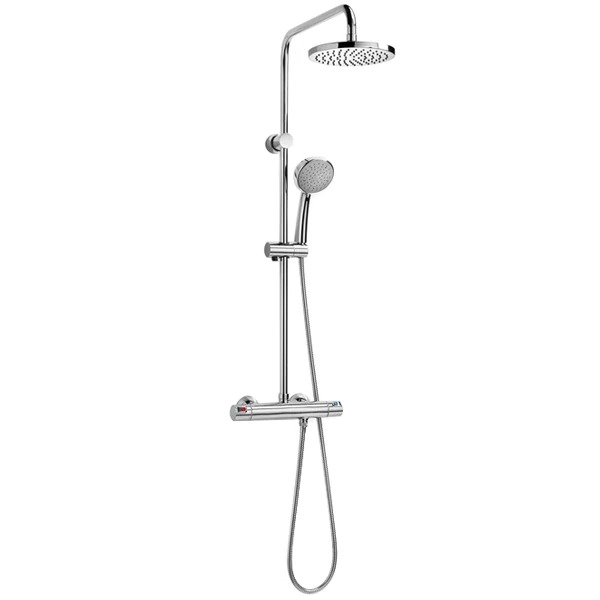 Victoria Roca shower column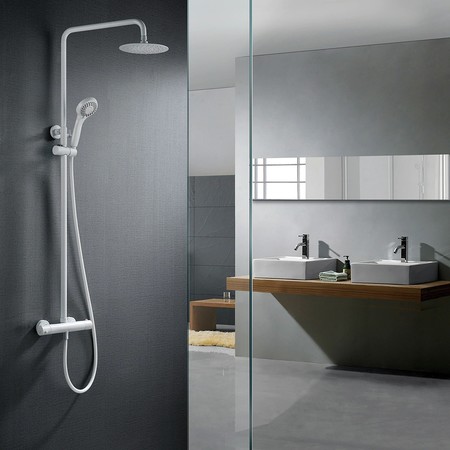 In white, London Imex thermostatic shower set € 239 in El Corte Inglés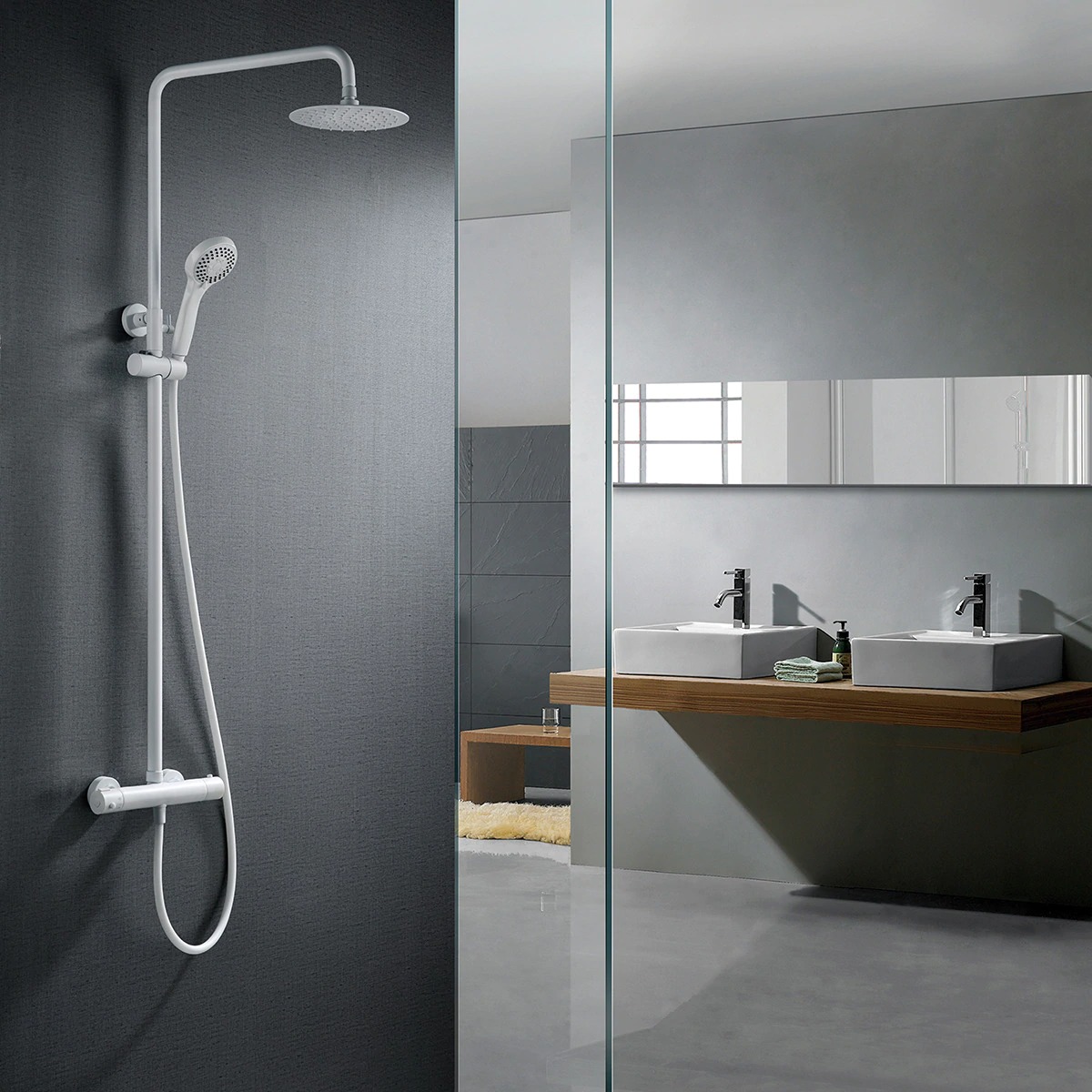 London thermostatic shower set in matt white Imex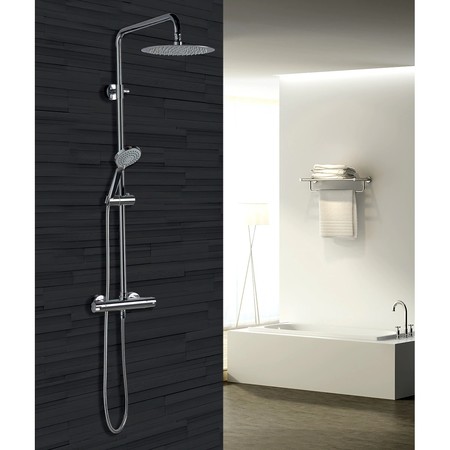 With an extra-flat round shower head, made of chrome-plated stainless steel and with anti-scale treatment, a shower set consisting of a stainless steel rod extendable from 90 to 150 cm and a. The column also incorporates a round shower handle with three water outlet positions € 269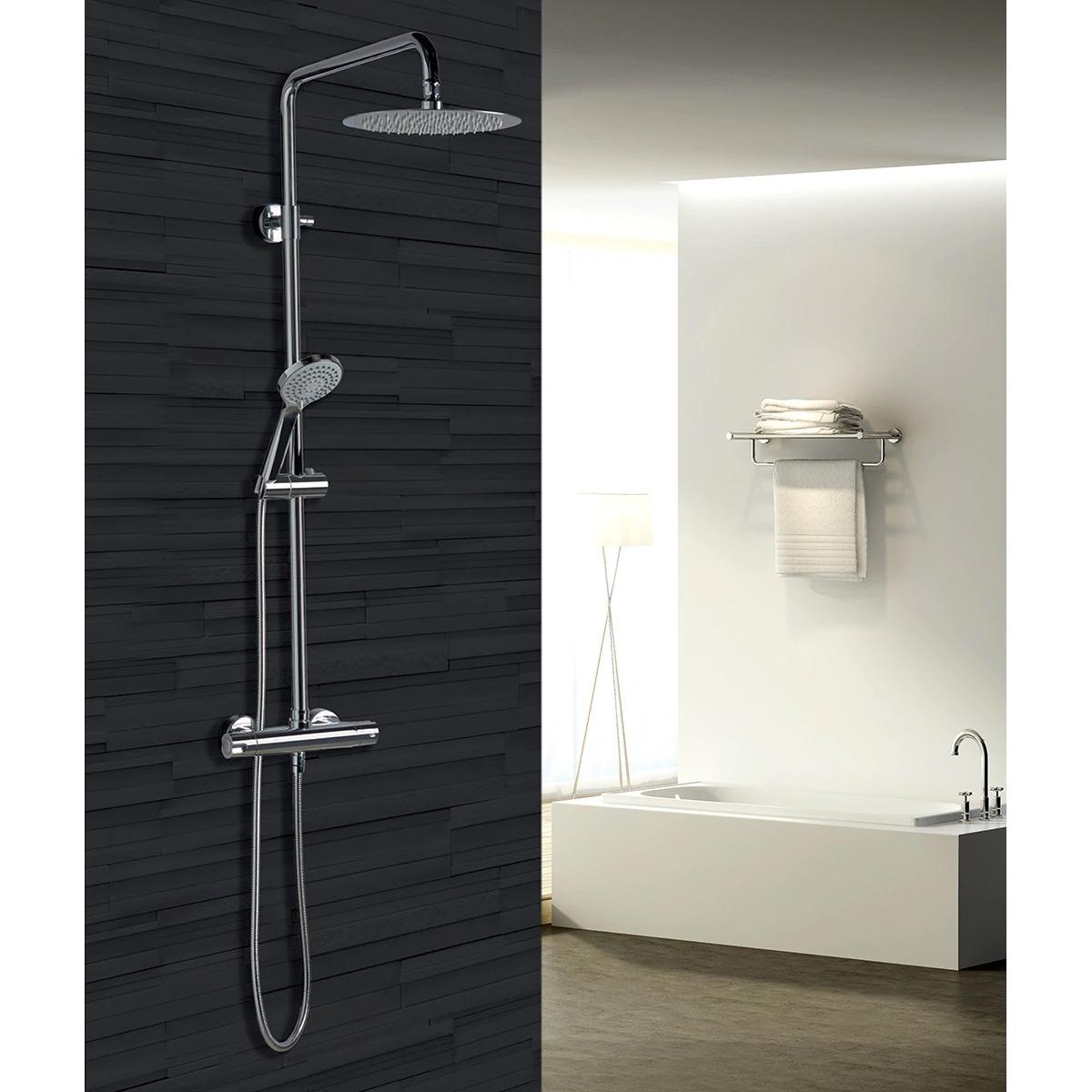 Bled Imex thermostatic shower set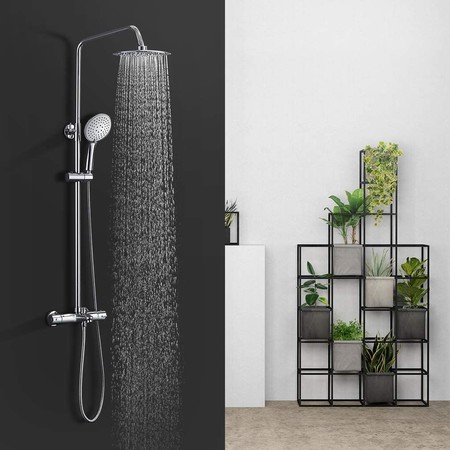 With a good value for money, Thermostatic shower column with Faucet Round Shower Set for Bath with 3 Functions Hand Shower and Height-adjustable Bar (83-113 cm) for € 119.99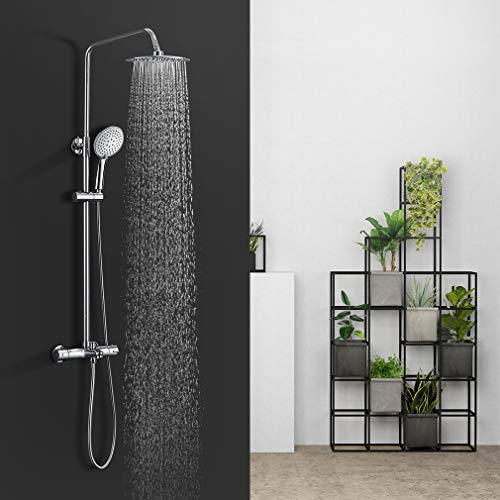 BONADE Thermostatic Shower Column with Faucet Round Shower Set for Bathtub with 3 Functions Hand Shower and Height Adjustable Bar (83-113 cm)
From HOMELODY Thermostatic Shower Set Black brass column with adjustable height 829mm-1221mm and Rain shower 3 Types € 169.99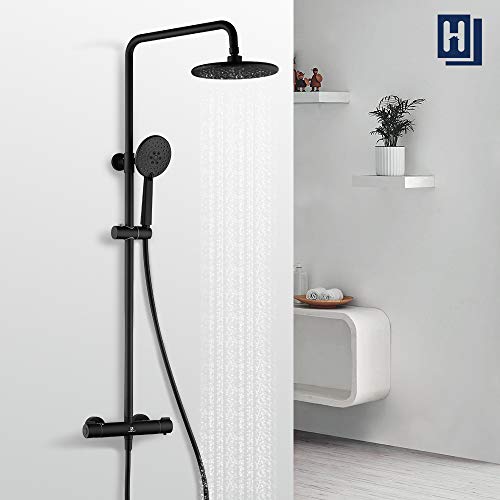 HOMELODY Shower Set 40 ℃ Thermostatic Black Brass Shower Column Adjustable Height 829mm-1221mm Rain Shower 3 Types Hand Shower With Non-slip Handwheel for Bathroom
Auralum Thermostatic Shower Column with rain shower head and square of 25 x 25CM cm Stainless Steel € 149.99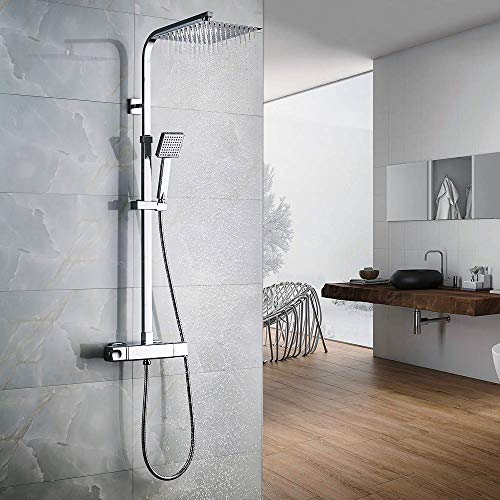 Auralum Thermostatic Shower Column Faucet Thermostatic Shower Column Hydromassage Shower Shower Set Rock Shower Head Rain 25 * 25CM
The best and most valued on Amazon is this model of Grohe 27296002 Euphoria 260. Shower system with thermostat, 260 mm shower head with three jets and 110 mm hand shower with three jets € 326.66
Grohe 27296002 Euphoria 260 – Shower system with thermostat, 260 mm shower head with three jets and 110 mm hand shower with three jets
And this Grohe model, New Tempesta Cosmopolitan 160 – Shower system with built-in thermostat price, is also supported by critics. € 282.90

Grohe New Tempesta Cosmopolitan 160 – Shower system with built-in thermostat (Ref. 27922000)
Similar in Decoesfera | Transform the bathroom into a wellness corner: How to design a Wellness shower at home
Nice and cheap faucets to give a change to your bathroom