From these 30 cool ideas of crafts with wooden window that you can do in the comfort of your home you can create your own ideas, with that special touch that only a craftsman or a craftswoman with extreme dedication to work can print on your creations.
We are living in a critical period with regard to the pollution of the planet and reusing materials whenever possible is essential to contribute to the preservation of the environment and, consequently, the preservation of the human race, since if nature is completely extinct, humans will suffer.
Crafts with Demolition Windows
That old window that is taking up useful space in your home can become a beautiful craft for you to decorate your home, to expose photos, such as the head of your bed, to organize your bijoux or even to accommodate mirrors for you to get ready before reaching the door , if you fit in your mirrored window in the entrance hall.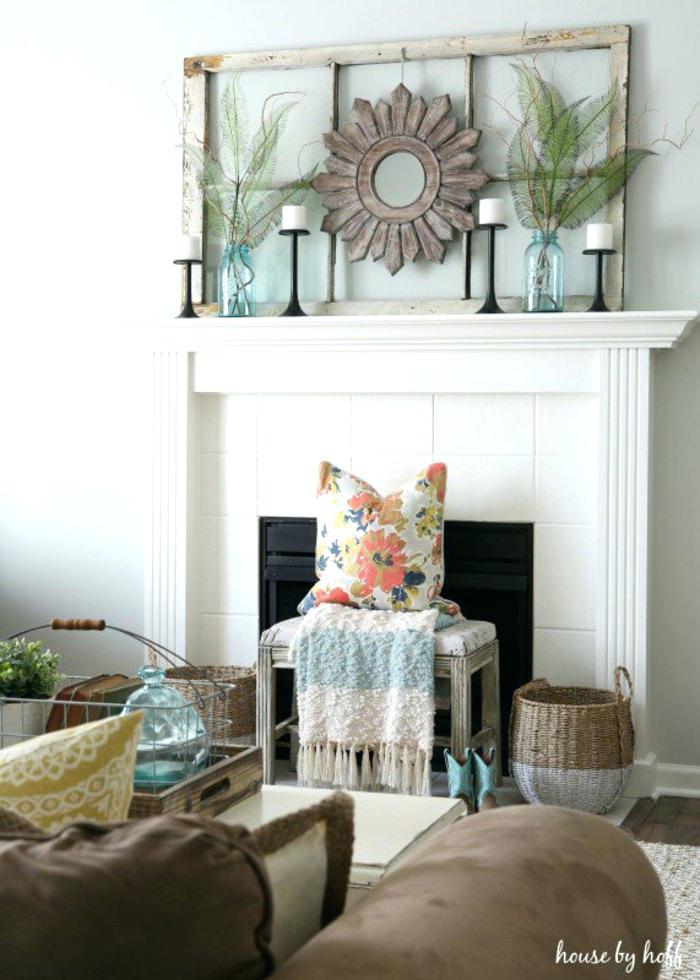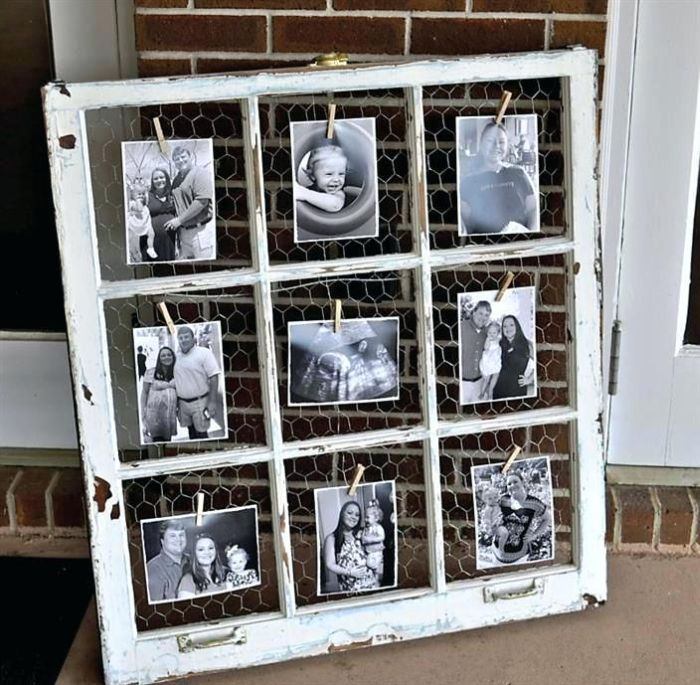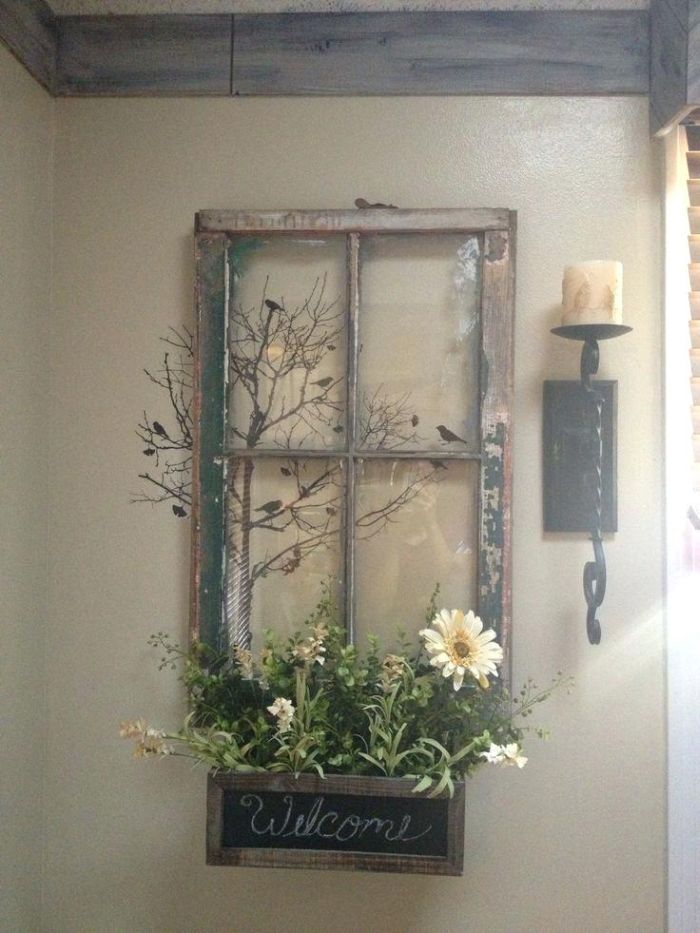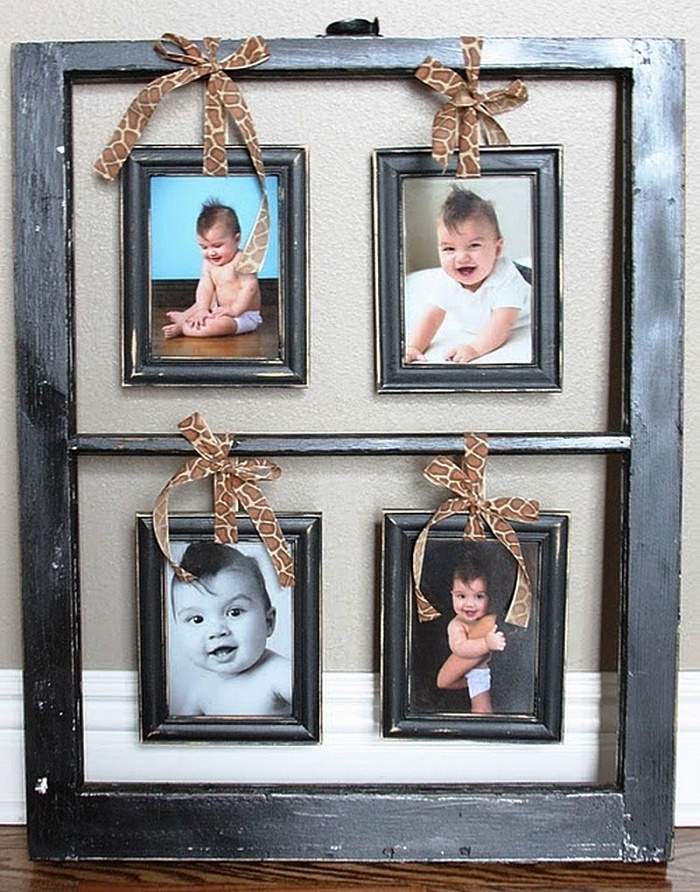 Crafts with Old Windows
You can paint and add anything you want to your window.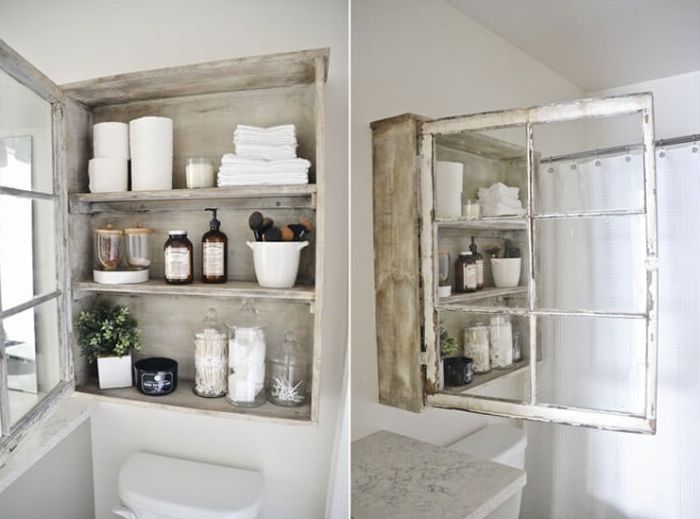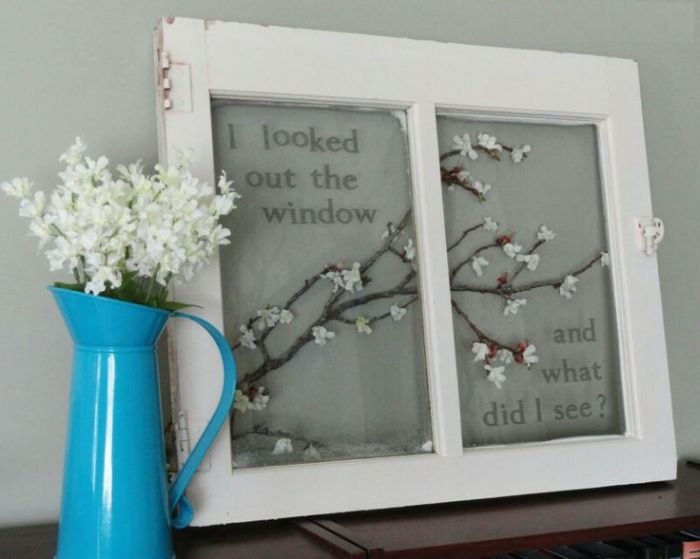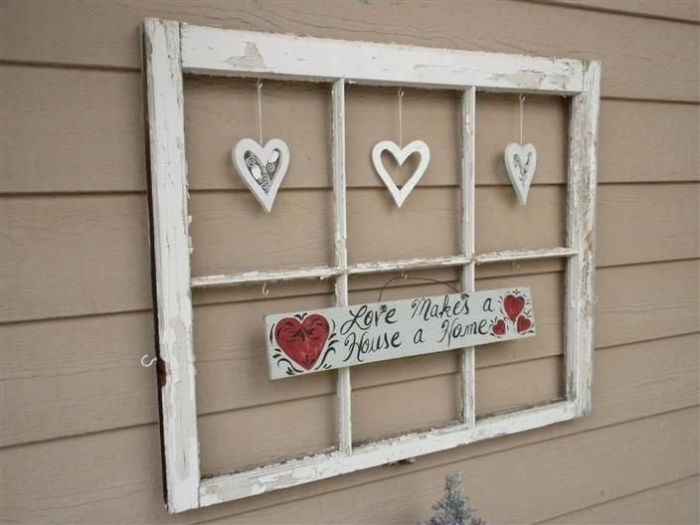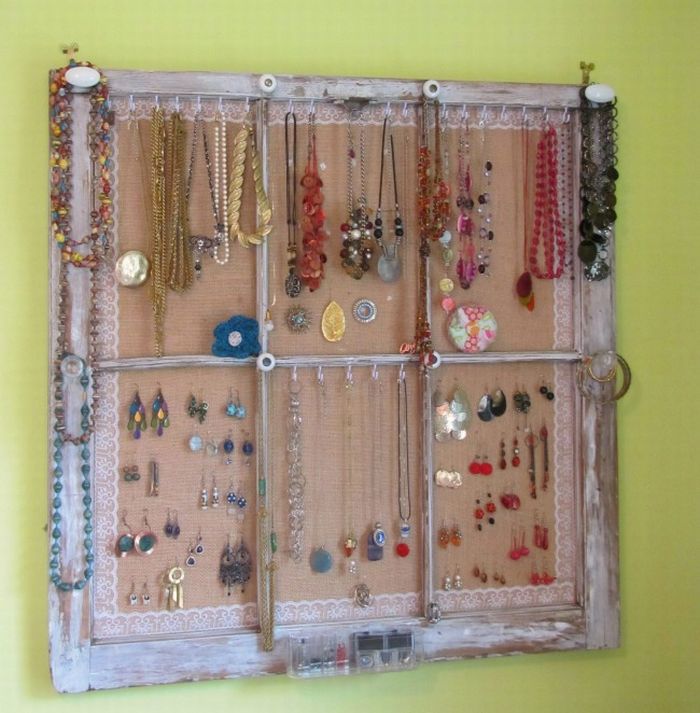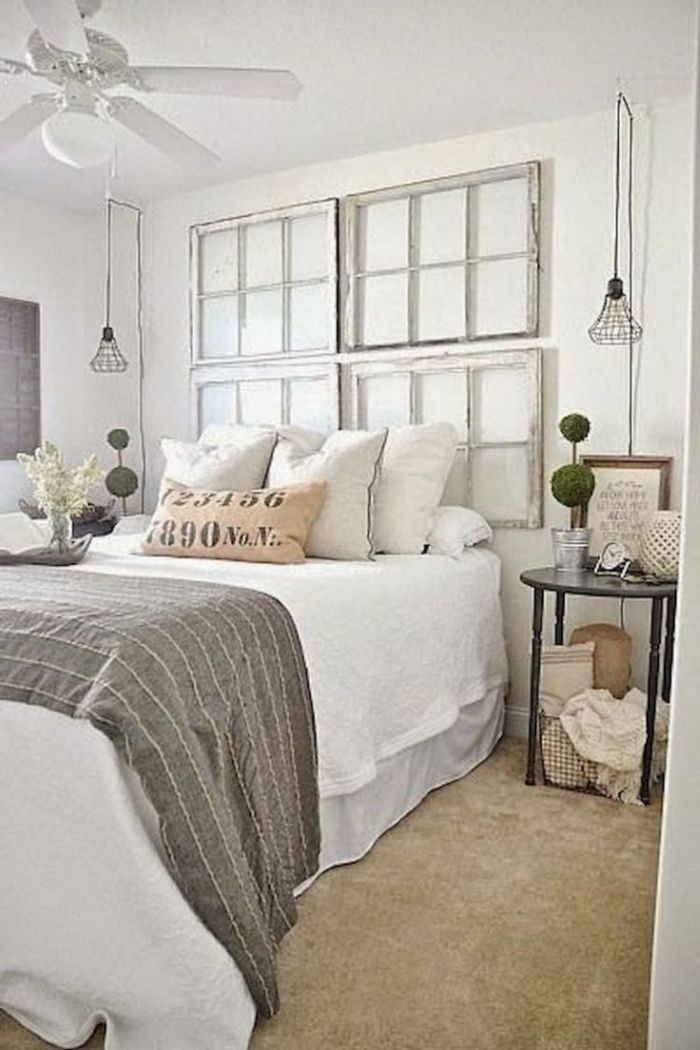 Crafts with Used Windows
Any room in your home can receive a window to enhance the existing decor.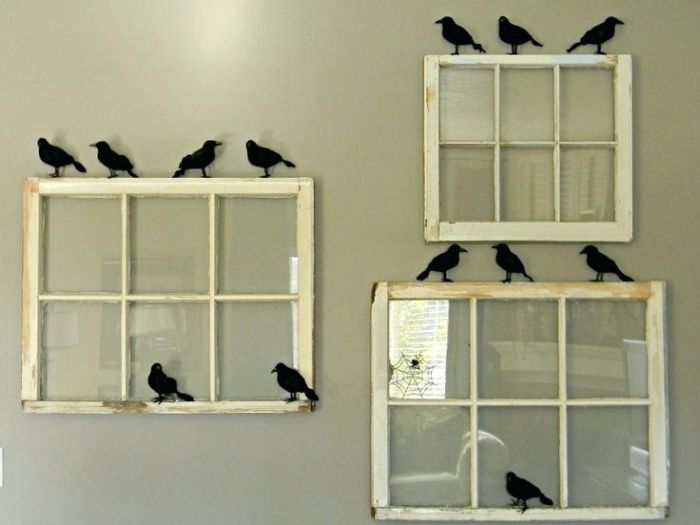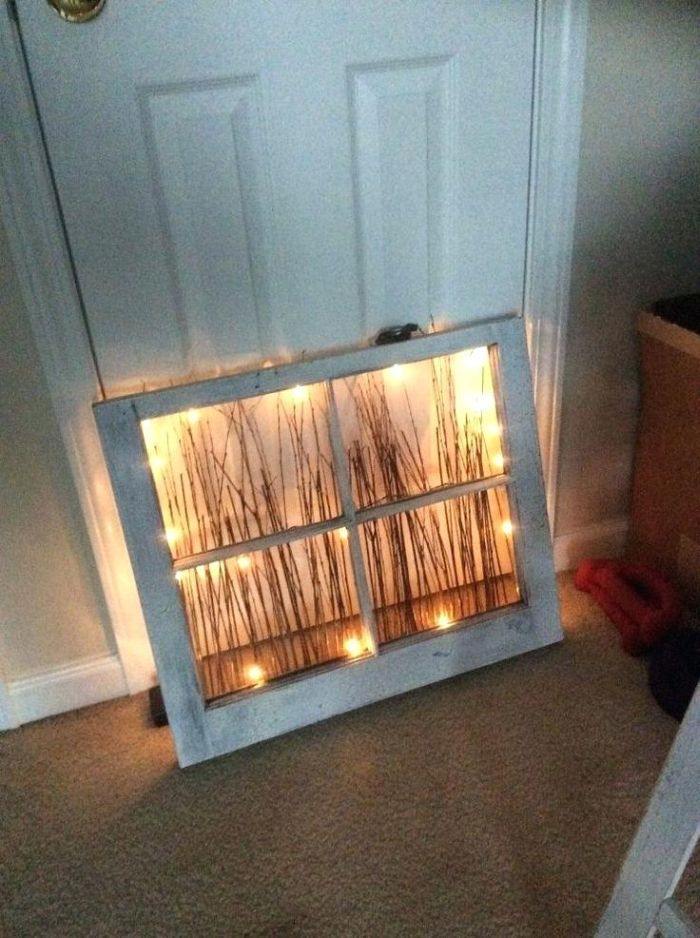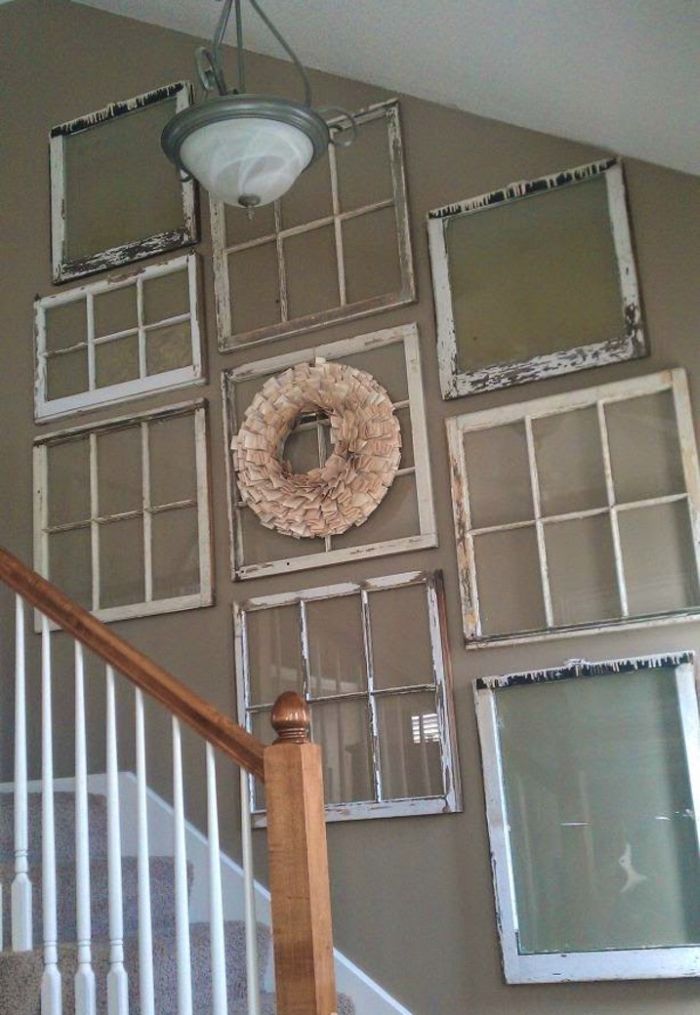 Old Windows with Mirror
To decorate a window with a mirror you will need:
Window;
Mirrors with the size of the window partitions;
Crochet or lace wipes (optional);
Spray paints with the colors of your choice;
Scotch tape;
Glue everything;
Old newspaper, old paper, cardboard, old fabric or plastic, to cover the place where you will work with your piece.
Start by separating all the materials you will use in your crafts. Attach the mirrors to the window partitions. Protect the mirrors with adhesive tape. Place the washcloth over one corner of the window, if you like, and spray a spray tub. Let it dry. Protect the lace and paint the rest of the window. To finish your piece, let it dry and if necessary apply a second coat of paint. And it's ready!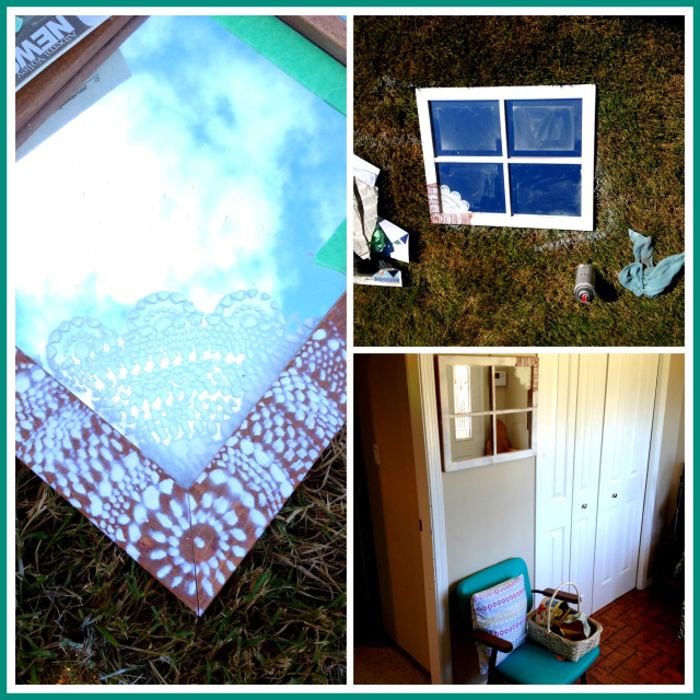 See more models of mirrored windows: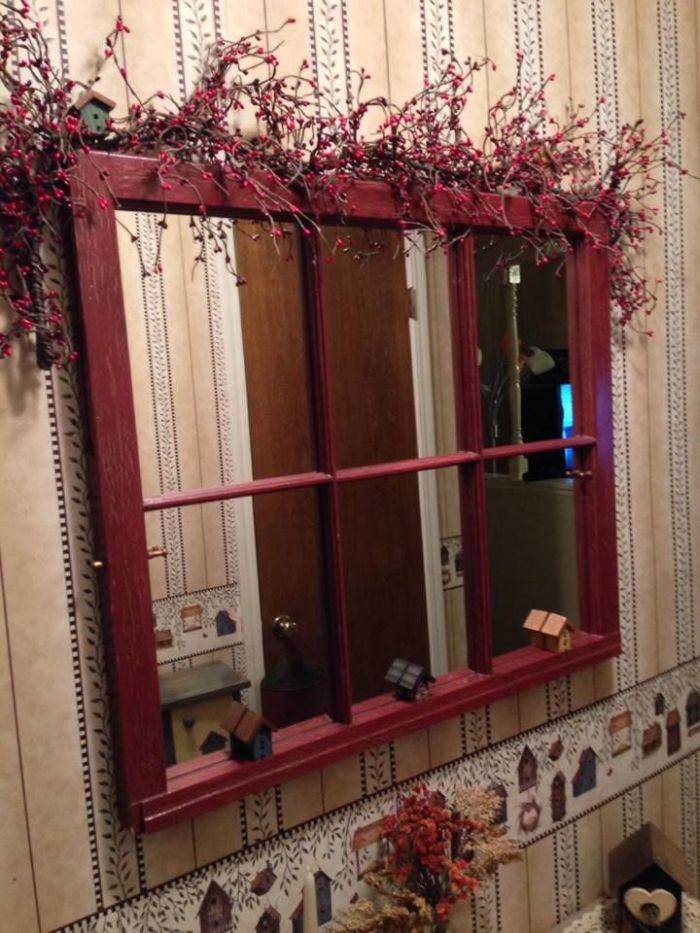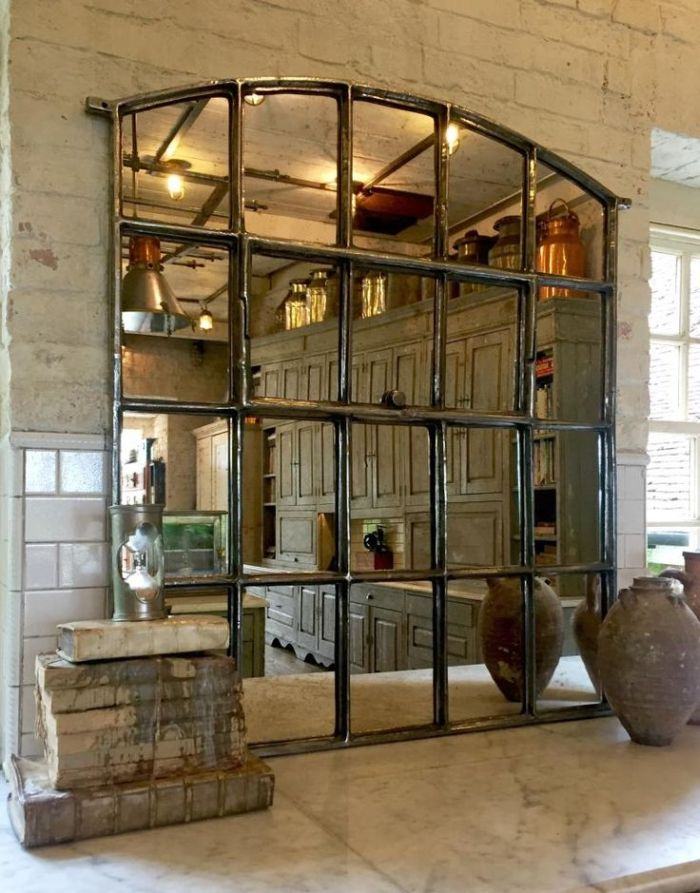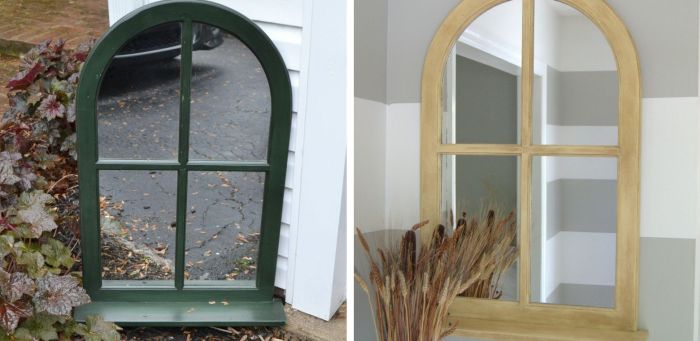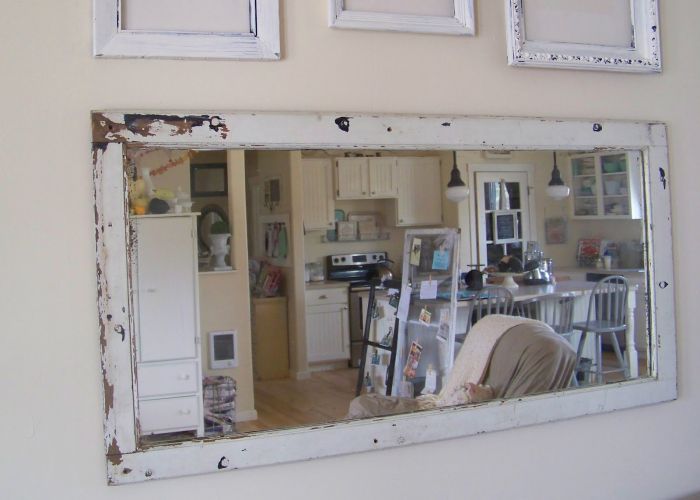 Decoration with Demolition Windows
All styles of decoration can receive a decorated window or a recycled window.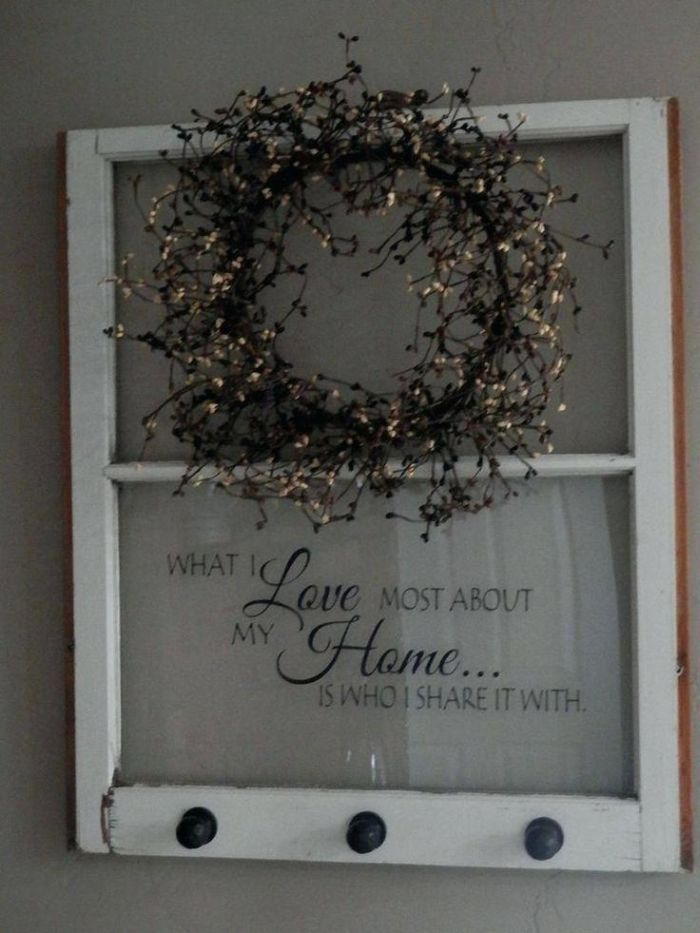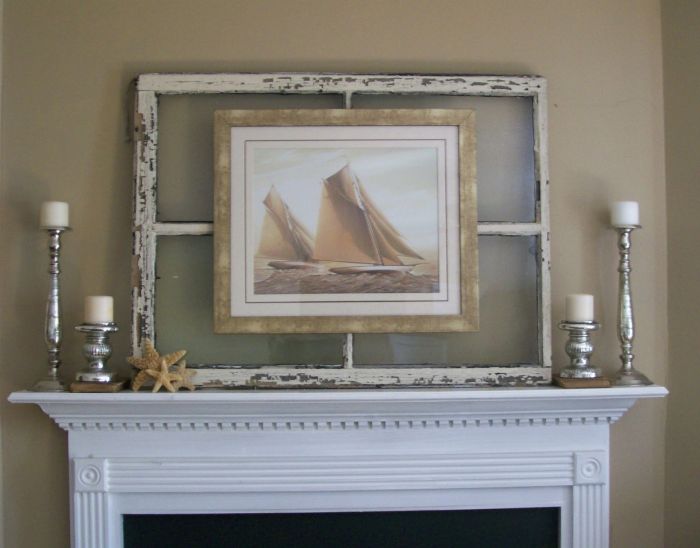 Old Windows in Decoration
You can use all the artisanal techniques to recycle old windows. Choose your favorite.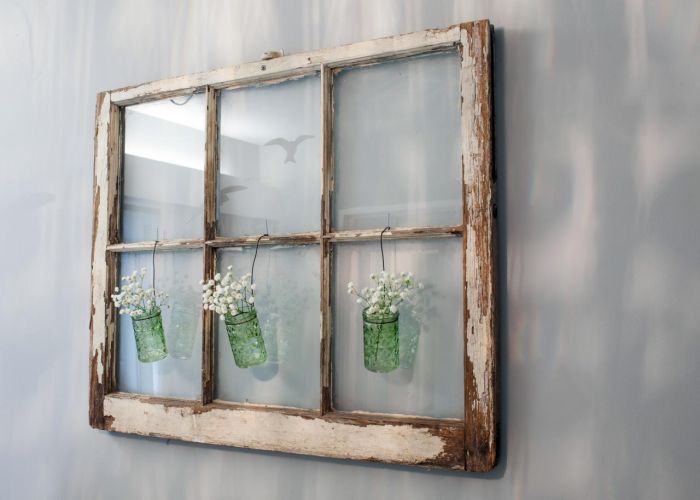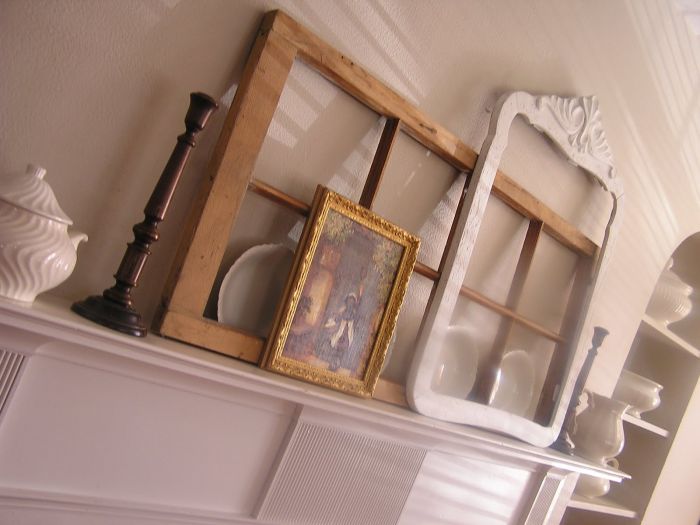 Old Window Recycling
Check out more ideas for creatively recycling all the windows you have at home.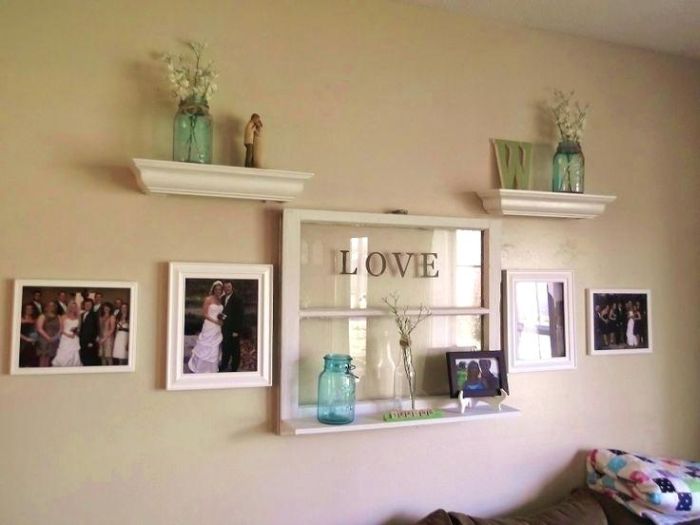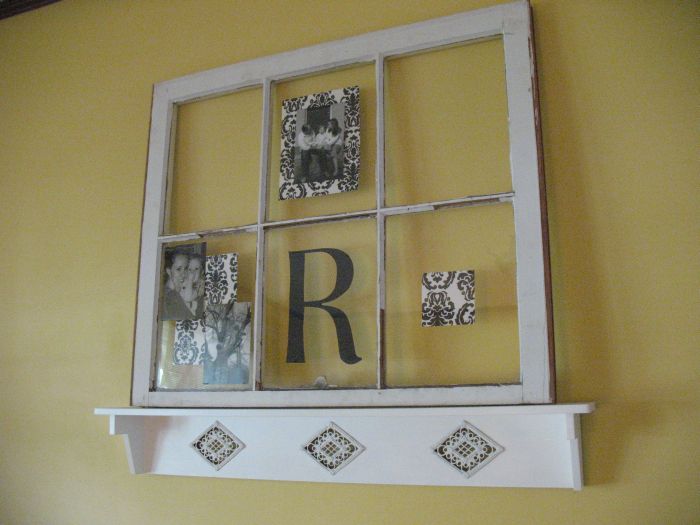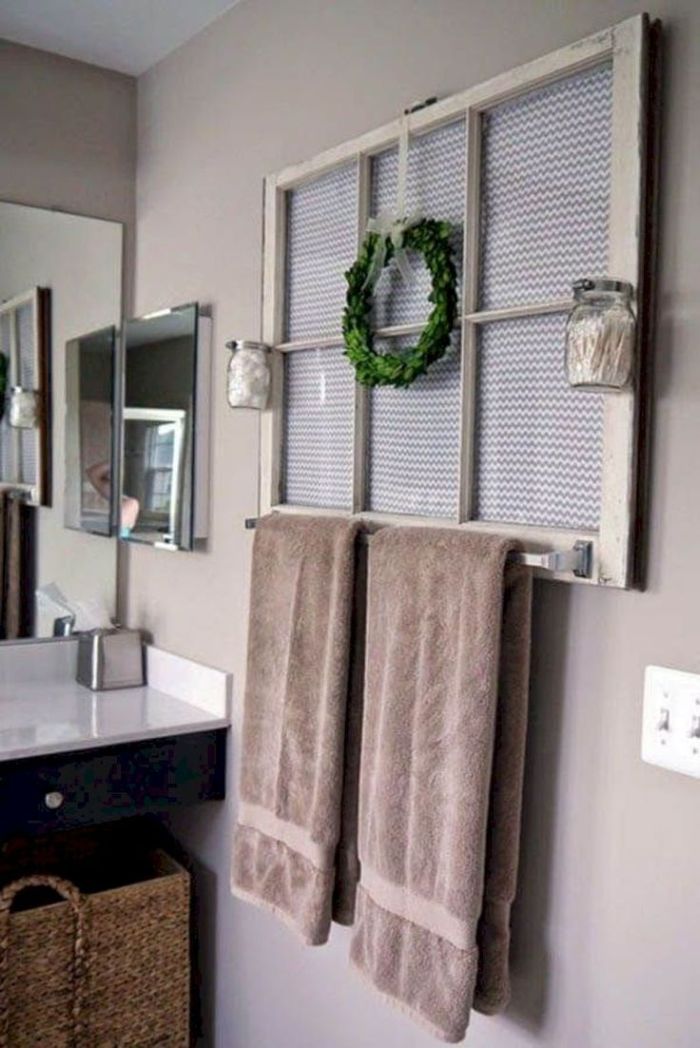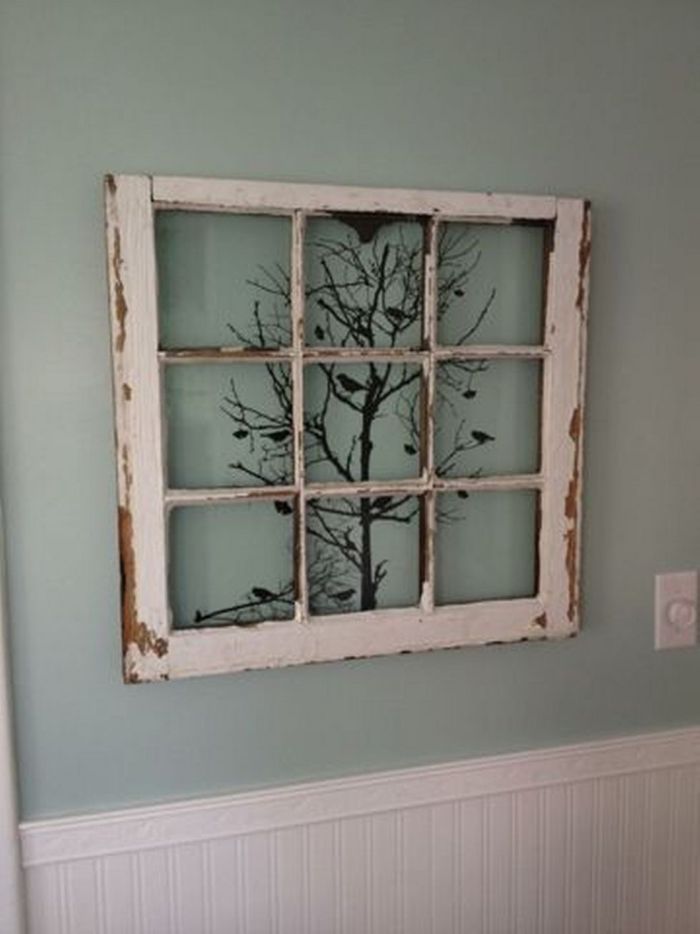 Watch the video from the Vida Melhor channel, with artisan Lua Barbosa, and see how to transform a wooden window into a beautiful photo frame. Check out the other very interesting videos from the Vida Melhor channel.