THE tin doll for decoration it can be very interesting for children, especially to teach them the value of recycling and sustainability.
In addition to the cans you can also use other recyclable materials and leftover materials that are left in your home, such as fabric scraps, felt scraps, EVA scraps, various stones, scraps of paper and whatever else is in the bottom of your drawers . Paints, steel wool, wool, various threads and rustic items can also be used in your recycled dolls.
Tin Dolls for Decoration
The old cans can become beautiful dolls to decorate the children's room, your garden or any area of ​​your home or party that is in need of a sustainable and fluffy piece. You can make your doll with the model you want.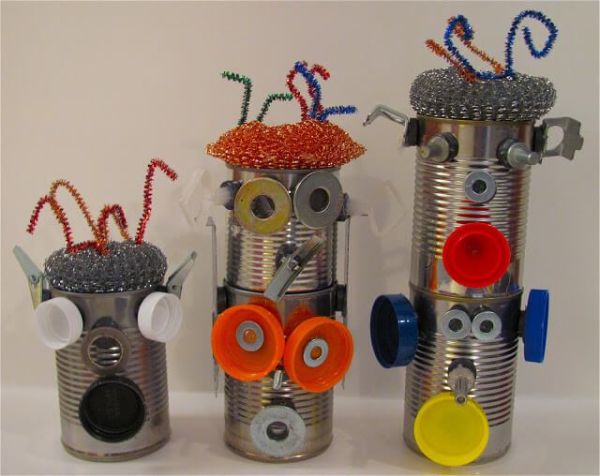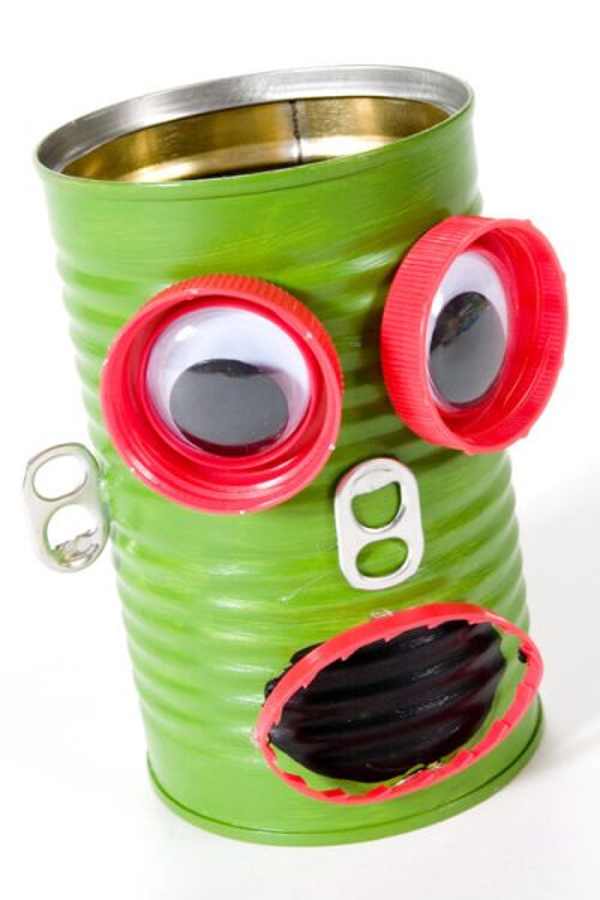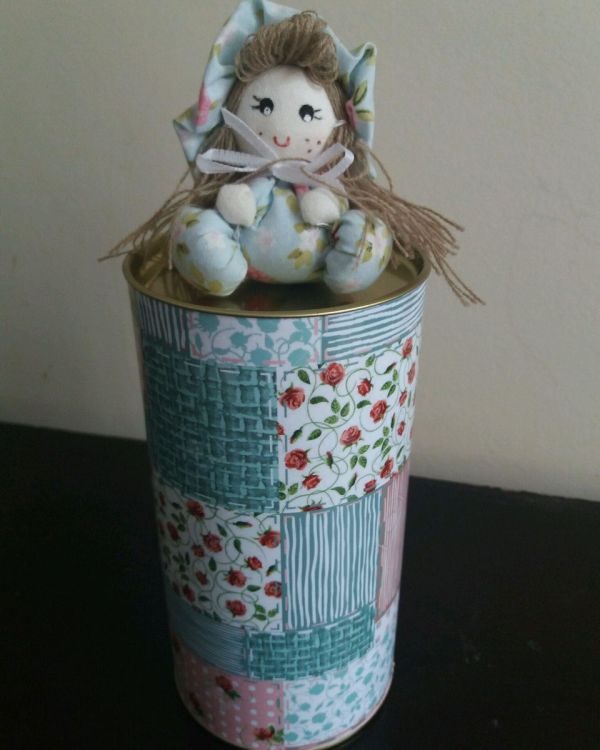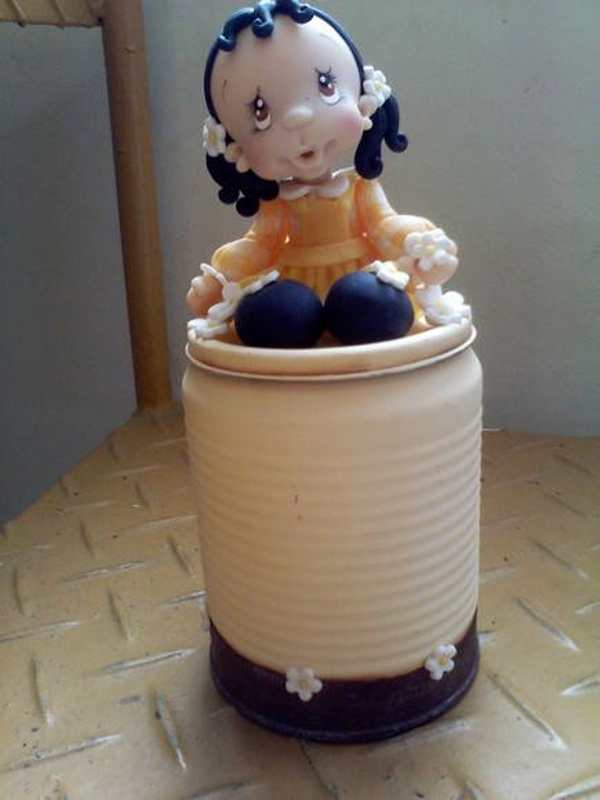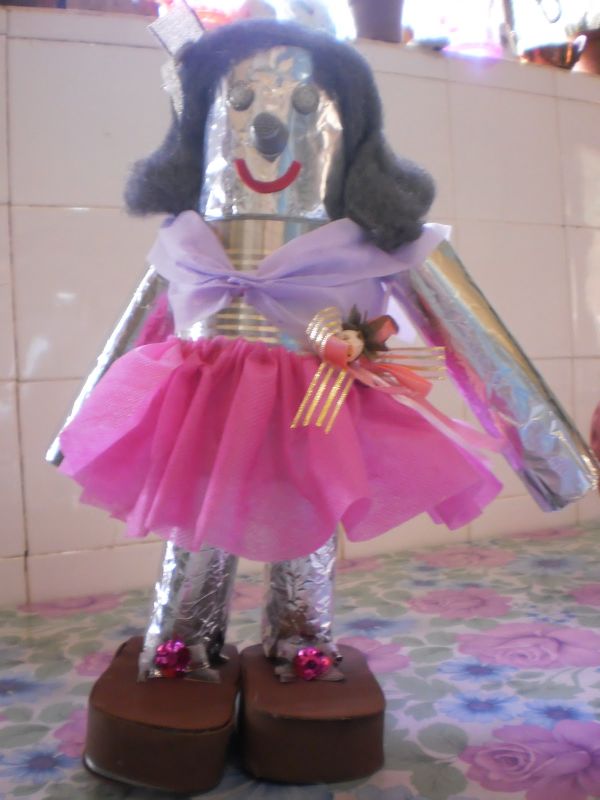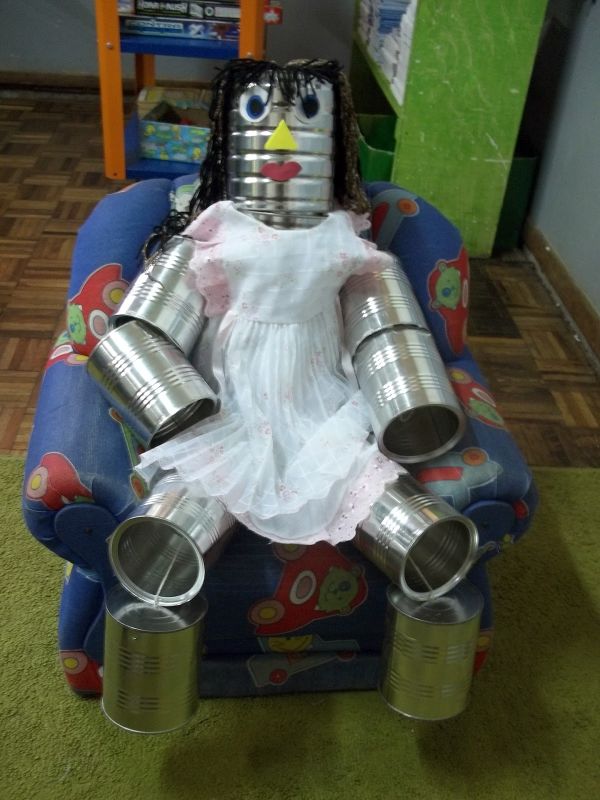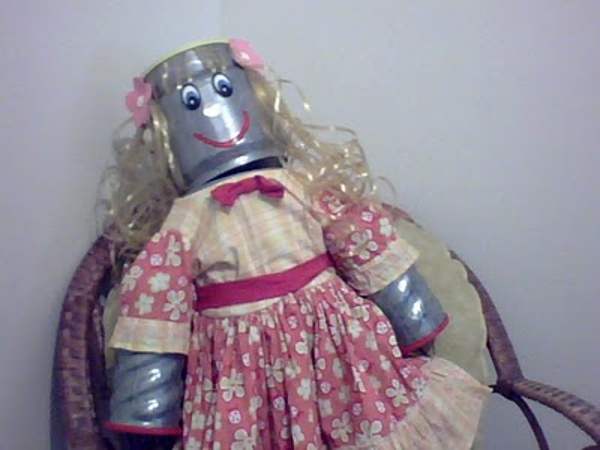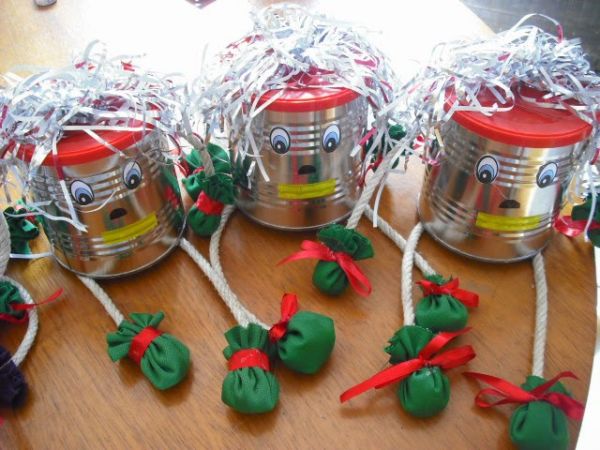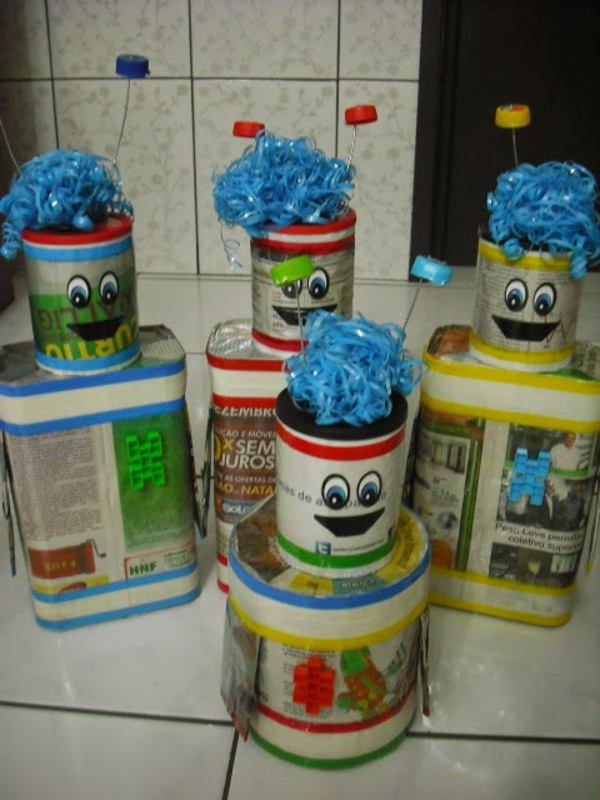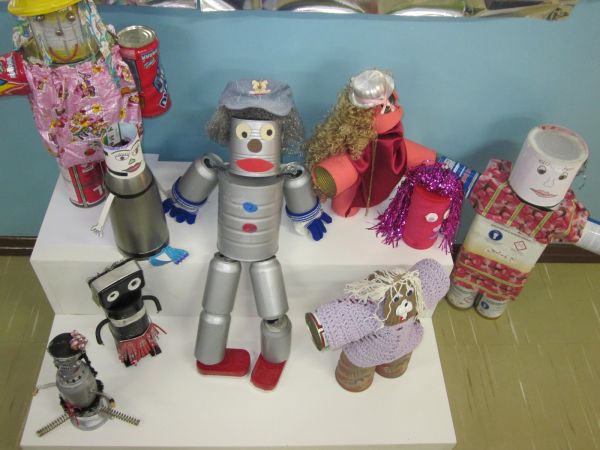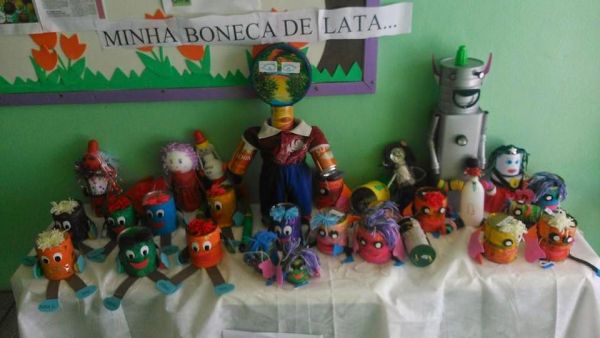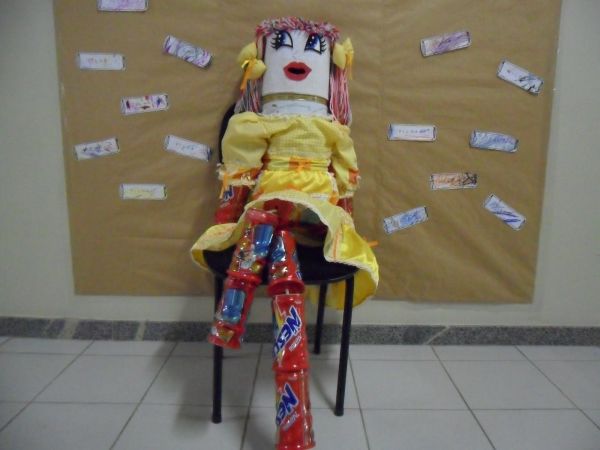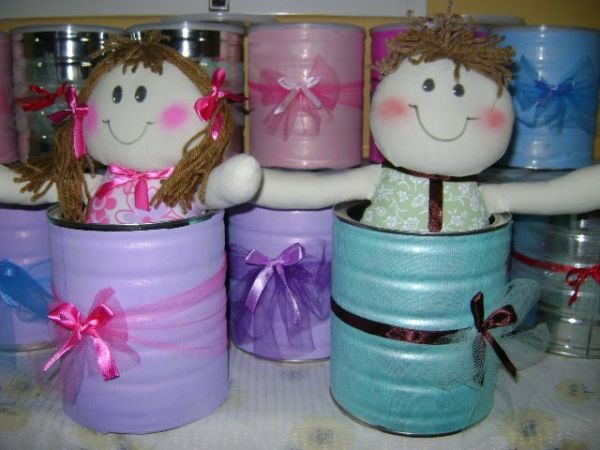 How to Make Scrapbook Tin Doll
With old cans you can make from simpler dolls to more elaborate dolls. Just gluing 6 cans, to create the doll's body, painting and adding hair, you already have a different piece.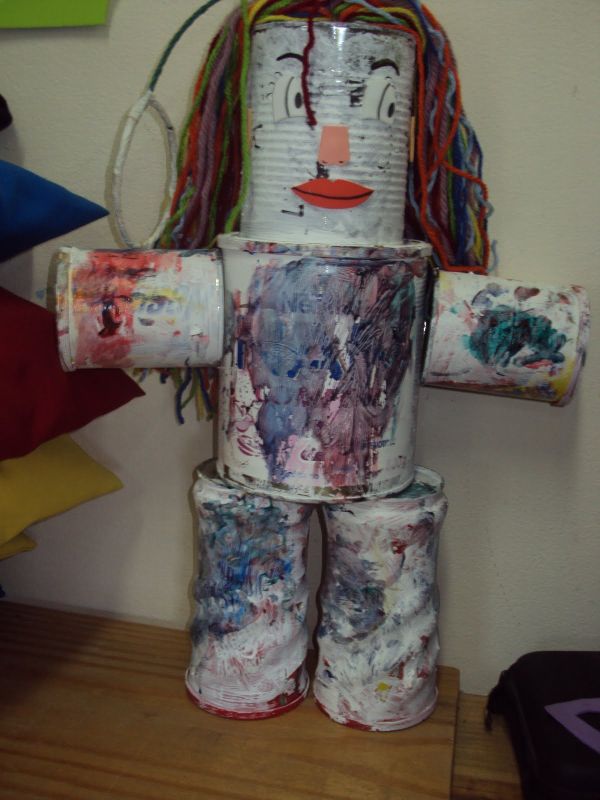 How to Make a Nescau Tin Can
Watch the video from the DRISOL ARTES channel – Grupo Saber Mais and see how to make Nescau tin dolls. Check out the other very interesting videos from the DRISOL ARTES channel – Grupo Saber Mais.
How to Make Soda Can Doll
To make Japanese doll, Kokeshi style, you will need:
1 can of soda;
Pencil;
Common brush;
White acrylic paint and acrylic paints in the colors of your choice;
Old newspaper, old paper, cardboard, old fabric or plastic, to cover the place where you will work with your piece.
Start by separating all the materials you are going to use in your crafts. Line the place where you are going to work with your piece, with old newspaper, old paper, cardboard, old fabric or plastic. Paint the entire can with white paint to cover the letters. If necessary, apply two or even three layers of paint, but always letting the paint dry very well between layers. Draw the doll on the tin using the pencil. To finish your piece, just paint the parts of the doll with the other paint colors. And it's ready!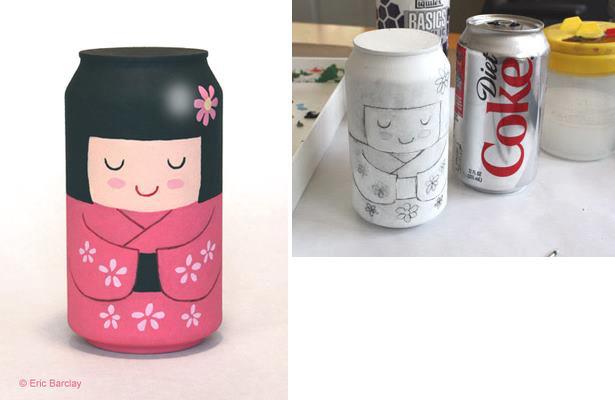 How to Make Tin Can for Garden Step by Step
By gluing cans in their original, unpainted version, you can form a beautiful doll for your garden. The Tin Man, from the Wizard of Oz, is one of many alternatives that can be created.