O panel with paper flowers giant is an inexpensive way to make your party incredible, as it only takes a little time to get magnificent flowers to put together a panel.
And you won't even need a base for your panel, you can fix the flowers directly on the wall.
Any type of party or celebration can be decorated with a panel made with giant paper flowers. Your flowers can be made with any type of paper and with any color of paper, with you being able to assemble even a panel with colorful flowers.
Panel with Paper Flowers
Paper flowers can decorate your party with perfection, so do not wrinkle your nose at them, because they are cheap and simple, because you will be surprised by the models of panels with giant paper flowers that you will see for on here. And if you use special lighting on your paper flowers, your panel won't even look like it was made with such a cheap and ordinary material.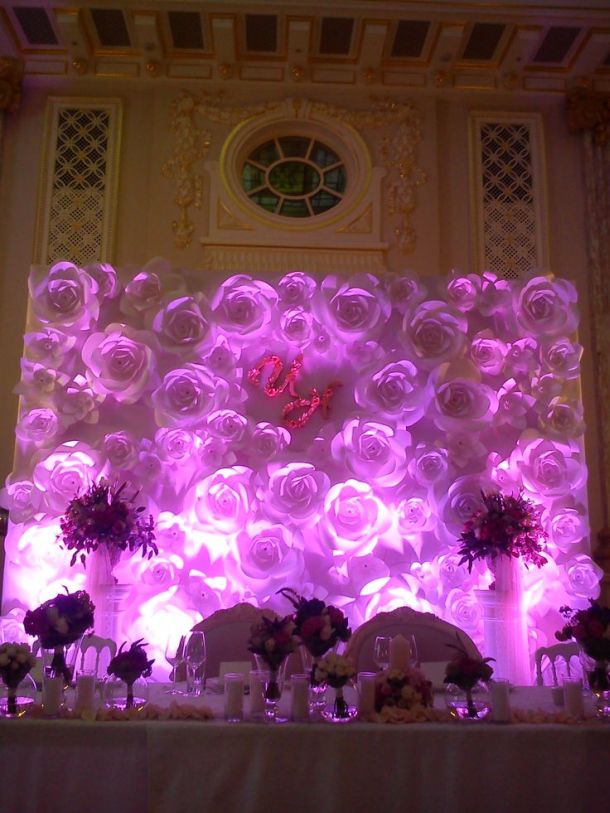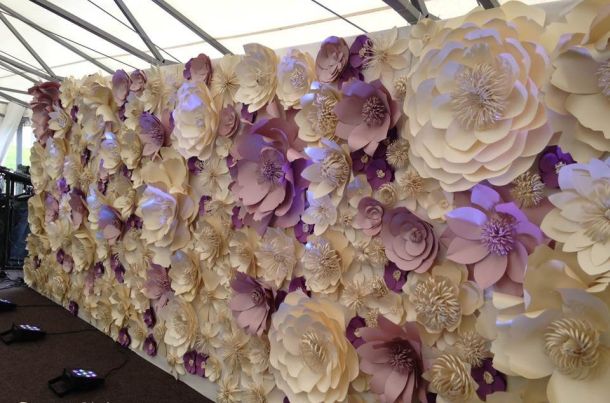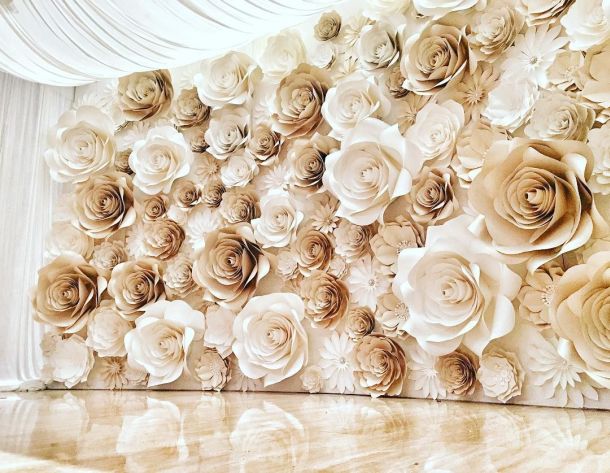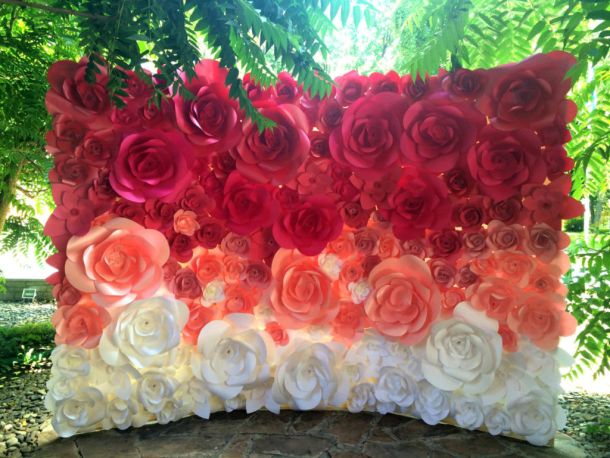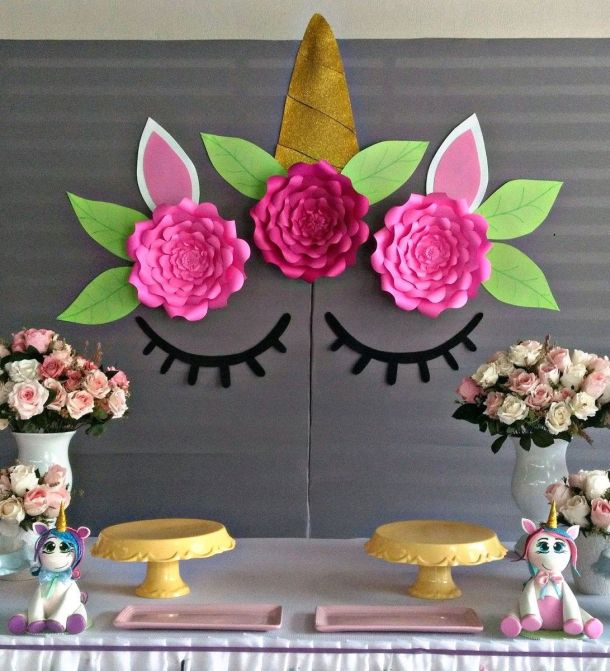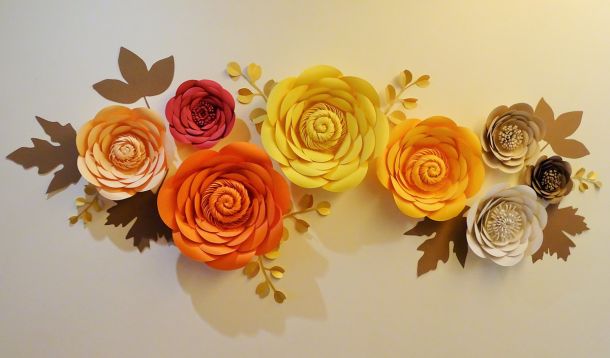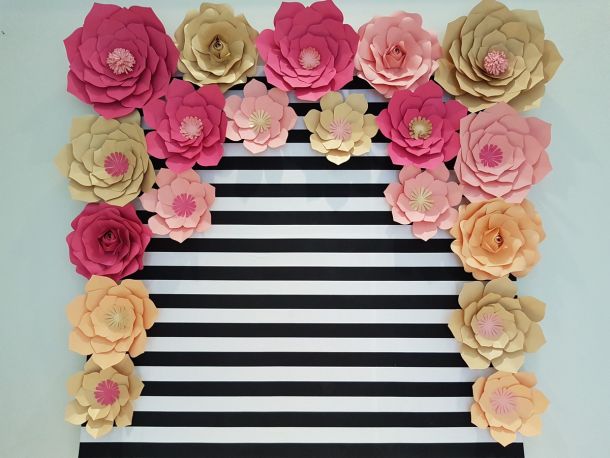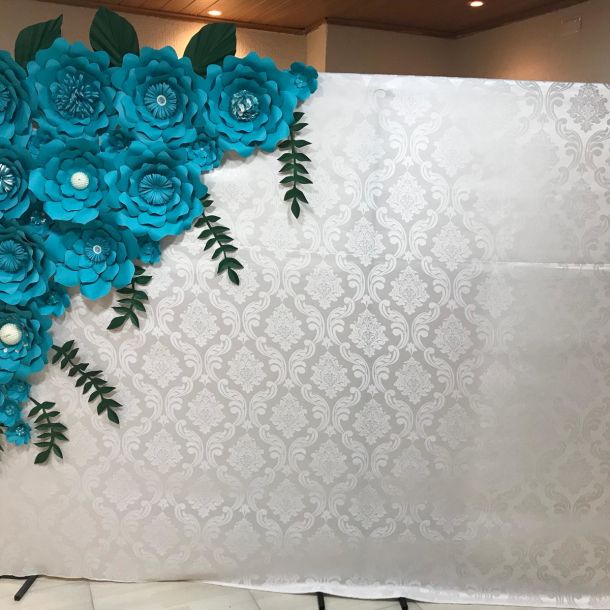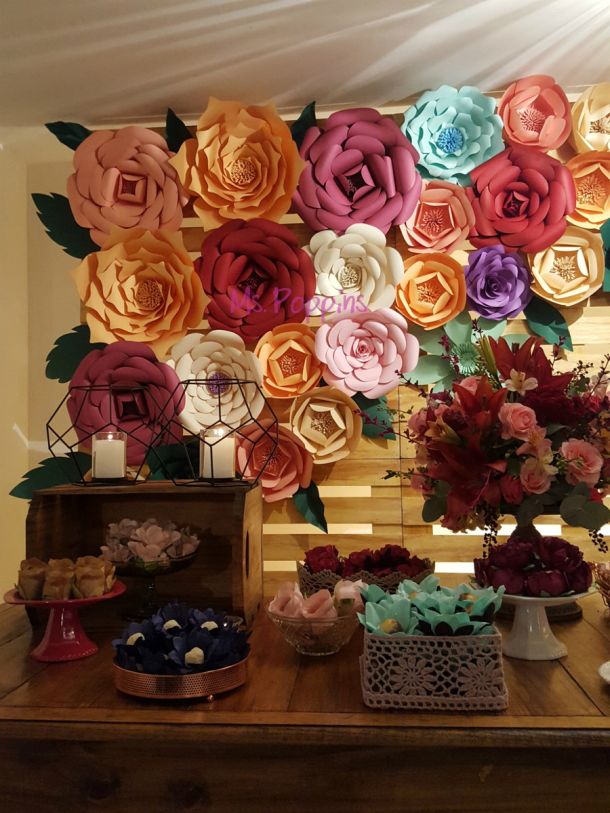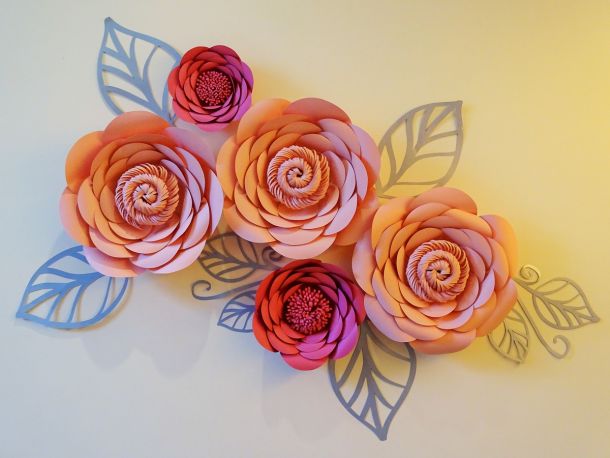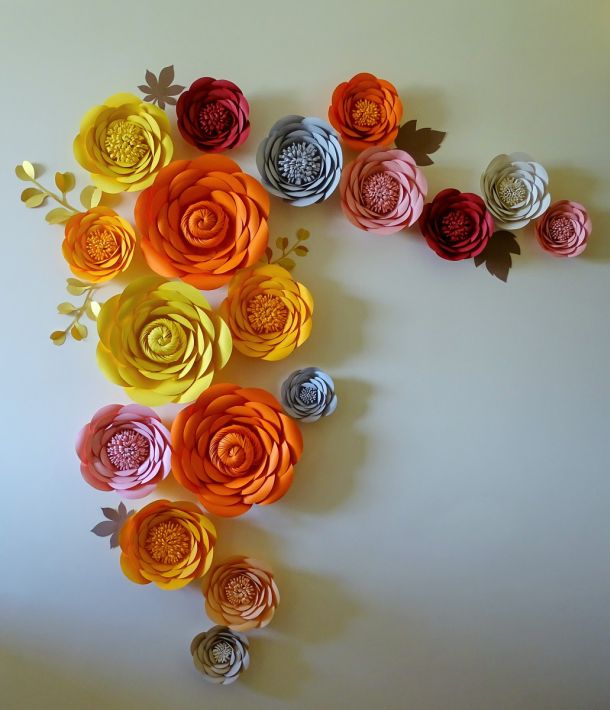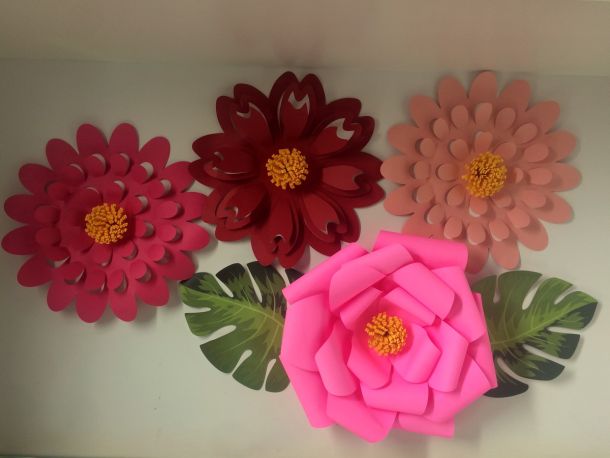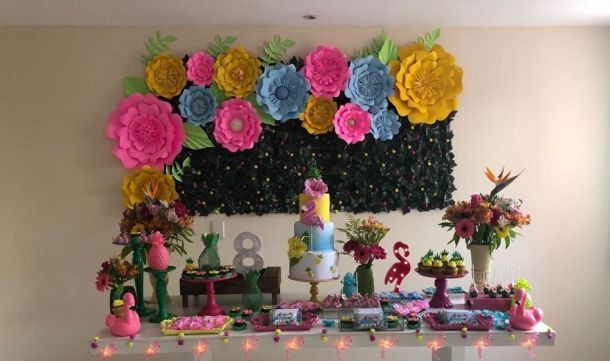 Wedding Panel
A panel with paper flowers can be present without problems at a wedding, anywhere in the hall.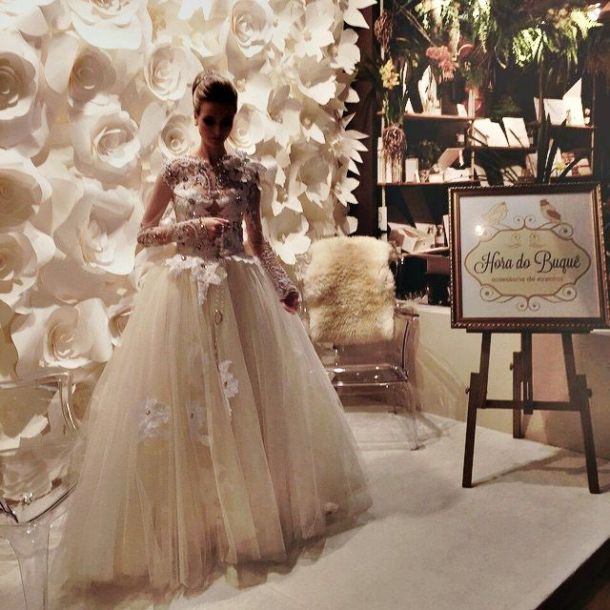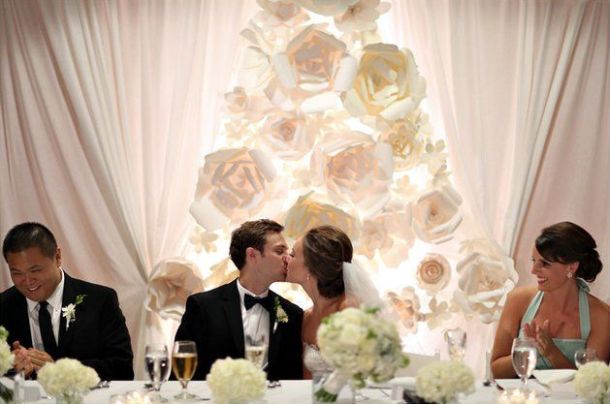 Panel with Crepe Paper Flowers
Crepe paper creates beautiful and diverse flowers for you to assemble a panel.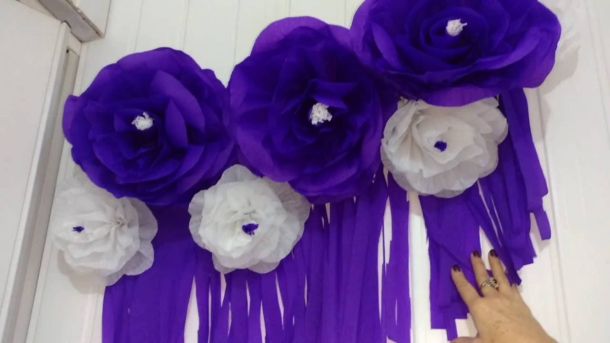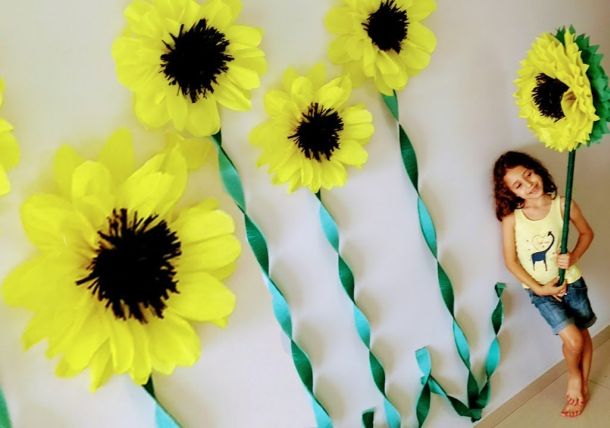 Paper Flowers Step by Step
Transfer the template to the chosen papers or create your own template with the size you want. Make a straight cut at the base of all petals and glue one part over the other. Curve the edge of the petals. Glue one petal next to the other, according to the sizes. Glue paper to the bottom of the larger layer and glue one layer inside the other. Make the core by folding sheets of paper, cutting strips in the fold, curling, gluing the end and gluing the core of the flower.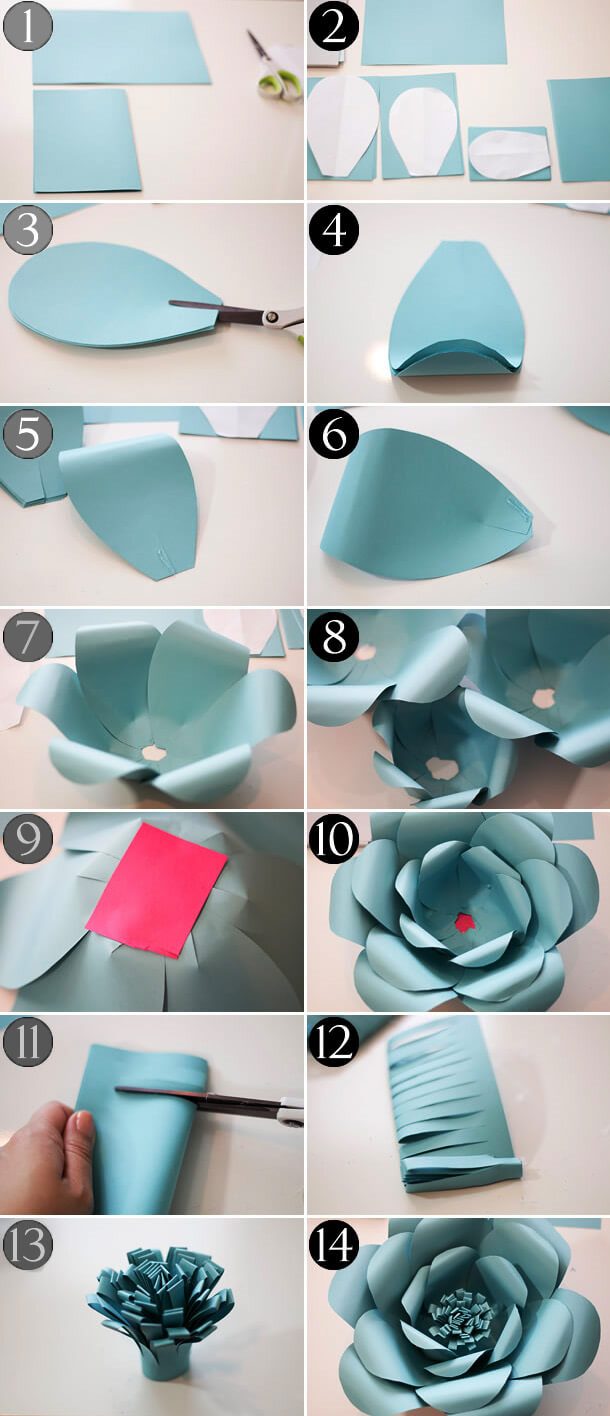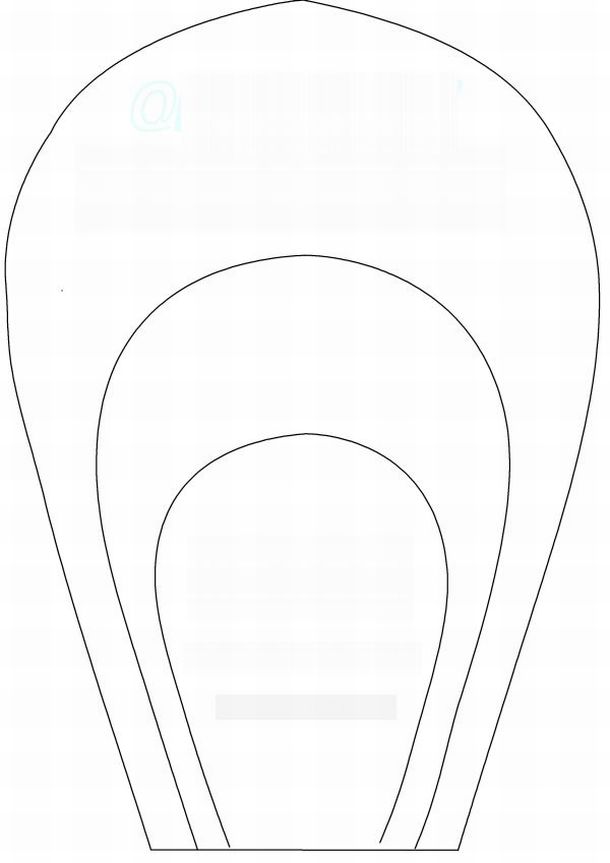 To fix the flowers on the wall or on a base, use pieces of double-sided adhesive tape.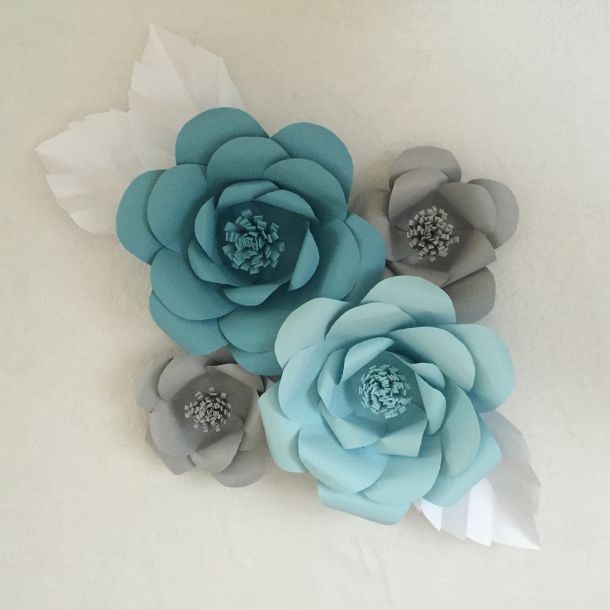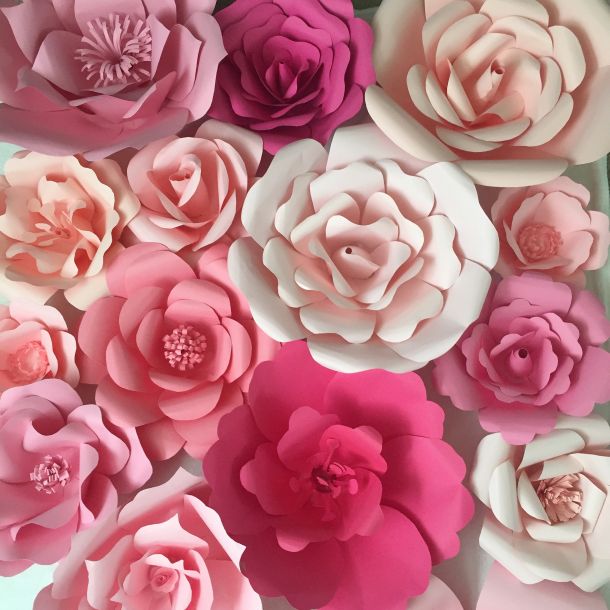 Learn how to make a panel with giant paper flowers step by step with leaves through the video of the EVA MEDEIROS channel.
Birthday panel
Both children's birthday and adult birthday can be decorated with a panel of paper flowers.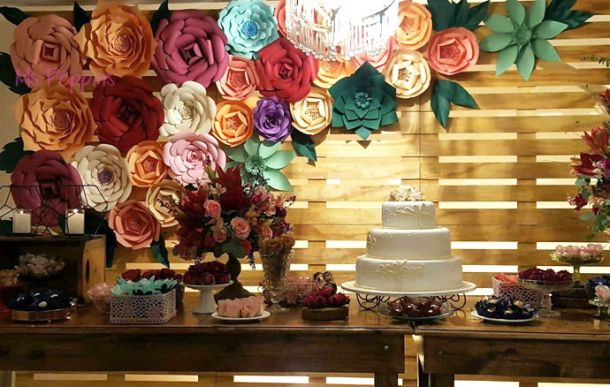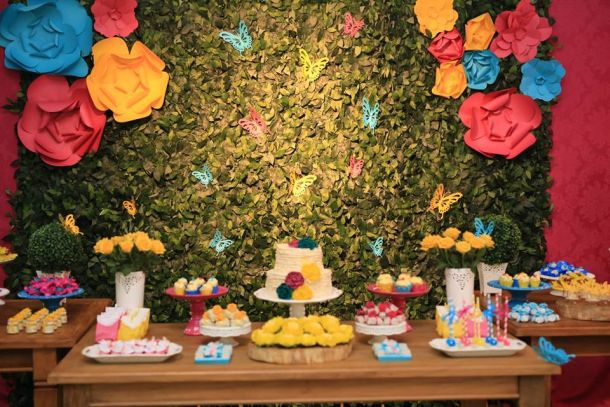 Giant Flower Panel
More models of panels made with paper flowers to inspire you.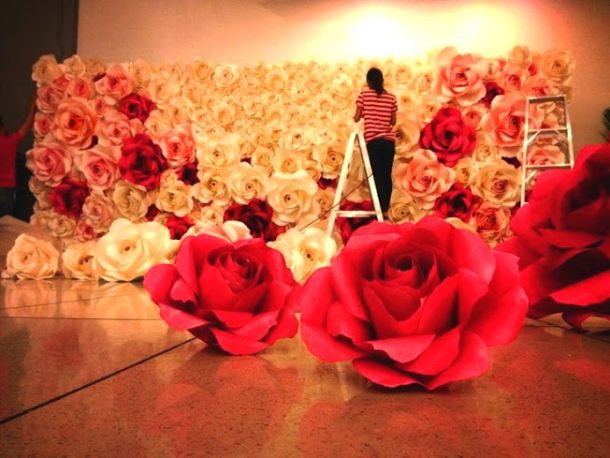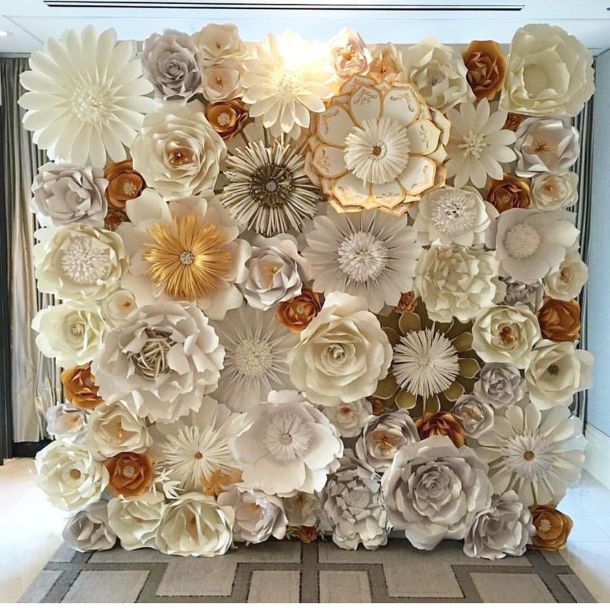 EVA Flower Panel
In the video of the channel Flowers in EVA By Janaína Cordeiro you see how to make a giant flower in EVA step by step, to assemble a panel with EVA flowers. Make as many flowers as necessary to create the panel with the size you want.