O colorful kitchen cabinet made of crates may be what was missing to give your kitchen decor an upgrade.
With few, but certain materials, you already achieve incredible results for your entire décor. The painting of the wooden crate can be done with spray paint, which is much faster than if you are going to do a painting with a brush, with a paint roller, or with both together, for a more professional painting.
Your favorite color or, your favorite colors, can be present in your kitchen, even if it is a very extravagant color for normal kitchen standards.
Colorful Kitchen Cabinet
The fair box with colors differentiates any space, and it is no different with the kitchen. And to compose the color chart of your kitchen it is worth using both contrasting colors and using colors that are neighboring in the chromatic circle.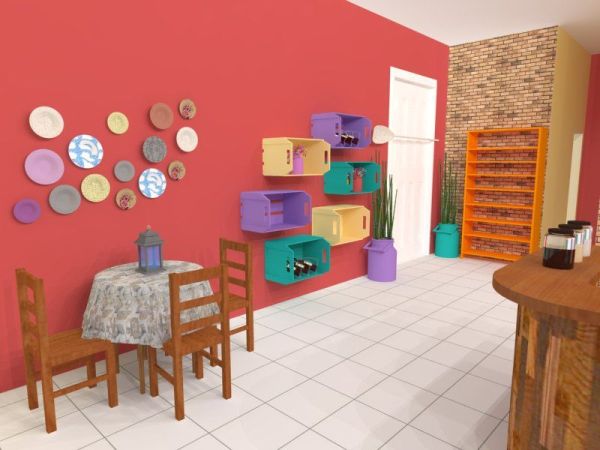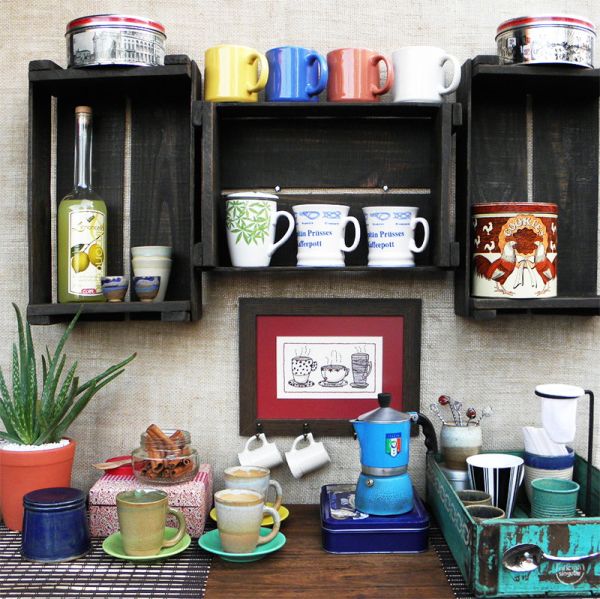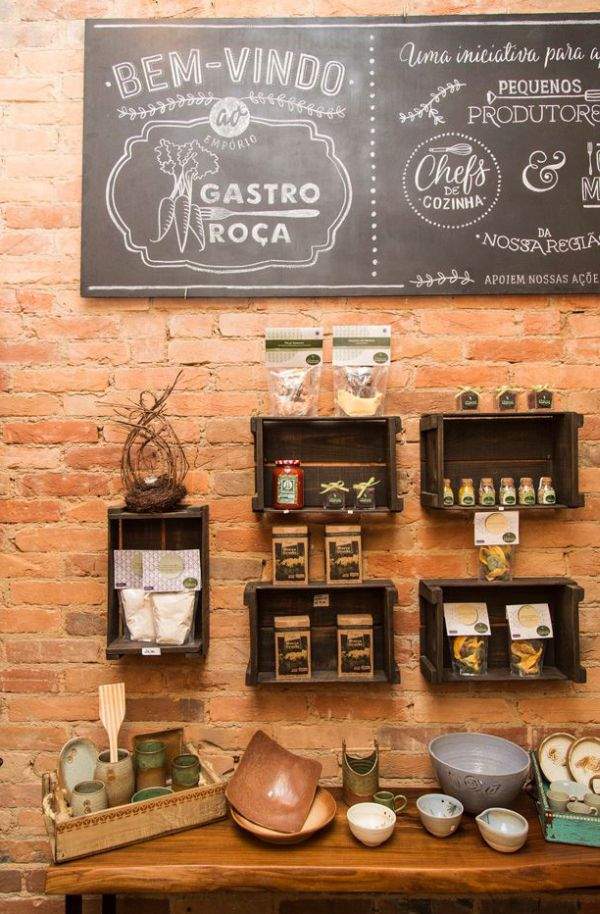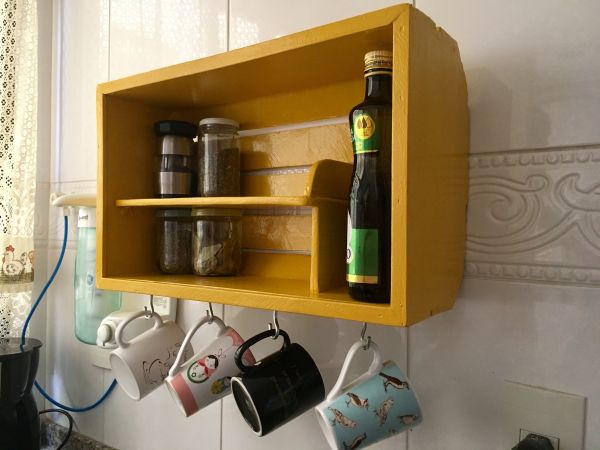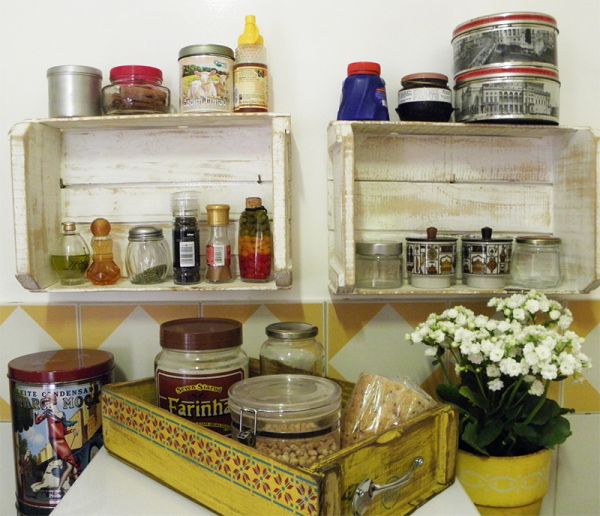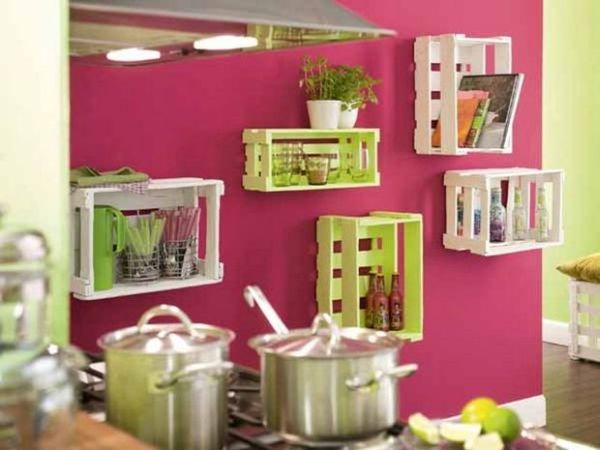 Kitchen Sink Cabinet Made of Crate
Below the sink you can also place wooden crates to get more useful space in your room and to redecorate the environment. You can use the same color for the cabinet under the sink and for the cabinets over the sink.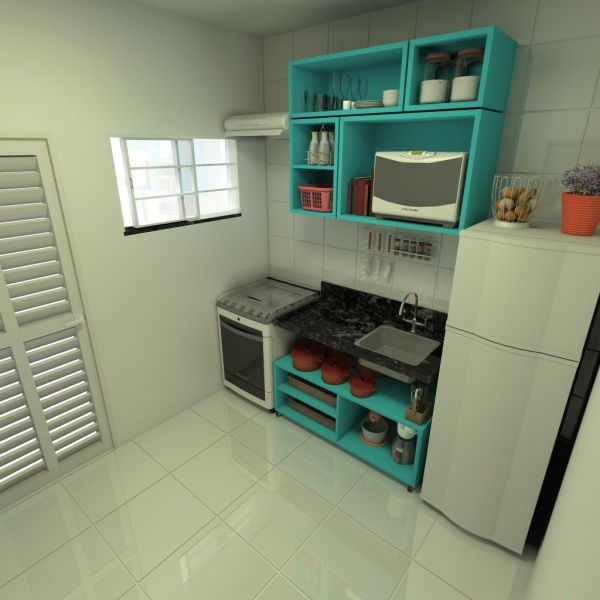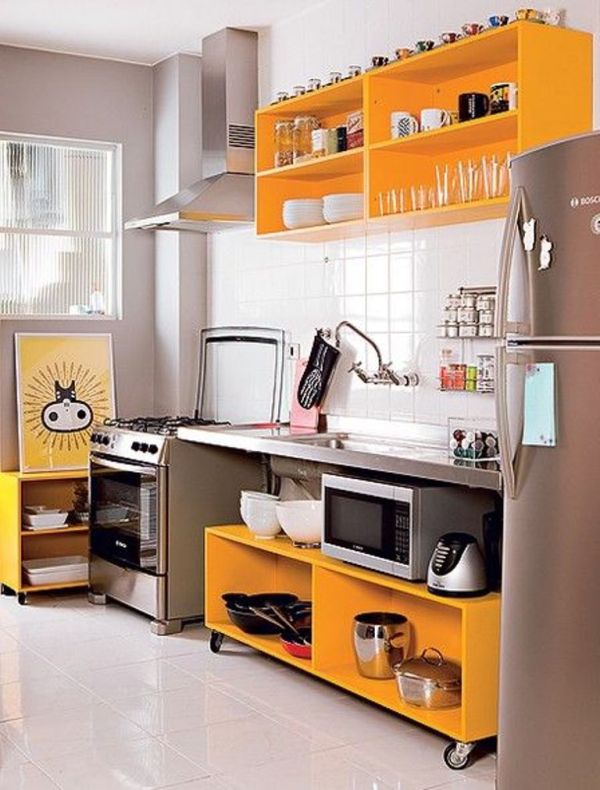 Kitchen Made with Fair Case
Spread colorful wooden crates throughout your kitchen.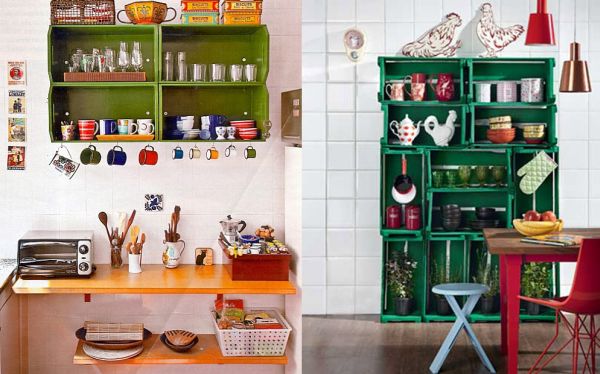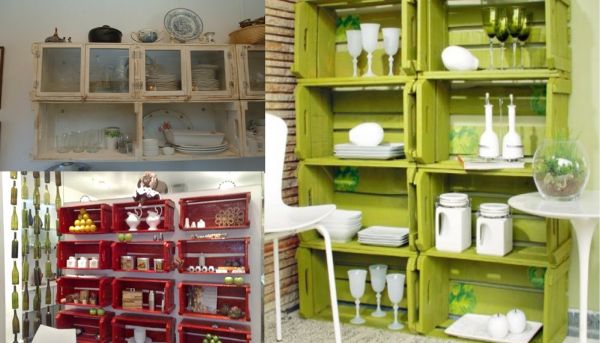 Crate Cabinets
Cabinets of any size and number of partitions can be made with colored wooden crates for your kitchen.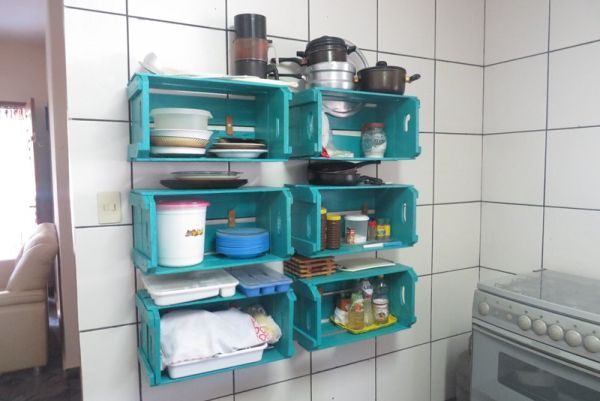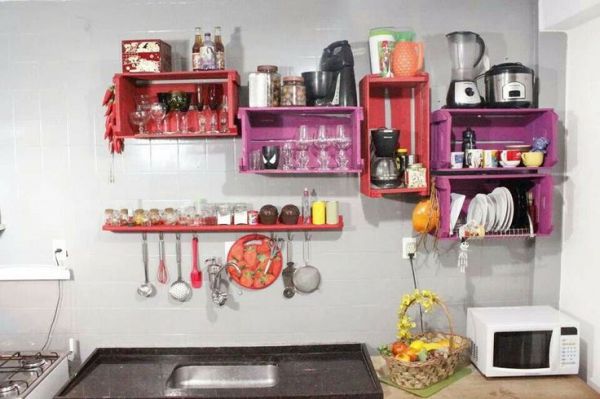 Kitchen Crates
In addition to using the crates in a horizontal position, to accommodate more low items, you can position your crate vertically, to store taller items, such as the coffee maker, for example.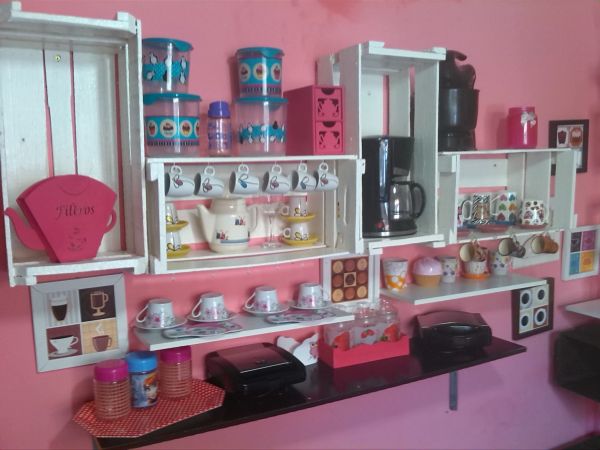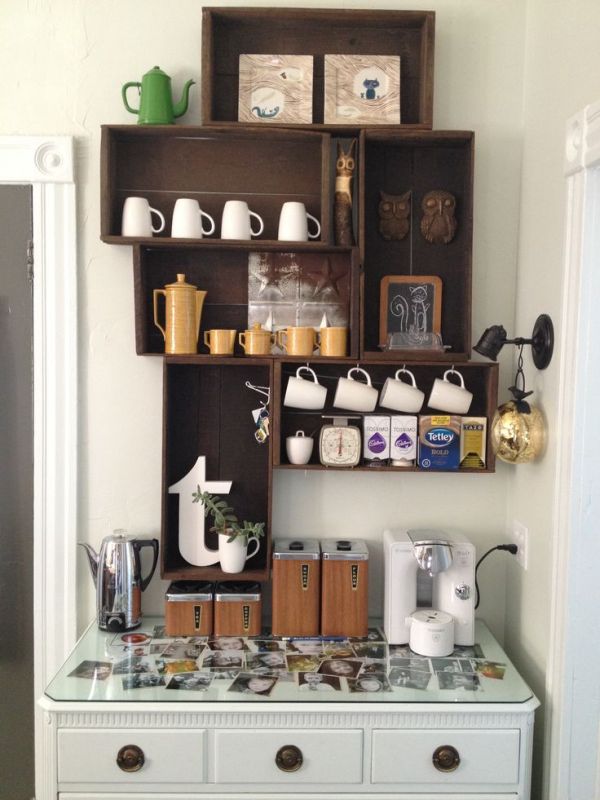 Closet Ideas with Crates
See more cabinets that can be created from a simple wooden crate.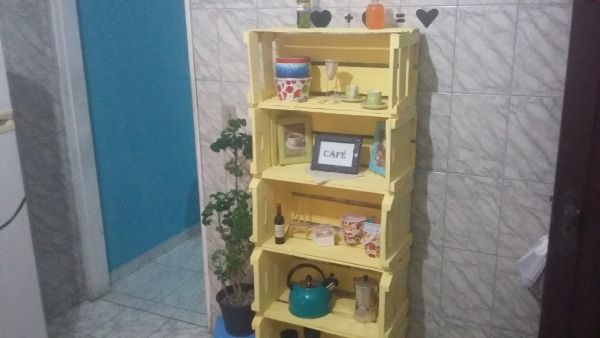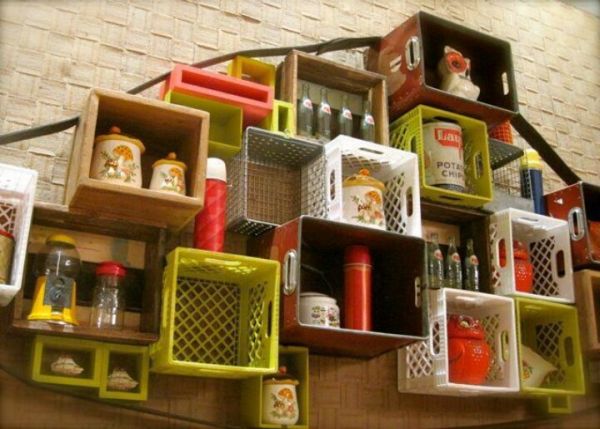 Make a Kitchen Cabinet
Watch the video from the Blah! Blog and check out making a kitchen cabinet out of wooden crates step by step.
Kitchen Crate Furniture
Simple, double or very tall shelves can also be made with crates for your kitchen.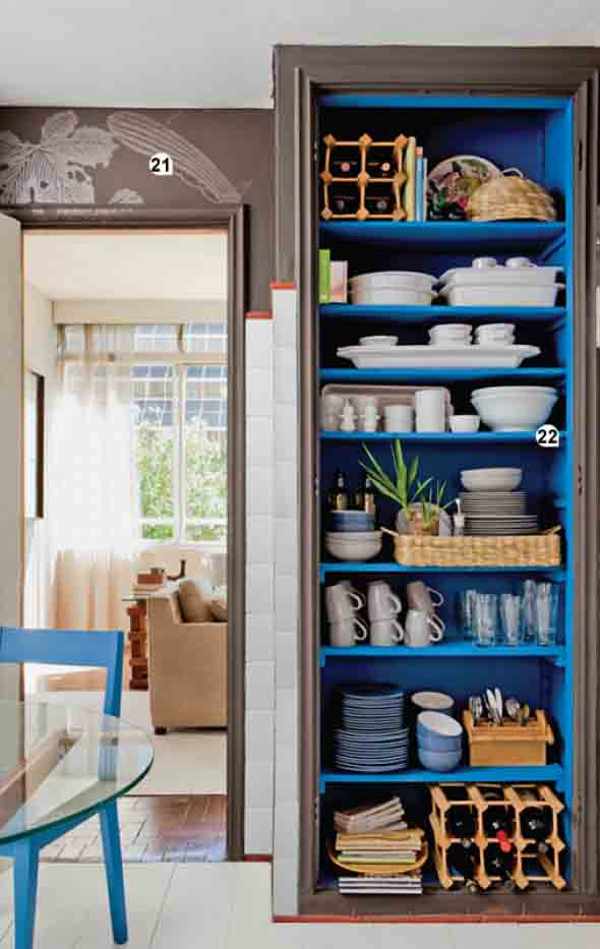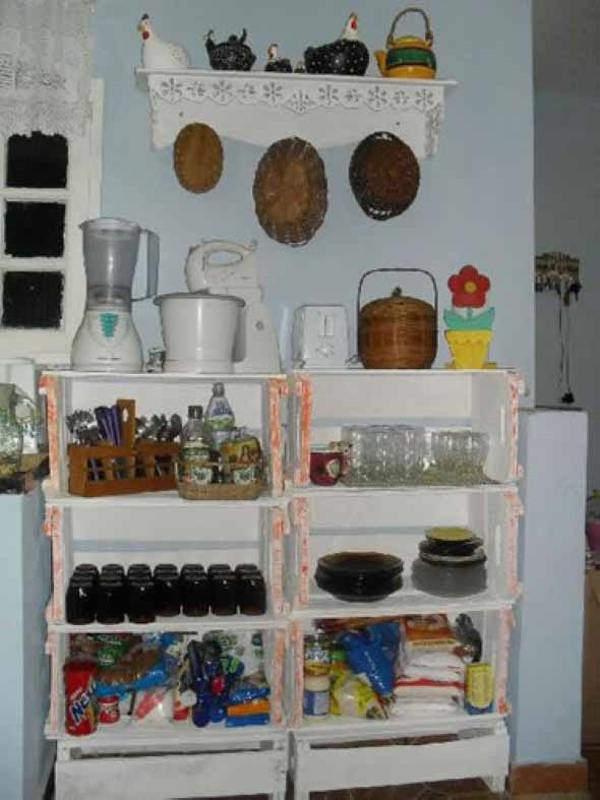 Fair Crate Kitchen
More ideas for you to transform your kitchen, but spending little and with little effort.